---



REQUESTING FLYBY: Why A WWE Cruiserweight Tournament Network Show Is Definitely Best For Business


By Maverick
Feb 7, 2016 - 5:49:56 AM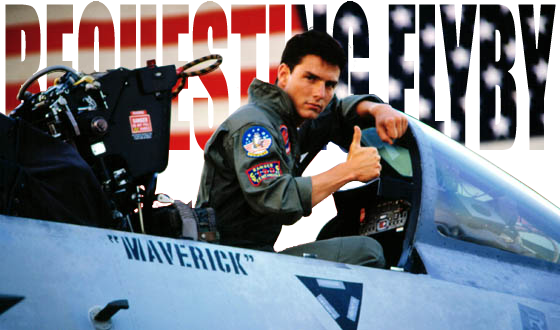 Why A WWE Cruiserweight Tournament Show Is Definitely Best For Business




On Thursday, news broke on Lords of Pain that WWE are planning a cruiserweight tournament, similar to New Japan's Best of the Super Juniors, to air exclusively on the WWE Network as a standalone show. Apparently, the idea is to bring in a range of indy talents from around the world, and complement them with main roster and NXT guys already under contract to WWE that fit the 215 pounds weight limit (plenty of wrestlers on the books fit that requirement, of course). There are thoughts that the televised tourney could act as an extended try out for an NXT contract for some of the competitors, as well as offering quality television time to developmental talent outside of the one hour a week that NXT offers. I have to say, I absolutely love the idea, and feel that it represents the logical next step for the Network, which offers so many possibilities, but has only just begun to scratch the surface of what it can offer the wrestling consumer.

With the advent of the "Network Specials" last year- two hour televised house shows largely existing outside of storylines like Beast In The East and Live From Madison Square Garden- WWE began to explore a different way of presenting wrestling matches outside of the traditional television build to pay-per-view model we are all so familiar with. And it was hugely refreshing. The success of that endeavour has led to further specials being booked to signpost the Road To Wrestlemania, which includes a smark dream match between Luke Harper and Brock Lesnar that we would otherwise be unlikely to receive. Interestingly, a cruiserweights only show was one of the very earliest ideas mooted for the Network before launch, and the fact that it's come back around, but in tournament format, is fascinating to me, not only because I have always been a vocal advocate for the excitement of televised tournaments, but because the NJPW version has always won rave reviews each and every year. I love the idea of WWE innovating the way they present pro wrestling; taking an idea that works in another promotion and applying their unrivalled presentation and production values to it promises to create some brilliant mat action.

Some, of course, may be cynical about the 'E's intentions here. Vince and Co have never really "got" cruiserweights in the past. 1997's creation of the WWF Light Heavyweight Championship began as a means to accommodate some of the Japanese and Mexican talent they borrowed in order to patch holes in a thin roster. Actually, if you go back to those pay-per-views and Raws, you can find some thrilling matches, in those early days. Taka Michinoku wrestled a bona fide classic against The Great Sasuke at In Your House: Canadian Stampede, before parlaying that sensational attention grabbing performance into victory in the tournament to crown the first ever WWF Light Heavyweight Champion. Check out the November 3rd, 10th, 17th and December 1st 1997 episodes of Raw Is War for the quarter and semi final matches, with the final taking place at D-Generation X: In Your House. The contrast between Brian Christophers' overconfident strutting heel and Taka's incredible work rate made for a fun bout, and Jerry Lawler's antics when his son lost were pretty hilarious too (The King kept insisting that Too Sexy was not his son, despite the obvious family resemblance and Lawler's bias on commentary).

Following the tournament, the title's next significant moment came when Christian pinned Taka in his debut pay-per-view match in yet another hipster classic.The title unfortunately then ventured into joke territory when it was given to "Gillberg" (career jobber Duane Gill making fun of Bill Goldberg) who improbably held the thing for 453 days. Essa Rios was a short bridge champion before the gold found an ideal home with the recently arrived Dean Malenko. It was under the former WCW veteran's stewardship that the title had its last great moment, when a feud with Scotty Too Hotty provided us with a pay-per-view insta classic, thirteen minutes of brilliant storytelling and spellbinding ring chemistry. Malenko went on to defend the title mostly on television- often on lesser shows like Heat- before dropping it to Crash Holly just before his retirement from ring competition. During the InVasion storyline the strap was hot potatoed between various WWF and Alliance members, before finally being merged with the old WCW Cruiserweight Title.

During the brand split, the Cruiserweights were exclusive to Smackdown, and at first, the division was treated, if not with the respect of mid-90s WCW, then at least as a good reason to tune into the blue brand on a Thursday night. The Wrestlemania XIX curtain jerker between Matt Hardy and Rey Mysterio was an engaging start to a truly great pay-per-view, whilst the Crusierweight Open at Wrestlemania XX was a blast, a match that I've always felt doesn't get enough credit. It was the kind of midcard action that helps makes the "quintet" of 'Manias between XVII and XXI the best in history, at least in this writer's humble opinion. However, most of the leading wrestlers around the 200 pound mark- particularly Eddie Guerrero, Chavo Guerrero, and Rey Mysterio- were key members of the upper midcard, with Eddie and Rey ascending to the World Title scene in time, which meant that the Cruiserweight Title fell into disuse. The year and change title reign of Shane Helms was one of the least memorable long runs with a belt I can think of, whilst giving the belt to Hornswoggle in July 2007 spelled the death knell for a championship with a proud history going all the back to the great Brian Pillman in October 1991.

WWE's history with lighter wrestlers is a complicated one, at least as far as title belts specifically created for them is concerned. Funnily enough, post Shawn Michaels, the company has often pushed talented but "undersized" guys to the Intercontinental and WWE/World Championships, despite Vince McMahon having a reputation for preferring He-Men. Chris Jericho, Eddie Guerrero, Chris Benoit, Rey Mysterio, Christian, CM Punk, Dolph Ziggler and Seth Rollins all either wrestled as Junior Heavyweights at some point in their career, or could've done if they so chose. Kalisto is currently U.S Champion at 170 pounds, whilst the current NXT Champion Finn Balor is a classic cruiser type, as are former champions Sami Zayn and Neville. Cody Rhodes has been a key element of the midcard at four Wrestlemanias at 205 or so, whilst Daniel Bryan had the biggest Wrestlemania moment of the past decade in a storyline which actively played on his size and the fact that "workers" like Bryan are destined to be "B+ players". Hell, look at the debut push A.J Styles has already received. So the idea of WWE having a size prejudice is, to a large extent discredited, but their record with titles specifically aimed at smaller wrestlers is much more patchy.

So coming back to the beginning of the column, why is the idea of a WWE Network Cruiserweight Cup so exciting? For one thing, it totally bypasses the problem WWE have always had with belts, in that they didn't have the attention span for them. A cup, open, whatever you want to call it, would be an annual event that could be hyped and televised in a six week span, bringing in top talent and mixing it with the best of what they already have under contract. Imagine the likes of Balor, Styles, Neville, Breeze, Rhodes, Kalisto, Sin Cara, Zayn, Gable and Itami going up against an array of international stars? They even could bring back guys that have wrestled for them before like Justin Gabriel and Trent Barretta, or go poaching any TNA guys that happen to be left around by then. The quality of matches would be through the roof, and at the end of the day, who doesn't love seeing some of the best workers tear the house down in ten to fifteen minute long matches? Us WWE guys are often enthralled most by the stories that go with the matches, but actually, that's why this tournament show is so compelling to me: it's DIFFERENT, and for WWE, damned innovative. The very appeal is in them producing a show which is solely about in ring action and nothing else. And it would be a hell of a way to give someone a push onto the main roster in its aftermath.

Of course, we have no guarantee that this will happen; we've seen plenty of these rumours come to nothing. But man oh man, I choose to be excited anyway.

This is Maverick, requesting flyby!