---



REQUESTING FLYBY: WWE Has Not Got Enough Credit For A Fantastic Weekend Of Wrestling


By Maverick
Nov 23, 2017 - 4:37:54 PM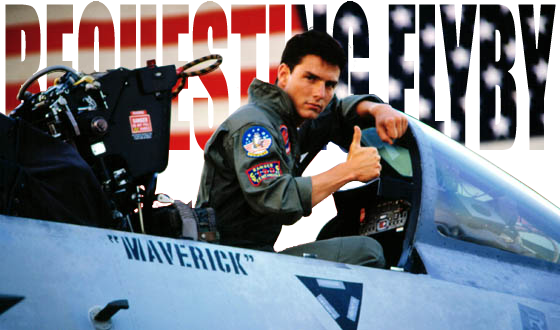 WWE Has Not Got Enough Credit For A Fantastic Weekend Of Wrestling




I've been somewhat out of the loop this week; the usual time gap issues associated with being a British fan, combined with an insane work schedule, meant that I wasn't fully caught up with Takeover: War Games, Survivor Series and the weekly TVs until yesterday evening. Having studiously avoided spoilers and all social media discussion over that time frame, I was surprised to see how much negativity was out there given the quality of the matches and the lengths WWE went to in order to shake things up. There were negatives, of course, but overall I felt more engaged and interested by the product than I have been in a good while. Here's why.

Takeover: War Games was one of my favourite Takeovers to date, as controversial as that might sound given the reaction I've been seeing. The opener was obviously a throwaway curtain jerk designed to build up Lars Sullivan as a kind of Ryback 2.0, but huge credit to Kassius Ohno for using all his many years of experience to make the big guy look good. It was enjoyable for what it was. The vacant NXT Women's Title fatal fourway did a great job of featuring all four women equally, and I felt that all of them came out of it with their reputations enhanced. I have no problem with Moon as the champ; she had taken Asuka to the limit during Mania weekend, and come close since, and it was therefore the culmination of a great little character arc. The one match everybody has rightly praised to high heaven is Aleister Black vs Velveteen Dream, and I am in agreement that it was a brilliantly told story, if one that heavily leaned on the Nakamura vs Roode template from last January, as my colleague 'Plan pointed out on Twitter. To be honest, that narcissist gimmick is always going to be money in pro wrestling. Dream comes across as a kind of hybrid of Purple Rain era Prince, Rick Martel and Rick Rude, and the kid has a lot of natural talent which working with a well travelled veteran like Black helped to bring out. Black has been a smash hit since he arrived on the scene, and with Neville gone, he is fast moving into place as my WWE MVP of 2017. The matches with Almas and Itami were superb, and this one showed he could carry an inexperienced opponent to boot. Undoubtedly a midcard match people will talk about for years to come.

Moving into the main event section of Takeover, I was delighted to see Almas capitalise on the momentum he's had since Zelina Vega came on board as his manager and take the NXT Title in a match against McIntyre that I feel is being sold short. With Zelina's interference bringing to mind the brilliance of the late Sensational Queen Sherri, and with Almas working his absolute tail off like 92-94 Shawn Michaels, this dynamic double act delighted me with a wonderful dual performance. Vega is showing just how valuable a manager can be, even in 2017. I look forward to the kind of matches Almas can have as champion. He looks great, is a brilliant worker, and oozes charisma even without speaking a word of a promo. Love the guy. The really controversial part of the evening seems to have been the War Games match itself. Given that I have no stake in WCW history, I don't really care if it wasn't a purist's version of the gimmick. I just thought it was a grand slice of chaotic trios warfare, high on drama, high on spots, and high on fun. It reminded me, in many ways, of the six man Hell in a Cell match from Armageddon 2000 in terms of execution. AOP cemented their place in my heart as some of the most dynamic big men workers in wrestling today; I've become quite the mark for them over the course of the year. Killian Dain, similarly, had something of a star making performance inside the double cage; no man that size should be able to execute a coast to coast. Loved that. As for the Undisputed Era, much like The Shield five years ago, their charisma and sense of occasion shone through from the moment they made their entrance. There's something magnetic about Adam Cole; I've never watched him in ROH, but I very much like what I saw here, by turns cowardly, opportunistic, technically adept and vicious. Eager to see more of the faction over the coming months.

Survivor Series perhaps suffered from sky high hopes going in, after WWE audibled the card to re-invest jaded fans, but I found it to be a very enjoyable show, even if I had to watch it over two nights. These four hour pay-per-views do not favour the career professional, let me tell you that. Shield vs New Day reminded me just why the insane series of six man tags of the initial run of the Hounds are so treasured. They produced another one here, and credit to New Day for hanging with them and looking badass in doing so. Big E in particular turned in a memorable performance, with that insane double Big Ending getting me out of my seat at home. Corbin vs Miz and the women's elimination match were nothing to write home about, but I did like how the commentary team continually reminded the audience of the score as Raw went out to an early lead only to be pegged back by Smackdown. Usos vs The Bar was a sneaky candidate for midcard match of the year, and I think it'll be a sleeper hit on years to come, a work rate heavy duel with an innovative finish. Tag wrestling has been superb on NXT and the main roster this year. Lesnar, meanwhile, put on his best performance since (arguably) Wrestlemania XXXI, certainly the performance that he put the most effort into, at any rate. I had feared that we would see the typical Brock squash match, but instead, AJ Styles was made to look super competitive, with only a fine line between the Beast and the Phenomenal One. Now, admittedly, the main event was strangely booked, irritatingly concerned with part time performers, and seemed to set up a pair of matches I have little to no interest in. I'll pass on Triple H vs Braun Strowman, and I'll also pass on Triple H vs Kurt Angle. But even though it was a disappointment, I don't think it was enough of one to make the weekend as a whole a failure.

I think the general reaction to Survivor Series and Takeover: War Games shows that sometimes, expectations get the better of people. I thought it was a highly enjoyable two nights of wrestling, and very much look forward to future rewatches of the two events.

This is Maverick, requesting flyby!