---



SMACKDOWN FLYBY (04/03/15: Sheamus' New Character Is Legit...Fella)


By Maverick
Apr 3, 2015 - 10:24:23 AM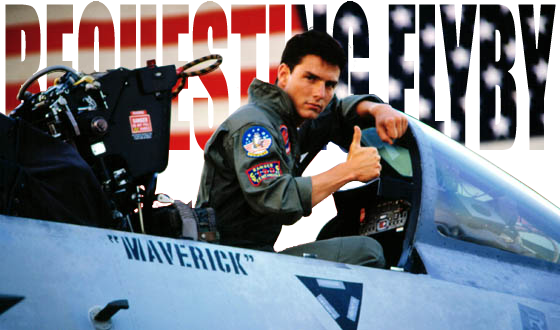 SMACKDOWN FLYBY
(04/03/15: Sheamus' New Character Is Legit...Fella)



Well hello there everybody, as I'm still on holiday (or vacation for you American readers out there) I am reviewing Smackdown this week, mostly because that Monday Night Raw had me frothing at the mouth to watch the next piece of post-'Mania action. Fortunately for us all, WWE put a lot of effort into their secondary show this week, so I've got plenty of thoughts for you. By now, you'll know the format: the good, the bad, the elite performer, the least valuable player. Stay tuned and I hope you enjoy. Now, to business!


Oh What A Thrill

Seth Rollins' opening speech was perfectly pitched to make him the epitome of the smug, triumphant heel, gloating over his victory in the triple threat, mocking Lesnar for losing his mind and getting himself suspended. There is no doubt that The Architect is the most over heel in the business right now, and he sure can cut a promo with the best of them. This of course brought out Randy Orton who once again affirmed his right to as rematch and entertainingly mocked Rollins' four stooges, trying to provoke Kane into booking the title match for Extreme Rules by calling him Little Red Riding Hood; The Director Of Operations responded by telling Orton that he could have the shot...if he beat The Big Show. A simple but effective opening segment that furthered the plot lines coming out of 'Mania pretty much faultlessly. The match itself only went for a couple of minutes before J&J drew the DQ, allowing Kane and Rollins to execute their plan to beat Orton down and teach him a lesson, but the intervention of Ryback prevented this. Again, continuity was the strength here as Ryback's issues with The Authority go all the way back to Survivor Series, so the fact that he is constantly defending the likes of Orton makes a lot of sense. I also liked the fact that in the backstage area, Kane told Seth that he'd have to face Orton after all as that was best for business and that Dean Ambrose had been using the executive toilet. Man, that guy just lights up the screen every time he's on it. Mark my words, just like Daniel Bryan in 2012, Dean is going to be in a feature character segment on every show for the next year, picking up more and more momentum. The Lunatic Fringe was booked against Luke Harper in an attempt at revenge, but Ambrose just said thank you...I love it!

Just as you would expect, the battle between the two unstable individuals was a knock down, drag out fight, with both men spilling outside the ring to brawl on the outside, using the ringside props to enhance the violence. When Harper stripped the announce table, you just knew business was picking up, and although The Lunatic Fringe managed his customary crazy run across the timekeeper's area to clothesline the former Wyatt Family member, Harper did ultimately manage the powerbomb through the announce table, and very tasty it was too. The match was thus thrown out, and I am perhaps thinking that an Ambrose vs Harper feud might be in the offing for Extreme Rules. Can you imagine how awesome a falls count anywhere or street fight could be between those two loons? Come on WWE, book it!

The sit down interview Byron Saxton conducted with Roman Reigns was absolutely brilliant. For some reason, at this stage in his career, Reigns comes across much better in pre-recorded interviews than at the shows itself, but that's fine: I would continue to have him interviewed in this way, as he comes across as genuine and likeable. Remember what pre-recorded interview segments did for the careers of Mick Foley and Triple H, for example. If they can keep Reigns talking like this, he will soon pick up momentum as a babyface again, so long as WWE resist the temptation to push him too quickly back to the top. Capitalising on his brave performance in the main event, the company had Saxton ask the former Shield man to talk about his experience, and he did so eloquently and with a sense of reverence for the business and what Wrestlemania means. The way he listed all the types of suplexes he took and emphasised how he survived them was a great touch, and the badass face aura that always works best for Roman was very much present. When the subject turned to Seth Rollins, the Samoan powerhouse emphasised his desire to get back in the ring with Rollins and take the title he was robbed of. A very effective segment. More like that please.

Meanwhile, the Mizdow vs Miz angle was furthered after Miz defeated Truth. The Mizdow pose down wearing the Ray Bans was pretty hilarious. I was fairly outspoken about hating all the stuff those two did through November and December, but since the tension started, it has been an entertaining part of the midcard. It'll be interesting how it all plays out at Extreme Rules. WWE need to be careful not to play it entirely for laughs.

Cena's promo on Rusev being someone who sought the American Dream by finding success after being given an opportunity but then rejecting the system that gave it to him was a good one, although I would add the caveat that I would prefer the feud to now be about the glory of the United States Championship and the importance of holding the gold rather than about USA vs. Russia. I was given hope in this regard by Cena announcing that he intends to be a fighting champion and defend the belt whenever and wherever he can. Rusev inevitably came out to answer John's comments, with Lana in tow after her absence from Raw, and although both of them ran through their usual schtick, there was a nice bit of Liz/Savage dynamics about them with Rusev contradicting his main squeeze at several points. The stuff with the American flag and Cena smugly singing 'The Star Spangled Banner' I could have done without, but as he has been on top this week, it made sense for him to end the week on top.

Huge kudos to the Prime Time Players for that promo on The New Day. That was straight up hilarious. The impression of Big E by Titus was the funniest thing I'd seen in wrestling for an age, whilst their comments on Kofi Kingston's odd looking chest leads me to suspect that my fellow LOP columnist Dannokaboom is writing their material (he's been pointing out the Kingston far-apart-pec problem for years). Best of all was the piped in sound of crickets when they aped the "NEW DAY" call. WWE paying attention to its tag division and its low card performers. Bravo I say!

Oh my, it seems that I am that predictable smark who dislikes a wrestler then is suddenly all for them when they turn heel...but look, anyone who listens to The Right Side Of The Pond (and if you don't, why not? Go to that there sidebar player and have a listen to myself, Mazza, 'Plan and Shinobi talk wrestling) knows that we have been calling for this Sheamus heel turn for ages. We always thought it would be a suit wearing "Corporate Sheamus" but this bully boy who hates smaller workers with the mohawk and braided beard is pretty cool too, I think. What I particularly like is that during his World Heavyweight Championship run in 2012, many of us on LOP were calling him out for being a bully and not acting like a real face, so now he has embraced the inner bully that was always there. I love the new sinister music too, heavy on the drums and pipes. Much, much better than before, and ditto the all black ring gear. Bryan came out looking as angry as he has since the Anger Management era and proceeded to bring out the heavy kicks early on as Wade Barrett joined the commentary team; man this Intercontinental Title scene is mouthwatering right now. Sheamus responded with big European uppercuts, staggering Bryan, but the current Intercontinental Champion came back, working over the leg and slapping on a submission. Over the commercial break, The Celtic Warrior took charge, and as we came back, he was taunting the crowd with Maxiumus' famous line from 'Gladiator' "are you not entertained?" Nice heel work there, and ditto the slaps to Bryan while he shouted "Come on Danny boy, they're cheering for you." This led to a fully fledged Hulk Up from D Bry and a big set of comeback spots, but being caught on the top rope allowed Sheamus to hit further brutal looking uppercuts and led to Bryan being busted open off a shove to the announce table; that looked hard way to me. Barrett took advantage of the opportunity to Bullhammer the man who took his title, and Sheamus thus got himself a cheap count out victory, which he celebrated proudly. What a fantastic TV match. A must watch.


The Pattern Is Full

Ugh, a Naomi backstage promo and a Naomi match in the same broadcast? Someone in WWE must be trolling me. Watching that useless waste of space display her typical lack of psychology in a match with Natalya was not what I wanted to see at all. This push had better be a brief one, or I'll be skipping a lot of divas segments from here to Extreme Rules. At least the Bellas were entertaining on colour commentary and Nattie did her best with a limited opponent, but yeah, this match did nothing for me. And God, if I never hear that theme tune again it'll be too soon.


Time To Buzz A Tower

I always give full credit to wrestlers for embracing character changes and new gimmicks, amd Sheamus is officially interesting for the first time since his feud with John Morrison back in 2010. His promo did a good job of putting over his villainous motivations and he wrestled a fantastic TV match with Daniel Bryan, reports of "recklessness" or not, it was fantastically entertaining. Looking forward to more from him.


Crashed and Burned

I don't care about Naomi WWE, I just do not care. This woman cannot wrestle, and it doesn't matter who she is married to, I will never take her seriously. Stop putting her on my television. Thanks.

----

Well guys, that was an absolutely fantastic episode of Smackdown, entertaining from start to finish, bar that brief divas interlude. I'm hyped for Raw already. See you then for a RAWQUESTING FLYBY.

Let me know what you thought of these thoughts on Smackdown in the comments below, or you can tweet me right here:



And until then, as always, this is Maverick, requesting flyby!