---



REQUESTING NXT: 04/01/15 (Tyler Breeze And Hideo Itami Are Chemistry Personified)


By Maverick
Apr 1, 2015 - 9:13:36 PM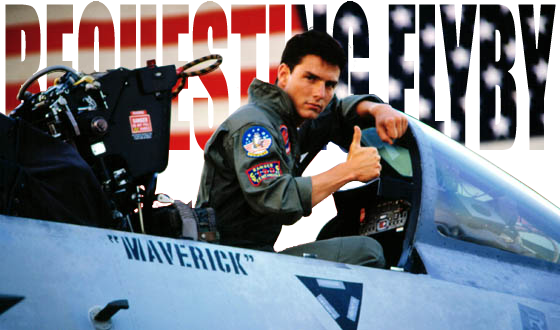 04/01/15: Tyler Breeze and Hideo Itami Are Chemistry Personified



Well hello there readers, and isn't this a nice surprise, Maverick covering NXT! School holidays mean staying up to cover the developmental fed that's been on absolute fire since last summer, but particularly since NXT Takeover: Rival and the ascension of Kevin Owens. Tonight, we were treated to an in ring promo from the returning Sami Zayn, as well as a sweet two out of three falls match between my two faves on the show, Tyler Breeze and Hideo Itami. So, let's get into things!

Goodness Gracious Great Balls Of Fire

Sami Zayn's return was hugely popular with that Full Sail crowd and I must say that the company keeping him off the show these past six weeks has been a stroke of genius. Writing him out put over the brutal assault of Owens over, as well as the trauma of his former friend turning on him. The promo itself was nothing special, but then, it didn't really need to be; the guy is so over that merely showing up and invoking his rematch clause was enough to get the place hyped up. He'll need a bit more on the main roster though; just ask Daniel Bryan, who caught fire when his character work as a heel World Heavyweight Champion made everybody sit up and take notice. Anyway, looks like the next live special will feature the Zayn vs Owens rematch, and I think I can safely speak for all of us when I say we're all for that.

This new character for Emma is absolutely FANTASTIC. The self-conscious mockery of her former gimmick is classic heel character work, and kind of reminds me of 2011 R-Truth, who rejected everything he'd previously been, along with the "Little Jimmies" that had cheered it. Let us not forget that Emma was trained by Lance Storm; the girl can go with the best of them and has all manner of legitimate technical chops. When you put the embittered main roster reject up against the ever optimistic babyface diva, you have a very interesting mix. The match itself told a nice story, with Emma trying to bring out the aggression in the overly passive Bailey, as if to prove her own point. Embrace the hate? Ha. The nonchalant cover leading to the victory for Bailey was a nice touch which furthered the angle for future weeks, as Emma looked on the verge of some kind of nervous breakdown.

Blake and Murphy are a lot of fun and I kind of dig them for their Cade and Murdoch stylings, but my God that theme tune is awful....what is it with all the dubstep on NXT? Fortunately, the match itself was a solid tag affair, with some cool high spots from the Dragons, and none of the botches that infected the title match at Rival. Not to mention the fact that Blake and Murphy use the classic Power and Glory finish from the early 90s. Nothing to dislike there whatsoever. Yay for Herc and Jerk.

So, to the main event. The Breeze vs Itami feud has been a fantastic achievement, giving the former NJPW star an antagonistic character to define himself against, whilst Tyler has continued to put together great matches to go alongside his brilliant character, which the recap package did a great job of showing us. The first fall started slowly, playing up the psychology of the two out of three falls gimmick, before Itami exploded with a series of strikes and the flying kick for the early pinfall. Breeze, needless to say, sold it like an absolute boss. The fascinating second fall saw Breeze even things up almost immediately with a Beauty Shot "outta nowhere"...WWE have enjoyed that quick fall trope in recent times. I do love the two out of three falls gimmick. Tyler had much the better of the early part of fall three, but once Itami burst out of the wear down holds, he was as explosive as ever. A lariat got a near fall for the Japanese grappler, but the modern day narcissist fought back, and the two exchanged roll ups before another heart stopping near fall off the Supermodel Kick. The kick competition in the centre of the ring was fantastic, and Hideo came out on top there, but Tyler again managed to hit that Beauty Shot out of nowhere. As a massive Breeze mark, I was delighted to see him get such a strong win.

Lost That Loving Feeling

Back in 2001, I marked out for Rhyno as much as anybody did. The amount of times I drunkenly Gored friends outside the Student Union in that third year was probably ridiculous. But his time has very much passed, and while I understand the veterans coming into NXT to help season the workers down there, I very much feel that the way they used Brian Kendrick- that is, put him straight in a match with a top NXT star- is a better way to go than the "squash jobbers" regime Rhyno is currently on. Looks like they're setting up a Rhyno vs Sami match for a future week. I guess we'll see how that goes when it happens.

Can't say I like the look of this Dana Brooke...seems like your usual "fitness model" nonsense to me. Looking into her background, it's all bodybuilding and fitness stuff, and the fact she has only made it to TV after being signed all the way back in June 2013 probably speaks volumes. I am happy to be proven wrong, but as it stands, those vignettes make me unenthusiastic to say the least.

I really like Becky Lynch in the ring, but when she promos, all I can think of is "FEMALE SHEAMUS, FEMALE SHEAMUS, THIS IS WEIRD, I DON'T LIKE IT, SEND HELP."

Might just be me, but bah gawd that Solomon Crowe hacker gimmick might be right up there with Duke The Dumpster in the bad gimmicks stakes.

Hands up who cares about a Jason Jordan/Tye Dillinger tag team split? No? Me neither…


Going To Miramar

After Dean Ambrose and Seth Rollins, I think Breeze is the number three guyI mark for right now...the way he plays the gimmick, the way he brings it in the ring against an actual legend. The guy is a star. It'll be interesting to see if he gets into title contendership in the relatively near future off this feather in the cap victory against Itami.

Flying A Cargo Plane Outta Hong Kong

Poor old Tye Dillinger. From jabroni tag team to singles jabroni being beaten by his jabroni former partner. We wish you all the best in your future endeavours, Tye.


------


Well folks, that's all for now. I'll be back very soon, but until then, let me know what you thought about these thoughts on NXT or send me a tweet here:



This is Maverick, Requesting Flyby!