---



REQUESTING FLYBY: Wrestlemania XXXI Review


By Maverick
Mar 30, 2015 - 1:40:49 AM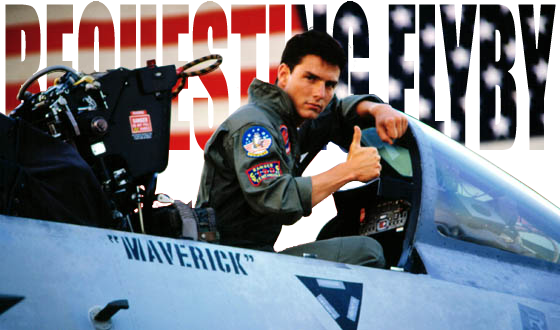 Wrestlemania XXXI Review



Well what a show that was! I give WWE huge, huge kudos for shrugging off the paint by numbers build to give us an evening of wrestling which was anything but. After a fun pre-show, a trio of hot matches opening up proceedings proper, a better than average divas tag, another excellent Rusev vs Cena bout and the return of The Undertaker, we got a grandstanding ending to the main event that will make Seth Rollins for life. It sort of strikes me that the underwhelming hype for the show may even have worked in WWE's favour, because they were able to just blow us all away with their decision making and booking prowess. What a night! Let's talk about some matches huh?




Wrestlemania XXXI: The Kick Off Show




Tyson Kidd and Cesaro (with Natalya) defeated New Day (with Xavier Woods), Los Matadores (with El Torito) and The Usos (with Naomi) to retain the WWE Tag Team Championships in 9:58

Unlike last year's Kick Off Show tag match, this fatal fourway was not elimination rules, and that turned out to be an error in my view. Although it undoubtedly served its purpose in heating up the crowd and providing plenty of thrills and spills, the lack of structure in the closing few minutes really hurt my enjoyment of it. It all started so promisingly too, with the Cesaro assault on Jimmy Uso in order to provide an excuse for him to protect his real life injury also making a lot of sense in kayfabe; the cold blooded Swiss Superstar was targeting a dangerous opponent and taking them out before they could be a factor. After a reasonably structured few minutes though, we devolved into chaos, with the announcers having very little idea who was actually a legal man and who was not. Seemingly endless signatures and desperate pinfall saves, as well as an absurd El Torito interlude, finally came to an end with Cesaro stealing the win off an Uso splash. This one was handicapped by its rules from the get go really. Served its purpose, but nothing more.

FLYBY RATING: **


The Big Show won the Andre The Giant Memorial Battle Royal by last eliminating Damien Mizdow in 18:05

The battle royal, on the other hand, was a great deal of fun and rather well booked for the second year in a row. We started with the fun "Axelmania" storyline as Curtis tore off the t-shirt in a hilarious Hulkster tribute, with the rest of the roster taking him out immediately after. There were several cool stories that unfolded in the early stages, with Miz and Mizdow ganging up on former Miz employee Alex Riley and Hideo Itami trading stiff kicks with Tyson Kidd before his unpopular KO elimination by The Big Show. The main threats were obviously Ryback, Cesaro, Big Show and Henry, so The Ascension brought it to The World's Strongest Man, getting rid of the Texan with a double clothesline. Ryback went on a massive tear, taking out The Prime Time Players, Slater and New Day single handedly. Finally we came down to Goldust, Cesaro, Kane, Miz, Mizdow, Rowan and Ryback, at which point the field thinned yet further when Rowan was tossed by Show, Goldust by Ryback and Kane by Cesaro with the body slam he won last year's iteration with. Big Show then eliminated Cesaro and Ryback. Finally, the trigger was pulled on the break up of Miz and his personal assistant to a huge pop as the former Intellectual Saviour Of The Masses finally reclaimed his sense of self by eliminating his now former boss. Sandow was then booked brilliantly in struggling manfully against the giant, but Show came out the winner in the end and posed with the trophy with great pride. A really nicely booked happening, and we should get a nice Miz vs Sandow match at Extreme Rules out of it.

FLYBY RATING: **¾




Wrestlemania XXXI: The Main Card




Daniel Bryan won the Intercontinental Championship in a ladder match also featuring Dean Ambrose, R Truth, Dolph Ziggler, Bad News Barrett, Luke Harper and Stardust in 13:47

Just before Wrestlemania proper went on air we got a very nice Pat Patterson led ascension ceremony for the title belt. As the seven men made their entrances, the crowd were clearly hyped, with the biggest pop reserved for Dean Ambrose, who was the star of most of the match. Indeed, despite the iffy build to this one, it turned out to be a magnificent hot opener, with non stop action bell to bell and none of the lying around on the outside for hours that infected later editions of Money In The Bank. The spots were on point from the beginning, with the multiple leaps and dives to the outside ending with an insane Harper suicide dive that took out the whole field in one go. However, the crazed and highly motivated Ambrose outdid that moments later in climbing a huge ladder on the outside and dropping a crazy elbow on everyone else. There was no let up from there, as Barrett used a ladder on Truth then Ambrose and Bryan took out Barrett with a dropkick onto a ladder, only for the Yes Man to get smashed with a ladder by Harper who was thus first to climb for the belt, but Bryan put him in tree of woe for a series of punishing kicks that got the crowd very much involved.

Ziggler made his first telling contribution when he stopped D Bry's climb with a nicely timed superkick, but he in turn was stopped by Ambrose, only for Stardust to re-emerge and knock the ladder out. With all the spots and hard bumps, it was pleasing to see how much story there was to be seen here, with the special ladder of Stardust being broken up by Barrett- a kind of physical version of delivering bad news- and the competitive instinct of the two work rate geniuses, Ziggler and Bryan. The purpose of these kind of ladder matches has often been to establish new stars, ever since Michaels and Razor, so Harper taking charge around the middle point by lawn darting The Lunatic Fringe into a ladder and then helicoptering with a ladder around his neck was a cool sign of what was to come, a crazy superplex followed by a powerbomb to Ambrose through a stack of ladders. Very nasty bump right there, but it did the trick; Ambrose's craziness was enhanced and Harper's badassery too. The defending champ Barrett managed a late flurry, but the multiple Bullhammers were in vain as he ate a knee from Bryan, and once Ziggler was dispatched with multiple headbutts, the American Dragon was free to claim his first Intercontinental Title. What a way to start the show; the bookers were totally vindicated in putting it together. One of the best multi-man ladder matches of all time.

FLYBY RATING: ****


Randy Orton defeated Seth Rollins (with J&J Security) in 13:15

The psychology was strong from the get go, as a conniving and cowardly Rollins tried to take the heat out of Orton with a headlock and shoulder tackle, however, his cockiness almost got the best of him as he was almost caught in the RKO early. It's something I have loved about Seth's character ever since last summer; he walks that line between over-confident and cerebral perfectly. He is the smartest player in the game, but his arrogance often comes back to bite him; it's a compelling combination. J&J Security's interference played a key role in the ascendancy of their employer and although they took a double drape DDT to the outside, a HUGE suicide dive from Rollins put The Architect conclusively in the driving seat, as he worked over Orton with stomps and chokes, nailing an STO into the bottom turnbuckle when a Orton threatened a brief comeback. However, as always, The Viper was the king of counters and hit a powerslam off a Curb Stomp attempt and a backdrop from the top rope after a superplex was countered. A crossbody off the top recalled the very first match Randy ever had on the main roster, but Rollins rolled through into a pin attempt for a near fall. From there, the run up to the finish was ever more frenetic, as Seth was caught in the rope assisted DDT, but countered the RKO into a roll up and then came up first to nail Avada Kedavra. Now what had been, to that point, a very well paced and logical match, sort of took a negative turn with a pair of false finishes, but I'll forgive that due to the awesome nature of the second RKO, where The Apex Predator tossed Seth into the air off a third Curb Stomp attempt to land a picture perfect RKO. A very good match, maybe not quite quite matching my sky high expectations, but excellent nonetheless. And of course, the loss set up the first half of Rollins' Bret Hart in '94 evening (which I called in my preview column, by the way).

FLYBY RATING: ***¾


Triple H defeated Sting in 18:36

I saw a lot of bitching about the entrances on my Twitter timeline, but my God, I thought both of them were awesome; Samurai musicians in Sting's facepaint? As a big fan of 'Shogun: Total War', sign me up for that. Triple H as a T-800 crossed with Conan? As a big 'Terminator' franchise fan and a Robert E. Howard mark to boot, I say awww yeah! Come on people, lighten up, that's the kind of thing Wrestlemania is all about. There was a legitimate big match feel to this one, even though the match was taking place earlier in the evening than anticipated. It was very much couched as a psychological game of chess, with Sting being the one not to blink; even when Trips seemed to come back strong, a hip toss and drop kick from Sting put the C.O.O down on his backside again. I loved the moment where Sting no sold the facebuster and did the surfer scream; completely made it seem as if The Game had underestimated his legendary opponent and was about to pay for it, a theme enhanced by him almost catching Helmsley in the Scorpion Deathlock. It was only when Sting missed a Stinger Splash onto the barrier and Trips whipped him into the steel steps that momentum turned, and it did so very organically, as the Cerebral Assassin went to work, wearing Sting down with a chin lock, followed by spinebuster and then going back to the chin lock.

However, the overconfidence factor came back into play when Hunter came off the second rope straight into the Scorpion Deathlock (cue quad tear jokes all over Twitter). However, the danger Helmsley was in led to the inevitable first run in of the evening, as the 1998 incarnation of DX, minus Chyna of course, rushed the ring, only to be taken out by Sting takes with huge cross body; kudos for that, incredible spot for a guy that age. However, the numbers game led to The Game managing to hit the Pedigree, but the Stinger stayed alive, causing Triple H to grab the sledgehammer , which brought out the NWO. I suppose in a match which was built around the Monday Night Wars, this made a certain kind of rudimentary sense, but I wasn't too convinced by it, given that Hall and Nash are Kli q buddies of Hunter to the core and Hogan basically made WWF into a global brand all by himself. Still, suspension of disbelief is a big part of watching wrestling, and seeing the two factions brawl at ringside was undoubtedly very cool. The Scorpion Deathlock was applied yet again in all the chaos and that was when Shawn Michaels made his annual appearance to kick The Stinger into next week, but the former WCW soldier was not done and kicked out when Triple H covered him. The piece of theatre with the bat and the hammer was very nicely done, and Sting getting caught by the head of the hammer off a second Stinger Splash attempt was a nice finish. However, the after match handshake confused me a bit; my guess it was an out of kayfabe show of respect. Ultimately, this one went the way we thought it would; heavy on the shenanigans. A fun special attraction.

FLYBY RATING: ***½


The backstage segment that showed Bryan celebrating with legendary Intercontinental Title winners, plus Flair and Simmons, was perhaps an indication that we really are going to see a heavy emphasis on midcard gold moving forwards.

I didn't much care for the musical performance, as it's not my kind of music, but hey, gave me some time to write up some of this column, so fair enough really.


Paige and AJ Lee defeated The Bella Twins in 6:42

I saw a lot of complaints about this match, but personally, I was super into it; I thought the ladies told a classic tag team story, something you would see routinely at Wrestlemanias I to X. Paige was basically left isolated after her partner AJ was continually smashed off the apron, and therefore it was all about when that tag would finally happen. It was like the faces were The Rockers and the heels were The Brainbusters, if you catch my drift. Nikki showed off some impressive power while in command of Paige, while the Englishwoman's comeback and plancha off the apron showed typical athleticism. The hot tag to AJ precipitated a whole host of signature CM Punk moves (Phil, I miss you) as well as some very nice tag team moves from Paige and AJ together, such as the dropkick to send Nikki down when she had AJ in a slam position. The match's very logical story finally came to an end when Paige took out Brie outside the ring and AJ slapped an uncontested Black Widow on Nikki for the tap out victory. Had a lot of fun watching that.

FLYBY RATING: **¾


John Cena defeated Rusev (with Lana) to win the United States Championship in 14:31

The entrance of Rusev was pitch perfect, and the visual of he and Lana entering on a tank will live long in the memory. After a patriotic video package about the meaning of America, Cena went right after Rusev but a spin kick put the Russian sympathiser in control early, as he had been throughout most of their Fast Lane match. The Bulgarian gave us a smorgasbord of fantastic looking moves, showing incredible athleticism and power; a roll through gutwrench, a cannonball in the corner. The guy is 100% legitimate. The fetching of the Russian flag and the 'you can't see me' taunt was a great bit of heel taunting, which of course got its comeuppance, with Cena hitting a protoplex and five knuckle shuffle. However, in kayfabe, the Superathlete is perhaps the toughest man to keep down in the company bar Lesnar, and he countered the AA with what looked suspiciously like an Angle Slam (I marked out hard). Cena continually went for big moves and got caught, but equally, he would find counters of his own, busting out innovative offense we only seem to see from the Franchise Player at Wrestlemania time. Meanwhile, Rusev was booked superbly, standing strong and delivering vicious knee strikes and a textbook Alabama Slam after he'd yelled "YOU CAN'T BEAT ME JOHN CENA!" in his face. Great storytelling there, and yet more so when Cena picked the ankle and locked in the STF, forcing Lana to cause a distraction Sensational Sherri style (RIP) by throwing her shoe in the ring to distract the ref and force a break. As the match moved into ever more gruelling territory, Cena blocked the Accolade and hit an impressive springboard stunner type manoeuvre, but Rusev came roaring back with the big kick and wheelbarrow to set up The Accolade, for real this time, but Cena broke the hold and an Irish whipof Rusev into Lana as she attempted to interfere knocked her off the apron and stunned the Bulgarian Brute enough for Cena to hit the AA for the US Title victory. Again, I like the importance being ascribed to the midcard straps, and the way this sets up act three of the feud. With Rusev leaving Lana behind on the way back to the locjer room, I can only assume that Cena will try to play mind games and divide and conquer, which could make for an interesting run into Extreme Rules. Great stuff.

FLYBY RATING: ****


Again, very mixed opinions on social media about the lengthy segment that took place next. Personally, I adored it. Stephanie McMahon and Triple H seemingly came out just to do the attendance record announcement, but it merely set up a giant troll where they claimed to be responsible for all WWE's successes and claimed sovereignty over all they surveyed. I hadn't read the spoiler about Rocky being in the building, so I was pumped when he came out. As ever, I felt that he played the "staying silent to build anticipation" card a little too much, but as soon as he actually challenged Triple H to a future match, I simply got on with marking out. If you read ATTITUDE last year, you'll know that myself and Mazza believe that one last dance between the great rivals of the Attitude Era is very much needed. I have no interest in Rock vs. Brock, but I have every interest in Rock vs Triple H. Everything that followed was awesome; Triple H saying he kicked his ass already and has nothing to prove, Rock questioning his manhood, Steph slapping the taste right out of Johnson's mouth, and the final reveal of Ronda Rousey at ringside, who got in the ring, owned it, took out both Authority members and celebrated with The Great One. Vince must've paid Dana White a truckload of money to get Rousey into that segment; the question is, will she be wrestling at next year's 'Mania? The Rock vs. Triple H and Ronda vs. Steph sounds like money waiting to be made to me.


The Undertaker defeated Bray Wyatt in 15:12

Rumours before the match stated that Wyatt had sprained an ankle, and it did seem that, during a fantastic entrance with zombie scarecrows, he was moving gingerly. However, he more than made up for that by acting like a caged animal once he was in that ring, trying to distract us all from his physical condition. It was great to see The Undertaker looking so well, and it was he who dominated the start with a big boot and strikes in the corner, followed by Old School for a huge pop. Even when Bray got some offense in, The Deadman landed on his feet and dragged Bray out to hit the signature big leg on the apron. It was only after Snake Eyes, which was followed not by the big boot, but a Wyatt body check, that things turned the way of the Eater of Worlds, who went into a frenzy with multiple strikes, a big corner charge from Wyatt, and a further charge that dinged Taker's head into the ringpost. From there, a somewhat awkward opening from a physical point of view moved into a more assured final third, as Wyatt went for Sister Abigail but Taker countered out of it and hit the chokeslam, followed by a Tombstone. This was a great near fall as I was expecting Wyatt to lose there so as to protect his injury. The second Tombstone attempt was countered into a smooth as silk Sister Abigail, but the Phenom wasn't done and got the shoulder up. In an awesome piece of psychology, the spider walk was countered by the sit up, just as my colleague 'Plan had always predicted. Sister Abigail was finally reversed into a second Tombstone for the redemption win after Wyatt had foolishly mocked The Undertaker's throat cutting gesture. It'll be interesting to see where Bray goes from here; I like to think that being beaten by his own hubris here will make him an even more unhinged and fascinating character in the weeks to come.

FLYBY RATING: ***¼


Seth Rollins defeated Roman Reigns and Brock Lesnar to win the WWE World Heavyweight Championship at 16:43 after cashing in his Money In The Bank Briefcase

The sense of event whenever Lesnar is in the building is unquestionable; I had been saying privately that I was perhaps done with the Lesnar experiment before he signed his new deal, but after tonight, I am all in on The Beast Incarnate again. Seeing him ragdoll Roman Reigns through the beginning of the match was just incredible; a huge German and an F5 was merely the opening gambit from the gladiatorial Lesnar, who contemptuously stood over Reigns and smirked, not even going for the pin. The guy is a terrific sports entertainer, no question about it; the character stuff he had trouble with back in 2002 and 2003 now comes naturally to him. It was just a massacre through the early point of the match, very much recalling the Cena match at Summerslam, with multiple suplexes and slams being utilised to batter a helpless Reigns. Kudos to the former Shield man for taking and selling the punishment so well; had it been a different type of crowd, he might have won their sympathy; certainly this match's booking did more for him than any number of dominant Rumble performances ever could.

It seemed as if we were heading for a dominant Lesnar win after Reigns was hung over the ropes and punished with multiple knees, then knocked contemptuously off the apron to hit the barricade, particularly when a brief Reigns comeback was met with a huge clothesline that sent the Big Dog all the back to the outside, following which a sick belly to belly over the top rope set up the F5. I was very surprised when Reigns kicked out, and there were audible boos from a crowd that sensed a Super Reigns comeback, a fear which grew after two more suplexes and another giant F5 also ended with a Samoan shoulder coming off the mat. When Lesnar went into the ring post and was busted open- I think the hard way- the Ivan Drago "he's cut!" scenario loomed large, but we reckoned without the superhuman endurance WWE have embued the Beast character with. Three Superman punches and two spears still were not enough to put Lesnar away, and as the two big men lay exhausted, Rollins made his play.

Ah, how wonderful! I had called the Seth Wrestlemania cash in from a long way back, as far back as November, but to see how well they stitched the cash in into his hybrid Cerebral Assassin/Ultimate Opportunist character was brilliant. You see, Rollins tried the "cause DQ, use briefcase as weapon, try to cash in" tactic at Night Of Champions, and had been unsuccessful. So this time, having found weaknesses in Lesnar in a triple threat scenario at the Rumble, he made this Wrestlemania main event a triple threat at the exact right time and executed his plan to perfection. He rolled Reigns out of the ring, hit a Curb Stomp to Lesnar, and was lining up a second when he was caught in an F5 position. However, a Reigns spear to Lesar caused Rollins land on his feet and a Curb Stomp to Reigns saw him crowned the new WWE World Heavyweight Champion. What a way to end the evening! What a way to keep Lesnar looking strong, what a way to give much needed sympathy to Reigns and what a way to set up an enticing spring and summer of professional wrestling. Following Daniel Bryan's night long quest last year seemed an impossible task, but apparently WWE laugh in the face of impossible. Heart stopping drama of the best kind.

FLYBY RATING: ****¼


All in all, we saw an incredibly consistent night of wrestling; it was most certainly all killer, no filler, and I'm glad that we finally got a Show of Shows where the big matches were all around the fifteen minute mark.All those painful thirty minute epics in the last five years were grinding my gears. One negative was that the commentary was lousy, particularly from JBL, who was a disgrace during the Sting match, but other than that, WWE got the feel of the event just right. I did have the odd bit of feed trouble with the Network, particularly during the battle royal, but all in all the technology held up well. The entire event was a triumph in the face of adversity given the attitude of most towards the build, and history was made during the first ever Wrestlemania cash in. I can't wait to see what Raw brings, which is exactly how a Wrestlemania should make you feel.

OVERALL FLYBY RATING: ***½

I'd love to know what you all thought about my thoughts on the night as a whole and the matches themselves, so weigh in below in the comments or tweet me here:



But right now it's 6:42 AM UK time so it's time for bed, finally!

This is Maverick, requesting flyby!