---



REQUESTING FLYBY: Why I LOVED The Battleground Ending (PLUS! NEW SERIES ANNOUNCEMENT)


By Maverick
Jul 20, 2015 - 4:31:04 PM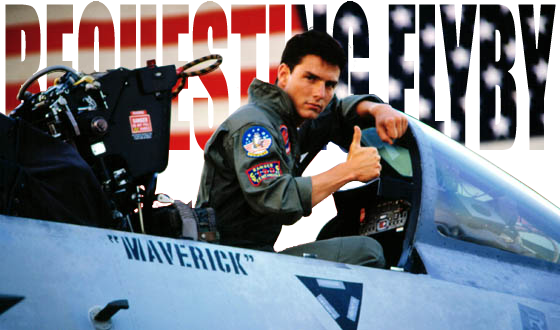 Why I LOVED The Battleground Ending
(PLUS! NEW SERIES ANNOUNCEMENT)



Greetings dear readers! Well, after my shot of negativity last week, I'm back to my customary positive way of thinking about the WWE product. Rather than staying up until 4am UK time, I decided to have an early night, go about my business on Monday morning, and then watch at my leisure with a few chilled beers this afternoon. In consequence, watching spoiler free and without Twitter confirmation bias, I got on with just enjoying the wrestling. I thought Battleground was a fantastic show across the board, so very briefly, I'll run through my thoughts about the undercard before I get to the controversial bit. The opener between Sheamus and Orton was, considering their lamentable past as an in-ring pairing, damned entertaining and hard hitting. It did everything you'd want a hot opener to do, and it was nicely structured to boot, with a finish that actually was a finish; bookers take note (***½). Next up was the tag title match, which was a heck of a lot of fun; Titus O'Neill does one hell of a hot tag routine right now. This match definitely enhanced the overall card, which is exactly what tag team wrestling should do (***¼). Wyatt and Reigns, meanwhile, worked a very intelligent long form story with plenty of peaks and troughs; it was very easy to get invested in and I look forward to the rematch at Summerslam. Awesome interference by ninja Harper as well (****). After my criticism of the NXT divas intro segment last week, I felt that WWE did a good job of repairing matters by booking a legitimate triple threat with one member from each team. Sasha looked a million bucks, Brie answered some critics with her performance, and Charlotte was over in victory. Nicely done (**½). Owens and Cena would've been the controversy coming out of this match were it not for the ending to the main event, as it is, what we got was much the same as we got at Elimination Chamber and Money in the Bank. That kind of match is enjoyable, of course, but I was looking forward to them mixing it up a bit; Cena seems to only have one gear right now- four to the floor- and he badly needs to find some variety. Still, despite that minor gripe and Owens tapping out, it was undoubtedly a gripping popcorn match that was worth the watch (***¾).

And so, we come to the main event. Personally, I loved it. I thought Seth Rollins did a magnificent job of selling Brock's fearsome offense whilst also showing that his character is prepared to go toe to toe and throw down when the situation demands it; the series of superkicks was particularly good. What we're here to discuss though is the aftermath of Lesnar's F5, which seemed sure to win him back the title he lost at Wrestlemania; look, I don't care who you are, when those lights go dark and that bell sounds, the shivers go down the spine and you mark out like a little kid. Any arguments about why or wherefore come after the fact. My instant reaction was "I love it" and my considered reaction an hour later was also "I love it" but I totally understand why some aren't as into the creative as I am. To that end, I propose to look at this from two angles; the reality and the kayfabe. I believe that both narratives justify the booking.


The Reality

It seems that WWE is officially booking The Undertaker's retirement tour; with Wrestlemania XXXII due to take place in Marc Callaway's native Texas, it would make sense to build up to this titanic moment by reminding everyone that this legendary performer is not a Showcase of Immortals only attraction. One unfortunate byproduct of the hype around The Streak is that The Deadman's achievements at other points on the calendar have been neglected. Booking him several times between now and the big dance is an excellent way of reminding everybody not to neglect his brilliant career outside of Wrestlemania.

Then, we must consider the fact that The Phenom is still a massive round the world draw. WWE is always looking to increase its Network subscriber base, and the potential of lapsed fans picking up the WWE Network to watch their hero on one last tour of duty through April 2016 is massive. Placing him opposite Brock Lesnar, also a formidable draw, and one who perhaps reaches a different demographic to 'Taker, makes sense to me. Summerslam is one of the "Big Four" pay-per-views, and I'm sure that WWE has decided to pull out all the stops to make its "Mid Season Wrestlemania" reputation legitimate. It's also hard to deny the logistical sense the decision has; Seth Rollins is clearly who WWE want to hold the belt, as "lucky heel champ rubbing his heel employers the wrong way" is a storyline they have committed to in a big way, but Brock's titanium tough booking made a Rollins retention a hard sell...unless something big happened to cause a non-finish. Hey, it worked in the Attitude Era, don't knock it. This way, The Architect's next challenger becomes a point of intrigue, whilst Lesnar vs 'Taker is guaranteed box office in the special attraction spot.

Now, the complaint I've seen from some quarters is that the match is unlikely to deliver in quality terms, given their Wrestlemania XXX effort. To that, I would say this: firstly, The Deadman worked almost the entire match with a mega concussion, and secondly, you can bet your bottom dollar that the fact that the first bout was poorly received other than the finish will be a motivating factor for both men, but especially 'Taker, this go around. The Demon of Death Valley seems way healthier and more "ring proof" than he did that night in New Orleans, and while he may no longer be capable of the kind of match he had with Shawn Michaels, he is most definitely capable of taking a book out of 2002 era Hogan's playbook to wrestle a kind of Wrestlemania X8 type of match (imagine Brock as The Rock in this scenario). Honestly though, pure "star rating" match quality is beside the point really; there will be other matches that provide that. This is more about aura.


The Kayfabe

In terms of the storylines, I have seen a multitude of complaints. If you read my good friend 'Plan's columns, you will know that he espouses a philosophy that requires the fan to be the centre of the story; essentially, the story is what YOU make it inside your own head. He encourages us to find a way to make what WWE write work for us, and honestly, this is precisely the kind of scenario where his approach pays dividends. What follows is how I justify The Undertaker costing Brock Lesnar the WWE World Heavyweight Championship.

Following his shocking and humiliating defeat to Brock Lesnar at Wrestlemania XXX, The Deadman disappeared. He was continually referenced and mocked by Paul Heyman in the post-'Mania landscape, but not once did he appear to shut the Advocate up. Indeed, to all intents and purposes, the end of The Streak seemed to indicate the end of The Undertaker. The key player in his return was the man who had largely replaced him as the resident mystical enigma, Bray Wyatt. It was The Eater of Worlds who time and again reached out to The Phenom, both through his words and through symbolic acts of desecration. It was as if Bray were deliberately reviving a vengeful god for his own amusement...and sure enough, eventually, the challenge was accepted. The Last Outlaw returned and vanquished the upstart Wyatt in a redemptive war at Wrestlemania XXXI. But with his return, it could not escape The Deadman's notice that at the same event, The Beast Incarnate, the man who almost finished him for good, was waging war on Roman Reigns. Perhaps the seed was planted then. But Brock was suspended a night later, and vengeance, and a prospective rematch, needed to wait until The Beast was back. At Battleground, he took his chance. Brock was shocked into inaction and was decimated. Now, who knows what is to come over the next five weeks.


An Announcement

The Undertaker is a funny subject for me. I was ten years old and had been watching WWF for a grand total of three months when he debuted as the "Mystery Member" of Ted DiBiase's team at Survivor Series 1990, and here I am, almost 25 years later, writing about the man as an active wrestler. That is insane. When myself and 'Plan were discussing him on The Right Side Of The Pond on LOP Radio a week or so ago, we realised that he had wrestled in every modern era of the WWF/E product. He began at the tail end of the Rock and Wrestling period, was the premier special attraction through The New Generation, was integral to the Attitude Era main event scene, represented Smackdown with distinction through the brand extension, and during the Reality Era, he has been the ultimate once per calendar year draw for Wrestlemania. He has wrestled innumerable classics over the years, has been involved in countless fascinating storylines, and yet, as the years have gone by, he has been defined more and more by his Wrestlemania Streak, something which came to be entirely by accident but became a phenomenon not even WWE themselves could control.

For me, the neglect of The Undertaker's non-Wrestlemania career has been something that has increasingly bothered me. This came into sharp focus today when I saw some people discussing how they didn't want to see Lesnar vs 'Taker at Summerslam because it "wasn't at Wrestlemania". It's for that reason that I am announcing a brand new series here at Lords Of Pain celebrating The Deadman's achievements away from The Showcase of Immortals. So, later this week, look for the debut of "THE UNDERTAKER IS FOR LIFE: NOT JUST FOR WRESTLEMANIA". I hope you'll enjoy it as much as I'm going to enjoy writing it.

Until then, let me know your thoughts on the Battleground ending below, or tweet me here:



This is Maverick, requesting flyby.