---



REQUESTING FLYBY: Why Reforming The Shield At Payback Would Be A Creative Disaster


By Maverick
May 7, 2015 - 5:25:57 AM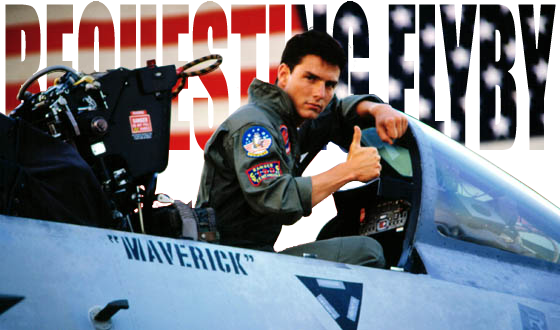 Why Reforming The Shield At Payback Would Be A Creative Disaster




Almost one year ago, The Shield reached the peak of their powers as both a kayfabe entity and a main event draw with a comprehensive three to zero victory in a No Holds Barred Elimination Match against Evolution. As the brothers in arms staggered to the back, covered in sweat and glory, all of us with a vested interest in the progress of Reigns, Rollins and Ambrose wondered what was next. The answer, of course, was a fantastically executed surprise heel turn by Seth Rollins, sparking a thrilling, absorbing blood feud with Dean Ambrose that was the highlight of the second half of last year. Rollins' upward trajectory as the Authority appointed Future of WWE was such that he was booked to steal the WWE World Heavyweight Title in the main event of Wrestlemania XXXI in a piece of booking widely acknowledged by critics as one of the greatest in the history of the Showcase of the Immortals. Meanwhile, one of his cohorts in The Shield, Roman Reigns, won the Royal Rumble, defeated Daniel Bryan in a final eliminator and main evented Wrestlemania in the aforementioned title match with Lesnar, whilst the other, Dean Ambrose, main evented two of the last three pay-per-views of 2014 and has remained one of the most over babyfaces on the roster since. By anybody's definition, the singles careers of the three Hounds has been a success.

When Ambrose was injected into the developing Reigns/Rollins rivalry on SmackDown last week, I was deeply sceptical. Unlike some commentators, I had been unconcerned by The Lunatic Fringe spending time in the midcard. Like Daniel Bryan in 2012 or Steve Austin in 1997, he was a feature part of the show each and every week and was clearly bubbling along nicely. However, when I read SmackDown spoilers and saw that he lost to Rollins and was saved from an Authority beatdown by Reigns, I cringed. For the first time, I truly felt that Dean had been made to look weak, and furthermore, they had tossed away a marquee rematch on a show that many fans have long since abandoned. But then Monday happened, and suddenly it all made sense...as you'll know by now, a barnstorming TV match between the two former Shield members resulted in The Lunatic Fringe being added to the main event of Payback. Instantly, the pop from the crowd told you what a fantastic piece of creative that decision was. The dynamic between Orton, Rollins and Reigns had been somewhat bland, and the sudden injection of a wildcard solved that to a large degree. So here we are, back where where we started, with the three members of The Shield in the main event of Payback.

Following dirtsheet reporting is, as we all know, something which must be undertaken with caution, but the report that there is speculation of a Shield reunion in the main event is deeply concerning. Last year, it was rumoured that the break up of the dominant stable was hotshot to make up for the injury to Daniel Bryan and a meandering main event picture. The worry is, of course, is that another post-'Mania lull will lead creative to try and repeat the trick by reforming the group and thus get a quick injection of interest. And I'm here to tell you that this would be a lamentable knee jerk piece of short termism which would backfire very swiftly.

Firstly, it hasn't been anything long enough since they broke up in the first place. One year ago, WWE came came to the conclusion, correctly, that the three men had nothing left to prove and no one left to beat as a unit. They had rolled over everybody from Team Hell No to the Wyatt Family to Evolution. Ambrose had enjoyed a lengthy run with midcard gold, while Rollins and Reigns had been worthy tag champs, breathing life into that division. They had been heel, they had been tweener, they had been babyface. All three men took their turn as de facto leader of the group. So what was left for them to do? It was possibly, even probably, the best two year run any stable had ever experienced. The split wasn't just good business, it followed generations of wrestling logic; quit while you're ahead. A year on, what has changed? Who would a reformed heel Hounds take on? A coalition of Ziggler, Bryan, Ryback and company? Done that. Newbies like Zayn and Neville? Looks great on paper, with all due respect to the NXT graduates, they are not in the card position to that believably yet. Trying to take control of the company in kayfabe from Triple H? They've been there too, and nobody needs a babyface Helmsley running around at this stage. Brock Lesnar? Well both Rollins and Reigns have held their own against him, so it would seem reductive to me to have him him feud with them as a group, no matter how much of of a badass The Beast Incarnate is.

Then we move to the thorny point of logic in kayfabe terms. How are they going to explain away the bitter hatred between Ambrose and Rollins? Is Roman just going to forgive Seth for stealing his Wrestlemania moment? And once they are together, what's the dynamic? Are Reigns and Ambrose reduced to being The Architect's muscle to help him keen the title? Sorry, but I just can't see it, or buy it. What WWE would run the risk of doing is making The Shield like every other stable that carried on too long; no longer special, a shell of its former self, going over tired ground. Look at DX circa 2000, Road Dogg and X Pac wrestling a four minute match at Summerslam to complete indifference. Would you want that to happen to the Hounds of Justice? Of course not.

Furthermore, there is just no need to reform them; I've read a great deal of nonsense on Twitter over the last last few days saying that all three men are struggling in their roles. I'm sorry, what? Don't mistake WWE creative burnout for the former Shield members not coping. Only a month ago, we were all quite rightly raving about Seth Rollins as champion. Has the J&J/Kane/Show back up crew got tedious? Most certainly. Does that mean Rollins is is a failure as champ? Of course not. All that is needed is for this Kane beef to end, and for the title holder to be given interesting feuds. Adding Ambrose to the mix has done that. The return of Brock Lesnar for a prospective Summerslam match with The Architect will do that (last year The Beast wrestled at Night of Champions too, perhaps he he will again). Once we're past the summer, the Wrestlemania gears will start whirring. So I am not worried at all by Seth as champion. Let's look at Reigns now; as my fellow columnist 'Plan pointed out on Sunday, despite resistance from certain crowds, WWE have rightfully stuck to their guns in pushing a man with a high upside but less experience than some of the other top guys. If they could overcome the reaction to his Rumble win, why would they call temporary time on his singles career now, when he was praised by even the most hard bitten IWC members for his match with The Big Show at Extreme Rules? Finally, I have I have to explode the idiotic comments surrounding Dean Ambrose's booking. People can get way too worked up over wins and losses. All of of his PPV losses were the result either of interference (Money In The Bank, Summerslam, Hell In A Cell) or his reckless character traits surfacing (Survivor Series, TLC, Wrestlemania). None of them left him looking weak, and besides, he was booked to beat the badass Luke Harper only a couple of weeks ago, and just beat the champ in a non - title match. I am a huge fan of Ambrose, he has been my guy ever since 2012, and and at no stage has he been made to look bad. So again I i ask, what does a Shield reunion achieve except truncating three promising singles careers?

I've read in certain quarters that WWE may see a reformation as an opportunity to build to the assumed huge Wrestlemania XXXII triple threat, but this is silly too; there are plenty of ways to manoeuvre the three together without taking such a painfully transparent route. The road I have seen them take thus far seems the correct one to me; have them interact through the year, weaving in and out out of each others' business until a confluence of title, briefcase and Rumble win brings them together for the climactic triple threat. The dynamic of Reigns and Ambrose retaining their brotherly affection but also their desire to get to the top first, while Rollins continues to play the antagonist, something he remains masterful at, despite the naysayers. All that that needed to happen was for him to be on the back foot more, which he has been for the past two weeks.

One day, the time will be right. The three Hounds will find themselves stood in the same ring. One of them will stretch out a fist and the other two will slowly respond. The pop will blow the roof off the place. But Payback is not, and should not, be that day. Let's try, ooh, I don't know, Wrestlemania XXXV?

This is Maverick, requesting flyby.