---



REQUESTING FLYBY: What To Expect When You're Expecting Elimination Chamber (Redux)


By Maverick
May 30, 2015 - 8:04:15 AM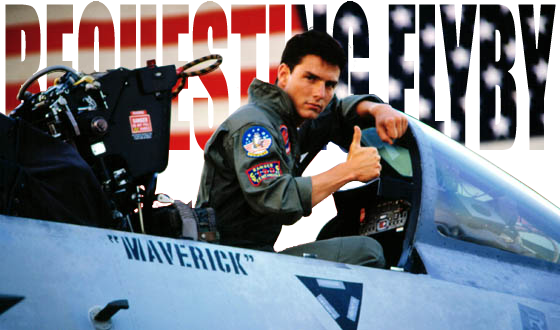 What To Expect When You're Expecting Elimination Chamber (Redux)





WRITER'S NOTE: This is an updated version of a column I wrote in the LOP Columns Forum in February 2014. As most of you won't have seen it before, I've given it the "Redux" director's cut treatment and added in some predictions for this year's event. Enjoy!


The Elimination Chamber concept has been with us now for over a decade, quite long enough to have developed a set of expected tropes, much like its more venerable cousin, the Royal Rumble match. WWE publicity inevitably involves a selling of the structure itself, with a great deal of airtime given over to exactly how many tonnes of steel or how many miles of chain are involved in its construction, but all of the "Devil's Playground" rhetoric does fall a little flat in the PG Era, so it's far more interesting to examine the conventions of the match type as they have developed over the seventeen iterations to take place thus far. From these previous encounters, we can come up with a pretty fool proof bingo card of things to look out for on Sunday night. So, to business…

The Spot Monkey General

The sheer epic scope of the chamber's geography has given obvious advantages to company high fliers from the very first time the match took place. Such impressive yet ultimately loony feats of derring-do amp up the crowd and provide memorable "highlight reel" moments for WWE to replay on video packages to promote future events. Who could forget RVD's five star frog splash from the top of a pod onto a hapless Triple H at the inaugural chamber match in November 2002? Sure, the man from Battle Creek, Michigan seems to completely blow out his knee on impact, and The Game looks less than pleased to be used as a crash mat, but the idea was decent and it was certainly a spectacle. In the very same event, The Showstopper himself went for a diving elbow drop from the pod as part of his Sweet Chin Music set up, and hit it with a great deal more elegance than Van Dam managed with his splash. Back in 2008, with Umaga being booked as the monster to end all monsters, the entire ring ganged up on the Samoan Bulldozer, with the coup de grace coming from Jeff Hardy's super swanton from atop a pod. He then repeated the trick the next year on The Big Show! All of this, however, was trumped by John Morrison, who took his calling as the ultimate spot monkey to its logical conclusion when he ascended to the roof of the chamber like Spiderman himself and fell like a stone atop Sheamus for a three count. The next night, he sold his leg like a man trying out a pimp walk, but that shouldn't detract from the sheer audacity of the spot. What do we learn from this? Gimmick matches are made for the more daring competitors in the 'E to make a name for themselves with their death defying efforts. With Kofi Kingston, The Lucha Dragons, Los Matadores and Tyson Kidd all in the same match on Sunday, we can expect plenty of those kind of thrills and spills to take place!


The Statement Maker

With four men locked inside lexane pods before being released into the fray, it's inevitable that there will be some heavy hitters waiting to enter the match. On occasion, these men come in like human wrecking balls and completely annihilate their competition in scintillating fashion. The entire set up of the 2003 chamber was tailor made for Goldberg to come in and destroy people, and that was just what he did, taking out Orton, Michaels and Jericho in quick succession with heavy, high impact moves. Particularly beastly was his spear of Jericho through the supposedly bullet proof glass; it looked brutal. With three eliminations to his name and only Triple H left, the former WCW superstar literally kicked his way into the wounded Game's pod, having his way with the champion until foul play from Evolution led to the Cerebral Assassin leaving with his title…but barely. A few months later at New Year's Revolution 2005, a hot, hyped up Batista was due to exit the pods last after winning a beat the clock challenge on Raw. All of WWE's efforts at the time were focused on making Big Dave a break out star, and the growing tension between himself and The Game was bound to play into the denouement of the chamber match. As The Animal leapt into the fray, Benoit and Jericho had his stable leader in a double submission predicament, but the muscle bound enforcer cleared house and allowed his master back into the match. The live audience were hyped for Batista to turn on Triple H there and then but other than an electric stare down, the two worked in tandem, and after Randy Orton had hit an RKO to put Big Dave out of contention, he actually ended up interfering to help the Cerebral Assassin retain. Nevertheless, the high profile impact made by The Animal in the match would feed into his journey to Rumble glory and an ultimate changing of the guard Wrestlemania main event. Since then, we've had several more performances in the same vein, but the one that flies under the radar, unfairly in my book, is that of Drew McIntyre in 2011, who performed like an utter beast, throwing Wade Barrett contemptuously through the lexane and genuinely coming across in the menacing way possible. It's a pity WWE never did anything with the kind of raw potential McIntyre showed on that evening, but nevertheless, it is very much possible for an up and comer to show potential within Satan's Structure. Last year, Cesaro was in that spot and was easily the match MVP. Look to him to light it up again in the first ever tag team version of the gimmick, and keep an eye on the rough, tough guys in the IC version: Barrett, Sheamus, Ryback and (possibly) Rusev in the same match may spell utter carnage.


Super Bump Mode…Engaged!

While researching this column, I found that Chris Jericho had been through the lexane more times than any other superstar. He was also busted wide open in his first three efforts inside the chamber. This sort of encounter requires its competitors to sell its hellacious impact on the human body more than your usual common or garden multi-man match, and Jericho's efforts put him right at the top of that list. Someone who gets a fair bit of stick for no selling and burying everybody in sight between 2003 and 2005, Triple H, actually showed that reputation to be rather unfair in the first three chambers he entered, taking the most almighty pounding in every one. Rob Van Dam definitively owned his ass for the entire opening of the inaugural bout, and Hunter sold the former ECW man's offense admirably. In the 2003 version, as previously discussed, Goldberg destroys everything that moves, including Helmsley, while in 2005 he got a gnarly crossface/walls of Jericho combo for his troubles. Any discussion of mad bumping shouldn't discount Shawn Michaels, whose underdog babyface performance in 2002 is one of the greatest of all time. Seeing HBK stagger about with a crimson mask, barely upright but still fighting is an entirely visceral experience and one not to be missed. Finally, no discussion of bumping should exclude Rey Mysterio, whose thrilling shenanigans opposite Edge in 2009 and 2011 set the standard for what a final two chamber showdown should be. The man from San Diego sold Edge's offense better than anybody and made the Ultimate Opportunist look fantastic in the heat of battle. Imagine what the Lucha Dragons or Dolph Ziggler may get up to this Sunday in the bumping department?


Swerve!

February's PPVs have a long tradition of being uber-fond of the swerve, positioned as they are on the Road to Wrestlemania, and since Satan's Structure became a regular part of the landscape of that build to the Show of Shows, it has worked perfectly as a means to surprise the wrestling public. Of course, 2009 will always be beloved for the Ultimate Opportunist's fantastic night long story where he began the evening as WWE Champion and ended it as World Heavyweight Champion. Having lost his Smackdown sponsored strap in four minutes during the curtain jerker he gained the Raw belt in a thrilling closer where he eliminated the champion John Cena minutes after he'd entered battle before tearing down the house with Jericho and Mysterio. Everything about the Rated R Superstar's performance that night was pitch perfect, from the disbelieving facial expressions at his roll up elimination by Hardy to his desperate throw of the dice in assaulting Kofi Kingston on his way to the ring. At the point where the Franchise Player was put down for three, there was suddenly this look on Edge's face that recognised how the improbable had suddenly become probable, an assessing of the odds that made the villain smile, Richard the Third style. A year later, an obsessive Shawn Michaels hid under the ring to superkick 'Taker out of his World Heavyweight Championship and into a Wrestlemania rematch with the Heartbreak Kid. Again, look at the superb character acting from Michaels, the look on his face as he stands over the Deadman with a disbelieving Jericho making the cover. Brilliant stuff. In that very same pay-per-view, John Cena lived up to his warrior reputation by winning a gruelling chamber match, last eliminating Triple H with an STF, only to be put into an instant nepotistic title defence against an ultra-fresh heel Batista, who proceeded to make mincemeat of the new champion, setting up a blockbuster Wrestlemania main event. Last year, Bray Wyatt intervened to screw John Cena, setting up their lengthy rivalry, and Kane then screwed Daniel Bryan, feeding into the remarkable Road To Wrestlemania the Yes Man had last year. The difference this time, of course, is that the Chamber is in the middle of "nowhere season" where not much happens in WWE Land. Therefore, swerves are even more likely if anything, because the 'E need to spark interest. Will Sheamus join The Authority? Will A New Day manage to play Freebird Rules inside the Chamber? We'll have to watch to find out.


Elimination Chamber 2015 Predictions

First up we have Neville vs Bo Dallas which is a feud based on their previous interaction on NXT. Now, I would imagine that this is a programme designed to give the Englishman a strong win, so I would see a Red Arrow finishing things in around six minutes. Our divas triple threat Naomi vs Nikki Bella vs Paige has been set up in a pleasingly organic way, and should be a fun watch. All the kayfabe momentum seems to be with Paige and the title reign of Nikki is running out of steam somewhat, so I see my countrywoman coming out on top in another short scrap. The first of the Chamber matches for the vacant Intercontinental Championship Sheamus vs King Barrett vs Dolph Ziggler vs R Truth vs Ryback vs Rusev (or Bray Wyatt) has a huge amount of promise, combining heavy hitters with big bumpers. The creative has all been pointing towards a Sheamus victory, and I would be very surprised if the Irishman did not emerge with the belt and continue to bully the midcard. The other Chamber match, the first ever tag team iteration, A New Day vs Kidd and Cesaro vs The Lucha Dragons vs The Prime Time Players vs The Ascension vs Los Matadores could be a real breath of fresh air, the first new thing to be done with the structure in a very long time. I expect chaos akin to the classic early TLC matches, with Kofi and Big E somehow sneaking away with the belts again. The most interesting match on the whole card, Kevin Owens vs John Cena has been built towards masterfully, with Owens making the massive impact on the main roster we all knew he would. It has been truly hypnotic television, and I think the signs point towards them going all in on KO and having him defeat Cena, even if it is by foul means. Finally, we have a main event that has me frothing at the mouth with excitement; Seth Rollins vs Dean Ambrose for the WWE World Heavyweight Championship, a reignition of the best feud of last year, and another meeting of the two men with the most in ring chemistry in the whole company. Rollins should win, and Rollins will win, I can confidently predict. Everyone knows what a huge Ambrose mark I am, but now is not the time. Keep him and Reigns pursuing Rollins all the way to 'Mania, when that Shield triple threat can finally take place. I imagine that The Authority and Roman Reigns will be involved at some stage, but I do not see any turns taking place; it makes no sense to screw around with the main event scene at this point in time.

And that about wraps things up! What are your favourite Chamber tropes? What were your favourite Chamber matches? What do you think goes down on Sunday? Be sure to let me know in the comments section below or you can tweet me here:



I'll be reviewing the Elimination Chamber pay-per-view on Sunday night as usual, so until then, this is Maverick, requesting flyby!