---



REQUESTING FLYBY: The Wednesday Hot Take (Summerslam Hype Edition)


By Maverick
Aug 17, 2016 - 5:55:18 AM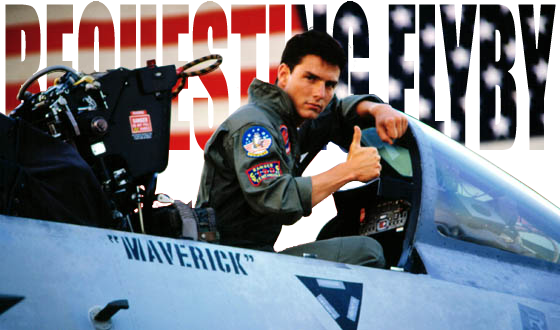 The Wednesday Hot Take (Summerslam Hype Edition)



Welcome, dear readers, to the first edition of what I hope will be a new regular Wednesday column. Over the past year, I have been busier than I could ever have imagined, and have not been able to write for you as regularly as I would like; that changes now. With this new era underway, and Raw and Smackdown following each other on consecutive nights, I figure that Wednesday is the ideal point to drop some analysis and opinions of what we've just seen play out on television. Anyway, enough preamble, to business!

Sheamus Makes Cesaro Palatable
Ever since Vince McMahon's infamous line on Steve Austin's video podcast about Cesaro needing to "reach for the brass ring", the man has gradually become impossible for me to watch. As talented and athletically freakish as he is, I personally have no desire to watch any wrestler hit move after move with no reference to psychology whatsoever. I think the John Cena matches on Raw last summer were the tipping point for my tolerance for the man, but since Christmas, he has been nigh on unwatchable for me, particularly in his lamentably spot monkey-ish performance in the Intercontinental Championship fatal fourway at Extreme Rules. I was rather hoping he would be drafted to Smackdown as the new start would likely have done him the world of good, but one unforeseen positive about him staying on Raw has been his feud with Sheamus. I liked the angle a lot from the start; two men annoyed that they weren't considered valuable enough to draft high being pit against each other by a GM needing to be convinced of their worth. They then proceeded to have two excellent matches against each other; for whatever reason, Cesaro seems to curb his worst excesses when up against The Celtic Warrior. Rather than the "look what I can do!" spot fests he had been having, the matches with the Irishman have been bone crunching, hard hitting games of one upmanship which eventually caused a frustrated Sheamus to interfere in Cesaro's US Championship bid. The decision to pit them against each other in a best of seven series is an excellent one in my view. We know the matches will be good, I won't have to watch the King of Swing wrestle people who indulge his bad habits for a while, and the midcard of Raw gets a nice shot in the arm. I approve.

The Smackdown Women's Division: Like Watching A Baby Deer Walk
Along with many other wrestling writers, I questioned the decision to have separate women's and tag divisions on Raw and Smackdown, due to the obvious potential for a group of performers to be spread too thinly across two shows. With Sasha Banks, Charlotte, Paige, Nia Jax and Dana Brooke drafted to Raw, it seemed fairly clear which half of the division WWE wanted to feature. However, the fledgling Smackdown women's division has, thus far, been far more interesting, even if it is also deeply flawed. With Becky Lynch as the top draw of the brand's female roster, various underutilised performers like Naomi and Natalya have already received a bump in prominence, while NXT newcomers Alexa Bliss and Carmella have received enough screen time to give a sense of their characters. The trump card so far has been the Eva Marie gimmick, which has been absolutely perfectly judged thus far. Having her "unable to compete" due to a "wardrobe malfunction" showed that WWE are getting closer to the days of Sable and Sunny than they have done in years, whilst her being "stuck in traffic" but then showing up later on as a distraction was also brilliant. She's a heat magnet from her days on Total Divas, and it looks as if WWE have finally found a gimmick which helps her channel that into a proper heel persona. While not a single one of the Smackdown women can talk a lick on the mic, I admire the way in which the writers have put them in the show every week to grow as performers. Don't be surprised if they end up stealing a few shows from their more illustrious Raw counterparts down the line, especially if Bayley gets called up at some point.

Lesnar vs Orton Does Nothing For Me...Yet
I must admit that I've never quite understood the desperation of the WWE fanbase to see this match up. Aside from their shared past in OVW (which WWE then stepped all over by having Lesnar declare it irrelevant...good one) there is nothing particularly exciting about the match, particularly the way that it came together via a press release rather than as an actual pro-wrestling story. This isn't boxing or MMA...I need some kind of reason as to why these two should fight each other. The "invasion" of Raw by Orton was, I admit, a nice touch, harking back to Lesnar's feud with Goldberg back in the day, and the tit for tat intrusion onto Smackdown territory was also neat, but since then, as often happens with Lesnar feuds, things have fizzled out into Paul Heyman promos and a bunch of marketing slogans. I just don't care enough about the match. I've been given no reason to care about it. Funnily enough, we are on the third anniversary of the very best match of Lesnar's second WWE career, the match with CM Punk dubbed "Best vs Beast". Why was it the best match Lesnar's had since he was back? Two reasons: 1) there was an emotionally gripping story of betrayal and pride behind it and 2) the match itself featured the man facing Lesnar get in actual offense against him so that we could believe he would win. The "Beast" booking of Lesnar has gone too far now. His matches have, as confirmed by Dean Ambrose, become somewhat lazy. Suplex, repeat...it was cool two years ago, for sure. But now? We need to see a Beast we believe can lose. For all of the rhetoric about it taking "just one RKO" to beat him, we all know that he's probably going to kick out of Orton's finisher at a one count on Sunday. Also, word to the wise, WWE...hyping a match around a finishing move never works. They could completely prove me wrong and wrestle a classic at Summerslam, and I hope they do, but right now, I am unconvinced.


Anyway, that's it for this week's quickfire column, be sure to give me a follow on Twitter at the link below, and to let me know any thoughts you may have in the comments section! Until next time, this is Maverick, requesting flyby!