---



REQUESTING FLYBY: The Top 10 Matches In Night Of Champions History


By Maverick
Sep 13, 2014 - 5:08:39 PM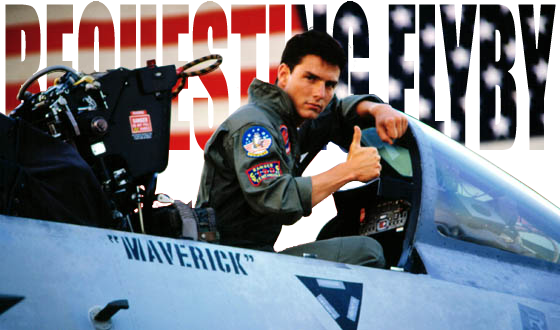 The Top 10 Matches In Night Of Champions History




Night of Champions has been existence for seven years now, making it a pay-per-view with an interesting but not yet fully developed history. It started in 2007 as a subheading of Vengeance, a pay-per-view name which was used at various times at various times of the year and had little identity, so the addition of a gimmick was kind of welcome. Of course, this first edition lives in infamy as the event that Chris Benoit no-showed in the most sinister fashion possible, and the actual show was horrible even without that unfortunate cloud hanging over it, but since then, we've seen a lot of very solid action at the show. It started out taking place in June each year, but moved to September in 2010 and has stayed there ever since as the Summerslam fall out show, where all titles are meant to be defended. We also usually get a special attraction non-title bout or two. Anyway, the point of this piece is to count down the top 10 matches in Night of Champions history, so let's get to it, shall we?

----

10) Daniel Bryan defeated The Miz (With Alex Riley) in 12:29 to win the United States Championship at NOC 2010

One of the things you'll see recur again and again in this list of best Night of Champions matches is the high profile presence of the story leading into the bout in question. The entry of Daniel Bryan into WWE was a classic example of a company doing their utmost to get a new character over; I don't care what anybody says to the contrary, Bryan left NXT looking like a star, with his very own feud with the fastest rising midcarder in the company. After his brief hiatus, Bryan returned with a bang at Summerslam and then resumed his beef with the former reality TV star.

The contrast of the brash, cocky champion with more style than substance and the hard working, dedicated challenger is a fascinating one, and the beginning of the bout saw Bryan constantly test the defences of Mizanin in a nod to legitimate combat sports. In an interesting psychological touch, the Awesome One worked wear down holds and submissions, as if he were trying to best his former NXT rookie at his own game, or, as Matt Striker posited, attempting to work the arm to stop the American Dragon from being able to utilise the Le Bell Lock. As is the case with several of the contests on this list, they worked from a methodical pace to a more frenetic one, with plenty of thrills and spills in between the mat wrestling exchanges.

Alex Riley's presence was finally eliminated by Bryan smashing him to the floor and picking the leg of the champion to successfully apply the Le Bell Lock. I absolutely love this finish, as Miz fought the pressure of the hold and forced his challenger to adjust his grip several times before he could apply it with full torque. Even then, Miz tried to fight his way to the ropes before finally tapping out. As we know now, the Awesome One was knocking on the door of a main event push, hence the fact that he dropped the title to Bryan. The two would have an awesome rematch at Hell In A Cell which also featured John Morrison, cementing their interaction as one of the more memorable midcard title rivalries of recent times.

FLYBY! Rating: ***½


9) Jeff Hardy defeated CM Punk in 14:56 to win the World Heavyweight Championship at NOC 2009

The feud of 2009 undoubtedly took place between CM Punk and Jeff Hardy, and the second pay-per-view instalment took place at Night of Champions after Punk had escaped The Bash with his title through nefarious means, selling an eye injury and striking the referee "accidentally" to get himself disqualified. Following that show, the Straight Edge Superstar went full blown heel on Hardy, preaching the purity of his lifestyle against the former tag star's checkered past. It was some of the best week to week wrestling television ever, in all honesty.

The bout itself showcased the considerable chemistry the two men had with each other, and they played up the pre-bout plot of Jeff being reckless and Chicago Made being calculating. Punk sought to frustrate Hardy, to keep him on the mat, but in a delicious irony, the champ took several risks in the early going which did not pay off, such a suicide dive straight into the barrier. Following his understanding of Hardy's resilience, Mr Sobriety actually tried to him counted out as an easy path to retaining the gold, and even tried to get counted out himself by walking to the back, but the intense challenger prevented the unsatisfying finish to keep his dream alive. The reckless characterisation of the Charismatic Enigma did prove true ultimately though, as he went for the Swanton only to crash and burn on multiple occasions, before he finally managed to pull off the complete Twist of Fate/Swanton Bomb combo for the cathartic title win.

What I like about this main event is its simplicity, its clear definition of face and heel characters, and its ability to consistently follow the story dictated by the build. When compared to the horribly overwrought Cena and Orton programme from the same summer, it is a marvel of clear thinking and old school booking nous. Just a pity they didn't get five more minutes to work with, as they could really have turned out something special, but they put that classic in the books at Summerslam a few weeks later, so all's well that ends well I guess.

FLYBY! Rating: ***½

8) Kofi Kingston defeated Chris Jericho (With Lance Cade) in 11:00 to win the Intercontinental Championship at NOC 2008

The thing I love about pro wrestling more than anything else is its undiminished ability to tell a compelling story, and there are few better examples from recent years than the 2008 feud between Chris Jericho and Shawn Michaels. With Y2J's tweener behaviour after Wrestlemania XXIV growing into a full blown heel turn where he tossed HBK right through the Jeritron 3000, the Best In The World At What He Does was set to defend his Intercontinental Title against a mystery opponent. The promo he cut before the entrance of Kingston was fantastic, dripping with scorn at the weakness of Shawn and his "supposedly" injured eye, and also set up him nicely for a fall.

Once the youngster Kofi had made his way to the ring to try to make the most of his opportunity against the grizzled veteran Jericho, we saw a rather compelling midcard title match. The Canadian kept a close watch on the kayfabe Jamaican, trying to keep him grounded and exerting a methodical pace over proceedings, with bursts of trademark buzzsaw offense from Kingston whenever he managed to gain some space. They showed exactly how to have a heel control the speed of the match without turning it into a snooze fest- yes, 2014 Randy, I am talking to you- and Kofi looked a million bucks while also obviously being at a disadvantage against such a decorated superstar. As the finish neared, the action sped up nicely, with some great counter wrestling, until the timely arrival of a bandaged up Michaels, whose distraction cost Jericho the match and the title, but resulted in Shawn losing the war, as he was dazed from being thrown off the apron and was at the mercy of a Jericho forearm to the injured eye, causing Sexy Boy to writhe on the ground as only he can.

The match was a perfect synergy of getting a young talent over whilst also advancing the feud of two celebrated headline performers. I think this is a bout too often forgotten in these sorts of conversations, and when you watch it back, you remember just how exciting and filled with potential Kofi was in those days, as well as just how great a villain Y2J was in that scenario.

FLYBY! Rating: ***½


7) Sheamus defeated Alberto Del Rio (With Ricardo Rodriguez and David Otunga) in 14:29 to retain the World Heavyweight Championship at NOC 2012

While the storyline leading into this one was plain ridiculous and I always dislike the use of "banned finisher" plot lines (see also: Edge vs. Ziggler at Royal Rumble 2011 and Edge vs. The Undertaker in the aftermath of their 2008 feud), you only have to look at the names involved to see that in work rate terms, this was likely to be a very good contest. The Celtic Warrior's 2012 World Heavyweight Championship run is often derided, but that is mostly due to the way that it started (a certain 18 second victory, you may recall) and the fact that the babyface character of the Great White was boring as all hell. The actual matches, however, were consistently in that three to four star territory, with the Irishman taking on such luminaries as Bryan, Orton, Jericho, Del Rio, and finally The Big Show in a couple of matches which were way better than they had any right to be.

This Summerslam rematch of course began with Smackdown General Manager Booker T reinstating the Brogue Kick with immediate effect, and the chagrin of Rodriguez and Otunga is hilarious to behold. In kayfabe, Alberto was thrown off his game plan and needed to flick deep into his playbook to find a way to win now that Sheamus had his most lethal weapon firmly back in his arsenal. This led to an opening two minutes of the champ almost catching his challenger with said bicycle kick on several occasions so that the Mexican Aristocrat had to take a breather. Of course, the wily Del Rio found a way to take advantage, with Sheamus injuring the ribs, meaning that Alberto was able to go after them with vicious intent. However, they worked the more grinding section of the match cleverly so that the Great White's gradual fightback worked well as a testament to his resilience in kayfabe. The manner in which Sheamus went on a babyface roll in bouts like this is very impressive visually and it shows even more how much of a pity it is that he can't seem to create a character as good as his ring work. The same is true for Del Rio on the heel side of the fence; some of his stiff kicks and shots that night in Boston were truly eye watering.

As with many other matches on this top ten, they really built to a superb crescendo, with a missed Brogue Kick, a sadistic step up enziguri by Del Rio, and then two escapes from the Cross Armbreaker before a rope run and a Brogue Kick "outta nowhere" brought Sheamus the hard fought victory. Really the kind of bout that showcases what the World Heavyweight Title "division" brought to WWE cards from 2011 to 2013, that is, excellent, pure wrestling matches that enhanced the overall show.

FLYBY! Rating: ***½


6) CM Punk drew with John Cena in 26:54 to retain the WWE Championship at NOC 2012

This kayfabe situation of this title bout was rather well constructed; how could John Cena look at himself in the mirror if he wasn't in possession of gold, if he wasn't winning, if he couldn't beat the incumbent WWE Champion? The Cenation subscribe to a tripartite of values: hustle, loyalty and respect, and the character behind the creed could only continue to live by those values and keep striving, despite the fact that 2012 had been booked as his own personal annus horriblis. Cookie Monster, meanwhile, was having a hard time turning heel. The crowd had bought into him as an ass kicking face, and with the subtlety of the turn that took place around Summerslam, little had changed. There was no question that Chick Magnet was the heel by the time Night of Champions rolled around; trouble was, an over-reliance on cheap heat, a focus on antipathy towards Jerry Lawler rather than Cena and a brief three week gap between Summerslam and Night of Champions robbed the angle of the potential to be as big as the original contract situation from mid-2011.

It wasn't just the evocation of cheap heat that made this match different from the previous ones, however. I loved the way Punk changed up his style to reflect the fact that he was, at least nominally, no longer a fan favourite. In this match, the Second City Saint was booked to dominate the opening technical exchanges, after which a methodical pace was established, enabling him to lock his challenger in a variety of submissions, including Austin Aries' Last Chancery, as well as the Iron Sheik's Camel Clutch and Chris Benoit's Crippler Crossface. Cena, for his part, sold these submissions well, putting over the champ's cerebral assault on him. Later, more heel heat was garnered through Chicago Made mockingly dancing around his swaying opponent and throwing jabs, Ali style. The idea is that the WWE champion would be a hated antagonist by the end of the match, and were this anyone but Punk, who would always retain that "cool heel" status, it would very much have worked.

In a homage to their matches from 2011, the storytelling here was very much based around the way that Chick Magnet was able to counter his arch rival's best moves, not just the sick submission reversals we've become accustomed to, but also several new innovative counters to the Five Knuckle Shuffle; man, John Boy just never hit that move in matches against Punk. However, that's not to say that Cena didn't bring some very interesting offense to the table; of particular note was a brutal suplex from the barrier to the floor and a suicide dive that made one really appreciate the motivation to perform that Punk always brought out in the company poster boy.

The contest was full of interesting psychology, featured two performers with known chemistry and most of all, possessed an unpredictable finish. What I will say in criticism is that the amount of finisher kick outs in this bout (two Go To Sleeps, two Attitude Adjustments, a Rock Bottom and a Macho Man elbow) is excessive and hurt the overall rating of the match, as did the length of the match, with several sections smacking of over indulgence, but the ultimate "double shoulders down" draw was a clever way of preserving the status of both participants while keeping the belt on Punk and gained it back some brownie points. The spot also reminded me of Roddy Piper and Bret Hart from Wrestlemania VIII, which is no bad thing at all. Not their best match by any means, but still a very good title bout that tried very hard to be a little different from the 2011 versions.

FLYBY! Rating: ***¾


5) Daniel Bryan defeated Randy Orton in 17:33 to win the WWE Championship at NOC 2013

Perhaps some of you weren't expecting this one to be as high as it is on the list- neither did I, until I re-watched it- but really, with Daniel Bryan and Randy Orton in the ring together, how could you go wrong? This match has barely been spoken about since last autumn, which we can perhaps attribute to the many people frothing in the mouth about Bryan pinning Cena clean but having the belt taken from him moments later by a turning Viper, assisted by a turning Triple H. You will all doubtless know my thoughts by now from my TRSOTP excursions; it was a brilliant angle, a superb re-imagining of Mankind vs. The Rock that paved the way for the American Dragon's huge moment at Wrestlemania XXX, but even so, the quality of this bout was something I was a bit ambivalent at the time, but looking at it again, it seems that a weirdly quiet crowd and the unexpected Scott Armstrong fast count were responsible for that feeling rather than the action itself lacking in any way.

They started off with a fairly traditional modern day WWE main event flavour, with collar and elbow tie ups, chain wrestling, and a feeling out process that both men eventually abandoned for more impactful strikes; Bryan used the knees, Orton his hands and forearms, his size and strength advantage telling early as he grounded his challenger and used that Ronnie Garvin stomp that's such a key signature when he goes heel. However, Bryan's speed and manoeuvrability meant that he was never out of things for long, and his passion was a key weapon in keeping the champion at bay, and when he picked up the pace and went on a roll, it was a thrilling sight to behold. Another key to the bout was the excellent counter wrestling- something which no-one in the modern game does as well as Orton on song- with both men finding ways to combat their opponent's key offensive moves. It was also a contest with an excellent ebb and flow that worked its way up to full pace without ever feeling overly methodical, which is the right balance for me.

Now, the finish...after careful consideration, I have decided that I really like it. The fact that Bryan appeared to win 100% clean with the busaiku knee, but the referee fast counted, causing the title to go into abeyance, was a key illustrator of the dystopian regime The Authority were going to be. Goatface WOULD have pinned Randy for a legitimate three count, but because Armstrong had been paid off to do something to stop him winning, the title went into abeyance. It seemed weird and without warning at the time, but in hindsight made perfect sense, and was a tad more creative than a Shield run in or something similar. Worth another look, this one.

FLYBY! Rating: ***¾


4) Rey Mysterio defeated Dolph Ziggler (With Maria) in 14:20 to retain the Intercontinental Championship at NOC 2009

Rey Mysterio had a golden year in 2009, putting on midcard classics from the beginning of the year right until the end. He was on terrific form against a variety of opponents, and in the summer in question, transitioned effortlessly from a veteran vs. veteran programme against Chris Jericho to a wise head against cocky newcomer feud against Dolph Ziggler. Despite backstage reports of Rey being reluctant to work with Ziggles, that isn't something you could tell at all from their interactions on television or pay-per-view.

Psychology is an aspect of the business that Mysterio has sometimes been criticised for by passing with his US/Lucha hybrid style, but here, we saw just how well he and a talented opponent could employ their cerebral stylings, with both men circling warily and going for quick pins whenever possible. I love the dynamic the Biggest Little Man has always had with opponents just that bit larger than him who would usually work a cruiser style, but have to change their game to a more power based offense because of the speed and manoeuvrability of Rey. Ziggler constantly hit incredible power counters at an incredible speed and with great crispness- the guy has some reflexes, that is for sure- and also tried to tempt his Lucha opponent into going into mat wrestling territory, where Dolph knew in kayfabe that he had the advantage. As is the case with all memorable midcard title bouts, they built to the big spots, with the Show Off getting a couple of heart stopping near falls, particularly the top rope gut buster which looked brutal.

The finish was well constructed, with a momentary lapse of concentration allowing Rey to hit the 619 and springboard splash for the retention. This first match-up between the two has been rather overshadowed historically by the Summerslam curtain jerker that followed it, but this contest was almost as good. Definitely recommended viewing.

FLYBY! Rating: ***¾


3) Randy Orton defeated Sheamus, Wade Barrett, John Cena, Edge and Chris Jericho in 21:28 to win the WWE Championship at NOC 2010

In the other entries I praised story above all else, but here we have one of those multi-man matches which has little going for it in the build but turns out to be exciting and action packed enough to overcome that handicap. Orton and Sheamus had been feuding over the gold while Cena, Edge and Jericho battled Barrett's Nexus, but the two plotlines were brought together in a six pack challenge elimination match that saw Barrett create a remarkable record of main eventing at his two first ever pay-per-views. However, it was Randall Keith Orton who was the obvious crowd favourite here, as The Viper had gotten over huge as a heel to the point where he became a badass face simply by maintaining that character after the break up of Legacy. This was the brief golden age of babyface Orton!

The shock of having Y2J eliminated so quickly was a great way to start things off; Chris was off on hiatus soon after this show, so it made sense for him to be Randy's first victim. I love how they played on the kayfabe shock of a 9 time Intercontinental Champion and 6 time WWE/World Champion being sent to the back after a mere 1:25, with everyone stopping completely while a shellshocked Jericho slowly left the ringside area. Also fascinating was Barrett's sins coming back to haunt him as he was handed a four on one beat down and then failed to convince fellow heels Edge and Sheamus to work with him against Orton and Cena. Less edifying was WWE's blatant and constant attempts to manufacture stare downs between The Viper and The Franchise Player...those two will never have a Hogan/Warrior moment, Vince. Stop trying to make one! Thankfully Edge saved us from the brief duel between the two top faces.

A brief alliance between Sheamus and Edge saw them dominate for a while, picking their spots and taking advantage of their fallen foes whenever possible. Inevitably, they eventually betrayed each other, as villains are apt to, and after a thrilling sequence of finishers between Edge, Orton and Cena, the Rated R superstar had his shoulders pinned to the mat by John Boy for the elimination at the 15 minute mark. We then saw Wade get some shine as he ambushed The Franchise Player and beat him down with some interesting offense, also managing to slide out of the AA on more than one occasion. By the time Wade was on the defensive, The Nexus appeared, and the distraction led Cena straight into Wasteland and elimination. It looked grim in kayfabe for Orton as Nexus surrounded the ring, but a vengeful Cena took half of them out with chair shots in revenge for their transgressions, and the others walked into RKOs in an adrenaline filled sequence that ended with Barrett's elimination. That left Sheamus, who was also the victim of an on fire Randy Orton, with the crowd rapturously counting the three.

This bout was a great example of how to book an elimination style match up, with a shock, newer talents getting to shine, a current storyline brought into the occasion with the Nexus run in and an ending which crowned the hottest babyface of the moment in dominant and quite thrilling fashion. It did suffer a little from cluster-you-know-what syndrome at certain points, but the thrills and spills more than made up for that.

FLYBY! Rating: ***¾


2) Triple H defeated CM Punk in 24:10 at NOC 2011

I think it's fair to say that most have forgotten just how good a match this is because of a) the extremely controversial, dare I say internet encompassing distaste for the end of Summerslam 2011 and the TVs that followed it, and b) the outcome of the match, which had Triple H win despite there being no real need or reason for him to do so. Now, I am not going to get into the "buried" argument, because it's kind of old and kind of only ever leads to hysterical reactions from both sides of the fence, but the key thing to remember here is that The Game and The Best In The World had a match on pay-per-view and delivered very well, as you might hope for from two talented gentlemen of their ilk.

The bout started off as a kind of Attitude Era tribute, with the No DQ stip encouraging Punk to throw Trips off the apron while he was in the middle of his signature posedown. The Straight Edge Superstar gave his veteran opponent no room to breathe and set about him in an entertaining ringside fight with plenty of weapons and hard hitting moments. However, the Cerebral Assassin finally managed to live up to his moniker by surviving the initial rush and then punishing a Punk mistake with a brutal assault on the upstart's knee. Classic Triple H really, and, of course, very sound psychology too. However, the quickness of the younger man brought him back into things with a roundhouse kick stopping The Game in his tracks when he intended to use the TV monitor on him, and the Voice of the Voiceless then ascended the turnbuckle to drop an absurdly brilliant elbow from the top to the outside through the Spanish announce desk. Great hang time and a signifier of Punk taking any risk he can to get the job done.

As I said previously, this one has the Attitude Era all over it, and the run in of R Truth, The Miz and Kevin Nash is another example of this, with the C.O.O having made enemies in the run up to the pay-per-view and with the lawless Awesome Truth looking to take down Punk too for his lippy manner. Basically, they're proving a point, and although it does make the finish a bit of a cluster-you-know what, it's very much an exciting climax and also, whatever you might think, protects Punk as he takes multiple finishers from them and Nash before finally expiring to Hunter. Basically a really good match between main eventers new and old. Needs re-evaluating by the fanbase, for me.

FLYBY! Rating: ****


1) Randy Orton defeated Dolph Ziggler (with Vickie Guerrero) in 18:24 at NOC 2012

Now as I recall, this was one of those midcard feuds that had no particular story to it, but in this case, that didn't matter, as the very idea of the pairing in the ring made the mouth water. They'd had several excellent TV matches the winter before and at the time, Ziggler's stock was on the rise while Orton had plateaued following the relative creative failure of his babyface run and had also violated the Wellness Policy for a second time for good measure. This meant that he was stuck solidly in this kind of "good hand in the midcard" role, and it arguably led to some of the best quality in ring work of his career. It's a funny thing with The Viper that his best ring work and best character work almost always occur separately to each other. Anyway, I had forgotten just how good a match this was until I saw it again. As soon as I did, it was obvious to me that this is the best contest to occur under the Night of Champions banner to date. It's just a shining example of how to put on a show stealing barn burner and should be applauded as such.

Key to the quality of the bout is the bumping and selling of both men, who go all out to make it look and feel impactful and gruelling; it's the kind of thing you saw a lot in Kurt Angle matches and I can think of no higher praise than that. Ziggler in particular at this time was so motivated and hits the floor like Curt Hennig shot out of a cannon. The crispness of the wrestling, the way the moves flowed seamlessly together, the chemistry of the two men facing each other, it really was very easy on the eye indeed. The pace they worked at was gruelling, the counters were out of this world, and the near falls convincing. You really can't ask for much more from a bout that was actually only meant to be supporting the main event...but even as a massive CM Punk fan I can tell you that Ziggler vs. Orton was easily a half star better in hindsight than Punk vs. Cena. What The Show off and The Apex Predator actually confirm for me here is my long held belief that around 19 minutes is the optimum time for an excellent wrestling match between two talented guys. The preponderance of bloated half hour main events is something that has bothered me a whole lot through the late 2000s and into this decade, and why this match beat out all the Night of Champions headline bouts thus far to take top spot in my countdown.

One thing we should also note is the fact that the audience on the night were off the charts loud for the match, with Ziggler super over and a segment where he and Orton brawled got absolutely huge "boo!" "yay!" duelling chants and put over The Show Off as someone that could actually bring toughness as well as slick grappling. How about that finish, too? Draping DDT on the outside, a Ziggler foot on the ropes denying The Viper a win, The Show Off slapping on a sleeper but getting shrugged off and tossed in the air for a unique and thoroughly awesome RKO. What a fantastic advert for just letting two guys go out there and tear the house down and a worthy number one all ends up.

FLYBY! Rating: ****¼

----

So, now it's over to you. What, in your opinion, are the top 10 matches in Night of Champions history? What did you think of my picks? According to my list, Randy Orton is the clear MVP of this pay-per-view over the years- do you agree with that? Any and all talking points welcomed in the comments section below!

If you so desire, you can also follow me on Twitter:





And until next time, this is Maverick, requesting flyby!