---



REQUESTING FLYBY: The Most Stacked and Most Fascinating Royal Rumble Match In Years (Power Rankings and Crazed Theories)


By Maverick
Jan 13, 2015 - 5:06:13 PM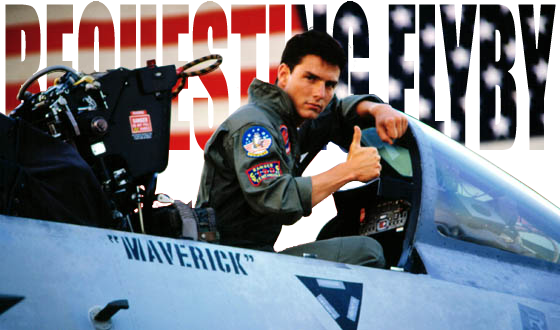 The Most Stacked and Most Fascinating Royal Rumble Match In Years (Power Rankings and Crazed Theories)




Greetings dear readers, and welcome to the most wonderful time of the year...yes, Christmas and New Year may have come and gone, but all wrestling fans know that January is where it's at. Forget the empty pockets, never ending sales and cold weather. It's RUMBLE MONTH. Long time readers will know that the Royal Rumble is my favourite pay-per-view by some distance, and one that I have a storied history with in my personal fandom. Watching the 1990 edition at a friend's house on taped VHS began a lifelong love for wrestling. When it looked as if my interest was waning, my favourite wrestler of the time, Shawn Michaels, won two years straight. The Attitude Era versions were amongst the first shows I was able to watch live, and the advent of my career as a teacher during the Ruthless Aggression period meant that an ability to dodge internet spoilers became vital to me...until CM Punk was booked to face The Rock on the 2013 card, at which point I decided that I would stay up, work be damned and pay the price in tiredness the next day from then on (damn those 4am PPV finishes)! Indeed, you might say that my column writing in the CF first kicked into high gear in January 2013 when I wrote an opinion piece on the match's importance and efficacy being eroded in order to qualify for LOP NXT 2 and landed The Doc as my "Pro". To say that I get pumped for the reverse battle royal is an understatement, even in more humdrum years, and this year...this year promises to be special.

Although the narrative since The Shield split has been fans complaining that it is "obvious" that Roman Reigns will win, I think quite the opposite. To me, it seems like an incredibly combustible and unpredictable match, with three weeks still to go and a whole lot of The Authority trying to screw people, as well as some genuine babyface contenders to win the whole damned thing. Meanwhile, there may well be scope for some Reality Era style working of the crowd after the Batista episode last year. Could it be possible that WWE want to stoke some controversy? We will see, but what we certainly have is an absolutely STACKED field, one of the deepest since the 2001/2002 double header, and breaking down the chances of each entrant and what they might mean for Wrestlemania season is a fascinating thing to do, so that's just what I propose to do for the rest of this piece.


The Favourites

I suppose we can't avoid discussing Roman Reigns, who has been pegged as a likely winner by all and sundry since the last Wrestlemania. Back in June, when The Shield defeated Evolution 3-0 in a No Holds Barred Elimination Match, such a proposition was not something most would have argued with. Reigns was riding the wave of popularity generated by his part in the badass Hounds of Justice, his eye catching signature manouevres, and smouldering look. I don't think many could have anticipated just how badly WWE would handle his solo character, to the extent that the injury may well have been a blessing. When he first came back at TLC, it seemed they had learned their lesson- keep the promos minimal, have him perform physically, season him up as a solo performer up against a veteran like The Big Show. Sadly, over the past week or so a pair of awful promos have entirely torpedoed that thought. On the plus side, he and Ambrose taking on The Authority on Smackdown may well have signalled a more interesting future for Reigns. The million dollar question is this; will he win? And should he? To me, he is nowhere near ready to be passed any kind of "torch". The fans aren't ready for him, the man himself doesn't yet have the chops to pull off a twenty minute plus Wrestlemania main event, and the chances of it all going wrong are all too real. There is, of course, the compelling possibility of Roman winning the Rumble, beating Lesnar and then getting cashed in on by Seth Rollins, which may be worth the price of an underwhelming match between The Beast and The Roman Empire, but I feel that waiting a while longer for the rocket pack push for Reigns would be good business.

Obviously, as of two weeks ago, the other favourite is Daniel Bryan. When his speech on Raw was promoted in advance it could only have meant two things: he would be retiring, or he would be competing in the Rumble. Thankfully, it was the latter, and now the man who everybody was desperate to see win it last year may well be poised to do it this year. Remember also that he technically never lost the title, so having him pursue it and ride the high of his return to action seems to make an awful lot of sense. As the weeks tick by, the momentum of the Yes Movement is only going to increase, to the extent that WWE may have no choice but to book the redemption story, complete with an Eddie Guerrero style victory over Brock Lesnar, but on the grandest stage of them all as opposed to No Way Out. To be honest, if the Beast Incarnate really is thinking of leaving pro wrestling again, and this is potentially our last chance to see the dream match of him vs. Bryan, then they just have to book it. Vince McMahon may not think like we do most of the time, but that match is box office, far more so than Lesnar/Reigns would be. If you want Rollins cashing in to recreate some Summerslam '13 heat, then so much the better. A feud between The Architect and the American Dragon would be something to behold in the early summer months, that is for sure.

Speaking of Seth Rollins, before he was unexpectedly added to the title match, I had him down as a dark horse for the Rumble. The idea of the briefcase holder stacking up title shots has always been a great one as far as I'm concerned (I mooted it for Dolph Ziggler too, a couple of years back). If Rollins does not win the title against Lesnar and Cena, don't be surprised if Triple H finds space in the Rumble for his boy. And if he enters, expect him to come very close…

In Contention

As far as the second tier of potential winners goes, we have to start with the man who had as strong an end to 2014 as anyone, The Show Off, Dolph Ziggler. He is riding one heck of a wave right now, and his kayfabe firing only increases the sympathy he will elicit from audiences. In fact, Ziggler's run right now reminds me of Jeff Hardy when he got hot as Intercontinental Champion through 2007, but unlike Hardy, Dolph is not likely to be failing any Wellness tests, though he does, as ever, need to keep a check on his lip. If Ziggler did win the Rumble, I think the crowd would go wild, and it would be unbelievably refreshing, but I don't believe WWE are ready to go there just yet. I think they will though, if The Show Off keeps delivering the goods in the way he has been.

From a rising babyface to a rising heel, let's talk Bray Wyatt. The idea of seeing The Eater of Worlds inside the confines of a Rumble is a compelling one. The explosive style and extensive psychological nous of the third generation superstar is ideally suited to the reverse battle royal, and I just know that he'll do something memorable in there, not to mention the fact that he'll be spider walking like there's no tomorrow. I think he's a cert to win at some stage in his career, but if the rumours are true and he's about to be facing The Undertaker at Wrestlemania, it's unlikely that he'll win. However, in the spirit of keeping him strong for the Deadman, I daresay he'll be in there a good while before he finally gets tossed.

Next we have the man Wyatt has been feuding with Dean Ambrose. Discussion of his win/loss record misses the point that the man is still over like rover with live crowds. Smackdown featured piped in crowd noise all night, except for one moment- when the Lunatic Fringe's music hit and he came barreling out to back up his old Shield brother Roman Reigns- and at that point, the massive pop was evidence that it will not be hard to rebuild Dean Ambrose. He would be an ideal wrestler to come in at number one or two- perhaps as punishment for backing up Reigns against Rollins and Show- and have a memorable run before The Authority get the best of him. Maybe that Shield triple threat is closer than we realise.

One of 2014's massive success stories was the Bulgarian Brute Rusev who overcame the concerns of some fans that he was just another hoss to go on a run of good matches against a variety of midcard opponents. The Russian sympathiser and his mouthpiece Lana have been built incredibly effectively, and before everybody suggests I've run mad in suggesting that he is in contention, let's not forget that Yokozuna won the Rumble on his first try after only a few months with the company! Again though, Rusev has a longer road to travel yet, I feel, but look for him to build on his impressive debut Rumble of 2014 and look damned good in there.

Back in the days following Hell in a Cell, I felt sure that the relocked and reloaded Randy Orton, rocking an awesome new unstable tweener vibe, would come back from his movie making/storyline kerb stomp injury to blow us all away in the new year, but at the time of writing, he is yet to make his re-appearance on TV, due to a couple of awkward injuries sustained at a house show. The Viper has unfinished business with Seth Rollins and Kane, and if he doesn't appear on TV between now and the 25th, I will be surprised. At one time, I was wild on the idea of an Orton vs. Lesnar match, and although I've cooled on it since, it would still be a fascinating match up between two of the fabled class of OVW 2002.

Bubbling Under

There's a range of names from the midcard scrabbling to make their names in this year's Rumble and it should be interesting to see who comes out of the most entertaining gimmick match on the calendar with an enhanced reputation. New Intercontinental Champion Bad News Barrett seems set for a big evening, though I imagine Dolph Ziggler will get his revenge on him by eliminating the Englishman. Former Wyatt Family members Luke Harper and Erick Rowan are likely to be prominently involved; my bet is they take each other out. Many think that Cesaro is out of favour right now, but this is just the sort of environment where his ridiculous strength is likely to have him make an impact. The Miz and Damien Mizdow are due a break up angle and it could well happen here at the Rumble, and I guess there's always the off chance that Goldust and Cody Rhodes finally get to have their Wrestlemania match this year, though I doubt it somehow, given that the "actor" and "stunt double" are the hotter pair as of this moment. Sheamus has been on the shelf for a while now and was rumoured to be coming back as a heel (thank goodness), but I've also read that his return has been delayed. Lastly, Kane will reprise his henchman act from last year, this time joined by The Big Show, with both likely to suffer the wrath of the returning from being "fired" Ryback, who will no doubt get the chance to make the crowd his for a time.

Ham 'N' Eggers

Making up the numbers this year we are likely to have New Day members Kofi Kingston, Big E and Xavier Woods, with Kofi pulling off his usual creative escape from elimination before inevitably getting thrown out eventually. Tyson Kidd will be good for an early entry and some cool spots before he goes, and I imagine the likes of Darren Young, Titus O'Neill, Curtis Axel, Heath Slater and Adam Rose each get a brief run out too. I'm not sure if we'll get any surprise novelty nostalgia entrants this year; personally I hope not, because I feel that they distract from the kayfabe prestige of the event.

One thing is for sure, this year's Rumble promises to be an absolute classic! What do you think about this year's contest, dear readers? Please let me know in the comments below, or tweet me here:



And until next time, this is Maverick, requesting flyby!