---



REQUESTING FLYBY: Survivor Series 2014 Review


By Maverick
Nov 24, 2014 - 12:43:02 AM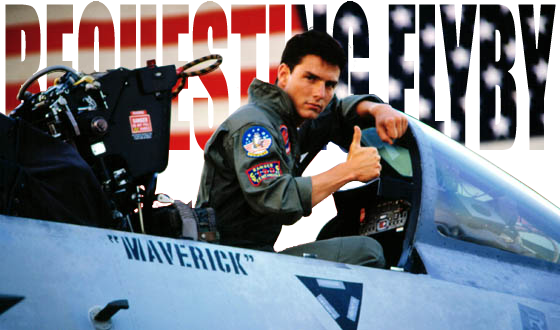 Survivor Series 2014 Review




Well folks, what is there to say and where do I start? Survivor Series 2014 is in the books, and I don't know if I have ever seen a pay-per-view with such dire lows contrasted with such unbelievable highs. Three of the worst wrestling matches you will ever see, plus a hot mess of a tag opener, on one side of the ledger, but on the other, an excellent scrap between Bray Wyatt and Dean Ambrose and an exceptionally booked traditional elimination main event. So, let's get to discussing the thing in detail...

The night was given a sense of importance with the opening promo segment where Vince came out to start proceedings and remind us of the stipulation for the main event. He brought out The Authority, who both sucked up to Vinny Mac, who no sold it and called out Cena. A confident Franchise Player asked Steph and Trips if they would go quietly when they lost, which Trips responded to by asking Cena if he'd feel good about being responsible for four men being fired. Steph smugly stated that even if they wouldn't be at Raw running things, they'd still be running the show from Global HQ but Vince hilariously contradicted her. He told them, much to their chagrin, that it was arranged in the contract that only one man could bring them back to power; John Cena who told them they'd have no chance in hell. Decent start to the night, treating the main event with the kayfabe aura it deserved.


The Miz and Damien Mizdow defeated Gold and Stardust, The Usos, and Los Matadores in 15:25 to win the WWE Tag Team Championship

I really am never keen on tag matches where there are multiple teams if they aren't have either an elimination or tornado stip. This opener proved my point by basically being a disjointed mess from start to finish. I find all four of these teams very stale, which is alarming given that Miz and Mizdow haven't even been together that long. But it feels like quite long enough. There was nice work from Los Matadores to begin things, and the brothers Colon showed good teamwork and fluidity. I was taken out of the action by Mizdow imitating Miz though. That is just really annoying now. I can't understand why so many find it entertaining. I got it when Sandow was just being a stooge during the Ziggler programme, but all this imitation stuff is just awful. The story of the match was built around the Awesome One being reluctant to tag in his stunt double, which essentially took away from any kind of decent action in the match (not that there was that much of it). There were some decent sequences at times, since all eight guys can certainly work, but it was just so messy as a whole that I couldn't get on board with it. The ending, with Uso Samoan drops and superkicks for all was fun, as was the finish with the tower of doom superplex spot and splash with Mizdow ultimately blind tagging in to steal the pin, but it was easily the worst curtain jerker of the year.

FLYBY RATING:*¾


Adam Rose was shown backstage shilling Super Strikers, and then Slater Gator joined in as well to set up a "comedy" match for later on.


Team Fox defeated Team Paige in 14:23 (all of Team Fox survive)

Oh why oh why was this not on the pre-show? As a UK viewer with no Network, I didn't get to see Cesaro vs Swagger, which would have been much better to have on the actual show. Heck, I'd even have taken Fandango vs Gabriel over this nonsense. Paige was very much the star of the match, bringing a real sense of character and menace to proceedings with her stiffer than your average diva offense, but the booking saw her useless teammates eliminated one by one, at which point I wondered if Paige would go on a tear and take the whole face team out, but instead, that pointless waste of oxygen Naomi was booked to pin a far superior worker. The Divas division really is poor. AJ and Paige are wonderful, and Nikki has stepped up of late, but other than that...yeesh. The only bright spot in this debacle was Tyson Kidd's hilarious "coach" schtick. Maybe there's hope for him as a character after all! A truly dreadful waste of time.

FLYBY RATING: ½*


Bray Wyatt defeated Dean Ambrose by disqualification in 13:59

The video package before the match did a great job of making the feud going in seem more coherent than it actually was. After some jawing at each other, the two exchange frenzied rights and went hell for leather, exactly the right way to start a match between two crazies. They went to the outside early and used those environs very well, with Ambrose using some old Mick Foley spots to great effect and Bray using that sudden change of pace to hit high impact offense that Dean bumped like a madman for. A very aesthetically pleasing start to the bout. The spot where Ambrose went for a plancha over the top and got caught with an uppercut was awesome, as was Wyatt using the steps afterwards. I was pleased that they chose to work a stiff style, but also that they used excellent psychology, with the Lunatic Fringe's excellent tweaking of Bray's fingers to break a full nelson. Dean actually went to the mind games before Wyatt, kissing his opponent while hung up in the ropes before a running knee and a hung legdrop off the top. I also loved the way they repeated spots, such as Ambrose constantly going back to the top to be caught by uppercuts from Wyatt. The breathless sequence that saw a superplex attempt blocked, multiple mad headbutts, several excellent counters to each other's signatures and then finally the modified Rock Bottom from Bray was a treat to behold, and from there they really ramped things up. It really was awesome spot after awesome spot, with The Lunatic Fringe hitting an elbow as Wyatt was getting up! Not even Macho did that. A Wyatt clothesline had Ambrose go a full 360 which led to him also being planted him on the steps. Then things took an interesting turn as Dean kicking out led to Bray breaking down in tears. The cult leader won his "CM Punk Memorial Promo During A Match" trophy as he told Ambrose that they "could have ruled the world together". A stand off led to Ambrose whacking him with a chair for the DQ, before a Dirty Deeds on that same chair, an elbow through a table, a chair shot through another table, and a burial in chairs. Dean ended up on top of a ladder to pose triumphantly, setting up a TLC match in a month's time. Ideally, I would have loved these two to get more minutes, but they put together an interesting, story driven match in the time they had and whetted the appetite for more. Disqualifications have been used to further feuds since time immemorial, after all. Thoroughly enjoyable stuff.

FLYBY RATING: ***¾


Triple H gave a speech backstage to the assembled Team Authority and told them they had everything to gain. His wife added that everything has built to this moment then broke down in desperation, so Hunter stepped back in to say it was the greatest team ever assembled, but if they didn't win, their lives would be made unbearable by their replacements. WWE have done an excellent job of hyping big matches of late.


Adam Rose and The Bunny defeated Slater and The Gator in 2:36

This "bonus" match was over quickly and was all put together to further the Rose/Bunny tension. The Russell Brand-alike blind tagged the Bunny as he posed but then walked into a Slater superkick. Titus tagged in and hit multiple backbreakers to Rose before Slater came back in as the Bunny got into the action, and soon the Bunny had pinned Slater off a missile dropkick and a roll up. A horrible waste of time. That kind of crap has no place on a pay-per-view.

FLYBY RATING: DUD


Reigns was interviewed via satellite. Yawn.



Nikki Bella defeated AJ Lee in 0:35 to win the WWE Divas Championship

Screwy booking here, as a kiss from Brie standing on the apron distracted AJ. Mrs Brooks walked into a forearm and then got hit with the Rack Attack for Nikki to capture the title. It seems the Bellas are back on the same page, so what was the point of the last three months of storyline? Awful. Also, cue the "AJ is leaving" rumours kicking into high gear. I truly hope not.

FLYBY RATING: DUD


Team Cena defeated Team Authority in 43:07 (Dolph Ziggler sole survivor)

There was a definite big fight feel here which really helped the overall presentation, and Triple H motivating Henry as the bell rung led to him walking right into the KO Punch for the traditional early elimination trope, and the nice story development of Trips and Steph up on the apron looking concerned. The early stages saw Rollins take responsibility for getting his team back into it, and his development into the second coming of the Cerebral Assassin was surely cemented by his performance here. I loved the sneaky kerb stomp run in to Ryback after things had broken down into a brawl which allowed Rusev to superkick the Big Guy out of the match. It just put across The Architect's character so well. After Big Show had fought off Harper, Rollins and Kane, Ziggler was finally let into the match, and thus did one of the more impressive Survivor Series performances in history begin. I re-watched the 2012 edition of the Fall Classic last weekend, and Dolph's sole survivor performance up against Team Foley that year cemented his status as the one to watch from the future generation. After tonight, he's right back there, a hope I expressed on The Right Side Of The Pond this past Friday. It was a typically sympathetic extended face in peril sequence from the Show Off in the middle of the match that first indicated a special performance was in the offing, as a fast start from him was soon cut off by The Authority team and he ended up pounded in the corner as the heels tagged efficiently in and out. Throughout that passage of play, Zigs was able to create some wonderful hope spots, before getting himself cut off, a skill that few modern babyfaces possess in the way that he does. A DDT to Rusev sent the place wild, and Harper breaking the cover led to an excellent chaos sequence where everyone hit their finisher, until finally it came down to Rusev and Dolph again, and a fameasser counter into a powerbomb had me convinced that they were about to feed him to the Russian sympathiser. Instead, Rusev's attempted dive from one announce table to the other ended with him crashing through the Spanish desk, and the Show Off making it back to the ring just before the ten count while the Bulgarian was still being dragged by Mercury and Noble towards the apron. Very cleverly done. Rusev still hasn't been pinned, preserving his aura, and Ziggler's survival instincts were put over.

Ziggles finally made the hot tag to Cena who came in with the five moves of doom tp Kane but suffered another Rollins kerb stomp run in, clearing the decks for Rowan and Harper to face off in impressive fashion before Seth once again showed his cunning to distract the childlike Rowan for the discus clothesline of Harper, eliminating him and levelling things up. However, as Cena stepped in, feeling triumphant, Show abruptly knocked out Cena in a swerve which you could probably see coming if you've watched the World's Largest Athlete down the years! In this instance though, the shaking of Trips' hand made sense given the kind of kayfabe fears he would have over his house and providing for his family, and son. The second magnificent Ziggler passage then resulted, as he had been selling his previous exertions outside the ring, and was assaulted by Kane, who threw him back into the squared circle for Rollins taunt him with "tag your partners!". I loved that piece of character work from The Architect. Ziggler showed his big game moxie by going toe to toe with Kane and eliminating him with the superkick and Zig Zag before a stunning passage with Luke Harper where he survived powerbombs and big boots to finally roll up Harper. Thrilling stuff.

The psychology of the two most adept workers being left one on one was fantastic to witness, and Rollins went for the fast start by trying to punish his opponent on the outside, but his hubris almost cost him as Zigs almost pulled out the win, first with a roll up and then a DDT. Helmsley showed his acting skills as he was visibly losing it at ringside as he watched his power endangered. The hold and counter hold between Rollins and Ziggler was stunning, with a personal favourite being where Seth missed the super kerb stomp and got caught in a fameasser for a near fall. When the stooges ran in, Dolph heroically cleared them out and hit the Zig Zag on Seth. of course, it wasn't about to finish there and Trips mugged the ref, which sent the stooges after Dolph again, only for Ziggles to dispose of them yet again, leading to yet another breathless sequence where Rollins blocked superkick and hit the corner powerbomb but missed the kerb stomp, allowing Ziggler to hit Zig Zag yet again. Hunter became physically involved in his desperation, cold cocking another ref and then beating down Ziggler himself before hitting the Pedigree. Then came the twist everyone was waiting for, as corrupt ref Scott Armstrong came out, but then, for the second PPV in a row, the place went dark at the conclusion of a main event, some familiar music hit, and it was STING! I was never a WCW fan at all, but goodness me, it was an epic moment to see him touchdown in the 'E. After destroying Armstrong, an extended staredown with The Game led to an attack from the heel, but the Stinger avoided the attempt and nailed the Scorpion Death Drop, before putting Dolph on Rollins for the 1-2-3. As the wreckage cleared and Dolph basked in his moment of glory, Cena met him on the ramp to embrace him. Ziggler should be a made man after that, and I couldn't be more thrilled. The overall presentation of the match was only helped by Steph and Trips waking from their slumber to find their empire in tatters.

A fantastic main event, all in all, that was booked very cleverly indeed. I don't think it was quite on the level of 2001 or 2003, but it was pretty damned close. Perhaps rewatches in subsequent days will shed light on that issue, but for now, I would say that the amazing second half of it is kind of countered by the relatively everyday first half. That epic ending will be remembered forever, which is the important thing. Well played Dolph, well played Seth, well played Trips and well played Sting. I'm still buzzing!

FLYBY RATING: ****¼


Well, that's all from me for now. Survivor Series might have only had two matches worth watching, but those two matches were quite something. I find it almost impossible to rate as a whole show because of that, but we'll go OVERALL FLYBY RATING: **½ for now as really, a whole three hours should be entertaining, not just an hour and a half.

Let me know what you thought of the show below in the comments, or tweet me here:



And until then, this is Maverick, requesting flyby!