---



REQUESTING FLYBY: Superstar Shakeup Leads A Strong First Fortnight Of The WWE New Year


By Maverick
Apr 13, 2017 - 7:13:29 AM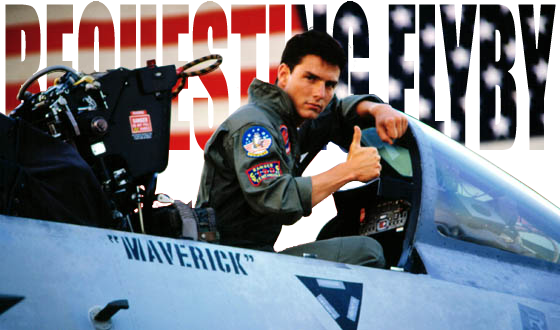 Superstar Shakeup Leads A Strong First Fortnight Of The WWE New Year




We all know that New Year, in Western civilisation at least, begins on January 1st, but in the land of WWE, the New Year begins the night after Wrestlemania. As we have come to expect by now, debuts and developmental call ups pepped up the product in the post Show of Shows editions of Raw and Smackdown, with Tye Dillinger and Shinsuke Nakamura being the marquee additions for Team Blue and with Team Red gaining the best tag team in the business in The Revival, as well as returning tag team greats The Hardy Boys. This year, however, there was further intrigue added through the agency of the Superstar Shake Up. With the first anniversary of the neo-brand split still several months away, some did not expect movement between the shows this quickly, and back in the day, the WWE Draft Lottery typically took place some time after Backlash or Judgment Day, but by pulling the trigger on some movement now, I'm guessing WWE are hoping that it will sustain interest in the product now that the biggest night of the year has come and gone.

Let's start with the semantics of the branding here; a clear line was drawn beneath the old brand split, which used a kayfabe draft which riffed on both military and real life US sporting drafts. Theoretically, any superstar was eligible to be drafted to the other side, with the most famous example being John Cena's arrival on Raw in 2005, which confirmed his place as the top guy of the era ahead of Batista, who went to Smackdown. Back then, with the Blue Brand still being a taped show, a clear hierarchy between the shows existed, at least in the minds of the higher ups, but long before Smackdown came to be officially called the Land of Opportunity, it offered that dimension, with people like CM Punk and Jeff Hardy carving out a niche for themselves over there. This Superstar Shake Up was sold to us slightly differently; it was implied that it would be more like NFL or NBA free agency, or a transfer window in the Premier League, with both GMs free to trade and make offers to certain superstars on the other brand. It was further implied that there would not be that many moves. All of that was blown away within the first hour of Monday Night Raw, with some huge names moving over to the Red Brand, and a whole host more announced via dot com. In fact, it was exactly like the draft used to be, but without the exposition provided by a draft. This is my only real criticism of this week's weekly TVs; there was no explanation for why anyone was moving, just their music hitting and them coming out. I wanted to see D Bry and Kurt on the phone haggling! "I'll give you Dean Ambrose and The Miz for Charlotte and Kevin Owens" would that have been so hard to do? I like there to be at least some logic in my wrestling, and that small detail there kind of bothered me.

Nevertheless, I am writing a positive column here, because I thought both shows had very strong weeks. As I have declared before, I have no preference between the two brands, which are produced by the same people and have comparable amounts of talent, so all of the bitching and moaning I saw on Tuesday morning about Raw "hosing" Smackdown for talent struck me as downright bizarre, but that's wrestling fans for you I suppose, jerk knees now and think about it later. Dean Ambrose makes great sense on Raw in that it once again opens up the avenue to do some interesting things with his former Shield brethren, whether that be allying with one of them or feuding with one of them. I'd hold off on the big reunion for now, and have that be a huge shock down the line. One of these days, they'll be standing in the ring and one of them will reach out a fist to the other two, and then all three hands will come in, and the roof will come off the place. But I feel that deserves to be at a huge event, as it was for tease when the three performed the triple powerbomb on AJ Styles at Survivor Series, and that it should not be used as a quick fix. As for The Miz, although he had arguably made Smackdown his own, in a similar way to Edge did in the past, his style no doubt fits the glitzy "entertainment" brand of Raw. I'd love to see him tear strips off Reigns in the way he did with Cena, and I'm sure he will continue to grow into the main event as organically as he has been already.

Meanwhile, the Alexa for Charlotte swap makes sense as it takes Charlotte away from Sasha and Bayley, who she's wrestled to death, and puts her with Becky, and I'm sure those two can tear some Blue Brand houses down throughout the summer. Just get that belt off jabroni Naomi. Horrifying that she is champion, it really is. Equally interesting is Owens to Smackdown, with his opening gambit of "the New Kevin Owens Show" setting him up to compete with a newly tweener Styles and Corbin, who feel that Smackdown belongs to them, and his old rival Sami Zayn. I loved the triple threat match that closed Smackdown, as well as the midcard champion vs midcard champion match that main evented Raw. Strong in ring action has been a calling card of recent television, and if they can keep up that quality, and avoid awful, awkward talking segments like the Owens/Styles/Zayn/Corbin cluster-you-know-what, we'll be set for a strong run to Summerslam. Already, there are interesting angles in place. Nakamura is seemingly getting Ziggler for his debut main roster programme, and goodness knows I'll happily pay to see that match on a pay-per-view. Owens and Jericho's US Title match winner will get AJ Styles, and assuming that it is KO who wins that, and I see no reason to think that he won't, we have a blockbuster of a midcard title programme. Strowman's dismantling of Reigns seems to be setting up for a number one contender's match for the Universal Championship currently owned by Brock Lesnar, which we assume will happen at Summerslam, and I'd happily watch either man take on the Beast. Rollins vs Joe seems to be coming to us a few months later than originally planned, and I know we can all get on board with that from an in ring perspective. Plus the fact that Sasha Banks continues to tease a turn on Bayley which could reignite the pyrotechnics from NXT.

All in all, I think the Shake Up has achieved its goal of freshening up the two shows and creating potential for new rivalries, and when you add in the new talent from developmental, you have a WWE product brimming with potential. I also appreciated that they ran angles with Shane and Kurt to explain why AJ and Seth were staying put. I loved that line of Kurt's about Seth being the one legged man who won an ass kicking contest, and the handshake with Styles and Shane went down a storm with the live crowd last week. While the roster moves of the likes of Apollo Crews, Sin Cara, Kallisto, Jinder Mahal and so on will likely do nothing for them, with that basically being jobbers being shuffled around, an under the radar move which could do wonders is that of Rusev. The Bulgarian Brute has been stuck in a holding pattern since dropping the US Title to Reigns at Hell In A Cell, but has the pedigree, mic talent and in ring ability to really shine on Tuesday nights. I truly believe that Rusev should be a main event player in the new future, and perhaps a babyface turn might be the way to facilitate that. With Lana being the sex bomb she is, it would be easy enough to make them a sympathetic couple.

Finally, to all of those complaining about one show or the other getting the rough end of the stick, I'd plead with you to let the thing play out, and to avoid the conspiracy theories, which are so deeply silly I can't even begin to describe how ridiculous they are. Again, I remind you- the same company writes both shows. Enjoy the good from both, critique the bad from both, and stop caping for one show or the other. It's an artificial distinction!

This is Maverick, requesting flyby!