---



REQUESTING FLYBY: Stop Knee Jerk Reacting To World Title Reigns!


By Maverick
Dec 22, 2016 - 3:51:49 PM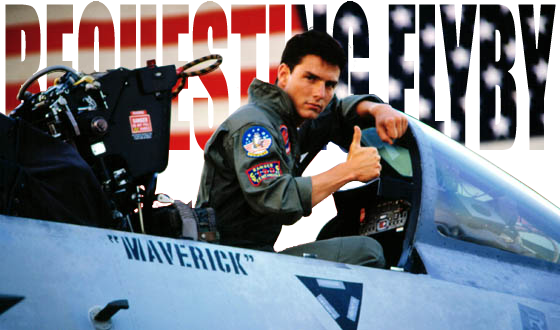 Stop Knee Jerk Reacting To World Title Reigns!




If there's one thing that bores me to death, it's people complaining about world title runs when they're barely formed. It seems that nowadays, no wrestler can win a world title for the first time without everyone coming out and complaining about it. This has been a trend with wrestling fans from the dawn of the internet, but it seems as if it's even more of a problem of late. The truth is that assessing a wrestler's run with a belt is a hugely complicated thing to do, and it requires a good deal of historical perspective to do so properly. Factors here may include what the company intended to achieve, how the performer wrestled during that time, how the rest of the main event scene benefited from the person holding the title, how well the title holder drew, and how entertaining promos and segments happened to be. Some of these things are hard to judge in the moment, so perhaps we just...shouldn't?

Take Kevin Owens and the Universal Title. It's fairly obvious that this was a situation dictated by an injury to Finn Balor in the Summerslam match with Rollins. The fact that a story was created at short notice is one mitigating factor we have to apply to Owens' title run, from the very beginning. The story they went with had Triple H costing Seth Rollins the title in a fatal four way elimination match, a swerve which facilitated a Seth face turn and hinted at a future Wrestlemania main event match between the two. So WWE were trying to achieve more than simply putting the belt on Owens; they were setting in motion an entire plot line. Now, one can criticise the lack of progression of that angle, but not Owens' part in it. If we're talking about someone wrestling good matches and creating interesting television through character work, Owens has done just that. For some reason, people seem to be down on him winning through interference and retaining via DQ, but newsflash, heels have ALWAYS done this. I don't think a three month stretch of dominant wins would have been very interesting. Funnily enough, when I was researching ATTITUDE! I came across a load of forum posts from 2000 and 2001 criticising Kurt Angle's first title reign for the very reason I see people criticise Owens today. Sixteen years on, those people look pretty foolish; not only was Angle's first run with the world title a heck of a lot of fun, it cemented him as a major player or the rest of his WWE career. I would most definitely argue that this run will do the same for Owens, particularly if it culminates in a classic with Chris Jericho, who has provided most of the interference.

Another run in 2016 which was criticised unfairly was Dean Ambrose's from the summer. While it is true that WWE pulled the trigger on him two months too late in terms of the point where he was at his most popular, if you look at the work he did with Rollins prior to the brand split, you'd have to be an idiot to say that it wasn't a good reign, particularly when you consider that he had two brilliant TV defences against Seth that everyone has chosen to forget about. When you then bring in The Shield triple threat (which I thought was criminally underrated), a very solid Summerslam effort with Ziggler which helped to revive The Show Off's career and the barnstormer with Styles where he dropped the belt, you have a very good resume as world champ. I think wrestling fans have developed an unfortunate habit of clamouring for their favourite to have the belt and then deciding that they're disappointed with the results as soon as it actually happens. I mean, the creative for Dean and Kevin wasn't necessarily the best, but realistically, what more could they have done as performers? If you're down on WWE Creative, I get it, but I wouldn't be taking that out on the wrestlers. AJ Styles is another case in point here; the James Ellsworth stuff is but a footnote in The Phenomenal One's work as a main event player with the company.

It's interesting that certain folkloric beliefs permeate the IWC groupthink on things like title runs, but these beliefs often run contrary to each other. For example, long title runs are often praised as being the ideal, and yet John Cena's year long run would be a pet hate of many, and CM Punk's version of the year long reign is seen by many as being a betrayal of the man due to how many events he did or didn't headline (a circular argument I still can't get my head round even today). On the other hand, hot potato has oft been criticised by the wrestling public at large, but Sasha Banks and Charlotte's lengthy game of pass-the-title has been lauded as the best thing going. As it happens, history does show that babyfaces are often best off with short reigns: Steve Austin had reigns of 90, 91, 55, 175 and 52 days (the 175 came after Wrestlemania X7, when he was a heel), while The Rock had runs of 44, 2, and 41 days as a heel, and then 21, 119 and 35 as a babyface. I don't think anyone is out there thinking that those two wrestlers were unsuccessful champions! The truth is that the era in which they wrestled made title changes an important part of the unpredictability of the product, just as the era of Hogan and Savage was built on the stability provided by lengthy runs with the belt. What I'm saying here is that you have to judge by the criteria of the time. Demolition being tag champs for a year plus in the 80s made sense...they were monsters no-one was equipped to defeat. New Day being champs for a year plus was a horrible idea, because it made the tag division stale, and made them stale in the process. The nearest equivalent to New Day was probably either The New Age Outlaws or Edge and Christian, and both those teams did plenty of handing belts back and forth to rivals, because it was the cunning ways they won those belts back which made them interesting. New Day are ten times more interesting to me now they've lost those straps, because their characters now need to react to the loss, just as DIY's emotional NXT title win gave meaning to their characters because to that point they had been defined as big match losers, and now they had finally "won the big one".

What we have to remember at all times as wrestling fans is that we should not react so violently in the moment to what is going on, because there's always a bigger picture at work. Kevin Owens will get his big moment against Jericho and "step out of" his partner's shadow, so to speak. AJ Styles has the Ellsworth monkey off his back. Things will usually work out, so don't be that guy who said Kurt Angle's first title reign made him look weak...history will make a fool of you.

This is Maverick, requesting flyby!