---



REQUESTING FLYBY: Simply Ravishing - A Tribute To Ravishing Rick Rude, My Childhood Favourite


By Maverick
Jan 9, 2017 - 2:42:46 PM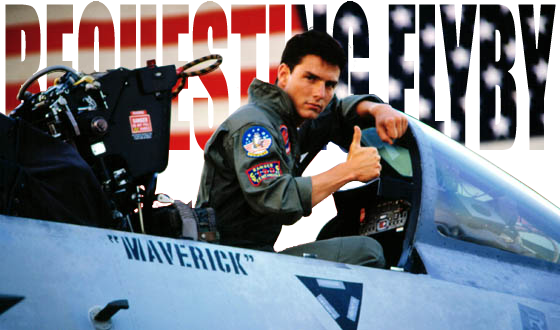 Simply Ravishing:
A Tribute To Ravishing Rick Rude, My Childhood Favourite



Truth be told, I've never been that bothered by the Hall of Fame as a concept. Certainly, I have never stayed up to watch it, and other than the odd highlights package, I tend to avoid it altogether. I'm guessing it's the Brit in me. We don't have halls of fame for our shoot sports over here, so all the debates about who does or doesn't have a case for induction always strike me as strange. I happen to be a big NFL fan, along with an increasingly large number of my compatriots, and I caught that awful Skip Bayless programme Undisputed the other day when they were debating (or rather, hot taking over) whether Terrell Owens should make it into the Pro Football Hall of Fame. It made even a sport I love and know well feel somehow alien. And yet, with all that said, I always knew that there would be three inductions that I most certainly would care about. One is Owen Hart, and I'll spare you the trawl through the Hart family's large basket full of dirty laundry. Suffice to say it seems an unlikely prospect, at least for the present. The second, Jake The Snake Roberts, has now gone in. That leaves the first wrestler I ever called my favourite, Ravishing Rick Rude. When the rumour surfaced in the middle of last week that he might go in, I must admit I felt a tear well up in my eye. Rude caught my imagination as a 10 year old kid watching WWF for the first time, and in truth, he's never left it.

My first experience of Vince McMahon's kaleidoscopic world of worked wonder was probably very similar to that of a lot of British children my age (just turned 37, yikes); an older friend had a taped copy of Royal Rumble 1990 which he stuck in the VCR, and we sat there in awe as the characters and storylines wove their spell on us. Those of you who have watched 1990's Rumble on the Network lately might recall that Vince McMahon narrates a highlights package at the start where each of the thirty men are shown hitting their finisher. It remains a fantastically fun bit of editing to this day, and it was then that I first saw Ravishing Rick Rude. I'm not sure what it was that made me gravitate towards him (I also liked Ted DiBiase, Jake Roberts and Rick Martel, what a smarky little bastard). Maybe it was the Rude Awakening, a finisher that remains one of the coolest in the canon. Perhaps it was the epic mullet and tache combination? The technicolour tights? I don't know. But when he entered at number 28, I sat on the edge of the chair as he stomped on Hogan, formed alliances with Barbarian and Mr Perfect, eliminated Hercules, and remonstrated with Perfect when a miscommunication resulted in his elimination.

Suffice to say, I was addicted to WWF from the first time I watched it. That lazy day watching Royal Rumble 1990 took place in August of that year, and so I managed to get hold of a taped VHS of Summerslam 90 not long after, an event Rude main evented for the WWF Title against The Ultimate Warrior in an excellent steel cage match. Of course, what I didn't know was that this was to be Rude's last pay-per-view match as an in-ring performer in WWF, as he departed in October that year, allegedly over money. Fortunately for me, WWF's PPV back catalogue was by now widely available in the UK through retailers such as Woolworths, and I gleefully gobbled up The Ravishing One's earlier WWF matches against Steamboat, JYD, Roberts, and Warrior. By the time he signed for WCW in 1991, that promotion was shown late at night on ITV, and I would stay up late on Saturdays until 3am hoping he would be on (from memory, it was some kind of jabroni show with some highlights of main eventers from the proper weekly TVs, so he rarely was. I did get introduced to Cactus Jack, though). Hearing that Rick had to retire prematurely because of a back injury in 1994 was a sad day, even though my new favourite was, by then, Shawn Michaels. You never forget your first though, do you?

When Mazza and I wrote the ATTITUDE series a couple of years ago, one of the coolest things about the earliest reviews we did was reliving seeing Rude return to WWF in a suit as Michaels' and Triple H's mysterious "insurance policy" (a nod to the fact that Rude had shoot claimed on his Lloyds of London insurance when he was forced to retire). A silent, menacing presence that contrasted excellently with the over the top sophomore humour of Shawn and Hunter, the potential of his role in DX was never fulfilled, as he quit WWF in the aftermath of his friend Bret Hart being screwed in Montreal. That's something else I admired about him, that kind of loyalty. Outside the ring, Rude was a devoted family man who, unlike many pro wrestlers of the time, is said never to have strayed from his wife Michelle. He was also a legitimate badass, known as one of the toughest men in the business. One anecdote tells of Randy Savage enlisting Rude and Dynamite Kid as bodyguards while the WWF were on tour in NWA territory, lest someone want to make a name for themselves by jumping the WWF Champion (as Savage was at the time).

Over the years, we have become grimly familiar with premature wrestling deaths, but when the rash of them really began at the end of the 90s it hit fans of my generation hard. Rick Rude's death from heart failure in 1999 at the age of 40 happened in the same year as Owen Hart's fatal accident at Over The Edge, and was followed by Davey Boy Smith's death from heart failure in 2002 and Miss Elizabeth's in 2003. Truly a grim and emotionally challenging time to be a wrestling fan. And yet, Ravishing Rick Rude, like the other greats of the squared circle, is immortal. His matches and his legacy live on through the WWE Network. In 1989 alone, Rude attacked The Ultimate Warrior during a posedown segment at the Rumble, wrestled a short but character filled Intercontinental Title victory with Warrior at Wrestlemania V and stole the show at Summerslam by dragging an eighteen minute classic out of the same opponent, who up to that point had never wrestled anything like that run time. It's one of the greatest carry jobs in history. Savage vs Warrior at Wrestlemania VII is rightly lauded but the Jim Hellwig of 1991 was a different beast from that of 1989. It's no exaggeration to say that Rick taught him to work. The classic feud between Rude and Roberts over Jake's then wife Cheryl is a classic of the business, and their time limit draw from the Wrestlemania IV title tournament is well worth your time. And anyone who loves a curtain jerker absolutely has to see his match with Ricky Steamboat from Rumble '88. There's a reason Bret Hart praises Rude as one of the greatest workers of all time. But more than anything else, it was his character work which made him stand out. In an era of great heels, he was as good as any of them. The genius of baiting 1980s crowds by calling them out of shape and comparing them unfavourably to his own chiseled physique speaks for itself when you watch it. He was a heat magnet, and cheated to win with as much flair as anyone ever, not to mention his chemistry with his manager, Bobby The Brain Heenan. His initial WWF run should be required viewing for all young heels.

So what I'd like right now is for all you fat, out of shape Lords of Pain sweat hogs to shut up while I take my robe off and show you what a real man looks like.

Hit the music!