---



REQUESTING FLYBY: Royal Rumble Preview (That Build Was Garbage, But It'll Be Alright On The Night)


By Maverick
Jan 27, 2017 - 8:35:52 PM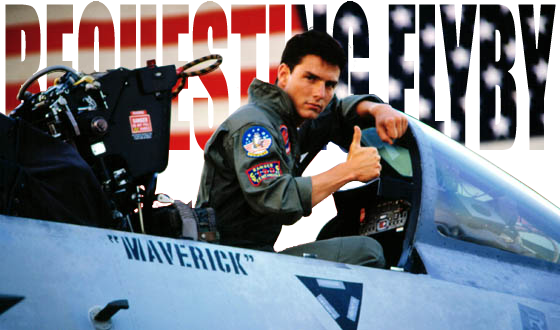 Royal Rumble Preview (That Build Was Garbage, But It'll Be Alright On The Night)




This time last year, I was as excited for The Royal Rumble as it is possible to be. Anyone who has followed my work in either written or audio form over the years will know that the Rumble is by far my favourite event of the year, and in 2016, WWE did an outstanding job of hyping the event, through story and personnel alike. The "One vs All" storyline screwing Reigns by forcing him to defend the world title in the Rumble match might have somewhat cribbed from Attitude Era plot lines involving Austin and Mankind at the dawn of 1999, but it was nevertheless a compelling idea. With strong threats to Reigns in Lesnar, Wyatt, Ambrose, Owens and Rusev, a forced number one entrance for the champ, the AJ Styles debut at three and the "surprise" Triple H entrance at number thirty, it was, despite some poor writing involving the Wyatts and Lesnar, and a weird injury break for Reigns, the best booked Rumble since 2009. Add in a killer last man standing between Owens and Ambrose on the undercard and you had a great start to the wrestling year.

Unfortunately, I don't feel the same sense of optimism this year. I've made no secret of my dislike of the neo brand extension and the way it has watered down the product. Television is patchy and over reliant on title defences, so that the title defences on pay-per-view mean little. The Universal Title has suffered from some dubious creative from the moment it was introduced, and the US Title has become a prop and nothing more. While the SmackDown singles titles have fared better, the Intercontinental has been defended on television far too much, with a lack of credible contenders beyond the three who have passed it to each other in Miz, Ziggler and Ambrose. So whither the Rumble in the new era? There's a few things we can expect: a packed booth featuring every announcer who works for the company, a lot of bickering about which brand's superstars are likely to win, and perhaps a return to the damaging trope whereby the Rumble winner didn't actually main event Wrestlemania. Whatever you want to say about wins for Cena, Batista, Reigns and Triple H, at least they went on last at the Show of Shows, in stark contrast to poor old Edge, Del Rio, and Sheamus. The single roster and single world title allowed for a proper sense of roster positioning; winning the Rumble should never be a second prize. It doesn't help either that part timers, not content with infecting Wrestlemania every bloody year, are now all over the Rumble like a rash. This should be the year that the current generation of main eventers take centre stage, but it seems based on current hearsay that we will have matches involving Goldberg, Lesnar, Taker, Triple H, Jericho and Shane McMahon. At that rate, popular midcard acts like New Day and The Realest Guys may struggle to make the card. That isn't right.

Nevertheless, I feel like this is a Rumble which, despite a build which basically amounts to "here are some guys, who are entering, who might win", is actually quite easy to talk yourself into, once you start to break it down. The historical shared universe issues involving Goldberg, Lesnar and Undertaker could make their participation a lot of fun rather than a drag, so long as it is handled intelligently. The idea of these heavy hitters cancelling each other out by fighting all the way over the top is actually quite a compelling one. Of Lesnar and Goldberg are to face each other again, at least that's two part timers in one match rather than spreading them across two separate ones, so you might as well advance the angle at the Rumble I guess. Randy Orton joining the Wyatt Family has been way more interesting in actuality than it could ever have been on paper after their disaster of a feud in October. While many expect them to end up fighting at 'Mania, I would much rather see their partnership blossom, for them to ostracise Harper and effectively become 2017's answer to The Two Man Power Trip. Let them ride rough shod over the whole SmackDown roster over the next year. THEN build to the match between them NEXT year. No need to rush things. Miz and Jericho lit up the second half of 2016 with their character work, and I expect that excellence to continue during the reverse battle royal. New faces like Corbin can make an impact. Rumble MVP of last year Dean Ambrose is bound to create some havoc which gets the blood flowing. We even get a proper story arc with Sami Zayn's "prove it to Mick" version of the Daniel Bryan "B+ Player" narrative is advanced by him winning Seth Rollins' Rumble spot. Then there's Seth himself, who will no doubt spend the evening attempting to find The Game. So, plenty of room for optimism, it seems.

In all honesty though, there are only a select handful of guys I would like to see win, at least in terms of exciting me for a Wrestlemania title match. My number one pick would be The Miz. This is a guy who has been consistently excellent for a year and worked his tail off to become one of the most over heels in the business. What he needs now is a definitive signpost that he is a main eventer and not just a midcarder on a hot streak. For me, there's no better way to complete The Miz's arduous ascent back to relevance and ensure he sticks the landing than to give him the type of signature win the Rumble affords him. This won't be a popular opinion, but I'd love to see Miz vs Cena, with Miz going over in a huge spot. 2-0 against Cena at Wrestlemania...there's a story there. My second choice would be Bray Wyatt. It might be a year too early for him in his redemption from near jobber status, but I've always felt that Bray Wyatt is only ever a few months of consistent booking and wrestling away from being what many have always seen him as; The Undertaker's spiritual successor. Imagine a Rumble win where Wyatt manipulates and psychs out twenty nine other men, including his own stable. I'd watch that all day long. Third we have Chris Jericho, who is really only missing the Rumble from his long list of career achievements. For sentimental reasons I would be all for him winning, and although a match with KO at The Showcase of Immortals doesn't necessarily NEED the belt, there's no reason why it shouldn't be for the belt. Fourth is Sami Zayn who possesses an interesting story arc which might be their best chance to create a fan feeling of euphoria that recent Rumbles have lacked. What I'm not all that interested in is something like Finn Balor coming in as a surprise entrant and winning a title shot. I just think he needs more time as a feature attraction before you put his name on the Wrestlemania marquee. Similarly, wins for Taker, Lesnar or Goldberg do nothing for me.

All in all, my general thought is that it will be "alright on the night" despite the lacklustre build and the potential for WWE to once again completely misread fan sentiment. The talent and storyline potential is there for the company to hit a home run. Let's hope they swing for the fences.

This is Maverick, requesting flyby!