---



REQUESTING FLYBY: Royal Rumble 2015 Review (with extended thoughts on some very bad booking)


By Maverick
Jan 26, 2015 - 1:09:38 AM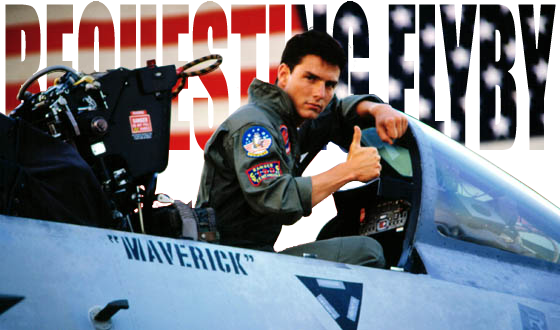 Royal Rumble 2015 Review
(with extended thoughts on some very bad booking)



Well...the most enjoyable night of the year for most wrestling fans offered us a stellar triple threat, some basic tag wrestling and a Royal Rumble which promised much at the beginning but ultimately became yet another example of WWE not truly understanding its audience and the way that said audience has moved on since the 1980s. I have been a huge defender of WWE and their booking over the past two years, but unlike last year when disappointment over Bryan was somewhat illogical given that he was never officially in the match, this time, they ignored the obvious redemption story and just went ahead and booked the most obvious thing possible, which everyone thought was so obvious they'd pull out of it. But more on that as we get into things...


The Ascension defeated The New Age Outlaws

In this battle of old and new, Billy was off to a hot start with a hip toss and an armdrag leading to "you've still got it" chants from a very loud Philly crowd. His long time partner Road Dogg slipped seamlessly back into his old role; getting a bit of shine for his jabs and hip shakes but then playing face in peril. The Ascension used tonnes of rest holds, and seemed somewhat overawed by making their PPV debut against legends at one of the biggest nights of the year. Inevitably, Roadie got the hot tag to the Ass Man who dominated momentarily, but got hit with a cheap shot and the Fall of Man for the new team on the block to win. Short tag match with nothing particularly to write home about.

FLYBY RATING: *½


The Usos defeated The Miz and Damien Mizdow to retain the WWE Tag Team Championships

I have gone on the record a bunch of times about the fact that I am not a fan of the Miz and Mizdow pairing and the ridiculous stunt double nonsense, but despite that, there was a decent back and forth start to the bout that had me starting to feel optimistic. However, that was soon spoilt by the mimicry creeping into the match in a more foregrounded fashion. After Jimmy Uso was flung into the bottom rope and became the face in peril, Miz continually faked tags for heat, which didn't make sense for two reasons, firstly because a stunt double is MEANT to take falls the actor doesn't want to take, and secondly, if Miz was that jealous of his flunky he would just sack him. Virgil and DiBiase this certainly is not! Jey eventually got a hot tag, but Miz came back with kick to the leg and a DDT, and when the high flying of The Usos threatened again, he used Sandow as a human shield to block a plancha but was caught by the next; that was a cool spot. Multiple near falls off various Skull Crushing Finales by both challengers was a nice way to raise the pulse, but the heels could not get the job done and eventually a blind tag by Jimmy during a superplex spot led to the big splash the retention. Not bad considering my expectations going in.

FLYBY RATING: **¼


The Bella Twins defeated Paige and Natalya

The outfits of the various ladies was probably the most interesting thing about this. I do like the way the Bellas have been dressed for their heel roles, with Nikki the jock and Brie the girl desperate to be like her grunger boyfriend. Paige dominated Brie for a while, but when Natalya tagged in and got cornered by the Bellas, they worked her over, tagging efficiently in and out and showing decent tag team psychology, as well as a very cool rolling double team manouevre for near fall. Nattie got back into things with an electric chair on Brie but could not find that hot tag. Cleverly, and unexpectedly, they completely denied the hot tag, and when Nikki misses a corner charge, Brie threw Paige off the apron and Nikki put Nattie away with a running forearm. Clever finish, and a tribute to Narcissist era Luger is always fun in my book. Pretty watchable stuff.

FLYBY RATING: *¾


Brock Lesnar defeated Seth Rollins and John Cena to retain the WWE World Heavyweight Championship

The atmosphere for this title match was off the charts, starting with the predictable smark heat for Cena, continuing with the sheer aura Rollins has about him right now and a huge pop for the physical specimen that is Brock Lesnar. As the bell rang, you just knew you were in for something special, and Cena went right for Lesnar and immediately ate a huge German. The psychology of the triple threat was spot on, with the cerebral Rollins trying to pick his spot but getting destroyed along with the more direct Cena. German after German followed and when Rollins rolled out of the ring, Cena was caught in the kimura and when he managed to power Lesnar up, Mr Money In The Bank took them both out with a flying knee. Right here we saw exactly the kind of strategy we thought Seth would adopt and it speaks volumes of his skills that he pulled off his "throw down when it makes sense, backstab when it doesn't" gimmick with such aplomb, as seen when he stole a cover from Cena after an AA on the Beast Incarnate. Lesnar continued to dominate until Cena nailed him with three AAs and Rollins hit a massive curb stomp. At this point, another clever piece of triple threat strategy was added to the match when a Cena spear through the barricade began the process of taking out the biggest dog in the fight, followed by the Beast going right into the steps getting the steps off the skull and then, once Rollins had knocked down the Franchise Player, with Lesnar prone on the Spanish announce table a damned awesome spot was set up, and Rollins went up top to hit a massive elbow with truly epic hang time. With the champion looking completely out of it, Cena and Rollins engaged in a match within a match which was pretty awesome in its own right, with some wicked reversals, some intervention from J&J Security, and a great near fall when Rollins got a briefcase shot and a curb stomp. With Cena still down, the Authority's picked man ascended the top for a crazy Phoenix splash but in a great piece of booking, a superhuman Lesnar ran in with a German to interrupt the count. It seemed like cerebral Seth would still carry the day with a pair of briefcase shots, but a curb stomp was thrillingly turned into an F5 for the clean win for the Beast Incarnate and reigning, defending WWE Heavyweight Champion. What an incredible title match to start off the year. Early days of course, but I must say that the bar has been set very, very high by that one. Could end up being match of the year when all is said and done.

FLYBY RATING: ****¾


Roman Reigns (entered number 19) won the Royal Rumble by last eliminating Rusev

No matter the year, no matter the circumstances going into the event, I am always pumped for the Rumble, but Miz and Truth starting off was a step down from recent first pairings, especially given the fact that I watched last year's earlier today and got to see Seth Rollins and CM Punk doing their thing. So the start was pretty lame, but it was at least realistic to have ham 'n' eggers in that position, and the crowd's spirits were immediately raised by the appearance of the returning Bubba Ray Dudley at number 3. I guess the speculation on The Dudleys returning for a legacy enhancing run could be true, though the fact that he used Truth to play the D-Von role with the wassssup on Miz might indicate that we'll get the TNA style Bully Ray run eventually. Time will tell, I guess. It was certainly one of the better nostalgia moments of recent Rumbles, particularly given that the Rumble was emanating from Philadelphia, home of ECW, where Bubba made his name. The entrance of Harper and Wyatt spelled the end for Bubba, and a Rowan tribute to Edge led to him taking out Axel to spark something of a Wyatts triple threat which ended with Bray standing tall alone and embarking on a 2010 CM Punk style dominant run, complete with in ring promos and renditions of 'He's Got The Whole World In His Hands'. Wyatt did brilliantly to anchor the match from number 5 all the way til the final few competitors, and he got rid of the pointless Boogeyman, Sin Cara and Ryder in short order to create an aura around himself as a serious contender which set up the Bryan entrance beautifully. The two reprised their chemistry marvellously, battling all the way to the floor. After a fun little run from DDP in the no longer cursed number 14 position, Rusev's dominant entry cleared the ring a fair bit and it was not long til D-Bry ended up on the apron and he was shoved off it by Bray in a huge shocker.

I must say that I was very surprised by this. I had hung my own prediction hat on Bryan getting the huge redemption story, coming back from injury to fight and claw his way back to the title, but this time in the traditional fashion, winning the Rumble and going all the way to 'Mania to unseat Lesnar in an Eddie Guerrero style classic. Instead, the company decided to remove him from the match early. Now, I am sure that they thought that doing this would save them from some heat at the end, putting plenty of separation between Reigns and Bryan, but the thing was that this event was taking place in PHILADELPHIA for goodness' sake. Of course the crowd was going to turn ugly as soon as he went out. Last year, when the American Dragon didn't appear for the Rumble at all, I didn't mind, unlike the rest of the internet, because he was never officially entered for the match in the first place and I felt sure that something would happen to put him where he belonged. This time, it hurts me in a way it didn't last time, because he WAS entered for the match, and the redemption storyline felt irresistible. Now, I will not be throwing any toys out of prams here, because it may very well be that D-Bry still has one hell of an interesting Road To Wrestlemania ahead of him, but there certainly does come a time when you wonder when WWE will listen to their audience, who most certainly do not want Roman Reigns as their top babyface. They want Daniel Bryan. And Dean Ambrose. And Dolph Ziggler. Any hope they might have had with Reigns was squandered back in the summer when they failed to create a viable character for him post Hounds of Justice. More on that later. The most important thing really was that the crowd immediately checked out of the match, just as they did when Rey Mysterio appeared at number 30 last year, and that was most certainly not best for business.

Indeed, the audience was so enraged that they heavily booed Reigns upon his number 19 entry, ignored an amusing Stardust vs. Goldust face off and crapped all over Kofi crowd surfing back to the ring on the Rosebuds (which I called on The Right Side Of The Pond prediction show, by the way!) After both Dusts were eliminated by Reigns- to more cat calls- Big E had an impressive power face off with Rusev, Miz tried to replace Mizdow for a second chance but didn't succeed, presumably setting up the break up angle, and then Swagger at number 21 got a hugely positive reaction as he targeted old rival Rusev. The crowd woke up again when Dean Ambrose entered and the eliminations slowed down as the ring filled up with guys, only to swiftly be depopulated again as Kane tied Michaels for all time eliminations on 39. Ziggler came in at the coveted number 30 and went full superkick party for huge pops. Just listen to the crowd would you Vince, Hunter? Three big pops in that match went to Bryan, Ambrose and Ziggler. Reigns got nothing but jeers. Surely that must mean something more than how "marketable" they look? God knows Steve Austin didn't look like a "prototype" WWF poster boy, but he's arguably the biggest star in the history of the business. I'm not a knee jerk fan, I'm not a knee jerk writer, but the booking of the final two thirds of the bout really puzzled me. Mr Ziggles put on a grand show, with a double DDT to Corporate Kane and the World's Largest Athlete and an elimination of Barrett before being caught in a Cesaro Swing, which he takes like nobody else! More boos met his exit from the match after leaping into a KO punch, and the fact that Kane helped Show throw Dolph over the top meant that he broke Michaels' record, which pleased me greatly, since Kane is undoubtedly deserving of that kayfabe accolade. Bray was bizarrely dumped out without even fighting back, which was utterly bizarre booking, and that left Ambrose and Reigns to take on the sell out heels, and inevitably Ambrose going out caused the crowd to crap all over the match yet again. Reigns was left with the numbers disadvantage (yawn) but dissension between the two big men led to them being outfoxed by the former Shield man, to more jeers. When Kane and Big Show came in to have their revenge, The Rock came out to make the save, which didn't go over as well as WWE probably thought it would. Following The Great One's intervention it turned out that Rusev had never eliminated and had been "doing a Lawler" but Reigns made short work of him and he was pronounced the winner to a crescendo of boos as The Authority came out to stare down the two cousins to close the show. A let down, but even the most mediocre Rumble matches are worth watching.

FLYBY RATING: ***


In closing, I say this: both 2013 and 2014's Royal Rumbles had unpopular and "obvious" winners, but both matches were at least very strong examples of the genre in ring terms. This one was not. It was not all time bad, as I've seen some say on Twitter (Christ, have you SEEN '95, '96, '11 and '12?!) but it was certainly booked in a truly boneheaded fashion that defied logic. Given the potential for intrigue, I couldn't quite believe that they did the obvious thing despite all the warnings from the last five weeks of television that should have told them that Roman Reigns was not ready. As a case in point, may I point you towards the truly awful post-match interview The Rock and he conducted on the post-show? That was not babyface work from either. Good grief. Now, I am more than happy to see where this all goes given that Fast Lane might switch up everything, and patience is always a virtue, but I tell you, Roman Reigns is not ready and this could be fatal to his career if they are not very careful, unless they plan a double turn with Lesnar in the next few weeks. If that incredible triple threat match between Lesnar, Rollins and Cena teaches us anything, it is that headlining title matches at big four pay-per-views need to be reserved for talents who are capable of performing at the level required. Reigns had proved as a tag wrestler that he was ready for that stage, but as a singles guy he has so far appeared utterly lost in that environment, both in terms of his ring work and in terms of his character work, which has been hamstrung by bad writing and poor execution. Whatever WWE want with Roman, and bear in mind that I was a fan of his in The Shield, it is clear that they have rushed his push horribly and should have waited. It won't harm my enjoyment of the Road To Wrestlemania, but I am disappointed that on a night where so much seemed unpredictable, they went the predictable route. WWE may live to regret it too, if that #CancelWWENetwork Twitter trend is anything to go by. While I think that kind of thing is a massive overreaction, and rather silly, it certainly does illustrate the dangers of ignoring LEGITIMATE fan favourites in the modern age in favour of "prototypes". Did Vince learn nothing from Diesel all those years ago?

OVERALL FLYBY RATING: **¾


I'm sure you all have a lot to say about the show, so please feel free to hold forth below, or tweet me here:



Until next time, this is Maverick, requesting flyby!