---



REQUESTING FLYBY: Ranking The Wrestlemania XXXII Card From Least To Most Exciting


By Maverick
Mar 29, 2016 - 10:26:52 AM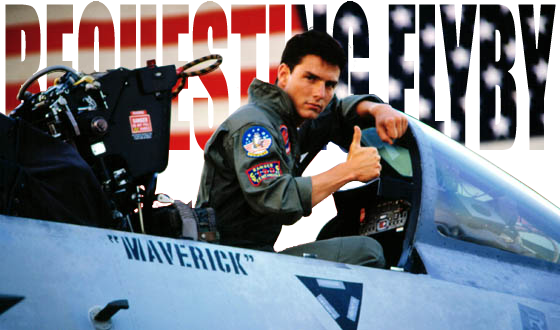 Ranking The Wrestlemania XXXII Card From Least To Most Exciting



Hello again dear readers, with a mere five days to go until the thirty second edition of the Showcase of the Immortals! If you're not excited, I would predict that a lacklustre build has a lot to do with that. For my own part, I abandoned ship on Monday Night Raw after Fast Lane, at least until this week's go home, and focused instead on the rich and varied history of Wrestlemania (you can still read mine and 'Plan's playlist a few columns down from this one) to get myself sufficiently hyped for the grand occasion. If none of you have ever tried it, I thoroughly recommend it. Worked for me last year, worked for me this year. Besides which, despite a questionable build, the actual card looks better on paper than last year's, at least to my mind, and historically, comparatively few Wrestlemanias had what you might call a great build. In fact, the only two that leap to mind for me as all time great builds are XXX and XIII, and both of those were largely a result of historical quirks of fate. As my fellow columnist The Doc is fond of saying, so long as the video editing department work their magic on Sunday- and truthfully, when don't they- we will have a very enjoyable night of wrestling in Dallas. So, in that spirit, I thought I'd preview the card in rank order, explaining what does or doesn't float my proverbial boat. Time to jump to it!

11 - The Total Divas vs B.A.D & Blonde

After last year's palate cleansing A.J and Paige vs Bellas tag match, easily the best Wrestlemania women's match since Mickie and Trish, I rather thought the days of inconsequential ten diva tags at the Show of Shows was over, but it would appear that I was wrong on that. Rather than create a Divas Revolution, WWE seem to have created a two tier system, where the three ladies in the title match are the "wrestlers" and the rest of the division is there to shill E's Total Divas. Now, this may well change in the coming year, and change in wrestling is always a gradual process, but this match being booked sets the division back even as the triple threat brings it a step forward. Hard to care about this in any way other than to feel desperately sorry for Paige, for whom coming up a year before Charlotte, Becky and Sasha has been seriously horrible bad luck and timing.


10 - The Andre The Giant Memorial Battle Royal

If you're hyping this through a half baked Big Show vs Social Outcasts feud, then you know that the original intention to create a meaningful and tradition filled replacement for Money In The Bank has well and truly failed. It seems from the announced entrants list that the starpower is severely lacking compared even to last year. When Cesaro won the first edition, it set him up for a brief push, whilst Big Show's win was a thank you and acknowledgment of his status as wrestling's most able giant. Who will win this year? Who cares?


9 - Kallisto vs Ryback

Of all the mistakes not to repeat, you would think that, written in big letters in Triple H's notebook would be the words "RYBACK HEEL TURN". When he turned in 2013, he went from being one of the more over babyfaces on the roster to a heavy breathing heel no-one cared about. This time, he's gone from being a mildly over midcard face to a heel in short trunks no-one cares about. The fact the whole thing has been set up so that Kallisto can do a Rey Mysterio underdog champ act on the grandest stage is so laughably transparent it's unbelievable, but actually, I think the match could be surprisingly decent. Certainly, if you watch back the likes of Wrestlemania III, V, VI and VII, you'll see plenty of excellent examples of short, characterful midcard matches in this vein. I think the result is obvious, but the actual match should be a pleasant surprise to many.


8- The Usos vs The Dudley Boys

I feel like it's a shame that this is on the pre-show, as I think it's high time that Wrestlemania went back to its roots and booked more than one tag bout on the card. For one thing, this is actually one of the better stories that's been told this 'Mania season, and for another, there's also considerable evidence to suggest that this will be a very solid contest. The angry veterans who turned to the dark side because they feel disrespected against the babyface brothers who have got lost on their path to re-securing the tag straps since being confronted with the unconventional ways of The New Day. The character development from The Dudleys has been excellent, with Bubba in particular starting to grow closer to his TNA Bully Ray character. And if he gets unleashed, well. Hold onto your hats.

7 - Kevin Owens vs Sami Zayn vs Dolph Ziggler vs The Miz vs Stardust vs Zack Ryder vs Sin Cara in a Ladder Match for the Intercontinental Championship

I daresay many column inches have been devoted to WWE's utter blind stupidity in booking this monstrosity of a ladder match when they had Sami Zayn's personal revenge quest against Kevin Owens in their back pocket. No hyperbole intended, that had Savage vs Steamboat type potential from a storyline perspective. It would have been a worthy addition to midcard 'Mania lore. Instead we have...this. Again. I would rather WWE had never nixed Money In The Bank as a Show of Shows only attraction (where the cluster-you-know-what approach at least makes some sense) than this nonsensical booking of midcard titles in this way. I suppose that there are "casual fans" (ugh) who like this sort of thing, even though it's all been done a thousand times before by now, but if they really wanted to do something like this, they could've easily done it with the U.S Championship, which is even held by a spot monkey! The mind boggles. Anyway, if Kevin Owens wins and beats the stacked deck, I'll consider sitting through this time well spent. If not...what a waste.


6 - The League Of Nations vs The New Day in a 4 on 3 Handicap Match

After their domination of the second half of 2015 and the first four months of 2016, I tend to think that New Day deserved something bigger for their second Wrestlemania. While having a featured midcard match on the main card certainly represents a promotion from a pre-show four corners effort, The League of Nations has lost so much steam lately that this hardly looks like a challenge for the promoters of Booty-Os. With their transition to babyfaces complete, it will be interesting to see where they go after this. Presumably, there's going to be a singles push for at least one of the three at some stage. WWE never can resist a split storyline, after all. As for the League, it's been a way to stash away four of the better midcard workers in the company who have nothing better to do. Sadly, that's how they've been treated, with scant creative effort paid to the group since Sheamus dropped the title. A reboot as corporate enforcers would be welcome. You'd have to think that Rusev, in particular, will come around as a headliner again at some stage.


5 - Charlotte vs Becky Lynch vs Sasha Banks in a Triple Threat Match for the Divas Championship

Unlike many of my brethren in the world of online wrestling writing, I have not necessarily been an unreserved fan of the NXT Women's Division and all it represents. I've often felt that the hype has outstripped the quality in real terms, and while progress has undoubtedly been made, I don't even feel we are back to the place we were in during 2003 to 2005 yet, never mind the utopia some claim. It's as if everybody is seeing what they want to see (great women's wrestling) rather than what is really happening (decent women's wrestling). That said, I do feel that these three women have undoubted and proven chemistry together, and that their story has built in logical and pleasing fashion, with an even more pleasing emphasis on how important the title is. They've been gifted a big spot to prove their worth, and I hope they take it. Frankly, I think they will. If we get something akin to the triple threat between Jazz, Trish and Victoria at Wrestlemania XIX, I'll be very happy. If it's even better than that? That really will be a shot in the arm for the genre.


4 - Triple H vs Roman Reigns for the WWE World Heavyweight Championship

I am intrigued by this match. Unlike many, I am actually a big Roman Reigns fan. I have been against the way he has been badly misbooked and mishandled since the end of The Shield, but the man is an undoubted talent who deserves his place as a main event player. The intriguing thing here is whether WWE stick to their guns and try to book the redemptive babyface title win - which would probably be unwise at best and disastrous at worst - or whether they go for a swerve, be it a double turn or something even more exotic. The question is, do WWE care enough about the vocal cat calls of adult male fans to change course? They've shown before that they don't, but we're now talking about a near two year experiment with Reigns which has undoubtedly failed, through little fault of the man himself. We could be on the verge of some truly historic creative booking, we could be looking at a watered down Orton vs Helmsley at Wrestlemania XXV. And that's why this match is so intriguing. Along with the fact that it should be a very good wrestling match. Triple H doesn't mess about at this stage of his career.


3 - AJ Styles vs Chris Jericho

I was famously lukewarm about the idea of Styles coming to WWE. First of all, I didn't think they'd use him well. Second of all, the cupboard seemed well stocked with upper midcarders. And finally, I always saw him as being somewhat overrated, based on my three year stint as a regular TNA viewer from 2009 to 2012. I've been delighted to have been proved wrong on all three counts. Styles has been fantastic in the ring- going toe to toe with the big hitters, and generous to enhancement talent- and convincing as a character (undoubtedly his weakest suit). The feud with Jericho has been an inspired choice on creative's part, finally giving Y2J his first meaningful thing to do since CM Punk all the back at Wrestlemania XXVIII. Seeing the blossoming of the "Best In The World" heel side of Jericho once again has been a treat, and this one has "work rate classic" written all over it. If anything is going to steal the show from a headlining match, it'll be this.


2 - Shane McMahon vs The Undertaker in a Hell In A Cell Match to Determine Control of Monday Night Raw

I'm going to take stick in the comments for having this match so high, but so be it, because I came right out and said six weeks ago that I was psyched for this, and my opinion has not changed since. I love Shane McMahon, I love his work on the mic and in the ring, and I think that this, like the Wrestlemania XXVIII "End of an Era" bout, has the potential to play out as a hugely compelling theatrical and gladiatorial spectacle. I fully expect all of the tricks and shortcuts of the Attitude Era to come into play, and believe that there is absolutely a place for that in at least one match per 'Mania. Since his return to face Bray Wyatt last year, "Old Man 'Taker" has been an absolute revelation, wrestling what has been, for me, a much more satisfying and cerebral style. Furthermore, the fact that running Raw is up for grabs, and the fact that we've probably needed a babyface authority figure as a change of pace for a while now, makes me think that the storyline ramifications of this bout are huge, and fascinating.


1 - Brock Lesnar vs Dean Ambrose in a Street Fight

No surprises here. Everyone who's ever read my columns or listened to The Right Side Of The Pond on LOP Radio knows that Dean Ambrose is my favourite wrestler. Back in his FCW days when I very rarely made any effort to watch anything other than Raw and Smackdown, I would actively track down his matches on YouTube, so much did his description upon signing his developmental deal intrigue me. From the moment The Shield debuted, they were my favourite thing in all of wrestling, with Ambrose my favourite of the three, and by the time CM Punk left, The Lunatic Fringe was ready and waiting to step into his shoes as my guy. His rise over the past two years has been completely organic, fuelled by a superb rivalry with his former brother Seth Rollins and an anarchic style which is perhaps the closest thing we've seen to Stone Cold since The Rattlesnake hung them up. His clash with The Beast Incarnate has been the best built feud of this Wrestlemania season, growing from Dean's refusal to stay down during the triple threat at Fast Lane into a full grown conflagration. For my money, Lesnar's best match since his 2012 return was his match with Punk at Summerslam 2013. With fairly much the same gimmick, this bout has the potential to outdo even that five star classic. Whoever has to follow this one will have severe problems. An odds on favourite for match of the night.


***

Well folks, there we have it, my preview of Wrestlemania XXXII. I hope you all have a fantastic wrestling Christmas, and that the card lives up to its potential for all. As always, thanks for reading, and until next time…

This is Maverick, requesting flyby!