---



REQUESTING FLYBY: Ranking 2014's Pay-Per-Views


By Maverick
Dec 26, 2014 - 5:29:22 PM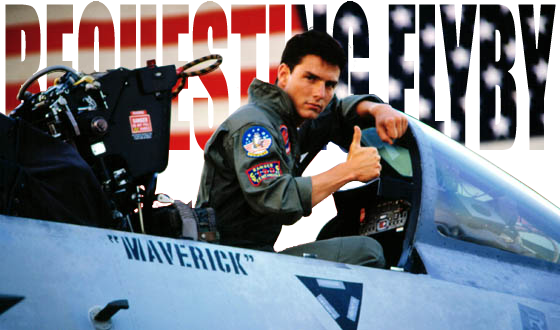 Ranking 2014's Pay-Per-Views




Ranking 2014's Pay-Per-Views

Greetings once again dear reader! I promised more end of year content from yours truly, and here we are, kicking things off with a countdown of the year's twelve pay-per-views. This was something I did for 2013 in the Columns Forum and it went down very well, so I'm bringing it back for 2014. This was a really fantastic calendar year for marquee events, and trying to put these shows in a definitive order was quite the task. So, although there are a few that could feasibly go up or down a place or two, I'd ultimately stand by the list. So, enough preamble, let's get to it.

12) Battleground

Although Battleground was by no means a bad show- in fact, it was solid and consistent all the way through- it did rather smack of WWE summer laziness in both planning and execution. The angle that saw Dean Ambrose ejected from the building rather than make it to the ring to battle Seth Rollins made a tonne of sense from a storyline point of view, and the ambushes Dean set up for his hated rival later in the evening were hilarious, but the fact that the match never took place hurt the quality ratio of the card. Chris Jericho didn't gel with Bray Wyatt in the way that we might have hoped, while the main event was a horribly sloppy fatal fourway with little to it but an endless cycle of signature spots. The real bright spot of the night was the two out of three falls opener between The Usos and The Wyatt Family, though the first of the Rusev vs. Swagger matches was also an interesting and hard hitting encounter.


11) Survivor Series

Two matches do not make a pay-per-view! The main event was one of the year's best matches for sure, and Ambrose put on a psychologically fascinating battle with Wyatt in the semi-main, but good grief, the rest of the card was wall to wall dross. In fact, every other match was either throwaway or borderline unwatchable. I have no interest in the seemingly never ending Mizdow nonsense, and the divas elimination match was as bad in practice as it looked on paper. If WWE had managed to put together a decent undercard, Survivor Series would have gone down as an all time great pay-per-view, but as it is, it will be remembered as a show where one fast forwards to the last hour. What a last hour it was though eh?


10) Night of Champions

Everything on this card was at least "good", but I didn't think that anything on it went beyond that basic level of quality, even if the storytelling through the night was rather well executed. Having Rollins get his comeuppance from a returning Ambrose after the briefcase holder had insisted on having his hand raised due to Reigns' last minute withdrawal with injury was a nice touch, and of course the balls The Architect showed in daring to attempt a cash in on Lesnar was similarly gratifying. The matches, however, were all clustered around that three star level. Orton vs Jericho was pretty generic, Miz and Ziggler put on another fast paced effort in their series over the Intercontinental Title, and Sheamus went toe to toe in a physical match with Cesaro, but neither those, nor the main event between Cena and Lesnar, really got the pulse racing like the best shows of the year did.


9) Money In The Bank

It feels to me that this whole show needs something of a re-evaluation. The Contract ladder match was one of the best in that genre for many a year, the Title ladder match was much better than it was given credit for (the anger over Cena winning the belts rather overshadowed the bout quality). Elsewhere, The Usos and The Wyatt Family put on a curtain jerker for the ages that recalled the kind of contests The Hardy Boyz used to have against bigger opponents, Gold and Stardust went over Rybaxel in a fun but short match, and Rusev squashed Big E in entertaining fashion. In fairness, there was some real dross on this card as well, but the big matches delivered and a good part of the undercard did too.


8) TLC

The anger and disappointment I kept seeing about TLC, both on Twitter and on LOP, really did baffle me. Luke Harper and Dolph Ziggler kicked things off in one of the more violent and arresting ladder matches of recent times, while Rollins and Cena took a difficult gimmick (tables match) and turned it to gold in an entertaining effort with plenty of screwy shenanigans to keep us invested. The main event, meanwhile, was violently unhinged and a pretty compelling watch, even if the live crowd were bizarrely quiet for it. I do understand certain commentators' point about the amount of matches squeezed in, but I thought that Ryback and Kane had a fun big man match, and that Rowan vs. The Big Show was far better than it was given credit for. Sure, it wasn't Macho vs. Steamboat, but I personally found two big guys whacking each other with steel kind of entertaining. A very decent way to finish the year.


7) Summerslam

Last year's edition set an almost impossible bar to clear for the summer classic, and despite a competitive card with some excellent matches, it inevitably failed to reach those heights again. A jaw dropping squash match where Lesnar comprehensively destroyed John Cena was an incredible thing to witness on the night, but it obviously lost some of its power upon rewatching. Ambrose and Rollins were the highlight of the evening with their incredible redefinition of the Lumberjack Match, but we also had a heated patriotic battle between Rusev and Swagger to remember, as well as a very decent curtain jerker between Dolph Ziggler and The Miz. Finally, we can't forget the way Brie Bella, Nikki Bella and Stephanie McMahon rose to the occasion in their spotlighted roles. The Divas Division had rarely seemed so relevant. A great show to watch on the night, but one that stood up less well to repeat scrutiny.


6) Payback

Another show that had an impossible task to live up to after last year's heroics was Payback, but it fared just that bit better than Summerslam. The blockbuster main event of Evolution vs. The Shield II, in a no holds barred elimination match no less, delivered hugely, telling a gruelling story of gladiatorial triumph for the Hounds of Justice, who emerged battered but unbowed, 3-0 winners and masters of all they surveyed...for one more evening, at least. Elsewhere, Sheamus and Cesaro put on a barnburner in the midcard, as did Wade Barrett and Rob Van Dam. Meanwhile, Bray Wyatt and John Cena had an interesting take on the last man standing concept and the likes of Paige and Alicia Fox had eyecatching cameos that helped round the show out nicely.


5) Royal Rumble

Forget the furore around Batista winning for a moment; the Royal Rumble match was the best the company had put together in years, with Seth Rollins and CM Punk going toe to toe from the first bell, Roman Reigns breaking Kane's record, and Rusev making a very impressive debut. We should also not overlook Daniel Bryan and Bray Wyatt kicking things off with a very hot match that many have high up their personal 2014 lists of top matches. The Big Show getting wailed on with steel chairs at the hands of Brock Lesnar was quite a sight, and although Orton and Cena's match was disgusting, it was at least so bad that it was a talking point for weeks afterwards. Sometimes, pay-per-views that create controversy are the best kind.


4) Hell In A Cell

A pay-per-view which had historically underachieved really changed that this year with a blackbuster show that left us all talking for a good while after. Let us start with the two matches that took place inside the mammoth steel structure itself; Ambrose and Rollins were able to craft a match of the year contender, comprehensively blowing out of the water the last decade of Cell contests, whilst Cena and Orton went out of their way not to have the typical Orton and Cena match we'd all seen too many times before. We also got Ziggler and Cesaro in a thrilling 2 out of 3 falls match (which Dolph won two straight) and a decent tag title match between the Dusts and The Usos. A very good night of wrestling with a fascinating ending.


3) Elimination Chamber

If you want a PPV with consistently entertaining action all night long, may I point you in the direction of Elimination Chamber? It is, of course, likely to be remembered for the absorbing, chaotic brawl between The Wyatt Family and The Shield, but the main event Chamber match was stacked with talent and delivered in spades, with the first elimination not even occurring until the 26 minute mark, and with some awesome screwy interference accounting for Cena and Bryan, giving Orton the sneaky victory yet again. Beyond that, Big E's IC title defence against Jack Swagger was full of excellent action, Del Rio did a heroic carry job of an out of shape Batista, and the New Age Outlaws worked well with The Usos, adding further gloss to their already shining resumes.


2) Extreme Rules

A historically well-booked show proved to be so once again, as Daniel Bryan main evented his first (and so far only) pay-per-view as WWE World Heavyweight Champion against Kane in a throwback of a match that recalled some of the most fun moments of the Attitude Era. The semi main was of course The Shield's awesome battle against Evolution, which featured some insane spots from Ambrose and Rollins, as well as some impressive power moves from Reigns. RVD, Cesaro and Swagger put together an entertaining stunt brawl, Rusev squashed a pair of jabronis in a handicap match, and Wade Barrett relieved Big E of the Intercontinental Title. All around great show.


1) Wrestlemania XXX

Ultimately, there is only one choice for the number one show of the year, and that is Wrestlemania XXX, one of the very best Wrestlemanias and very best wrestling shows of all time. Daniel Bryan's night long story was the undoubted highlight, but we also had the end of the Streak, the best squash match you'll ever see as The Shield put down The New Age Outlaws and Kane, and a memorable win for Cesaro in the Andre The Giant Memorial Battle Royal. Emotionally and objectively, it is by far and away the best show of the year, a glorious night that all wrestling fans will remember for many, many years to come.

****

So there we have it, my rankings for the pay-per-views of 2014. You can give your own orders below, comment on what you thought of the year's shows, or you can follow me on Twitter here:



And until next time, this is Maverick, requesting flyby!