---



REQUESTING FLYBY: Payback 2015 Review


By Maverick
May 17, 2015 - 11:26:27 PM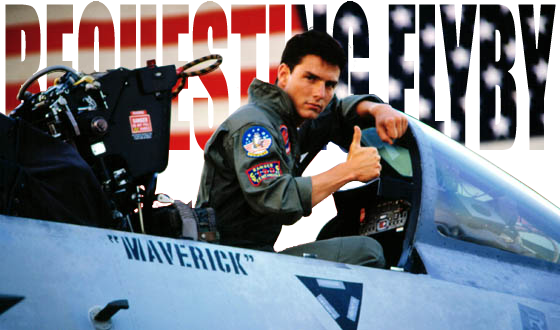 Payback 2015 Review




Sheamus defeated Dolph Ziggler in 12:20

I thought that this was a good choice of opener, and that the two men tried hard to work a grittier and more meaningful bout than that which took place at Extreme Rules. Ziggler came out of the gate like a house on fire to sell his anger following last month's events, taking the pair all the way out the ring and back, a sequence which ended in some classic psychology as Sheamus' blow to the knee stopped the smaller man's momentum and led to him working it over, Triple H style, wearing the smaller man down with rest holds and frequent covers. The arrogance of The Celtic Warrior was sold through his showboating allowing Ziggler back in for a comeback; I like the addition of the series of running forearms, which imparts that tough streak I always feel The Show Off needs to be convincing on offense. The inevitable Stink Face by Dolph led to a fantastic near fall as an angry Great White missed a Brogue Kick and was caught in a Fameasser, but the high octane work by Ziggler led to an equally effective false finish off a powerslam out of the corner by Sheamus. Dolph's headbutt and superkick combo after he was disrespected in the corner almost paid off, but being busted open off the headbutt was the end for him in kayfabe, and he took a Brogue Kick on his knees to give the Irishman his win back. It will be interesting to see whether this goes to a rubber match or whether WWE swap Ziggler over to Barrett and Neville over to Sheamus (which is what I would do). Anyway, decent curtain jerk with a well constructed finish that elevated it nicely.
FLYBY RATING: ***¼


The New Day (Big E and Kofi Kingston, with Xavier Woods) defeated Tyson Kidd and Cesaro (with Natalya) in a two out of three falls match to retain the WWE Tag Team Championships in 12:40

A New Day were as entertaining as ever in their pre-match burial of Baltimore and its baseball team. They're taking a lot of pages out of the Edge and Christian playbook, and that is always a good thing when it comes to being goofy heel tag champs. Cesaro was in outrageous form in the initial face shine portion of the match, which actually took up the entirety of the first fall, with the Swiss Superman pulling out mid air catch and slams on Big E and a series of double foot stomps on both Kofi and Langston before the Cesaro Swing took care of Kingston for the lead. The beginning of the second fall belonged to A New Day in kayfabe, despite Woods' inability to convince the referee that he should be subbed in under Freebird Rules, as Kidd was thrown all the way to the outside by Big E and then worked over by the champions as Xavier pulled off his best Jimmy Hart impersonation at ringside. I particularly enjoyed the spear to the outside on Cesaro to take him out of the equation, as it put Tyson in a position to make a game fightback which was ultimately unsuccessful as New Day evened matters up with their double team finish. It was interesting to me that they basically had the first two falls be dominated by only one team; that was a different approach to the majority of these matches, where you essentially get three mini bouts. I enjoyed the variation with this one. Cesaro's outrageous in ring form continued when he got a hot tag and hit a flurry of those running uppercuts; gosh what a sight that is. Kofi showed some resilience when he kicked out of the Kidd springboard elbow and escaped the Sharpshooter. A flurry of run ins and near falls kept the referee busy, and Woods ran in to steal a decisive roll up off a kind of "twin magic" with Kingston. Funnily enough, Mazza and myself had predicted that as a possible outcome on The Right Side Of The Pond on Friday. It certainly played into the sneaky gimmick the trio have developed, though maybe a bit dodgy from a racial point of view. An excellent two out of three tag match, which as many predicted, came very close to completely stealing the show and would have done had they gotten another ten minutes to really tear it up; these two teams have off the charts chemistry, just as The Usos and Wyatts did this time last year.
FLYBY RATING: ***½


Bray Wyatt defeated Ryback in 10:54

I was fascinated to see what this would be like, because despite the lukewarm build, I was intrigued by the in ring pairing. Seeing a near 300 pound man like Wyatt outpowered in the early going was certainly eye catching, until a chop block put The Big Guy down and under the control of The Eater of Worlds. I (and many others) feel that Wyatt is usually at his best when he is working a physically punishing style, and we certainly got that, with Bray putting Ryback down for a nine count outside the ring with a face plant into the apron followed by a huge senton to the outside that cut off the powerhouse's wind in kayfabe. An interesting story developed as an over eager Ryback continually ran right into a cerebral trap laid by Wyatt; the way The Big Guy was sucked into running into a clothesline that almost decapitated him was a sweet visual. Credit to Ryback, who continued to sell the ribs throughout the duration of the belt, clutching them after his top rope splash and going midsection first into an exposed turnbuckle to set up Sister Abigail. I enjoyed this one; basically two rough, tough bruisers smashing each other around, with some decent psychology elevating it. Those who believe Wyatt needs wins should be happy too.
FLYBY RATING: ***¼


John Cena defeated Rusev in an I Quit Match to retain the United States Championship in 27:58

I very much liked Rusev's mic work to begin matters, with the Russian sympathiser telling Cena to quit right there and then to save himself the pain he would soon ensure. It was a powerful start from the Russian, sitting Lana down at ringside to avoid her getting in the way, punishing The Franchise Player with his trademark sledgehammer offense, and waving the Russian flag in the middle of the ring, showing that he can still inspire American crowds to chant "USA." Cheap hear will almost always work in pro wrestling. It was total domination by Rusev in the opening stanza, as he used the steel steps three times in a row, growing frustrated when Cena would not say those three magic words, allowing a brief comeback that ended with the champ being tilt-a-whirl slammed right into those stairs again. I felt that it was kind of dumb to have John Boy get right up after that to deliver an AA onto the steel, as he really should have been selling what had been happening to him through the course of the match. Old bad habits die hard. Telling Rusev he was about to charge him through the wall was also ridiculous, especially as the Bulgarian Brute would actually have had plenty of time to move out of the way, but instead just took the move. Small things like that bother me. It was now Rusev's turn to show Wolverine-like resilience, as he brawled through the crowd with Cena and twice Alabama slammed the Franchise Player through tables, despite being smashed around the head with TV monitors and a MacBook Pro of all things.

Fighting onto the stage, the Bulgarian Brute ended up being AAed into the pyro area, cribbing on the classic Mankind vs Rock match from Royal Rumble 1999, with Cena utterly shocked when Rusev still didn't quit. The action was certainly very hard hitting, with the challenger buckling a ringside barrier with a suplex, bringing proceedings back to the ring where things started. It amused me to see Rusev tuning up the band before his superkick, and it was clever to have them crib on the finish to their first encounter at Fast Lane by having Cena pass out in The Accolade, only for the refs to point out that he couldn't win that way. After reviving his opponent, Rusev was caught in a rope assisted STF, just as Umaga once was, and as he screamed in what we assume was Bulgarian, Lana tried to alert the referee to what he was saying before climbing into the ring to quit on his behalf. I suppose we were meant to think that in that kind of pain, he could not think of the English words, which works well enough for me (and Lance Storm, judging by Twitter). Rusev did not look at all angry with Lana at the conclusion, but then he did send her away backstage later on, so I guess that will be an even bigger part of the storyline moving forwards. As for the Bulgarian Brute himself, I think he will be just fine. He looked hard as nails despite losing the series with Cena. WWE have put too much effort into building him up to abandon ship on him now. The follow up will be key. I'll need a few more watches to decide decisively how good a match it was, but I have enjoyed the chemistry of the two in every match they had, even if the feud went on too long.
FLYBY RATING: ***½

Naomi and Tamina defeated The Bella Twins in 6:15

Although this was fairly much the definition of the bathroom break match given its placement on the card, it wasn't a bad divas tag match at all. I liked the psychology of Brie as face in peril after being superkicked off the apron by Tamina, and Nikki sold her concern for her sister well. Nikki's hot tag was effective, and kept the crowd vaguely invested, and even when she was caught with The Rear View, she kicked out and came back strong with a spinebuster. The finish with the distraction allowing the heel victory was predictable, but well worked. Not bad at all, but too short to be anything consequential.
FLYBY RATING: *¾


Neville defeated King Barrett by count out in 7:22

Barrett was in control early here, keeping Neville grounded and catching him with high impact manoeuvres whenever he tried to leave the ground, including big boots, clotheslines and a Winds of Change, but The Man That Gravity Forgot broke out eventually with a huge plancha that got him a countout win when Barrett decided he didn't want to give Neville the opportunity to continue to defy him. If the post-match attack was meant to get the King his heat back, why did they then have Neville fight back and get the Red Arrow in? I really didn't enjoy the finish given what these two could have done with more time and more logic. WWE have developed a bad habit of shorting matches on time so as to be able to run a load of backstage segments, which is backwards if you ask me.
FLYBY RATING: **


Seth Rollins (with Kane and J&J Security) defeated Randy Orton, Dean Ambrose and Roman Reigns to retain the WWE World Heavyweight Championship in 20:52

It looked as if they were going to go for a variation on the JBL vs Eddie vs Undertaker vs Booker match from Armageddon 2004 at the start, as Rollins' three enemies stared him down, but the intervention of J&J helped make the opening more original, as a brawl outside developed before being broken up by Reigns' huge plancha; impressive agility from the big man there. A series of singles matches within the larger confines of the four way developed, as is often the case in fatal fourways, and Rollins did well to stick and move to keep out of trouble. I'm sure everyone marked out for Ambrose and Reigns' double teaming of Seth, particularly the fist bump, though it maybe stretched credibility to have Orton outside for so long while they did it. Kane, Mercury and Noble's intervention gave The Architect the opportunity to work over Ambrose, whose bumping was typically on point as Rollins hit move after move, only for The Lunatic Fringe to recover and play whack-a-mole with both the champ and his security team; fun sequence there. As expected, the Kane job situation played heavily into matters, but after he was taken out for a time, Orton came into the ascendency. In a way, it's a shame they couldn't keep more heat on the Rollins/Orton programme post-'Mania, as it would have elevated this section of the bout a lot more. I think that the crowd found it tough to care about Randy's story arc in the contest until he stripped the table and they sensed a big spot.

That big spot was truly epic, as the triple powerbomb returned for one night only, a kind of tribute to the "DX double suplexes Benoit" moment from Wrestlemania XX. Gosh it was good to see that again, and the comedy of Rollins hugging Reigns and Ambrose and suddenly realised that he was about to catch a beating was hilarious. Just watch their facial expressions; great stuff. Just to make matters even more interesting, Reigns and Ambrose then powerbombed Kane onto Rollins- twice- to get the second table to break, setting up "this is awesome" chants and an epic slugfest between the two babyface Shield alumni. It really was very cool to see the first proper Reigns vs Ambrose exchanges ever, at least aside from one brief moment in the Royal Rumble in 2014. Their chemistry made me think that an extended programme between them one day will be awesome. Seth Rollins sold his usual cerebral abilities when he made his way back into proceedings just in the nick of time and was aided by Kane and the steel steps in clearing a path for him to go one on one with Orton, who had by now recovered from his powerbomb experience. The Viper caught fire and destroyed J&J before "going to that place" but Kane sacrificed himself in a neat piece of storytelling, allowing Rollins to nail a Pedigree for the retention. Until Rollins settles on a new finisher, I quite like him stealing other people's! In my column on past fourways yesterday, I stated, based on history, that non elimination versions of the gimmick find it hard to rise above the bog standard three star level, but the quality of action here was such that it certainly did. I would think that we will now see a Reigns vs Rollins singles feud at Elimination Chamber, Money In The Bank and Battleground, while Ambrose and Orton will form a part of the field for the ladder match.
FLYBY RATING: ****


Well, that was a fun show! I would have removed either the divas match or the Barrett vs Neville match in order to give the two out of three falls tag titles match more time, and Cena vs Rusev will prove divisive amongst fans, I feel, but other than that there was very little to complain about. Both Ambrose and Reigns came out of the main event looking like total badasses, while Rollins still has that gold around his waist. I feel much more optimistic for the summer now that WWE have finally delivered something a bit more spicy to break the lull in this post-Wrestlemania XXXI landscape.

OVERALL FLYBY RATING: ***¼

Well, that's all for now folks. I'll be back soon enough...let's see what the week brings up news wise. Until then, let me know what you thought of my thoughts on the show in the comments section below, or tweet me here:



This is Maverick, requesting flyby!