---



REQUESTING FLYBY: One Step Forward and Two Steps Back: Welcome To WWE in 2017


By Maverick
Nov 2, 2017 - 4:13:35 PM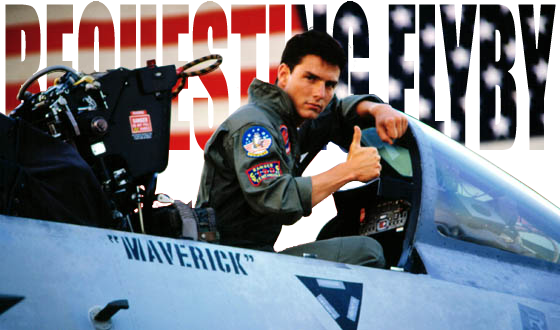 One Step Forward and Two Steps Back: Welcome to WWE in 2017



I was all set last week, in the aftermath of TLC, to write a column glowing with praise for a pay-per-view executed extremely well in very difficult circumstances, and furthermore, to praise the beginning of the brand war Survivor Series build. I thought that TLC delivered on multiple levels: an interesting undercard with an excellent feature curtain jerker between Emma and Asuka, a fun cruiserweight tag match and a midcard match of the year contender between Styles and Balor which first of all showed surprising restraint and storytelling chops, and secondly left the audience wanting more, which big one off bouts always should. The main event was a spectacular set piece of uncontrolled chaos, constructed by master builders Ambrose and Rollins, and featuring superb character work from all involved. My colleague on LOP Radio's The Right Side Of The Pond, Mazza, described it as "more Attitude than anything that happened during Attitude", which I think is an apt way to put it. Outstanding fun, and all the better for Angle's wrestling machine cameo at the end and Kane's feature length swansong as a dominant force. Looking over at Smackdown, I've found the Sami Zayn and Kevin Owens alliance compelling, and the Smackdown invasion of Raw was, if a bit hammy, a nice way to sell the upcoming inter brand competition's importance. All in all, I was feeling pretty positive about the product.

Then, a few things happen and you once again sigh, and wonder what on earth WWE are doing, and if they'll ever be able to make a coherent set of creative decisions again. There was a time when WWE's annual spring cleaning was not only expected, but usually fairly logical in terms of the lower card talent let go. Nowadays, it happens so rarely that JTG was able to hide on the roster collecting a pay cheque for the best part of three years without being used before the axe fell, so when it does happen, it makes waves, particularly as, in this case, one of the releases was a performer who had just shown exactly why she was valuable. While nobody except Darren Young and Summer Rae are likely to miss Darren Young and Summer Rae, the Emma release really stings. As mentioned earlier, her match was the perfect feature length main roster debut for Asuka. There aren't many women on the roster who could've had that kind of match with the Empress. It was hard hitting, competitive, and very aware of who was the face and who was the heel. Following the bout, you thought that maybe, just maybe, Emma might get some traction out of this, and get some good use on Raw. And then WWE cuts her. I just find that bizarre. Right afterwards, she tweeted out an emoji of a broken heart, which stopped dead the thought process that like Neville, she might have asked for her release.

Frankly, the booking of the two women's divisions on the WWE main roster for the last three years has been nothing short of appalling. The roster positioning is wrong, the construction of a meritocracy hasn't happened, and the storylines have been lame. The first year of the so-called revolution was marred by the odd "trios" that started it, the second was an endless loop of overrated Banks/Charlotte matches, and the third has been a confused mess brightened somewhat by the growth of Alexa Bliss as the premier character worker in the division. Why on earth would they release Emma when long standing non-entities like Alicia Fox, Naomi and Natalya are still employed? Nia Jax, who was nowhere near ready when she was promoted, has a hissy fit and briefly walks out, is then welcomed back with open arms. I guess the old pro wrestling bloodlines still hold weight. What message does that send out though? Someone like Emma, the owner of some of the best women's matches to occur on NXT, someone who shone on the main roster when given the chance, gets cut after a really good match, whereas Nia Jax can be unprofessional with no consequences. If you're an NXT women's division competitor, you must be very wary about what might happen to you should you be called up. As we've seen with Neville and Cody Rhodes, those comfortable WWE pay packets can only sustain your ambitions for so long. If WWE won't recognise the achievements of their midcarders by featuring them more prominently, they will find more and more flocking to a thriving indy scene. Pro wrestling HAS to be a meritocracy, or it ceases to mean anything. Neville had earned a feature role. So had Emma. It's disheartening when you watch good talent walk out the door, whether they were fired or whether they requested to go.

Then we have some curious decisions being taken creatively. As far as I'm concerned, Kane was made to look more than strong enough by his performance in the TLC match, where he got the better of Strowman fairly conclusively. That sets your match up quite nicely; I'm absolutely certain that we did not need to see him take out Balor and defeat Rollins. Then we have GM and Commissioner drama. I liked the idea of Shane cold bloodedly leading the troops last week, but the whole Stephanie re-appearing to put Kurt's job on the line thing is a tedious retread, and Daniel Bryan working against Shane in secret ON NATIONAL TV is ridiculous. All Shane needs to do is watch Raw and he knows what his GM is up to. We all know Bryan is not going to be cleared to wrestle. WWE really need to stop teasing more gullible fans with him. Makes you long for the days of Teddy Long, when the GM was background detail and little more. I do like the idea of Zayn and Owens having an axe to grind and costing Smackdown the match, however, which certainly looks like the way things are going.

All in all, the past two weeks have shown the best and worst of WWE, and it strikes me that maddening inconsistency has been their calling card for the past two years at least. It's frustrating that an all time stacked roster is not producing consistent greatness because of the bunglers in creative, thar for certain.

This is Maverick, requesting flyby.