---



REQUESTING FLYBY: Night of Champions 2014 Review


By Maverick
Sep 22, 2014 - 12:49:08 AM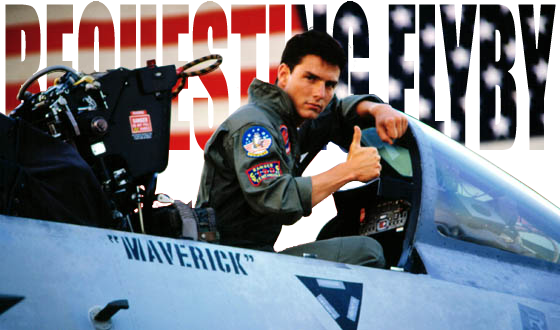 Night of Champions 2014 Review



Well, just as I suspected, all the pissing and moaning over the build was shown to be unnecessary angst as WWE delivered a strong pay-per-view. Just a cursory look at the card should have been enough to allay most fears, but nevertheless it was a fun experience to see people being pleasantly surprised by the action on Twitter. Certainly it was a much better show than last year's equivalent. Right, let's break down those matches shall we?

Goldust and Stardust defeated The Usos to win the WWE Tag Team Championships

This was a good choice of curtain jerker, and The Usos got to showcase their teamwork early on with a great hangman spot on Stardust. However, turnabout was of course fair play and the aggression of the heels took over with Jey playing face in peril briefly, but a relatively quick tag to Jimmy followed and he cleaned house with customary style, emphasising their status as fighting champs. He hit some sick moves on the outside but Goldust's veteran nature was shown when he caught him in a powerslam, allowing Cody as the legal man to show his sadistic side. I liked how quick tags from the Dusts allowed them to efficiently wear down Jimmy, with Stardust showing that obsessive character streak; in kayfabe you could tell how much he wanted those tag titles. Jimmy played a great face in peril, denying the crowd the hot tag, until he finally got it in a great spot where Stardust ducked the enziguri only to get hit with it. Jey came in like a house on fire, following which Stardust got his just desserts, with Jey working over leg in a nice nod to the build where Stardust did that to him. The match ended with a great sequence of high spots, as we have become accustomed to with with Usos matches; with bodies everywhere, Jimmy tried with the splash and missed, and Stardust rolled up Jimmy for the titles. These two teams started somewhat methodically but built to an effective crescendo. I look forward to seeing them resume hostilities at Hell in a Cell.

FLYBY RATING: ***


Sheamus defeated Cesaro to retain the US Championship

Although the feud heading in was trash, the actual match was always likely to deliver, and so it did, with the two midcarders matching power in the early stages with some good grappling back and forth. Sheamus was not afraid to wrestle technically against the Swiss Superman, foregoing his usual brawling until a Cesaro slap provoked him into coming back with bombs as the match spilled to the outside. The battering ram (slightly sloppily performed, which is unusual for the Irishman) seemed to give Sheamus the advantage but Cesaro came back with a sick uppercut off the apron, a reminder of just what a thrilling wrestler he can be to watch. Cesaro's strength was emphasised both with his use of a sleeper and when numerous reversals ended with a suplex. Sheamus then hulked up on the apron but Cesaro roared back with the running uppercut. The two men worked impressively stiff, particularly with Cesaro countering a Brogue Kick with the elevated uppercut and when Sheamus came out of the corner and went on a trademark babyface roll with a series of high impact manoeuvres. The story became all about whether Sheamus could get the Brogue Kick; he set up for it and missed, went for it again, and got countered into a sick Burning Hammer for a great near fall. Cesaro showed some heel skills with taunting puro slaps and seemed to be demolishing the champion in the corner with stiff kicks, but the Celtic Warrior roared out of the corner with the Brogue for the win. Exactly what a midcard title match should look like! Imagine how good it could have been if WWE had put more effort into the story going in?

FLYBY RATING: ***¼


The Miz defeated Dolph Ziggler to win the Intercontinental Championship

I had this down as a potential show stealer before the bout took place, with fun stuff involving the "Stunt Doubles". Sadly, WWE decided to get some country music jabronis to do guest commentary, and their involvement, overbooking and some dreadful announcing sucked the life out of the match. There was some slick counter wrestling to start off, with Ziggler getting the multiple elbows with R Truth cheerleading gleefully. When Miz gained the advantage he showed his command of his narcissistic heel gimmick by posing in between strikes and then dancing about like a boxer, both neat touches. When he's on his game, the Awesome One is a very good heel. The chemistry of the two men was once again evident with Ziggler going on a very nice roll with two clotheslines, a corner charge and a neckbreaker, momentum which Miz countered with a sunset flip out of a fameasser attempt. Sadly, this was the moment where those Florida Georgia Line nobodies were booked to get involved, running off Mizdow, which was frankly a terrible idea. Note to WWE- just because you're in Nashville, doesn't mean you have to suck up the country music industry. An enraged Miz turned into a sweet superkick straight in the moneymaker for a near fall, following which Miz caught The Show Off in the figure four- which he seems to have got better at applying. Dolph sold it beautifully of course) and reached the ropes, following up his escape with a fameasser for near fall while selling the leg. Mizdow then returned to interfere which allowed his employer to recapture the white belt with a roll up involving a handful of tights. All the shilling of the roody poo country singers' album and the overbooking kind of marred an otherwise decent match. I was surprised that Miz won here, but am more than up for seeing this feud continue, as it's been fun.

FLYBY RATING: **½


Seth Rollins came out for an inevitable promo segment to trash Roman Reigns. He insisted on being given a count out win and on having his hand raised. Equally predictably, he issued an open challenge. The tron showed a taxi arriving and of course it was the Lunatic Fringe, who battled Rollins through the crowd and all the way around the arena, knocking down agents and security like ninepins in the process, until Ambrose was finally removed from the arena. Personally, I would have held off on Dean's return just a little longer, but it was a very fun segment and there are surely no doubts now that these two will be tearing each other to pieces inside the Cell come October 26th.


Rusev defeated Mark Henry

Before the match, Lillian did some patriotic singing and Henry shed tears in an epic sell job. Fair play, Mizark has some acting chops. Rusev was out powered by Henry early and sought refuge on the outside, and when Henry finally followed, he was thrown back first into the steps. Rusev then followed a kayfabe ruthless game plan, grinding Henry down with strikes and wear down holds. The World's Strongest Man sold the back injury, being unable to pick the Bulgarian Brute up, and the delay cost him as he was hit with a spin kick. Rusev worked the spine further and went for The Accolade but Henry fought out of it, following up with a desperation World's Strongest Slam, but he could not get the cover in time. The Russian sympathiser rolled out of the ring to buy time in a nice selling of his match instincts. Rusev returned with kicks and Henry was reeling. This time, The Accolade was applied successfully and Henry sold like a champ and tapped. This was basically a squash, and not a particularly pretty one, but it served a broader purpose in continuing the big Bulgarian's gradual push. Don't be surprised if The Big Show is next on the list.

FLYBY RATING: *¼

Randy Orton defeated Chris Jericho

The opening of this contest ebbed and flowed between disappointingly methodical and pleasingly heated. The action on the outside was a lot of fun and it would have been nice if they'd turned it into more of a brawl, as that section of the bout worked really well for me. They seemed to work a story where Jericho would go for big moves and Orton would counter them and then viciously take advantage. I really liked Orton suplexing Y2J on barrier and the announce table; those were brutal looking bumps. Unfortunately, when they were back in the ring, the chin lock came out, but Jericho fought back quickly, thankfully, and some back and forth off the ropes ended with Orton hitting that sweet snap powerslam. Further awesome counters were to come with a Lionsault countered into a backbreaker and an RKO thrown to the floor, followed by the Lionsault for a near fall. Orton threw Jericho into the post and went for the Punt but that was countered into a roll up for another near fall and then the rock star was able to slap on the Walls; Orton was denied the ropes several times but finally managed to roll out and get Jericho out the ring and into the rope drape DDT. With some more impressive counter work, The Viper's patented RKO set up was met by the Codebreaker for yet another false finish. The match, however, finished in disappointingly telegraphed fashion when the tired RKO out of nowhere off the dive finished Jericho's resistance. Why would anyone go to the top rope and wait for their opponent to turn around before they hit the top rope move? And why would anyone dive at Orton in kayfabe, knowing that he has that catch RKO in his locker? Stupid finish, but otherwise, a decent match, if not one destined to be spoken of as a classic.

FLYBY! Rating: **¾


AJ Lee defeated Paige and Nikki Bella to win the Divas Championship

The triple threat unfolded in a fun way typical of the genre, with the ladies trying to eliminate one participant to make it a one on one. There were some cool spots and some crisp action, and I did smile when Nikki slapped on the Del Rio arm bar! AJ showed some aggressiveness when she threw both her opponents into the barrier outside the ring and then isolated Paige inside the ring, who resorted to some coquettish begging in a nod to the will they/won't they lesbian hinting build. There was also a nice story where AJ and Paige didn't think Nikki belonged in the match. Paige also showed some impressive character work, yelling "why don't you love me?" and following up with some crazy headbutts. She followed up with the rope drape knees to the midsection but Nikki revived herself and threw the Englishwoman off the apron. In the ring, Miss Lee slapped the Black Widow on Nikki but Paige saved the match with a pair of sick superkicks. Several near falls followed with a tower of doom spot and the Rack Attack saved by AJ. The finish came when AJ hit a kind of FU to the outside on Nikki, and got the Black Widow on Paige, who struggled mightily, but this time could not escape and had to tap. AJ as the champ opens up all kind of possibilities and I liked how gutted Paige was as the diminutive babyface skipped away from the ring with her title. It impresses me how both AJ and Paige sell how much the title means to them- that means credibility for the belt in the long run. This was a fun match and I'm glad there was no lead balloon involvement from Nikki's twin.

FLYBY RATING: **¼


John Cena defeated Brock Lesnar by disqualification (Lesnar retains the WWE World Heavyweight Championship)

The pre-match hype with the statistics helped put this one over nicely, and Lesnar looked like he was going to pick up where he left off at first, but in a nice twist, Cena blocked the suplex and used a pair of clotheslines and an early AA, but Lesnar kicked out and slapped on the Kimura when Cena tried to capitalise. They were taking a similar approach to The Undertaker vs. Triple H from Wrestlemania XXVII, with heavy hitting artillery being used from the first bell. In a story of survival, the Franchise Player had to constantly be aware of where the ropes were, as the former MMA star went after the arm again and again. With the submission game not working, Brock went for a huge release German suplex and then the Three Amigos! The plot was that Lesnar was giving his challenger no breathing space at all. John Boy finally got some offense in with stiff forearms, one of which jacked Brock's jaw all the way back, but the animal strength of The Beast manoeuvred Cena back into the corner. I liked the removal of the gloves from Lesnar as it showed his intent to hurt his opponent. An attempted AA was countered into another German and at this point, it seemed like the first match with added Cena offense, but the closing minutes showed that the bookers had something else in mind, as the company poster boy hit four Attitude Adjustments and locked in several STFs, but we would never know whether Cena really was on track to take down the Beast Incarnate, as Seth Rollins appeared out of nowhere and drew the DQ, briefcase in hand. pre-match rumours had Lesnar learning how to take a kerb stomb and we got to see exactly why that was, as The Architect first nailed Cena with briefcase, and then the stomp on Lesnar! However, before the bell could ring for the match, Cena went after Rollins, who made good his escape, before Brock finished his evening by F5-ing John. This was an interesting one, with the story switched up a bit and an intriguing ending. I have to say, I liked that finish, as it put over Seth's conviction that he could beat Lesnar given the opportunity, saved Cena from having to take another loss and created an interesting scenario for Monday Night Raw. It all made a lot of sense to me.

FLYBY RATING: ***


So, a very fun pay-per-view with a few curveballs thrown and some excellent action in the midcard in particular. Well played, WWE. Maybe tonight will silence some of the doubters for a while, though that may be a forlorn hope.

FLYBY RATING: **¾


So what did you guys think of the pay-per-view? Be sure to let me know below, or you can tweet me here:



This is Maverick, requesting flyby!