---



REQUESTING FLYBY: My Thoughts On The Annual WWE Silly Season (Jinder Mahal, JobDown Live, House of Horrors, Payback, Great Balls Of Fire AND MORE!)


By Maverick
May 2, 2017 - 7:36:33 AM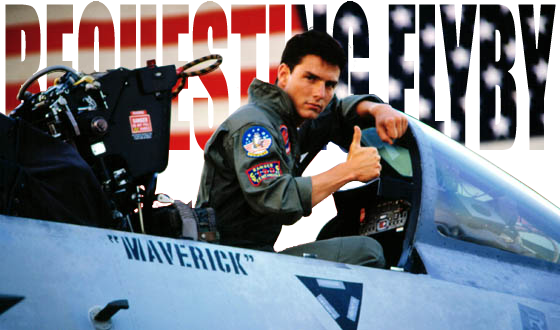 My Thoughts On The Annual WWE Silly Season (Jinder Mahal, JobDown Live, House of Horrors, Payback, Great Balls Of Fire AND MORE!)



No sooner had I written a column praising WWE for Wrestlemania, its aftermath, and for the intelligent manner they shook up the Raw and Smackdown rosters, they were busy making me look foolish by falling back into a long established pattern of "bizarro booking" which often follows the conclusion of the wrestling year at the Show of Shows. In years past we have had "outta nowhere" pushes for the likes of R Truth (which worked much better than it should have done), Mark Henry (an overwhelming success), and even John Laurinaitis (the least said about that period the better). Moreover, the creative team often fall into lazy habits at this time of year, leading to some television which is a puzzling watch to say the least.

With that said, it was hilarious to me that the decision to push Jinder Mahal as Randy Orton's next opponent for the WWE Championship elicited quite as much debate as it did. Not only is it the sort of move which happened regularly during the last brand extension, it was wholly predictable if you have followed the product for long enough. Remember King Mabel (If you don't...lucky you)? The truth is that wrestling companies, specifically WWE, push weird people all the time. I certainly don't think it's anything to get all bent out of shape about. Yes, Jinder is a perpetual jobber, and yes, it is never ideal when the push is instant, rather than being built up over a few months like the Hall of Pain was, and yes, it is very silly that AJ Styles is now number one contender for the US Title when he fought at Wrestlemania for being screwed out of a WWE Title shot, but I certainly don't think it's made for unwatchable television. I could do without the monologues in Punjabi and the generic "foreigner" angle, but the actual execution of he and the Bollywood Boys playing sneaky numbers on Orton has been reasonably entertaining, particularly at the conclusion of the House of Horrors match. Ultimately, I think this signals WWE going for a "challenger of the month" deal for Orton until Summerslam, when they'll go for more of a marquee match up. And there's nothing new in that.

More angst was then spilled across internet message boards because of the elevation of Breezango to number one contenders to the tag titles on the blue brand, leading many to christen it the "land of the jobbers". Personally, I think that's unfair. Certainly, the Smackdown tag division has been badly handled, and it's downright ridiculous that The Usos and American Alpha had such a stop-start programme, and as a rule I'm not overly fond of thrown together teams (see also: Slater and Rhyno), but Breeze and Fandango have worked their asses off with a terrible gimmick and do deserve a chance. Breeze was a fantastic talent in NXT and has been horribly misused on the main roster; I'm all for him getting more of a spotlight. As for Fandango, he's an underrated performer, and I daresay his turn in the Southpaw Regional Wrestling videos has turned some backstage heads, hence the sudden interest in him. Again, I'm not defending hotshot booking, which rarely, if ever, works, but I'm not ready to rant and rave about how awful it is either. What is certainly awful is the newly announced Raw pay-per-view "Great Balls Of Fire". I mean, I get that they wanted something more summer sounding, but why not go back to Great American Bash or something? Bizarre as it is though, it shouldn't be a deal breaker for anyone. Remember the late 90s when every PPV had some kind of wacky deviant spelling ("Insurexxion" anybody)? Ultimately, if the in-ring action is up to par, nobody will much care one way or the other what the damned thing is called.

Then we have The House of Horrors match, which everybody, including myself, was dreading due to the dull feud Orton and Wyatt had up to that point. WWE have rarely executed weirdness well with the Wyatt character, and the idea of the match seemed to bode ill. And then, they nailed it. It was brilliantly silly in a similar way to The Final Deletion, or going years back, The Boiler Room Brawl. There's always going to be something manically entertaining about two men fighting their way through some kind of hick shack, and the presentation and production of it were pitch perfect. My only complaint was the stipulation that it had to end in the arena, which took one out of the mood some, but I imagine that was so the Bollywood Boys/Jinder Mahal interference could take place and further that angle while closing this one with a Bray victory to give him a bit of momentum on Raw as an agent of chaos, as seen in the closing segment of last week's show where he indiscriminately attacked Dean Ambrose and The Miz. The handling of Wyatt has always been grossly inconsistent, but perhaps this truly is a new and exciting start for him.

Despite the "Silly Season" feel to the WWE product at the moment, I found Payback to be by far the best single brand pay-per-view of this new extension. Every single match delivered in spades, and there was not a single dud. The curtain jerker was a supremely intelligent piece of character wrestling from both men, which took advantage of all the masses of experience the two men have between them. What an absolute blast to the match, and the storytelling touch of the finger which cost Jericho at 'Mania was the icing on the cake. What a surprising finish, too. The cruiserweights knocked it clear out of the park again, following up their bravura effort at Wrestlemania with an equally brilliant game of chess here. The dusty finish was again evidence that old school is always the way to go, keeping heat on Neville in the King of the Cruiserweights role which suits him so well. The women's match was better than any of those hyperactive, nonsensical bouts between Charlotte and Sasha last year. What Alexa and Bayley had was a proper wrestling match, with an enormously intelligent ending sequence that painted them as superior storytellers to the two supposed alphas in their division. Rollins and Joe had the kind of intense, mat based war I had anticipated they would have, and there were shades of Bret Hart in far more than just the finish. This was a toned down, business like Seth Rollins, and I like where the character is going. Finally, the main event had WWE make the correct decision in booking Strowman to go over Reigns in fairly dominant fashion (as he should given the kayfabe preceding the match). What I hope for now is a triple threat at Great Balls Of Fire (still hilarious that I'm typing that) between Lesnar, Strowman and Reigns for the gold. I think that would be a hard hitting demolition derby of a match well worth the admission price.

Here's the thing about WWE Silly Season...there might be questionable booking choices and weird angles all over the place, and some weeks it will look like nobody even bothered to write the weekly TVs and had to invent something at the arena. But you can usually be 99% sure that we'll get some great PPV matches to tide us over until more captivating storylines come along.

This is Maverick, requesting flyby!