---



REQUESTING FLYBY: It's Time To Retire The Money In The Bank Briefcase


By Maverick
Aug 16, 2017 - 6:19:25 AM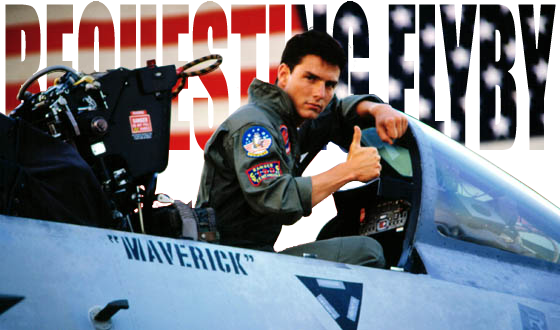 It's Time To Retire The Money In The Bank Briefcase



Last night on Smackdown, Baron Corbin followed a path that has become all too familiar since Edge first appeared to a rapturous reception to cash in on a vulnerable John Cena at New Year's Revolution 2006. Upon seeing that Cena had hit a super AA on Jinder Mahal, Corbin chose to cash in his guaranteed title match there and then. Immediately, possibilities whir; would this be and audible placing Cena in the title match after all (WWE are just paranoid enough to do that)? What would happen to the Mahal vs Nakamura match? Would we, in fact, get a second fatal four way for a major championship on Sunday? In the event, WWE went the other route, one they've tread less often, but one which feels equally stale: Baron Corbin suffered an embarrassing loss in his cash in match, being rolled up by Jinder Mahal, who escapes to take on Nakamura at Summerslam for the gold. Corbin was left raging, and will face Cena as planned in Brooklyn. We'll come to why this failed cash in felt like the complete non-event that ends the usefulness of the Money In The Bank contract match for good during this column, as well as what it tells us about the way WWE pushes talent in the modern age, and how being the contract holder can often equate to the slow death of main event prospects.

Over the past decade, WWE's handling of the Money In The Bank contract has been increasingly incompetent. In 2010, Wrestlemania XXVI included the largest field yet. It was a mess of a match made worse by its crowded field and the fact that the desire for special spots led to several prominent botches. Then there was Jack Swagger a) being booked to win after his initial heat from being an ECW champion who had good matches against Christian had completely evaporated following an underwhelming stint on Raw and b) him taking half an hour to unhook the damned case. Following that, they uncoupled the contract match from Wrestlemania, creating an eponymous gimmick pay-per-view in which not one but TWO contracts would be contended for, one on Smackdown and one on Raw. This absurd inflation further accelerated the process of midcarders who were not ready for the main event being fast tracked into a position they had not yet earned, something which is a problem in a brand extension system to start with, but much exacerbated by the presence of two "any time, any place" title contracts.

The mess made of the Summer of Punk in 2011 was entirely caused by the fact that the wrestler who got hot organically could not be ignored, but at the same time, they had this guy they wanted to push running around with a red briefcase. The resulting farce (John Cena being pinned with his foot on the rope by guest ref Triple H, Kevin Nash run in, Del Rio cash in, weird autumn of matches finally resolved by Punk winning at Survivor Series) was something that should have told everyone that the briefcases needed at least a re-think, if not a complete rest, but on we went, with more disastrous results. In 2013, Cody Rhodes started to get hot, and put in a fantastic performance in the blue brand Money In The Bank ladder match. At the end, he was denied by his own tag team partner, Damien Sandow, and the two had an excellent feud based around the briefcase for Summerslam 2013. However, it became increasingly apparent that the contract was only given to Sandow because it was a way to facilitate Rhodes' face push, not to put the Intellectual Saviour in a position to be World Champion. Therefore, once the Rhodes feud was done, Sandow stumbled around until November that year, when he cashed in on Cena on Raw. Although the match was one of the best TV bouts of the year, Sandow lost and his career went into terminal decline. Before long he was dressing as Davy Crockett and jobbing out to everyone with a name.

This theme of the briefcases being given out of default rather than because there was a plan for the holder continued when the brand split officially ended and we went back to one case. In 2015, Roman Reigns was the hot bookmakers favourite heading into the match, but WWE had a plan to have him feud with Bray Wyatt, which was facilitated by Wyatt appearing at the peak of Reigns' success in the match and knocking him off the ladder (anyone but you, Roman). As Ambrose and Rollins were wrestling for the title in the main event and Kevin Owens was wrestling John Cena in a U.S Champion vs NXT Champion match, the other competitors in the contract match were an assortment of veteran midcarders, and the roulette wheel of WWE booking happened to land on Sheamus, who had been re-cast as a bully heel following a long injury lay off. Again, the decision to give someone the contract was based around who they weren't rather than who they were, and it caused huge issues. No-one could imagine when it would be appropriate for Sheamus to be a single roster WWE World Heavyweight Champion. As it happened, Seth Rollins' knee injury in November 2015 meant that a hasty plan was constructed to have Sheamus cash in on Reigns following the end of the Survivor Series tournament to determine a new champion. The resulting feud between Reigns and The Celtic Warrior was a lukewarm disaster, and was thankfully at an end by the time the Rumble finished. Although he's a perfectly respectable (and useful) midcard talent, it just isn't in the stars for the Irishman to be a top flight main eventer.

Following the re-instatement of the brand extension, I feared that we would go back to two briefcases, with Money In The Bank becoming part of a "Big Five", with both rosters competing. I was somewhat relieved when it became clear it was a Smackdown only event, but then it again became clear that Baron Corbin was only being given the blue briefcase because he was being used to build heat for Shinsuke Nakamura, who he attacked during his entrance. The heroic return of Nakamura was the first time he really clicked on the main roster, so the feud between the two was a logical move. However, Corbin, though a talented in ring performer, is still growing as a character, and was probably a year or two away from being a bona fide main eventer. Therefore, his feud with Cena has that awkward feel of "is this another trademark buried by John match?" and his carrying of the contract felt out of step with the fact that more seasoned performers like Owens, Zayn, Styles, Cena and Nakamura are floating about the roster. Therefore, the decision to pull the plug on The Lone Wolf's run as Mr Money In The Bank does not feel entirely surprising. Some will jump to assumptions about Corbin's standing backstage, or try to construct a narrative whereby he has failed in his prominent midcard position. I'm not so sure about that; his feud with Dean Ambrose was fantastic, and he benefited enormously from working with someone with the Lunatic Fringe's ring craft (have a look at the Wrestlemania match, and the post-Wrestlemania Smackdown match for evidence). I also thought that the Zayn and Nakamura matches were better than they got credit for. For me, this isn't about Baron Corbin so much as it is about the way that the Money In The Bank briefcase causes ill advised booking decisions which can have adverse effects on the wrestlers involved.

Now, it's important to say that this may be the making of Corbin. How the character is booked and written for following this frustration will be important. How he performs against Cena at Summerslam will be important. If either of those things go wrong, then we may see a Sandow or Swagger style slow career death, which would be a great shame. In this writer's view, Money In The Bank has outstayed its welcome and outlived its usefulness. For all the success stories (Edge, Punk, Rollins, Ambrose) there are an equal amount of disastrous choices (Swagger, Del Rio, Sandow, Sheamus) and bad booking decisions associated with them. The "quick fix" method of creating main eventers does not work. The only true way is the traditional way; book great matches in the midcard, watch the midcarders get over, and then elevate them when the time is right. Ultimate Warrior, Bret Hart, Shawn Michaels, Steve Austin, The Rock, Triple H, Eddie Guerrero...the list goes on and on. It's time for Money In The Bank to go the way of the dinosaurs, and that, my friends, is true.