---



REQUESTING FLYBY: It's Been A Strange Month In WWE (+MITB Thoughts)


By Maverick
Jun 29, 2014 - 8:11:26 AM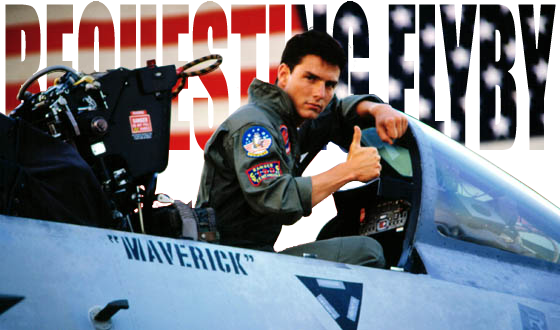 It's Been A Strange Month In WWE (+MITB Thoughts)



This has been one of the strangest pay-per-view cycles I can remember for a while, an odd mix of the WWE "silly season" post-Mania "throw it at the wall and see what sticks" approach and a genuine string of misfortunes which have forced the company to adapt their game plan and seemingly call some audibles. We have had some of the best wrestling television you could hope to see as well as some of the most humdrum and bland wrestling television around. What I propose to do here is to take a look at the issues raised by the month of June and examine where it all leaves us for Money In The Bank in a few hours.

The Title Situation

When Daniel Bryan shockingly announced that he had a legitimate neck injury that required surgery, the wrestling public held its breath. Having seen the undisputed champion of smart fan affection ascend to the Wrestlemania main event and win the titles in the most emotive way possible, the audience now had to deal with the prospect of a lengthy lay off for their idol. Except that this was the type of problem which might take a few weeks to heal or might take months. Nobody knew. And you don't mess around with neck injuries. Bryan went in for his surgery without vacating his titles because WWE were effectively hedging their bets, not wanting to jump in and re-write storylines if they didn't have to. And so Daniel appeared on TV to say he would not vacate the belts, he was threatened with being stripped of the belts, Brie Bella quit live on air at Payback to prevent the American Bandwagon from having to make a choice between the straps and his love for her, and then following final confirmation that he could not compete, the Authority stripped them so that they'll be on the line in a ladder match at Money In The Bank.

All of this, from the week after Extreme Rules to the final decision to make the titles vacant took one calendar month.

And that's the problem. It was a month of dithering, playing for time, and hedging of bets. It was painfully, painfully obvious that all of the Stephanie/Brie/Daniel segments on television were a way of keeping Bryan visible in case he could compete at Money In The Bank, but as time wore on it became more and more clear that he wouldn't be able to, and the decision not to just have a title vacation story immediately looked more like an error with each passing week. With the company on a creative hot streak since Summerslam 2013, I would have expected them to take the right hook to the jaw and roll with it. Have the Authority come out, do all of the B+ Player stuff they do anyway, strip him of the belts and announce a title tournament. This could have taken place over a series of Raws leading to a final at a pay-per-view, or they could have gone the Deadly Game route and had be a one night deal. Either way, it would have been much more decisive than "oh, our champion might be in a stretcher match or might get stripped, not sure yet, we'll let you know".

The upshot of all the hanging around is not only the fact that the television product has been harmed, it's also created a situation in which the company are very likely going to have to play safe and put the belts either on John Cena or Randy Orton. This doesn't seem like the kind of situation in which a new star can be crowned, because Battleground and Summerslam are around the corner and any new champion would probably end up having only a transitional reign, which is a good way to ruin this new guy you've just set up. For that reason, I can't see the likes of Wyatt, Cesaro or Reigns being the ones to pluck the belts off the coat hanger on this occasion. Who knows, WWE could surprise me. They have done many times in the past. But everything they have booked in the title picture since Extreme Rules has screamed that they are playing it safe. Those paint by numbers multi-man tags in consecutive weeks are an obvious physical manifestation of that philosophy.

However, I'm not a negative fan by nature and I can see a lot of advantages in the short and long term booking to doing things the obvious way in this instance. Putting the belt on Cena allows for the rumoured blockbuster with Brock Lesnar at Summerslam to resolve the nagging loose storyline thread present since January when Lesnar announced that he wanted the title, an ambition he has so far got nowhere near accomplishing. A two match programme with Cena would be box office and probably a critical success too, since they achieved magic at Extreme Rules 2011 and two matches would add to the first in creating a three match series. Or, if Daniel Bryan is fit and ready to go for Night of Champions, why not chuck him into the mix of a triple threat? Going over both Lesnar and Cena would add to the aura of the Yes Man after his previous triple threat victory over Orton and Batista. The other option, giving the WWE World Heavyweight Title to The Viper, would allow for the one on one rematch between Bryan and Orton we never got to see, although I do understand that there are parts of the audience who don't want to see that match again. Overall, the smart money seems to be on Cena to be the one hooking the belts in a few hours time.

By the way, I'd just like to take this opportunity to say that I do not, in any way, take seriously the backstage rumour that Bryan will be banished to the midcard upon his return. If the last year has not convinced you that the bearded one is a major player for the rest of his career, I doubt there's anything I can say that will persuade you otherwise, but I truly believe that D-Bry will begin his chase to win back the titles as soon as he's healthy.

The Shield

As much as WWE played it safe with the title picture, they went the opposite way with their hottest commodity, The Shield. Having defeated Evolution three to nothing in a gruelling elimination war, the Hounds stood united at the end of Payback with the world seemingly at their collective feet. While some were predicting some sort of turn from Reigns (in a 1998 Rock fashion) or maybe Ambrose (because he's a psychopath), the prospect of a Seth Rollins heel turn was not one many were expecting to see. It was certainly a brilliant piece of television, with Ambrose's facial expression summing up what the fans in the audience and at home were feeling too. Some had a problem with the literal out of nowhere audible being called in this kind of way, but mostly, I think it can be justified. Firstly, there was literally nobody else for them to face, either as babyfaces or heels, so some kind of split had to happen. Secondly, for anyone who felt that it was out of character for Seth Rollins to be the betrayer, it should be pointed out that his status as peacekeeper and strategist was only established around the time of the Rumble and the month long build to Elimination Chamber. In terms of the bonds of brotherhood seeming stronger than ever a mere night before the turn with no foreshadowing of the chair shot heard around the world, well, that was what made the turn have so much impact. Professional wrestling still has to surprise us sometimes, don't you think? Rollins saying that they were never his brothers but his business partners is simply the kind of things heels say. He's had an attitude change and an epiphany that his own career needed advancing and Triple H was the man to do that for him. The Architect put his body on the line to turn matches for his stable time and again, and what was he likely to get out of it? Was he risking his neck for him...or for Roman Reigns?

So, the way the turn came about and was executed, I have no problem with. I understand people saying that the delay in coming up with new ring gear and the hastily prepared entrance theme smacked of the last minute nature of the decision amidst rumours of needing a quick ratings boost, but I think the turn, the matches with Ziggler and the promo work Seth has put out as a villain all show that this alignment shift has worked for him. It's worked wonders for Dean Ambrose as well; already breaking out as a seriously kick ass babyface, the Lunatic Fringe now finds himself in a Steve Austin in late 1996/early 1997 kind of place, attacking out of nowhere to wild pops from the crowd. With his mic skills and command of non-verbal communication, Dean is poised to become something seriously special, and his participation in the traditional Money In The Bank Ladder Match alongside his former partner is intriguing. The smart money seems to be on these two to cost each other the briefcase, or for one of them to snag it and for the next couple of pay-per-views to revolve on it being on the line. Just for the fact that these two are in the match, it's the one I am most looking forward to.

The only minor casualty in the Shield split so far- and it's early days of course- seems to be Reigns. The drugging of Stephanie's drink was a very weak piece of storytelling and not one that seemed to suit the big man's character. He's still shining in backstage segments where his charisma allows him to get away with few words, but he may be exposed when forced to give longer promos. If the rumours are correct, we're likely to get singles matches between he and Orton at Battleground and he and Triple H at Summerslam. Those two guys can carry almost anyone to a great match, so they may be exactly the opponents that he needs in these early stages of his singles career. Even so, they need to be careful with Reigns' push. Time it so it comes to the boil around the Rumble, would be my advice. There is always the danger of turning him into another super babyface if WWE aren't careful. So far, I've probably enjoyed his post-Shield work least of the three, though that isn't entirely his fault, since the writing on his feature episode of Raw the other week was terrible.

Bad News and Showing Off

At the time of writing, we still do not know for sure whether Wade Barrett will be able to participate in Money In The Bank. Until the news broke of him hurting his shoulder, I felt fairly certain that he would be the one taking the briefcase, not only because of the hot streak of matches and clean wins he's been on, but also because of what that gimmick could do for the case. The idea of Bad News coming out and cutting a trademark promo as he walks to the ring to cash in is hugely appealing, and the idea of him bothering the champion by cutting "I'm afraid I've got some bad news" speeches during their matches is similarly so. With Barrett's status somewhat up in the air though, it doesn't seem such a lock anymore. WWE may pull a Steve Austin and have him compete injured while taking minimal risks. A ladder match is dangerous but also involves a lot of lying about. Damien Sandow did nothing for the entire match last year before tipping Cody Rhodes off the ladder. Barrett could do something similar this year, bad shoulder or not. Then again, WWE are much more medically aware these days and may not be willing to allow the Englishman to compete. Chances are they will give him every chance; the fact that they've not announced anything yet seems to indicate that he is 50/50.

If Barrett doesn't compete, it seems to open up the field a little. If we go with the theory that Rollins and Ambrose will cost each other, we may find Dolph Ziggler's rehabilitation gathering pace. Wishful thinking, you might say, but given his profile on the show recently, his matches with Seth Rollins and Batista, his promo time increasing, and the fact that he hasn't sustained an injury in a while, it does look like his dog house time is nearing its end. WWE do know what they have with Ziggler, and whatever reservations they might have, the company have a record of rewarding those who reform themselves- look at Jeff Hardy and Eddie Guerrero as prominent examples from the past. I am by no means saying that Ziggles will win tonight, but he is at least in the conversation now, and that is more than we could have said back in January. For the record, if he did win, I think holding that case would motivate him hugely and perhaps stop those silly off the record remarks that get him in hot water. Even so, if Wade shows up tonight, I'm pretty sure he's winning. If he doesn't, just keep your eye on Dolph along with Seth and Dean, because you never know…

Bubbling Under

The midcard has been similarly unstable this PPV cycle, with a whole raft of jobbers cut free for the first time in several years. It was a long overdue stream of releases in all honesty, but as Steve pointed out on The Late Shift on LOP Radio, it has left the likes of Adam Rose, Rusev and Bo Dallas with a lack of opponents to beat as they extend their respective winning streaks. Speaking of the developmental call ups, they have each experienced a fairly similar treatment, with different levels of success. Personally, I am a big Rusev fan, which I know is not a popular position within the IWC, but for me, his athleticism, size and unique look make him a contender. Lana has been a fantastic mouthpiece, and pleasingly, the cheap heat tactics involving references to Russia and Putin have been a resounding success in gathering jeers from live crowds. Unlike in the eighties, the promos the Ravishing Russian cuts have been somewhat ironic and tongue in cheek in nature, and I've quite enjoyed their post-modernity myself. Did Rusev need to face Big E again so soon after comprehensively thrashing him at Payback? No, probably not. But with less matches on the card, it seems they'll get some more time. I'm honestly anxious to see what both men can do in a ten to twelve minute affair. Rusev to win, obviously, but I think it'll be entertaining.

Bo Dallas is not booked on the card but may well make an unscheduled appearance at some stage. His gimmick is one that I think works and his slightly under-developed ring game meshes well with his character's delusions of brilliance. I've found it funny and refreshing, 1996 Rocky Maivia meets 1999 Kurt Angle. Not as good as that, obviously, but entertaining enough. They now need to think of a first proper feud for the younger Rotunda brother to have, because two minute matches followed by a promo will only work for so long. On the other hand, I cannot stand Adam Rose. Russell Brand in wrestling trunks is not something that appeals to me, and once the novelty of his entrance has worn off, it's tough to see it getting over long term. The fact that Vince backstage has allegedly already expressed his lack of faith in the gimmick says much, and we may not see much more of Rose in a feature role. Like Fandango before him, he's probably destined to be a decent enhancement talent lower down the totem pole. The guy can work a match just fine, so he has that going for him. Just a bit mystified that he is on the main roster while Sami Zayn isn't…

This month we also got the transformation of Cody Rhodes, the man on a losing streak, to Stardust. I love this development. Not only is it reminiscent of Owen Hart going back to the Blue Blazer gimmick in '98/'99 (which was terrific television), there are few members of the roster who embrace a character shift quite like Cody. From white bread junior partner to Bob Holly, to entitled second generation star, to "Dashing", to disfigured psycho, to scholar, to hot babyface, to tag champ, the younger Rhodes brother has shown admirable range over his time with the company, and he's already nailing this new role. I fully expect he and Dustin to go over Rybaxel tonight, building towards an eventual Stardust heel turn in time for Summerslam, where we may FINALLY get to see the Cody vs. Dustin midcard barn burner everyone has seemingly been talking about since 2009 or something.

In the Divas division, Paige is up against Naomi in what could be a fun, athletic and fast paced contest. I really hope so. Both women deserve the platform to display their talents and may well get it. Sadly, Cameron will be hovering at ringside like a pestilential vapour, and her interference will likely be the deciding factor in a Paige win, creating a rivalry between Naomi and Cameron. The Funkadactyls feud will draw about as well as a man with no hands, but that won't stop WWE from booking it anyway, I'm afraid.

-------

So there we have my thoughts on the month just gone and on the pay-per-view taking place this evening. Got anything you need to get off your chest about the issues I brought up? Feel free to get involved in the columns below!

Also, you can follow me on Twitter here. Warning: feed contains lots of live tweeting of World Cup matches.



This is Maverick, requesting flyby!