---



REQUESTING FLYBY: How Not To Book Feuds, Starring WWE Creative


By Maverick
Nov 30, 2016 - 10:57:18 PM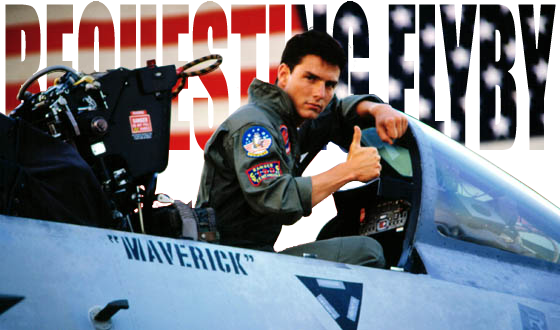 Like many loyal WWE fans, I finished watching Survivor Series with a sense of excitement and optimism. Not only had WWE delivered on the core concept of Survivor Series throughout the show for the first time since...probably the mid 90s, they had done so with a style and gusto that made me reconsider my vehement opposition to the brand split. The blockbuster five on five "main eventers" match pulled on so many narrative threads and plot dimensions from the previous four years or so that one could only stand back and admire the scope and ambition of the work. All of the major feuds and alliances in the company right now were advanced by the bout in impressive fashion. In effect, it showed what professional wrestling storytelling and booking can achieve at its best. Meanwhile, the women's traditional elimination bout did a similar thing on a smaller scale, with Sasha Banks' early elimination seemingly paving the way for Bayley to take over as number one contender to the belt, especially after Charlotte's post match attack on the Hugger. All seemed well in the worlds of both brands.

Then, I woke up on Tuesday morning to the news that Charlotte had dropped the belt to Sasha on Raw...again. And my heart sank.

My heart sank for multiple reasons. First of all, this is a feud which is long past its sell by date. From NXT, to the main roster with the "trios" at the start of the Revolution, to Charlotte's lengthy first title reign, Sasha has been a feature contender for well over a year. It is high time that somebody else took over as Charlotte's competition. The logic behind Hell In A Cell was clear; whoever one that match would be the definitive winner of the rivalry. And yet, a few weeks later, Sasha is once again the champion, and guess what...Charlotte has an automatic rematch clause. Rinse and repeat. This is absolutely dreadful booking. I understand that Sasha has a passionate following, but like all babyfaces, that is best channelled through a chase for the belt, not holding the belt. Look at Rock, look at Austin. Now was the perfect time to leave the belt on Charlotte and have Bayley, who is equally as popular as Sasha, step up to challenge. And then, come Wrestlemania time, you have the possibility for Banks to step back into the picture, refreshed from wrestling the other female talents away from the spotlight for a bit. As it stands, I cannot see an end to this feud. It seems that WWE are going full Cena vs Orton on this, and eventually, fans will get just as tired of it. Hell, at this point, I'm not sure if I ever want to see them near each other again.

To a lesser extent, we could also apply this to The Miz and Dolph Ziggler. As good as their feud this autumn was, it had the ending it needed to have, with Ziggler finally "winning the big one" and saving his career in the process. Although I quite liked the idea of a fuming Miz sneaking in to steal the belt again to get the Sami Zayn match at Survivor Series, the story has now progressed to the point where they are wrestling in a ladder match at TLC. Now, I fully expect Miz to win here and put an end to the rivalry, as, after all, ladder bouts are a traditional feud ender. However, if Ziggler were to win, what then? Another Miz rematch where he sneakily wins the gold right back, and then (you've guessed it) The Show Off gets (say it with me) a contractual rematch? When will it end? Let's also take some time to think about John Cena and A.J Styles, whose feud began before the most recent brand extension. Again, this was cleverly done to begin with, featuring a singles match which the newly heel Styles won by foul means and a tag match alongside The Club and The Realest Guys In The Room, before a rubber match at Summerslam which featured a decisive Styles win...except that Cena then re-appeared to poke his nose into a Styles vs Ambrose feud which was just heating up nicely, and although the triple threat was a lot of fun, it did kind of cloud the issue, and diminish The Phenomenal One's big win at the summer classic. After TLC on Sunday, I would not put it past WWE to go back into Styles vs Cena...and that would be hugely depressing.

As well as these examples of wearing feuds into the ground, WWE have found other ways to butcher their storytelling of late. Lesnar's latest two feuds are great examples of that, with the Orton match announced on ESPN's Sport Center as if it were an MMA or boxing match and then given precious little creative attention thereafter (Orton can hit the RKO from anywhere! As if we didn't already know that from the previous decade or so), and the Goldberg one being a giant video game promotion that made precious little mention of the one interesting thing about the match, the fact it was a rematch of one of the most controversial Wrestlemania bouts of the past twenty years. And of course, now that the Goldberg squash of Lesnar has garnered so much positive attention- and I really quite liked it myself- there will be an inevitable rematch which will go back to the same ponderous template Brock matches have followed lately.

Then we have the tag divisions on both shows, which are running in treacle. The New Day's tag team title reign is staler than week old bread, with no end in sight, whilst the novelty of Rhyno and Slater has surely worn off by now. Meanwhile, thrown together teams like Sheamus and Cesaro and the Orton/Wyatt alliance are the main challengers, whilst actual tag teams like American Alpha are left sitting on the bench. It's bizarre, especially when you compare this situation to that on NXT, where tag matches frequently bring down the house and cause huge emotion in the crowd, and undercard teams work their way up gradually, and are given a showcase by events like the Dusty Rhodes Tag Team Classic.

What's all the more frustrating is the fact that WWE Creative have done so much good work this year in certain storylines. The Jericho/Owens axis, the interweaving of the histories of the three men who were once The Shield, Ziggler's career being given the full Reality Era treatment, Triple H's mysterious involvement in Kevin Owens' title win, and so on. What they need to learn to do is to embrace the less is more approach which was routine in the New Generation, when characters would weave in and out of each others' business, retaining rivalries and alliances, but not staying static on those rivalries for months on end. I always cite the example of In Your House: Mind Games from '96, where the main event title match between Shawn Michaels and Mankind featured run ins from Vader (who had feuded with Shawn for Summerslam), Sid (who was feuding with Vader) and The Undertaker (who was engaged in a lengthy feud with Mankind which nonetheless had plenty of breaks with other rivalries to keep it fresh). It's that kind of storyline continuity and shared universe approach that makes for the best wrestling television, and not match after match after match with no end in sight.

Or, at least, that's my view.

This is Maverick, requesting flyby.