---



REQUESTING FLYBY: Five Takeways From The Build To The Universal Championship Fatal Fiveway (Balor shoved down our throats? Reigns vs Rollins tossed away? AND MORE!)


By Maverick
May 30, 2017 - 8:11:15 AM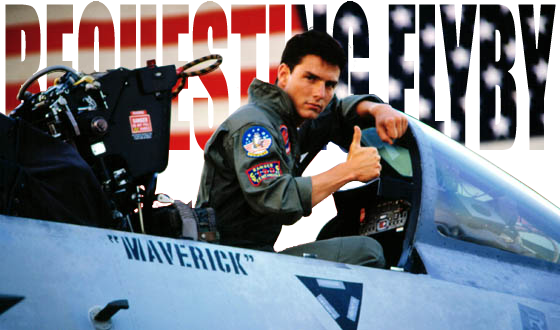 Five Takeaways From The Build To The Universal Championship Fatal Fiveway



In professional wrestling, fate frequently intervenes to make events more palatable than if it had not intervened, and we have had a real classic case of that in this month's build to the Extreme Rules pay-per-view. Originally, it seems that WWE were building towards a Reigns vs Strowman rubber match, a Balor vs Wyatt "Demon vs Eater of Worlds" showdown, and another entry in the Samoa Joe vs Seth Rollins issue that would have been left behind in March if not for Seth's injury taking him out of a proposed Wrestlemania warm up at Fast Lane. All of these matches looked fine on paper, but they were all, bar Balor vs Wyatt, rematches, and the creative behind the one unique match up was not exactly setting the world alight. Strowman's injury changed all of that, forcing WWE to abandon the idea of having him face Brock Lesnar at (deep breath) Great Balls of Fire, and instead amalgamate the remaining five men into a multi man number one contenders match. The results have been compelling, for the most part, forcing a fluid, shared universe approach that has seen alliances formed and broken, old beef rediscovered, and all the characters concerned being fleshed out. It also adds a layer of intrigue for when the Beast Incarnate finally does defend his Universal Title. In any case, I'm fully invested in Sunday's main event, and these are the five main things the build to the match has brought to my attention.


Is Finn Balor Being "Shoved Down Our Throats"?

When the Balor signing to NXT was being rumoured back in the middle stages of 2014, I was intrigued and excited. I'd seen bits of his work as Prince Devitt and thought that he would translate well to a firmly indy friendly WWE landscape. His first few matches in NXT, particularly his number one contenders match with Neville at Takeover: Rival were excellent, as was his series with Kevin Owens. Ever since though, I've increasingly found his presentation a bit difficult to stomach. The definition of the "Demon" character is poorly and confusingly explained at the best of times. There's no doubt that Balor is about a million times more interesting with the paint on than off, but the question I can't escape is why he is a vanilla midget in a leather jacket one minute and a creature from the Irish netherworld the next. As I said on LOP Radio's award winning The Right Side Of The Pond recently, can you imagine if The Undertaker had become The Undertaker only on special occasions? It would have been ridiculous. As far as I'm concerned, WWE need to commit to Balor as the demon FULL TIME, because as man, he just is not interesting enough, no matter how many Seth Rollins rip off WWE 24 injury comeback specials they do on him.

Beyond that though, there's the question of his push, the substance of which I've found extremely off putting. I didn't so much mind his participation in the inaugural Universal Title match at Summerslam last year, because it was a new title for a new single brand show, and fresh blood in the main event was interesting. However, since his return, WWE have turned on the propaganda machine and every episode of Raw seems to be an opportunity to shower the man with praise, as if he had the strength of Hogan, the charisma of Austin, the ring skills of Hart and the intangibles of The Undertaker. And it's irritating. Really irritating. Heyman talking him up as Lesnar's greatest challenge? Irritating. The way Cole calls his matches? More irritating even than Cole calling matches usually is. It's like they learnt nothing from the post-Shield experience of Roman Reigns. Telling your audience that someone is the best does not convince them that is the case. Balor has huge potential as a main event talent, but only if he develops his character and has some genuinely head turning performances in the upper midcard. Unfortunately, it looks as if they're about to go all in with the guy before he's truly ready. I wouldn't be surprised if they booked him to beat Lesnar at this rate.


Bray Wyatt Has Been Rejuvenated By His Move To Raw

Last week's Bray Wyatt promo really did make me "stand up", because it was the closest we'd been to 2014 peak Bray Wyatt in a long, long time. Since the conclusion of the Cena feud, he'd been treading water, with WWE introducing ever more confusing wrinkles to his character and more often than not booking him as a jobber to the stars. His WWE Championship win inside the Elimination Chamber came out of nowhere and only to facilitate a Wrestlemania rematch from No Mercy which turned out to be nothing more than an excuse for Kevin Dunn to project cockroaches on a ring canvas. However, Wyatt's performance in the House of Horrors match was so endearingly creepy that it gave him enough momentum to really make the most of his new start on Monday Night Raw. Since his move he has once again become the agent of chaos he needs to be, someone who pops up in everyone's business, with an agenda all his own. He has reminded us of his old rivalries with Roman Reigns (who he addressed as "old friend") and Seth Rollins, while manipulating Samoa Joe, the most dangerous man in the match, by constantly teasing and breaking an alliance with him. Not only that, the aforementioned mic work has been superb, fleshing out his position as our saviour from the tyranny of the Beast and perhaps teasing a future as a tweener, or even full babyface, something which would refresh him even further. I'm watching Wyatt with interest; one of the key architects of the new generation back in 2013/14 who fell by the wayside but is now firmly back in the spotlight.


Samoa Joe Is Invaluable To Raw Right Now

Since his main roster debut where he attacked Seth Rollins, no one has come close to exhibiting the control and consistency of character that Samoa Joe has. The idea is a simple one; Joe is a misanthropic mercenary who just wants to beat people up. He was paid to beat up Seth Rollins, and has continued to do so because his target is still walking and had the audacity to defeat Joe's patron, Triple H. There's an intriguing story there, by the way. I think we were all hoping for a Triple H "NXT graduate" stable involving the likes of Joe, Owens and Dunne, but sadly that idea hasn't gone very far yet. Nevertheless, in this fatal fiveway, Joe has been booked as the most dangerous man in the match, choking fools out and taking names at will. This week, despite the "OMG Finn is such a great underdog" nonsense that ran through the triple threat match, it was Joe who came out on top by throwing Balor into a post and covering the prone Wyatt. I just wish WWE would have wised up and signed the guy in his prime ten years ago. I think that, on paper, Joe vs Lesnar is the match I most want to see. Sadly, I think it's the one we're least likely to. Even so, he seems destined to be a key man in the Raw headlining scene, with a whole host of great matches up his sleeve. He's the perfect guy to be that gatekeeper to the main event for up and coming faces moving forwards. And if Trips does come back, he'll slot right back into that hired muscle role with ease.


Seth and Roman, A Tale Told Too Quickly

As someone who grew up in the days when Raw consisted mainly of squashes and tag matches, I'm always dubious of the modern trend of giving away pay-per-view quality matches on TV, particularly when we now have nineteen (I repeat, nineteen) pay-per-views a year to see them in. Nowhere was this more obvious than in the main event of this week's show, where Roman Reigns and Seth Rollins went head to head in a near twenty minute affair. Now, don't get me wrong, it was an excellent match typical of the two men's extraordinary consistency as performers, but I have a couple of problems here. One, why rush another one on one match between the two when it could be a marquee feud later in the year? And two, why make the story of Roman Reigns struggling against Seth Rollins so prominent only to end the narrative in an ultimately throwaway TV match? I mean, they could have dined out on the Rollins having the psychological advantage over his former Shield brother for YEARS, and then brought it to a conclusion during a big four pay-per-view, even the main event of Wrestlemania itself. It's frustrating that this company are so exasperatingly impatient.


What Do I Hope To See On Sunday? Simple...In Your House: Final Four (Redux)

Readers of a certain vintage might remember the build to Wrestlemania XIII featured the last four men from that year's Rumble squaring off against each other under the unique stipulation of an elimination fatal fourway where you could be eliminated by pinfall, submission and being thrown over the top rope. The result was a scrap of incandescent intensity that remains one of my favourite matches of all time. The sight of Vader, 'Taker, Bret and Austin beating the living daylights out of each other at a non stop pace has lived with me ever since, and I believe that this fatal fiveway has the potential to pull off a similar trick. For once, WWE need to do away with their tried and trusted methodology of having two men fight it out while the others lie around in a heap at the side of the ring before exchanging dance partners, and just go all out for all out chaos. It's why The Shield vs Wyatts and Shield vs Evolution matches were so beloved; it was wall to wall carnage for twenty minutes a time. It's time to show the world that May and June don't have to be doldrum months.

Do let me know your thoughts on the fatal fiveway in the comments section below, or you can tweet me here:



This is Maverick, requesting flyby!