---



REQUESTING FLYBY: Five Takeaways From The WWE UK Championship Special


By Maverick
May 20, 2017 - 8:26:30 AM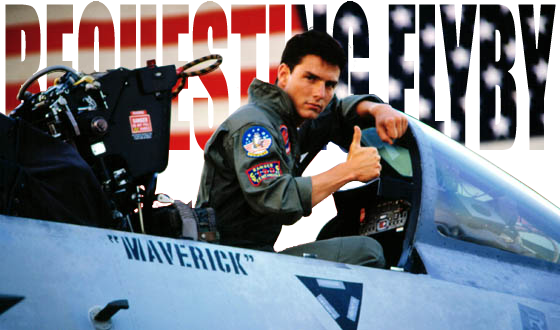 Five Takeaways From The WWE UK Championship Special



On this side of the Pond, we have long waited for proper acknowledgment of the singular nature of our fandom for WWE. Ever since the late 1980s we have been the second largest audience the company has, but for too long we were taken rather for granted. A couple of tours a year, maybe a midcard push for Davey, or Regal, or Barrett...but ultimately, all of that staying up til 4am in the morning was often quite poorly rewarded (remember the "pull the plug at the last minute" WWE Network debacle in October 2014?). But all that has recently changed. We've had a Takeover, NXT Tours, but best of all, the UK Championship Tournament, where WWE opened up a whole new developmental territory by bringing together some talent from the thriving UK independent scene. The two day affair was rapturously received and saw young Tyler Bate crowned as the inaugural champion. We learnt during Wrestlemania weekend that we have a new weekly TV show planned for the territory, and to whet the appetite for that, a special was filmed in Norwich to determine the number one contender for the strap, and indeed, who would be taking that gold into Chicago for Takeover tonight. These are my thoughts on what went down.


Jospeh Conners Impresses In Second Outing

The half eared Conners was built up in the UK Tournament as being a kind of pub brawler, with the lack of an ear harking right back to Mick Foley, but I didn't find his performance in January's tapings to be anything much to write home about. However, here, up against Wolfgang, he showed far more. As well as demonstrating some innovative offense (that slingshot DDT is lovely), he demonstrated a firm control of his heel character and showed that he could control the pace of the match (a vital skill for all heels). I may have been too quick to write him off, and it makes me keen to see some of the other early eliminations from the tournament in a WWE ring again. Meanwhile, Wolfgang, who was one of the stars of the two nights in Blackpool, impressed again with his fantastic athleticism for a big man and his ability to charm the crowd. The guy is just really likeable (love that entrance music as well).


The Cruisers Mixing With The UK Guys: Bravo For Shared Universe

The second match on the card was an excellent tag affair featuring the UK's Dan Moloney, who teamed with former Cruiserweight Champion Rich Swann up against Brian Kendrick and TJ Perkins. Not only was this great experience for young Moloney, who more than held his own in there with three of the top cruisers in the company, it also showcased once again that WWE is always at its best when positioning talent across multiple platforms. We saw this with the House of Horrors match, which took place on a Raw pay-per-view, but featured decisive interference from Smackdown's Jinder Mahal, thus furthering his storyline with Randy Orton, and we also saw it with the exposure the UK Championship has got on NXT in the past few months. Now I'd like to see the likes of Perkins, Kendrick and Swann (but most of all Neville) take on the cream of Raw and Smackdown and not just each other. There are too many good matches out there for them to keep them cooped up inside the purple division the whole time.


Pete Dunne vs Trent Seven Makes My Best Of The Year To Date Shortlist

Dunne was the undisputed star of the two nights in Blackpool, and he demonstrated his brilliant command of his sneering, sociopathic character once again in an old school, bruising affair against the barrel chested Trent Seven. Right from the start, the injured arm of Seven was the focus, with Dunne ruthlessly targeting it, smiling as he controlled every moment of the first half of the match by finding new ways to further damage the limb, which is, lest we forget, necessary for the man from Moustache Mountain's short clothesline finisher. It was wrestling psychology at its simplest and most effective. The chemistry of the two men was off the charts as they wove their story of Seven's frustration and Dunne's towering arrogance, picking just the right moment to pick up the pace, as Seven burst out of Dunne's clutches with an insane dragon suplex spot on the apron and made a spirited comeback, only to end disappointed as he went back to the well once too often and got caught out. It was the kind of match that you could have watched the likes of Bret Hart have in 1994, and there's no greater compliment than that in my eyes. Certainly this match goes straight in my top 10 of 2017 so far with a bullet.


Welcome Back JR...We Missed You

I was surprised and delighted when I popped the show on the Network this morning and saw JR standing with Nigel McGuinness. His cameo at Wrestlemania was an emotional moment for all, coming as it did mere weeks after his wife's passing, and featuring as it did the end of a legend's career, and I kind of assumed it was a kind of one shot arrangement, but JR on a show like this just makes so much sense. I must admit that the much hyped Mauro Ranallo did NOTHING for me and I don't miss him in the slightest. He would've ruined the feel of the Norwich card's action with his endless bellowing. JR got on the mic and did what he always did- tell the story of the match, without hyperbole or bluster, and without any kind of Monday Night Raw pressure to shill Five Hour Energy and God knows what else. His good humour, timing and contextualisation of the in ring action has been sorely missed. Welcome home, old friend.


I'm Not Convinced By Tyler Bate...Yet

WWE sprang a surprise by crowning Tyler Bate in Blackpool, a very young man with a great deal of potential. In one sense, avoiding the obvious route of giving the belt to Dunne from the off was easy to explain. Inaugural champs are often babyfaces (see Seth Rollins in NXT), and Bate is more easy on the eye for marketing purposes than the acne scars and crooked grin of Dunne. However, as an in ring performer, Bate is far from the finished product. His adoption of a self-consciously "British" style of wrestling is a little over egged for me; he doesn't play it for laughs like Gallagher, and lacks the genuine smashmouth "oomph" of a Barrett or Finlay. It all seems a bit too contrived at times, particularly at the beginnings of his matches. I feel that some of his game probably needs a bit of "Americanising" to effectively translate at the next level. It's interesting to me that in every match of his I have seen, the final ten minutes is fantastic, but I have questions about how he gets to that point of changing gears. It's exactly the kind of thing that developmental territories are for, and he has time, a great look, and an easy charisma that makes him very likeable, but for right now, I think it's best if the strap passes to Dunne this evening in Chicago.

Well, that's all for now folks, I hope you enjoyed this UK writer's take on the UK Championship Special. Do let me know your thoughts in the comments below, or tweet me here:



This is Maverick, requesting flyby!