---



REQUESTING FLYBY: Extended Thoughts On WWE's "New Era" (It's Certainly Started Well)


By Maverick
Jul 31, 2016 - 2:09:21 PM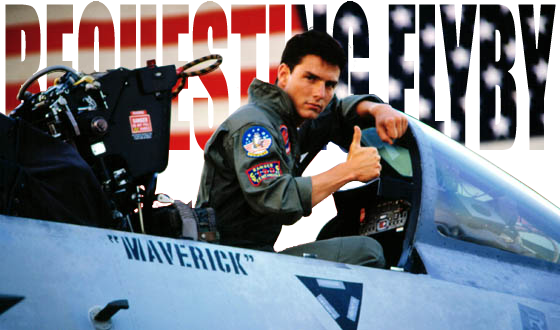 Extended Thoughts On WWE's "New Era"
(It's Certainly Started Well)



I closed off my column on the WWE Brand Extension draft by saying this: "There are huge opportunities for the likes of Baron Corbin, Apollo Crews and Finn Balor to make more of an impact than they would have done on a whole roster, and what we will probably find is that TV quality goes up to start with as both writing staffs try to impress the fans." and it would seem that I could not have been more correct! Since I wrote that sentence, I have been on holiday to Madrid, where I heroically dodged spoilers all week so that I could catch up on some tasty wrestling action when I got home. Over the past two days I have had a blast catching up, and I thought I would take this opportunity to share some takeaways.

Battleground

Battleground was a very strong pay-per-view. I'd go so far as to say it was probably the strongest of the year, bar perhaps the Royal Rumble. Two legitimate match of the year contenders in the climax of the Zayn vs Owens saga and the conclusion of part one of The Shield's story arc were ably supported by two fun six man tags and a female tag curtain jerker which had the crowd invested from the moment Bayley's music played.

I've not had much of a chance to read other people's reactions to the pay-per-view yet, but let me put my line in the sand right here in saying that The Shield triple threat was an absolute masterclass. The counter wrestling, the numerous nods to Shield matches of old (Ambrose over the announce desks, the Rollins knee off the top as a difference maker, the Reigns spear out of nowhere), the changes in alliances (I adored the way they teased Reigns getting powerbombed through the table then actually achieved it some minutes later), the way that Ambrose and Rollins' absolute burning kayfabe hatred for each other was counterweighted by the love that Reigns and Ambrose have for each other, the way they paced the match from a cagey beginning to a frenetic, feelgood ending...it was just brilliant from end to end. A psychological and storytelling clinic. Unusually for a big time WWE match, the commentary was excellent too and added to the story being told. I have only rewatched a handful of matches this year, given constraints on my time, but all that I have ahead of it as of right now in my own personal match of the year list is the American Alpha vs The Revival trilogy.

As for Zayn and Owens, that too was a beautifully constructed wrestling match. As is often the case, its sheer intensity somewhat exhausted the crowd for the next hour or so, which tells you what kind of an emotional epic it really was. Billed as the end (for now) of their rivalry, the two men expressed that desperate longing for a cathartic victory through their every action. Customarily, the spots they put together were innovative and fantastically timed, as well as pretty damned dangerous in places. Spiritually and physically, this feud has always felt to me like a tribute to the rivalry of two other prominent Canadians from the year 2000, Chris Benoit and Chris Jericho. To match what happened sixteen years ago was a deeply impressive achievement for Zayn and Owens. I tip my cap to them. Also, don't be surprised if at some point, they follow the Y2J/Rabid Wolverine pattern and become an unlikely tag team.

The only drag about Battleground for me was a dreadful Highlight Reel with a wisecracking Randy Orton...I mean seriously, who thought THAT was a good idea? Total waste of time giving babyface Orton a live mic. The Becky vs Natalya match was execrable, also, and neither of the midcard title matches were given much time to be anything more than filler. As myself and 'Plan have noted before, that is a danger in a brand extension world which needs to be avoided.

Monday Night Raw

Raw immediately felt different. It wasn't just the music, or the logo, or the fact that the announce team was different and up in the gods rather than at ringside. The entire feel of the booking was different. It had that post-Mania show feel, which may be hard to maintain, but certainly works for me if they try to do that every week. For the longest time, my issue with WWE television has been that it is lazy and inconsistent. If they book major matches that advance storylines, have important title changes on television, and present new stars as, well, stars, then the future can only be bright for the red brand.

The plot device of having Seth named number one contender due to his number one pick status and his not getting pinned in the triple threat the night before was an excellent one, and a nice nod to his history with Stephanie McMahon, whilst the idea of having the second man determined by a short form tournament consisting of two fatal fourways and a final was also a rather spiffing one, especially with the talent they had available. The trouble of course will be when they have to write stories for the seven men who did not emerge victorious. As I noted last week, Raw's upper midcard is MASSIVE. I would suggest a number one contender's match at Summerslam involving a significant number of those seven men as a short term solution. The first fourway was fantastic, certainly in the top five or six television matches this year. Balor was presented as a legitimate star from the moment he was announced and the crowd popped huge for him. His unlikely victory mirrored that of AJ Styles in the post-Mania Raw, and was just as effective, if not more so. It felt like a genuine event when he got the three and I loved that. I also had a lot of time for how much they presented the Coup De Grace as a deadly finisher. The second fourway was not as strong, but was still eminently watchable, with Reigns once again putting in a great shift. Now he's not in title contention, it'll be interesting to see if the fan ire dies down a bit. The final of the tournament was well constructed as power against speed, and Balor's eventual ascent to number one contendership could not have been better presented. Personally, as someone who has never been completely sold on Balor as a potential top star, I loved the way that he went out there and proved that he absolutely could be a top star. Brilliant work from the Irishman, and ballsy booking from the Raw creative team. I love that a fresh show has a fresh co-number one contender. I'm not so sold on the "WWE Universal Championship" as a title name, but I won't rain on their parade there. We'll see how having two world champs again goes. I'm not a fan of the idea on paper, but I can understand the logic with Seth mirroring Triple H in 2002/3.

The rest of the show saw a great feelgood title win for Sasha Banks- having her constantly denied worked brilliantly when she finally won it, as it always does- which feeds into a big time women's match at Summerslam which will greatly enhance the overall show. Meanwhile, NIa Jax and Braun Strowman were well handled by being tossed local jobbers to squash, and Enzo and Cass made a great impression as always. I'm kind of over The New Day now, and I think they'll need to switch things up soon, but they make total sense on an "entertainment" brand, which is what Raw has always positioned itself as. It was without doubt the strongest Raw of the year, and a great start to the brand extension part deux.

Smackdown Live

I've already seen a few people be a bit sniffy about Smackdown, seeking to directly compare it to Raw in terms of impact and starpower etc...and I think that's missing the point, quite badly. The aim, and what everyone wanted, from what I've been reading, is for the two shows to be noticeably different in feel and execution. Raw smacked you around the face with its high powered upper midcard, whereas Smackdown was subtler, giving us the theme of opportunity through the battle royal for a place in the sixpack challenge, and through a mixture of youth and experience in the sixpack challenge itself. Having Corbin and Crews in there alongside Cena, Ziggler, Styles and Wyatt was the perfect balance for me, and gave weight to Shane McMahon's and Daniel Bryan's promises to make Smackdown a place where the cream can rise to the top. Crews and Corbin, as I wrote last week, stand to benefit massively from being in a slightly shallower pond, and both of them caught the eye in a big spot. Kudos to them both.

As for the match itself, I thought it was a well executed version of the gimmick; six man sudden death one fall to a finish is tough to pull off without it being messy and spot heavy, but they did a good job. The finish was particularly eyecatching, and I loved that Ziggler won with a superkick rather than his regular finish. That's good, old school booking. As for Dolph, I thought his pre-taped promo was exactly what he needed (though a heel turn would be even better...it may still go that way) and the "worked shoot" approach was thoughtfully done. It is true that the Show Off got lost along the way. And it is true that this is a new start for him. Ambrose and Ziggler have had very good TV matches in the past, notably in the tournament for Rollins' vacated title back in November. Although some will criticise the booking as making Smackdown seem small time, I actually think it's great to have a fresh (Ziggler hasn't wrestled for a world title outside of the "one against all" 2016 Royal Rumble since 2013 to my recollection) challenger in the blue brand main event, a challenger who very much fits what Shane and Daniel are trying to do in kayfabe.

I can see why some might have seen the rest of Smackdown as a little bit of a damp squib, however. The Becky vs Natalya saga is just lame beyond belief and needs to end already, whilst trotting out every other female competitor drafted to the roster was clumsy as hell, though I do look forward to seeing how Becky gets on as the top woman on her brand, and I also look forward to seeing how Alexa, Eva Marie and Carmella get on in opposition to her. The Miz TV segment basically repeated the Highlight Reel's message from Sunday...Randy Orton is dangerous and unpredictable, and therefore a match for Brock Lesnar. OK, we get it. Can we now, you know, construct a story for that match? I'm not all that excited about Orton vs Lesnar at Summerslam, truthfully. I'm going to need better creative to be sold on it. All in all though, I liked the uncomplicated approach and lack of verbosity of the Smackdown product. I look forward to seeing how the Cena vs Styles rubber match is set up, and I also look forward to seeing what they do with the remainder of their upper midcard. Three cheers for the return of the Backlash PPV name, by the way. That was always a favourite of mine.

Well, those are my thoughts on the new era, having literally caught up about two hours ago to everything that went down. Do be sure to let me know your thoughts about the birth of the new era in the comments below, or you can always tweet me here:



This is Maverick, requesting flyby!