---



REQUESTING FLYBY: Draft Picks I Loved, Draft Picks I Hated (PLUS! Overall Raw and Smackdown Roster Reaction)


By Maverick
Jul 21, 2016 - 5:11:08 AM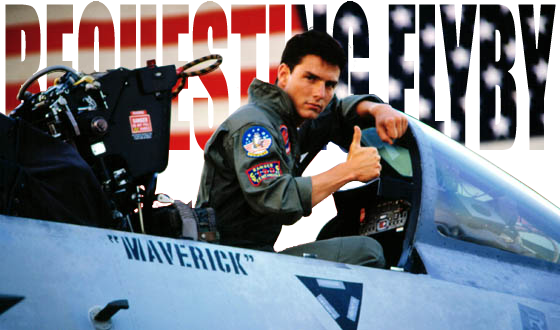 Draft Picks I Loved, Draft Picks I Hated
(PLUS! Overall Raw and Smackdown Roster Reaction)



Well, the WWE Brand Extension Draft is in the books, and the wrestling world has had some time to digest the draft picks. I actually only got to watch Raw and Smackdown this morning due to work commitments, and I have to say, the two shows were some of the better wrestling television this year, with a number of lengthy, quality matches (including two TV MOTY contenders from Ambrose and Rollins...but then, we've come to expect that from those two geniuses of the ring. Still, shout out to those guys because I haven't seen anyone else mention just how good those bouts were). I had actually given up on Raw since the go home show to Money In The Bank, so bad had the television product become. It seemed to me that WWE had entered cruise control until the draft, so I adopted the same mentality by reading spoilers instead of watching the shows, which is unusual for me. Anyway, I resolved to start watching again at the point the draft happened, and so here are immediate reactions.

Picks I Loved

Dean Ambrose to Smackdown (#2 Overall)
The current WWE Champion gets to run as the de facto top babyface on Smackdown, which will be very healthy for him. He's been the most popular babyface not named Daniel Bryan for the past two years, and he'll be a perfect fit with Bryan and McMahon. As a hit first, ask questions later type of character, his title feuds (assuming he keeps the strap) with the likes of Styles, Cena, Orton and Wyatt will be hugely entertaining and diverse, while he'll also be able to mix it with up and coming midcarders like Baron Corbin. The decision to have him be Smackdown's number one guy will pay dividends.

The New Day to Raw (#10 Overall), The Realest Guys in the Room to Raw (#20 Overall) and Gallows and Anderson to Raw (#21 Overall)
With three hours of television to fill every week, it would have been unthinkable not to have two of the most creative and amusing teams in the business on Raw. They can add spark to even the dullest of episodes, while their eventual "torch passing" feud will be absolute money. In the mean time, I'm sure we'll see more of the two squads allying with each other in multi man tag scenarios. Meanwhile, separating Gallows and Anderson from Styles seems a good move to me as it allows the flexibility to turn Styles face again if needed, as well as providing Raw with a strong core to its tag division.

The Miz (#17 Overall), Dolph Ziggler (#24 Overall) and Alberto Del Rio (#29 Overall) to Smackdown
These three grapplers of the famously unlucky midcard class of 2010 (a group who were held down by the back end of the Edge/Triple H/Michaels/Undertaker/Cena/Orton mafia and then found their path blocked by the explosion of Wyatt, Reigns, Rollins, Ambrose and Owens) have been floundering for some time. Although all three have had kayfabe success with titles, their overall standing in the overall hierarchy of the entirety of the roster is questionable at best, while their characters, perhaps Miz aside, are as stale as a fortnight old loaf of bread. All three have talent; all they've needed is a new start in a new environment in a slightly shallower pond. Ziggler especially could benefit hugely from a heel turn and a "challenger of the month" shot at Ambrose, while Del Rio showed in the Money In The Bank match the other month what he can still bring to the table when motivated. I love the look of the Smackdown midcard; lean, experienced and likely to produce some excellent matches.

Picks I Hated

Cesaro (#28 Overall) and Sheamus (#30 Overall) to Raw
Gross. Just as Ziggler, Del Rio and Miz stand to benefit from a fresh start, Cesaro and Sheamus being in that vast, bloated Raw midcard with fresher, more interesting performers means that they will likely remain in their current niches (250 pound spot monkey and directionless midcard heel, respectively). I think it probably symbolises everything that's been wrong with Raw over the past year that these two will end up in every Teddy Tag match for the next 365 days or so.

Becky Lynch (#14 Overall) and Natalya (#27 Overall) to Smackdown
I cannot possibly see the benefit of creating two separate women's divisions. The depth is just not there. With Charlotte and Sasha going to Raw (a fact very neatly explained in kayfabe by Mick Foley's well known championing of the women's division over a period of years), it should have been a tactical decision on Daniel and Shane's part to leave the rest of the women to Steph and Mick. Instead, we have a Smackdown women's division of leftovers (Becky, Natalya, Naomi) and NXT call ups (Eva Marie, Alexa, Carmella). This is unlikely to end well unless the Women's Championship becomes a cross brand strap.

Mojo Rawley (#57 Overall) to Smackdown and Nia Jax (#25 Overall) to Raw
Mojo Rawley is a jabroni, perhaps the biggest jabroni ever to have existed in professional wrestling. I would like to beam him into the ring in the middle of 1999 during a Rock promo and have him verbally eviscerated by The Great One, before having him beamed to the Cretaceous to be devoured by a hungry Tyrannosaurus Rex. He is talentless and unbearable. Anyone who watched Breaking Ground likely shares my opinion on this. The guy has no place being on a WWE roster, even in a brand extension. Meanwhile, Nia Jax is greener than spring grass. In time, she might develop into a decent talent, but as it stands, she is in no way ready for the big time. She's had some truly horrible bore fests in NXT. I'm not sure I want to have to sit through ten minutes of Sasha Banks carrying her around the ring.

Overall Reaction To The Rosters

The Raw roster looks to me as if it's going to lead to many of the same problems as WWE has had with its TV product over the past year. It looks top heavy and bloated in the upper midcard. You can probably look forward to a lot of those Teddy horrible tag matches to get all of them on the show. Conversely, the top of the Smackdown roster looks nicely balanced, so long as Cena and Orton stay the hell away from each other. Where Raw does win out is in the weakness of the Smackdown lower card with Mojo (vomit), Ryder (washed), Fandango (a millstone round Breeze's neck) and The Ascension (Poundland Powers of Pain) stinking up the joint. Just as with the original draft in 2002 there are some bizarre picks (Braun Strowman separated from Wyatt and Rowan anyone?) as well as some confusion in the rules (they stated tag teams could be separated if the GMs desired, but on commentary Cole seemed to think that the Wyatts were being treated not as a tag team but three separate singles wrestlers even though the New Day were drafted as a trio tag team...). There are huge opportunities for the likes of Baron Corbin, Apollo Crews and Finn Balor to make more of an impact than they would have done on a whole roster, and what we will probably find is that TV quality goes up to start with as both writing staffs try to impress the fans. What happens after that initial honeymoon period will be the interesting thing.

What did you like and dislike about draft night? Be sure to let me know in the comments section or you can follow me on Twitter by pressing this here button:



This is Maverick, requesting flyby!