---



REQUESTING FLYBY: Daniel Bryan Is A Bona Fide Legend, But WWE Will Be Just Fine Without Him


By Maverick
Feb 9, 2016 - 5:42:26 PM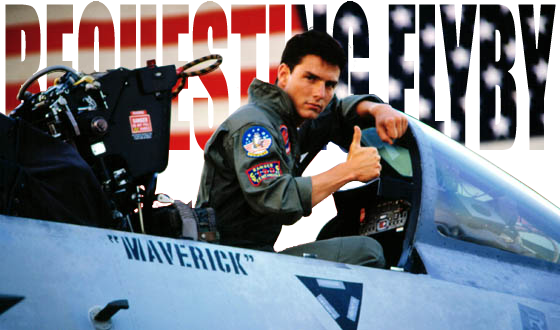 Daniel Bryan Is A Bona Fide Legend, But WWE Will Be Just Fine Without Him




What professional wrestling giveth, professional wrestling taketh away. Bryan "Daniel Bryan" Danielson experienced the truth of this very early in his WWE career when his participation in the Nexus' invasion of Raw included choking ring announcer Justin Roberts with his tie and spitting in John Cena's face. In those rigidly PG days- now thankfully a distant memory- this was a transgression which could not be borne. WWE released him a day later, to the consternation of the adult male fanbase who had followed him from his Ring Of Honor and Dragongate days, and who already had a bee in their collective bonnet about his treatment on season 1 of WWE's rookie game show, NXT. If you had told anyone on that day that Bryan would one day defeat Triple H, Randy Orton and Batista in a single evening to win a unified version of the WWE Championship, they would have had you instantly committed to a mental institution, but that's exactly what the Yes Man did. He rose from undersized indy darling to the most popular man in all of wrestling in the short space of three years, had some of the best matches of the PG and Reality Eras (or, indeed, any other period you care to mention) and won the complete set of titles within the company, joining the likes of Shawn Michaels and Bret Hart in the history books. There is absolutely no doubt that Daniel Bryan earned every single second of the adulation that his farewell appearance garnered from the live audience and the social media audience at home. Yet, at the same time, we must not lose perspective or be selfish about this, or lash out at WWE decision makers. This is truly a decision which is best for everybody concerned.

Since that moment when he simultaneously held aloft the Big Gold Belt of NWA/WCW lineage and the WWE version supposedly designed by The Rock in early 2013 as ticker tape rained from the ceiling and 70,000 people chanted "YES", Daniel Bryan's career has always seemed to be in danger. The uncomfortable two months after Extreme Rules 2014 when he was appearing on television with the belts but was unable to defend them was worrying, and his eventual decision to have a surgery which would get him back quickly but not, perhaps, at 100%, more so. Bryan's return in January 2015 proved controversial, as for a second Rumble in a row, he was not booked to win despite being the crowd favourite. The backlash that accompanied Roman Reigns' initial push was, in part, a direct consequence of Bryan's early elimination, which seemed cynically, transparently and deliberately designed to keep him and Reigns apart so as to allow the younger man the unimpeded spotlight. A brilliant title eliminator followed at Fast Lane, after which a plan was hatched to have John Cena and Daniel Bryan carry the two midcard belts as fighting champions, a plan which never came to fruition as The American Dragon was injured in a match against old rival Sheamus, only four months after his comeback.

At that point, it certainly seemed questionable as to whether he would be back. Rumours continually circled about WWE's concussion protocol, one of the strictest in all of sports post-Benoit. His neck and spinal issues were adding up, we heard. Bryan himself seemed unwilling to alter his high impact style. This being the internet age of wrestling fandom, everybody was constantly offering up their own freshly baked hot takes. Strangely enough, I was just sending out a tweet about how everybody was appointing themselves medical experts and that if I never heard another rumour about D-Bry it would be too soon when the man himself tweeted the news of his retirement. And that, as they say, was that. I thought he handled his farewell speech with dignity and pride, with humility and with class. It was touching, funny and honest. It was everything that we had grown to love about a man who defied the odds to reach the top of his profession. And he seemed at peace with his decision, though he freely admitted that it took him some days to come to that headspace. Ultimately, this is somebody with a family, with a beautiful wife, with a lot of money, who lived his dream. He is going to be just fine. And we, as fans, are going to be just fine too. Most of us have seen our favourites come and go. Tragically, many of our favourites have gone to an early grave in horrible circumstances. Just like Christian, Edge and Mick Foley, Bryan is getting out so that he can live a full and prosperous life outside the squared circle, and quite honestly, we should applaud him for that, and we should applaud WWE for helping him to come to that realisation. Some will lash out and cry conspiracy because they are displacing their disappointment over a favourite wrestler retiring. Please, don't do that. Even worse, some deranged fans tweeted disgraceful messages at Sheamus blaming him for what had happened. That is lower than low. Daniel Bryan is a hall of famer without ever going near a wrestling ring again. Remember him for his amazing career, rather than agonising about what he might have done this year, next year, or over the next ten years.

Daniel Bryan was never my favourite wrestler, but he was always hovering somewhere in the top five for the duration of his WWE tenure. I always admired the hell out of his ability, and the purity of aesthetic and storytelling that he invested his matches with. I will never forget the midcard barn burners with The Miz, John Morrison, Ted DiBiase and Dolph Ziggler from the autumn of 2010 which seemed to hark back to the days of Bret Hart, Shawn Michaels and the rest of the New Generation. His heel turn on Smackdown in the dying days of 2011 was a stunning piece of character work which showed the world that he could be a top sports entertainer, as well as a top wrestler. The reaction he received at Wrestlemania XXVIII and the Raw right afterwards both before and after his eighteen second loss to Sheamus was incredible. The Rock trying to cut a promo and the entire arena chanting "YES"...now that was something. I'll remember Team Hell No as one of the best thrown together tag teams ever, and the backstage anger management skits as some of the most genuinely funny wrestling television since the Attitude Era. The organic growth of Bryan's crowd reactions through late 2012 to mid 2013 was a phenomenon that I was able to comment on weekly on LOP Radio's The Right Side Of The Pond, and I'll always remember those matches with Orton and The Shield and the clamour for Bryan to main event that they caused fondly because of the fact they coincided with the beginning of our podcast. More controversially, the same goes for the Orton cash in and its aftermath, which I maintain was a brilliant storyline, even if it was heavily riffing on Mankind/Rock from the end of the last century, and a creative peak of The Reality Era. Most of all, we'll always have the build to Wrestlemania XXX, with Occupy Raw, The Yes Movement, a five star classic with Triple H and a frenetic triple threat which ended with Batista tapping out to the Yes Lock and Daniel Bryan on top of the world.

The American Dragon came along at a time when WWE was largely trapped in the PG doldrums, with guest Raw hosts, a laptop in charge of the show, and a roster filled with mediocrity. Along with CM Punk, Bryan transitioned the company into a more exciting and satisfying era. It's really remarkable how pro wrestling history repeats itself if you stick around long enough. During the New Generation, Bret Hart and Shawn Michaels revolutionised the company's in ring style and carried the then WWF through a difficult period. The Hitman left in acrimonious circumstances in November 1997, whilst The Heartbreak Kid suffered a career ending back injury at Royal Rumble 1998 which forced him to retire once he had dropped the belt at Wrestlemania XIV. But they had paved the way for a new wave of attitudinal pro wrestlers who would take the business to unprecedented heights. Truly great performers, their true legacy was in transitioning WWF to a new era. CM Punk quit the company in acrimonious circumstances in January 2014, whilst Daniel Bryan was forced by repeated concussions to retire in February 2016. If Punk = Bret and Bryan = Shawn, might Dean Ambrose = Stone Cold? That remains to be seen, but with the three Shield alumni, Bray Wyatt, Kevin Owens and many more pulling up trees, I wouldn't bet against true greatness being around the corner. And it is no small thing to have paved the way for that.

The only thing left to say, of course, is #ThankYouDanielBryan

This is Maverick, requesting flyby.