---



REQUESTING FLYBY: I'm So Bored of Brock Lesnar


By Maverick
Nov 10, 2016 - 11:06:27 AM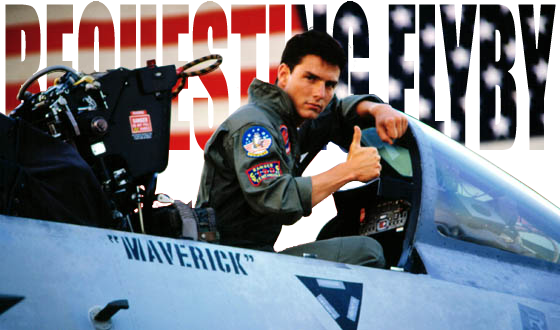 I'm So Bored of Brock Lesnar





Let's rewind to the post-Wrestlemania XXVIII edition of Monday Night Raw when Brock Lesnar made his stunning return to WWE. The rapturous reception the trademark squeal of feedback on his entrance theme elicited from the hot crowd would certainly rank in many people's list of highlights from this decade of wrestling television. As The Beast Incarnate booted a limp John Cena's brightly coloured baseball cap across the ring to the approval of the overwhelmingly adult male audience, it seemed WWE could hardly go wrong with their new acquisition. Of course, there were caveats and concerns. Lesnar was well known as a difficult man to do business with, and Vince McMahon's lingering resentment about his exit in 2004 after the company had invested a great deal in making Lesnar their top guy for the new millennium promised some kind of eventual falling out. Nevertheless, fans were thrilled. They would get to see the King who abdicated wrestle the King who picked up the crown. It was a compelling first feud for the returning MMA star. Adding to the anticipation was the fact that this was a different Lesnar, one who cut pre recorded worked shoots about John Cena having piss running down his leg. When he arrived for Extreme Rules, he was decked out in fight shorts and MMA gloves and unlike the "giant Kurt Angle" style he has worked the first time around, Lesnar now had a new method; he wrestled as if he were in a shoot MMA fight with takedowns, kimura locks and ground and pound tactics. It was quite a sight to behold.

Of course, this is WWE we are talking about, so acting out of alleged paranoia that Lesnar would not honour his whole deal, they immediately booked him to lose to Cena after a chain strike and a steps assisted AA, after Cena had been battered for the whole match. The finish somewhat cancelled out the creativity of Brock's new approach and the fact that Lesnar departed straight afterwards having laid the breadcrumbs for a match with Triple H as babyface C.O.O didn't help either. The Anomaly's initial deal laid out a limited amount of television appearances, meaning that he showed up for a couple of Raws before a pay-per-view match. The Triple H series of matches was a dreadful indulgence where the pair had not just one but three mediocre matches, to increasing apathy. By the time of the cage match at Extreme Rules 2013, a year after his pay-per-view return, the wrestling public were officially bored with Lesnar, or at least the way he was being used. So far as anyone knew, he had signed for three years, from Extreme Rules 2012 to Wrestlemania XXXI. That would be equivalent to maybe nine matches on special events. And a third- A THIRD- of them had been spent on a late career babyface Triple H. Ouch. However, the Triple H matches had one positive effect which was the re-introduction of Paul Heyman as manager and mouthpiece. Lesnar badly needed someone to carry this side of things, and it also allowed Heyman to convincingly fill the blanks in weeks where Lesnar's limited deal meant he wasn't appearing on Raw.

WWE fell into how to use Lesnar properly almost by accident that summer of 2013. In Lesnar's contractually forced absence between Summerslam and Wrestlemania, Heyman had reunited with CM Punk, a perfect pairing for this new Reality Era, since Paul E's championing of Punk during his early days with the company was well known. The latter days of Punk's year plus long title reign saw Heyman along for the ride as another string to the now heel champion's bow. After his loss of the title and unsuccessful attempt at defeating The Undertaker's undefeated streak at Wrestlemania, The Straight Edge Superstar took a sabbatical. When he returned, inevitably a babyface again, his relationship with Heyman soon unravelled, with Punk telling his old friend to stay out of his matches. A bitter former ECW owner ruminated on what he perceived as a betrayal, ultimately deciding to cost him a Money In The Bank victory with a vicious ladder shot. A furious Punk wanted to get his hands on Heyman...but would have to go through Lesnar first. Best vs Beast; it was a compelling tag line, and boy oh boy, did it ever live up to expectations. In what remains the high water mark of Brock's second run with the company, the two men went back and forth in a brutal, high paced war, with Punk sacrificing his own body and self in an attempt to get to Heyman. Ultimately his obsession with his former friend cost him as Lesnar gratefully capitalised to win. The strength of booking and presentation for Lesnar had been maintained, but crucially, the match watched far better because unlike the Cena one, his opponent got offense in throughout the proceedings, and unlike the Triple H matches, it was wrestled at breakneck speed.

Now that WWE had rehabilitated Lesnar's character and presentation, he became a compelling part of the Reality Era. A short feud with The Big Show set him up for a shot at the Deadman, who he had considerable history with from brand extension era Smackdown (although disappointingly, this was not referenced in the feud). No-one expected The Streak to end...until it did. Whether you see that as the right decision or not, it was certainly a Wrestlemania moment and a huge investment in their part time monster. Following that incredible event, The Beast set his sights on the WWE World Heavyweight Championship which John Cena had won after it was vacated by the injury hit Daniel Bryan. In another striking piece of booking, Cena was obliterated in sixteen surgical minutes, and the next great Lesnar trope was born: death by German suplex. It had always been part of his arsenal, but the sixteen he hit on a hapless Cena that night brought them to the forefront of the wrestling public's consciousness. A more competitive rematch was interrupted by a Seth Rollins run in causing a DQ, and indeed, The Architect was added to the mix for the second great Lesnar match of his second run, a thrilling triple threat where his two challengers threw the kitchen sink and then some at him, yet still somehow came up short. This was followed by a compelling main event of Wrestlemania XXXI where Roman Reigns seemed on track to best the monster, until Seth Rollins cashed in to create a second triple threat of the year, and steal the title. At this stage, there's no doubt that Lesnar was exactly what WWE wanted him to be when they re-signed him. A compelling draw and special attraction with an aura different to any other wrestler. He even signed up for another three years, so much was he enjoying his time with the company on the part time schedule that had ironically been a sticking point back in 2004.

The first part of his new contract went well enough. Although it was arguably disappointing that the title match against Rollins at Battleground 2015 was used merely to set up a re-ignition of the feud against 'Taker, the resulting road to Summerslam was a compelling three week long series of brawls where The Deadman went back to something approaching his American Badass style of the early 2000s. Although the finish to Summerslam was somewhat controversial, both that match and the return inside Hell in a Cell were very watchable indeed, and The Undertaker got in an awful lot of offense in both matches. Again, the key to good Brock matches was clear: allow his opponent to look competitive and allow Brock to bump and sell, two things he does exceptionally well for a big man. Arguably, things only started to go wrong with a tepid appearance in the Royal Rumble. To see Lesnar eliminated by the Wyatts and there to be no recriminations was unbelievably odd, and although the change of tack by WWE to throw him at Reigns and Ambrose in a Triple Threat that was just as good as the Rollins and Cena one from the year before resulted in a great match, you could already see the lack of a plan for him unfolding in front of your eyes. A match against Ambrose in a hardcore setting promised much, but amidst accusations of laziness in the Beast from Dean himself, Lesnar was in any case booked far too strongly. The Lesnar formula had become exposed and tired. Suplex, suplex, suplex, F5, something that also played out on a boring Randy Orton feud booked around the RKO. This was stupid, sense everybody knew that Orton would hit the move and Lesnar would kick out. I mean, of you count his many RKOs John Cena alone has kicked out of over the past ten years, it wasn't hard to imagine Brock doing it. Orton was not allowed enough offense, and when he did finally get some in and the match picked up, it was suddenly over through ref stoppage after Lesnar used shoot elbows to bust The Viper open. To this day, I cannot conceive how stupid you'd have to be to book that finish.

And so here we are in November with the prospect of a Survivor Series match between Lesnar and Goldberg that seems to have come about entirely because they were both heavily used in the promotion of WWE 2K17. The two wrestled a stinker at Wrestlemania XX when both were much younger, what on earth makes anyone think they'll wrestle a good match now. Besides which, as someone who never watched WCW, I could not give a flying ferrari about Goldberg anyway. A lot of younger fans might not even know who this old grandad guy even is. And besides, we all know how the match will go. Suplex, suplex, suplex, F5, Lesnar wins. Maybe there are people who want to see that. But I couldn't stand Goldberg the first time around, so seeing a geriatric version is not for me, and Lesnar's matches have devolved into indulgently glorified squashes. Let's be clear: Brock Lesnar has wrestled good matches only when his opponents have been allowed to hang with him. Let's be clear about something else: Brock Lesnar functions best as an integral part of the fiction, or shared universe, of the product. When he's wrestling matches just because they've been pre-announced, as with Orton and Goldberg, the whole premise of professional wrestling is made to look like a joke.

I'm bored with Brock Lesnar, or at least this version of Brock Lesnar.

This is Maverick, requesting flyby.