---



REQUESTING FLYBY: Battleground Could Be The Sleeper Hit Of The Year


By Maverick
Jul 15, 2014 - 6:51:02 PM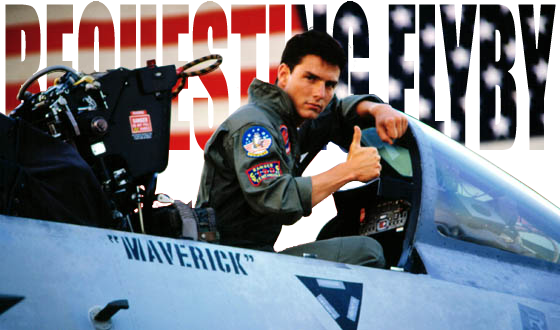 Battleground Could Be The Sleeper Hit Of The Year



Three week pay-per-view builds are a curious phenomenon. In the current pay-per-view, or "special event" model, certain times of the year seem to feature cards that follow so hard upon each others' heels that it's very difficult for the creative team to map out truly coherent, well built feuds, something which has been depressingly rare over the past half decade or so in any case. Expectations among many fans for the Battleground pay-per-view were low following the Cena title win and the generally humdrum feel of the Money In The Bank card, but the night afterwards came a Monday Night Raw that surprised and delighted not just myself but the majority of the fanbase. WWE being WWE, they followed that with a phoned in show lacking either Triple H or Stephanie to act as onscreen glue, so last night, it was pretty much make or break. I'm pleased to say that on this occasion, the writers and bookers hit a home run.

The main event is both on paper and in the build the least interesting thing about Battleground. That is unfortunate, but that also leaves open the possibility of the Fatal Fourway being a pleasant surprise. I didn't have as much of a problem with the booking of this match as many seemed to have; Triple H does what's best for business, Roman Reigns is popular and will sell tickets, so he gets in the match. The King of Kings has two runners of his own in that match, making him confident that Cena and Reigns will find themselves out of luck on this occasion. Where I think the company could have improved upon their presentation of the bout is in the way that it has played out almost entirely through some of the most basic multi-man tags you'll see and some fairly standard Cena by numbers promo work. This is a holding pattern match and no one in creative has tried too hard to hide that fact. That's a mistake; every world title contest should be sold to nth degree as a bone jarring smashmouth war. We know as smart fans that WWE are in their off season, but they shouldn't make it so obvious that this is the case, particularly where the main event is concerned. That's the negative over with; the positive is that you have a good mix of styles in there that should mesh well. Orton is a ring general, Reigns has his high impact offense down to a fine art, Kane is the greatest big man of all time in pure ring terms and Cena is far more versatile these days than he is usually given credit for. Multi-man matches are usually wrestled at a hot pace and on this occasion we also have the possibility of Triple H screwing Roman Reigns when the former Shield man is in a winning position, setting up a Summerslam match with either the King of Kings or his "face of the company", Randy Orton. So there may be more reason to watch the headlining match than you might think.

In sharp contrast to the main event foursome, Dean Ambrose and Seth Rollins' projected tear up has been the most exciting thing in wrestling this month by some distance. As if their instant classic match-within-a-match at Money In The Bank wasn't enough to whet the appetite for another go around, the two indy darlings have absolutely killed it on television over the past three weeks, with Ambrose's rabid foiling of Rollins' attempted cash ins being the very best reason to watch Raw every week. It's such a simple, direct storyline, but it works perfectly for the characters both men have cultivated since the break up of their stable. In addition, The Architect and The Lunatic Fringe have each engaged in excellent in-ring action against RVD and Randy Orton respectively. The backstage angle on Raw when yet another classic Ambrose promo was interrupted by a three man beat down by Orton, Kane and Rollins was superbly played out, with the fearless character of Ambrose played up brilliantly by his feverish resistance against the odds, particularly his impish delivery of the "is that all you've got?" line. Rollins' response, a kind of super curb stomp off a stack of pallets, set up the meeting of the former stablemates superbly. I literally cannot wait for this one. Given time, it could well be the workrate match of the year.

In a similar vein, Bray Wyatt vs. Chris Jericho has been fantastically realised, perhaps because of the speed and urgency of the build. It seems to me to be everything the Cena feud wasn't- focused, coherent, sold by both participants- and you can tell how much these two are enjoying working with each other. Y2J's promo this week was a great piece of mic work, using all the gimmicks he's come across to put over how unique Wyatt truly is. Jericho managed to sound both intrigued and a little bit scared, which was a neat trick from the veteran. In vowing to get crazy with Wyatt down in the trenches, Jericho signified how he'll be willing to fight dirty to stay alive, and in wondering aloud why it was him being targeted by Bray, it allowed his opponent to outline his motivation in superbly simple terms; the Canadian said he would save us, but he never did, and an impressionable Wyatt had believed every word, and has forgotten none of them. The Sister Abigail on the stage after Rowan and Harper had flushed Jericho into his clutches was a fantastic way to send the feud into the pay-per-view.

Continuing the theme of the three week space between shows being used positively by a large amount of the feuds going in, Paige and AJ managed to use limited minutes to really enhance the build to the double turn (or rather, Paige heel turn, since AJ seems officially face now) that's surely coming at Battleground. Miss Lee showed admirable ring generalship to get something watchable out of Eva Marie, tapping her out after a couple of minutes in a confident, smug manner reminiscent of her husband, while Paige did a decent job on colour commentary selling her supposed admiration for her opponent come Sunday. The coup de grace was AJ's cross legged announce table pow wow with Hell in Boots after the match. The mutual admiration society comes to an end at Battleground and I can't wait, myself. If they get ten minutes to work with they might well blow us away.

Meanwhile, the unfortunate injury to Wade Barrett just as he had become one of the most over men on the roster has been turned into a positive by WWE learning the lessons of the Andre The Giant Memorial Battle Royal; if you book these sort of special attractions with care and treat them seriously, they can really enhance the midcard. That match at 'Mania was a hell of a lot of fun and I imagine this over the top extravaganza for the IC strap will be like that too. It was an excellent move this week to book the main contenders in bouts with each other to establish tension for Sunday. The Miz vs. Sheamus was a very decent TV match backdropped by the continued evolution of Mizanin's gimmick, a kind of hybrid of Hollywood Rock and Dashing Cody Rhodes, with the addition of "the moneymaker" on the tron as he wrestled and the promo he cut on the way to the ring both helpful in establishing how his character has shifted towards the villainous side of the fence. Putting him against an ass kicking babyface like Sheamus really showed up his chickenshit tendencies, and the cheap roll up victory should establish him with some momentum going forward after he was made to look a little silly by Jericho on his return. I firmly believe that a motivated, well booked Miz is an asset to WWE. If he can recapture 2010 form, he'll be even more than that. This battle royal may have come a little too soon into this reboot, but a strong showing will do him no harm. Of course, if he does win the belt, that may well automatically turn Barrett face, which will set up an interesting midcard programme when the Englishman returns from shoulder surgery. For the record, I'm glad Wade will be there on Sunday. With his gimmick getting so over, he needs to stay visible on TV and PPV as he was from October to April before he donned the wrestling trunks to take the character into the ring and kick ass. Sheamus is probably not going to win unless the 'E decide to pull a surprise unification of the midcard straps, while Fandango and Ziggler will likely cancel each other out as a part of their Attitude Era tribute feud over Summer and Layla (I mean seriously, it's like watching Billy Gunn and Val Venis in March '99...see the last two ATTITUDE columns for details, cheap plug) which is just fine. The two guys are having good matches and Ziggles is getting some wins under his belt, so I am enjoying the programme. Del Rio and RVD are in the battle royal to lend name value but both are damaged goods to an extent. I've been trying to work out for an age whether ADR really is out of contract soon and not signing on again, but his booking is so inconsistent I can't work it out. The new t-shirt, the clean win over Van Dam...maybe the Mexican Aristocrat is going to put pen to paper after all. As for the man from Battle Creek, Michigan, he's been jobbed out yet again, which seems counter productive, but there it is. Then we have Cesaro. What an odd situation that is. I called Heyman being deeply out of place alongside the Swiss Superman from the off, but just as the dynamic had clicked somewhat, creative decide to disassociate them. I'm quite enjoying angry Cesaro as a gimmick, but if he's going to stay heel, they might as well have kept him with Heyman. Seems odd to me that they don't want Heyman appearing with both Brock and Cesaro, but hey, it's not my wrestling company. The only question is, do the television losses to Kingston and Big E constitute a de-push? I guess we'll see on Sunday. Three weeks ago, Swiss Death was the runaway favourite for this battle royal. Now I'm not so sure.

What I am sure of is the fact that the Rusev and Lana cheap heat tactics have turned out to be a stroke of genius on the writers' part. Whoever said that kind of thing couldn't work in 2014 has turned out to be wrong. Marvellously, the sense of humour and high camp running through Lana's pronouncements have kept the segments from feeling too much like a one way trip to the 1980s. I really enjoyed the debate segment on Monday; the face to face mic battle showcased Lana and Zeb's strengths while hiding the weaknesses of their clients. It was super heel work from the Ravishing Russian, with the self-satisfied smirk and and cat-got-the-cream smugness in her Russian speech, which she then translated to equally smug English. Zeb adapted to the face role with ease, using the character's background as a Vietnam War vet as part of his and Swagger's motivation to stop Rusev. Colter's challenge to Rusev to "be a man" circumvented Lana nicely and led to a Drago-esque "THIS IS WAR" from the big man. Zeb's "We The People" schtick was stirring even to a Brit like myself and the pop when Swagger locked on that ankle lock was proof that the story is over like rover. I am really looking forward to that match.

Finally, we have the tag champs, The Usos getting blindsided by the fearsome duo of Harper and Rowan. The two giants came off looking beastly, which is exactly how it should be. While one could argue that these teams have been overexposed and that their feud has consisted of matches and more matches, the quality they put together at Money In The Bank means that I am optimistic that they will come up with another beauty at Battleground, with the Wyatt boys taking home the belts this time to perhaps set up a programme with the Dusts.

The truth is that when I look at the card, I am excited to see everything on it, to the extent that I may very well brave the Monday 4AM finish time to watch Battleground live on Sky Sports Box Office...and I bear in mind I only usually only do that for the Big Three or for PPVs that happen to fall on my holidays. There have been five very strong PPV offerings so far this year, plus one underwhelming one. While Wrestlemania is in a class of its own and will remain so until the end of the year, Battleground has the potential to overtake the likes of Elimination Chamber and Extreme Rules as the number two hit of the year. And there's no way we could have expected that three weeks ago. I understand that some are concerned that Battleground constitutes something of a blowing of the load before Summerslam, but for me, the rich possibilities of assumed rematches between Rollins and Ambrose and Jericho and Wyatt, plus the projected clash of Cena and Lesnar, means that I have no concerns about Summerslam whatsoever. In years past, major pay-per-views often represented the last stop along the road of a feud, rather than the first...why not now?

So what do you think about Battleground dear readers? Potential smash hit or turn off? Exciting road map to Summerslam or harbinger of rematches that'll fall flat at the bigger event? You know what I think by now, so let me know your thoughts in the comments below or tweet me here:



But until next time, this is Maverick, requesting flyby!