---



REQUESTING FLYBY: And Just Like That, I'm Invested Again


By Maverick
Jul 2, 2014 - 4:53:26 PM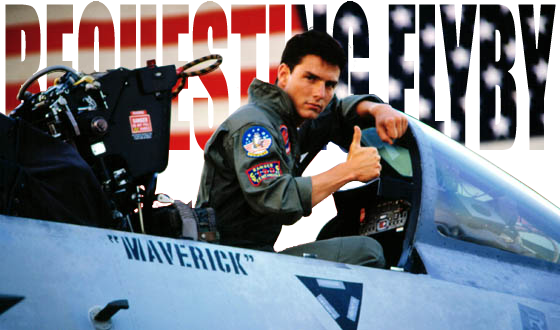 And Just Like That, I'm Invested Again



On Sunday, a few hours before the Money In The Bank pay-per-view, I shared with you my thoughts on a very strange June for WWE. From the high of the Payback main event and the Rollins double cross that followed to the low of a string of humdrum, confused episodes of Monday Night Raw leading up to the event itself, we saw the best and worst of the company's writing and booking abilities during 2014's sixth month. With the World Cup in full swing, the laziness of the television product had led me to dip in and out of the flagship show, watching key segments but ignoring a large amount of the rest. Being a wrestling fan here in the United Kingdom is a funny old business. Raw airs at 1AM in the morning our time, so to sit through the adverts, plugs, replays and such live is just not an option unless one is on holiday or suffering from severe insomnia. Instead, we spend a whole Tuesday at work waiting to come home and see Raw, only I personally had not felt that urgency over the past few weeks. This feeling came both from how busy work is at the moment, and also from how all consuming the World Cup has been for a die hard football fan like myself. Generally speaking I am a "dodge the spoilers at all costs" kind of guy, but the way Raw was being presented led to a rare few weeks of checking out the spoilers to see what was worth watching; for example, last week I only checked out the Vickie Guerrero angle, Dean Ambrose taking out Seth Rollins and the Barrett vs. Ziggler match. With the last pair of Second Round World Cup games taking place Tuesday night, I got on my bus to work that morning and immediately clicked on the Raw results here on LordsOfPain.net, suspecting that there would be a fair bit of fat to trim. Boy, was I ever wrong! Immediately, just from reading those spoilers, I knew that they had me fully invested again and I knew I would be spending a late night checking out the show.

We should know by now that when WWE come under fire, they always raise the stakes. Following a stunning contract ladder match which showcased the chemistry, guts and storytelling of Dean Ambrose and Roman Reigns, they were able to advance that plot in enviable fashion, first announcing Rollins as "Plan B" in case of a Cena retention at Battleground (even if Lesnar's coming presence may make Seth more of a "Plan C"), then having The Architect wrestle a hot TV match against Rob Van Dam, and following that gem by having Dean Ambrose cut a magnificent promo bagging his erstwhile partner for relying on The Authority for his briefcase win. Rollins vs. Ambrose was the only story I had an interest in heading into the pay-per-view and they managed in the space of two evenings to have me literally foaming at the mouth to see them go at it one on one... even more than previously (and anyone who listens to The Right Side Of The Pond knows I froth at the mouth for Dean a whole lot anyway).. The Lunatic Fringe's promise to be revenged on Seth by preventing him from cashing in is already making for intriguing action, with the unstable babyface brawler fighting his former brother all the way through the crowd to prevent him taking advantage of a John Cena who is already more interesting than the one who sleepwalked his way through the past three weeks. I know many were down on the decision to put the titles on him, saying that Cena vs. Brock doesn't need them. That may be fair, and the championship ladder match was pretty poorly structured in all honesty, but I liked what I saw from Cena Monday night and am interested to see how this fatal fourway pans out at Battleground. Certainly, that ending did Roman Reigns no harm whatsoever, even if he is a distant third to his brothers in my affections right now where once he was a much closer third. Even so, I want him to do well and hope that the 'E have a clear direction for the man. He deserves one, just as he deserves his push. The guy busted his balls in The Shield and I find it sad that so many are writing him off after a mere three weeks. I would venture to say that come Rumble time, he will be ready for the giddy stratospheres WWE are intent in launching him into. And to all those naysaying Roman, hey at least he's not Cena…

Of course, the fall out from the two ladder matches was not the only ace up the company's metaphorical sleeve. The hype surrounding "a former world champion" returning generated a fair amount of indifference, if not outright hostility, from the IWC, as the suspicion was that The Miz would return to a push many do not wish to see. For the record, if Mike Mizanin brings his mic game from 2010 and his ring game from the first few months of 2013, I am more than happy to see that guy back. Much like England's football team, there is a whole generation of talented guys who have not fulfilled their potential, either due to poor attitudes, WWE negligence, or both. Miz should have been made after Wrestlemania XXVII, and instead he became a crushing irrelevance. That is a shame. I watched some of the matches from the Daniel Bryan/Miz US Title feud from the autumn of 2010 recently and was very taken with how well they'd aged and how well the Awesome One performed within them. If we get that Miz back, no problem. For me, the issue with the former reality TV mainstay has been his babyface character. Mizanin is not a likeable person in any way. He is a natural heel. For him to be successful, he needs to be as cocky and unbearably in the audience's face as possible. Lo and behold, the former WWE Champion came out and cut a promo more or less cribbed from 2003 Hollywood Rock. Granted, Miz has been starring in WWE Studios' 'The Marine 4' rather than an authentic blockbuster, but I think the retread has legs if it's booked right.

Of course, the Awesome One's return was not the real news. As Miz became more obnoxious, Chris Jericho's music hit and gosh, who was expecting that? After all the trolling and crying wolf, Y2J seems to have discovered a knack for actually surprising with his returns now. That's pretty cool. The last one got off to a great start with the Royal Rumble ironman run, but petered out after that, with only a good match with Punk at Payback to show for the six or seven months he was around. The problem seemed to be that creative had no real plan for Jericho, and so it just became haphazard matches here and there. However, one of those haphazard matches was with Bray Wyatt on NXT, and after Monday, it would seem that a proper main roster programme between the two is in the works. Now, that is exactly the right kind of feud for Bray at this stage in his development. There are few more able wrestling minds in the world than Chris Jericho, and he has been an outspoken fan of Wyatt for some time. I can only imagine that he has some interesting ideas for their feud. After the creative debacle of the never ending Cena rivalry, Bray needs something different. The trouble was, there weren't many people on the roster on his level after Bryan and Cena have increased his profile over the past nine months or so. Jericho is undoubtedly on that level; he has the ring skills and the mic presence to create a fascinating feud with the cult leader and I for one am all in on this one.

Speaking of things I am all in for, the return of AJ Lee was a wonderful segment. After all the speculation about her continued involvement in the sport (or otherwise) she blew us all away by returning and challenging her conqueror, Paige, to a title match the game Englishwoman could not really turn down from a character perspective. The intelligent roll up finish put over Miss Lee's experience and ring nous while also keeping Paige looking strong for a rematch. I am a fan of both women and hope that they will be given the time and creative input to create some magic in a Divas division that sorely needs it. The dream feud that everyone thought we'd been denied by AJ's quick post-Mania exit has now been placed at our feet and I am almost frothing at the mouth to see it go down. Don't count out the prospect of a double turn down the line, either. I have a feeling that a brutal heel Paige could be a real panacea to the world of women's wrestling.

Ultimately, when the chips are down, WWE always have the capacity to put together the ingredients they have at their disposal to create some brilliant television. It would, of course, be nice to see them on a hot streak like they were from August to April last year, but perhaps this is the opening gambit in just such a roll. With the uncertainty over Bryan's championship status removed and a long term plan seeming to form for Summerslam, don't bet against some must see Monday Night Raws between now and mid-August.

So, readers, any thoughts on the current direction of the product? Are you excited by the events of this week or still feeling jaded? Feel free to drop me a line below, or of course you can always hit me up on Twitter if that's your bag…



...but until next time LOP, this is Maverick, requesting flyby!