---



REQUESTING FLYBY: An Open Letter From The United Kingdom To WWE (Thanks For Nothing)


By Maverick
Sep 30, 2014 - 5:06:49 PM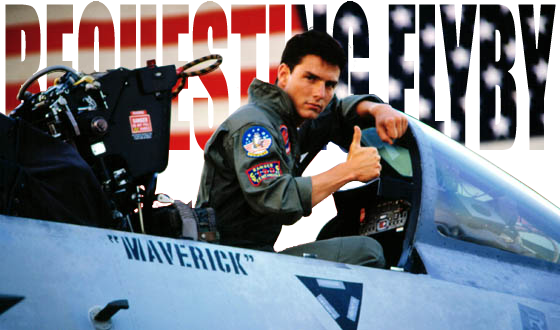 An Open Letter From The United Kingdom To WWE (Thanks For Nothing)




Dear WWE,

For the past twenty five years or so, we in the United Kingdom have been an enthusiastic and loyal fanbase to you. Since the days of the Mega Powers, we have made you truckloads of money, whether it be it through videotapes, merchandise, magazines, pay-per-views, live events or CDs. Every time you visit these shores, we pack out arenas across the nation and give you two of the most passionate Monday Night Raw crowds of the year. We love our wrestling and ever since you announced the WWE Network, we have had but one thought in our minds: when will WE be able to get this magical streaming service? Every pay-per-view in WWF/E, WCW and ECW history, plus assorted specials and TVs? Plus all the monthly pay-per-views, including Wrestlemania? Wow, we thought, give us a piece of that action. And so we settled down to play the waiting game. Late 2014 or early 2015 was the initial estimate, and I think it's fair to say that all of us were counting the days.

Then, much earlier than expected, you revealed that a whole bunch of places would be getting the gift of the Network before us. Why this was, we couldn't really fathom, particularly as a lot of them were much smaller markets than us, but you told us we would get it "by October" so we waited patiently some more. Then you had JBL tell us October 1st, and we got really excited, because it seemed to be within touching distance. Then, nothing. Silence. No news whatsoever. But still, perhaps foolishly, we didn't worry, because you had given us a definite date, and why would you lie to a passionate, loyal, numerous fan base? After all, you had been concerned that the number of subscribers in the US was too low, but over here in the UK? Almost every wrestling fan is dying to have it. So why would you not take advantage of all those potential subscribers? And then we all wake up this morning to find a tweet from WWE UK saying this: "The launch of @WWENetwork in the UK has been delayed given discussions with potential partners. A launch date will be announced by November 1st". I can't say that we were shocked given the alarming silence from you on the issue, but the low key nature of the announcement and your pathetic lack of an explanation leaves a very bad taste in the mouth.

When you decided to screw the Canadian fans by teaming with Rogers to offer a bastardised version to them, essentially a WWE flavoured TV channel with a limited online library of classics, we did have our concerns that the same thing could happen to us. The phrase "potential partners" is deeply worrying, as it perhaps hints at WWE ripping us off by selling us down the river to Sky, Virgin, BT or whoever. What really hurts is that many of us stood up and told doubters that you would never do that to us, you understood how much we wanted the service in its purest form. For us, the pull of the Network is having the classic pay-per-views available 24/7. You see, since the video distributor we all grew up with, Silvervision, was forced to fold, we have only been able to get ahold of recent events on DVD. Anything from before 2013 is very hard to get now. So, WWE, you have to understand that a Frankenstein's monster version of your Network will not succeed here. We want the US has, what Australia has, and so on...for the price of $9.99. All you would do by selling to Murdoch or someone similar is sink your own project over here. We. Do. Not. Want. It. Through. Sky. And yes, we could go the "unblock" route and get it that way, but the thing is, we shouldn't have to do that.

Thankfully, we have read some things over the course of today suggesting that "partners" means either potential advertisers and sponsors- which would be fine by us, we get that you are a business and need to make as much revenue as you can- or perhaps technical partners that would help you get the technological side of things right on this side of the pond. It also seems that the price of £6.66 is being bandied about, and that too sounds like a good sign, since I have no doubt that if you had cut a deal with Sky to offer the Network through them, we would be paying a whole lot more than that. It seems that Sky are still denying any involvement, which may be a good sign, though who knows really, as you haven't given us any information at all to go on. We may as well throw the entrails of small animals into the air and divine what'll happen with the UK Network that way. What you should know is that there are an awful lot of angry British fans tonight. Just check your Twitter notifications if you don't believe us.

We'll close by saying that if this delay is so you can get the service 100% right, all will be forgiven. However, if you are selling us out or providing us with a lesser version, do not expect to succeed. We have been loyal to a fault over the years and feel shabbily treated over this issue. Trust me, you do not want to piss off a whole country worth of fans who started this whole journey desperate to give you our money. You want subscribers. We can give you subscribers. Just stop screwing us around and start giving us some explanations for the delay. Don't you think that is the least you owe us? Compare how the NFL is currently treating us as a fanbase. More live, regular season Wembley games with each passing year, players sent over as ambassadors during the offseason to do outreach work in schools and communities, fan rallies on Regents Street, and the opportunity to purchase NFL GamePass. Now that is a corporation treating its fans well. Worth bearing in mind, we think.

Today has been one of the most disappointing days in the history of wrestling for fans in the UK. We had our hopes built up and then knocked down again. Thanks for nothing, WWE.

Now get it fixed.

Yours sincerely,

WWE Fans
The United Kingdom of Britain and Northern Ireland.