---



REQUESTING FLYBY: A Textbook February PPV Move From WWE...But Are They Playing With Fire?


By Maverick
Feb 3, 2015 - 5:17:19 PM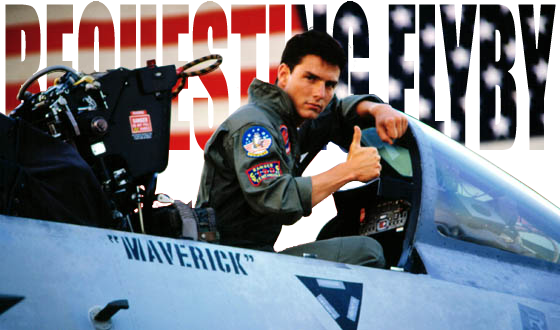 A Textbook February PPV Move From WWE...But Are They Playing With Fire?




Since 1993, the Royal Rumble winner has been rewarded with a title opportunity at Wrestlemania, but within a year of originating that stipulation, the then WWF were looking for ways to use kayfabe controversy to make the Road To Wrestlemania more interesting. 1994 saw Bret Hart and Lex Luger hit the floor simultaneously, meaning that Lex got his shot in the midcard of Wrestlemania X, with the winner of The Total Package and Yokozuna bout going on to meet The Hitman in the main event. In 1996, we saw the number one contender put his shot on the line at the February pay-per-view, as Shawn Michaels was goaded by Owen Hart into proving himself the better man after Owen bragged about putting HBK on the shelf back in December 1995. WWF/E would repeat the trope many times thereafter, with varying degrees of success.

My favourite version came in 1997 as Michaels "losing his smile" (or not wanting to drop the strap to Bret, depending on who you believe) led to sneaky cheater Rumble winner Austin, Vader, 'Taker and Hart facing off in a four way elimination match, which the Pink and Black Attack won, only to end up being continuously screwed through the next few weeks of Raw to set up his classic submission match and double turn with Stone Cold, while The Deadman and Sycho Sid occupied the title match berths. Meanwhile, the Attitude Era saw back to back years of shenanigans in 1999 and 2000. The classic Austin/McMahon cage match at St Valentine's Day Massacre saw unlikely Rumble winner Vince use the title shot as bait for a Big Show debut ambush, only for the giant's intervention to inadvertently gift The Rattlesnake the match to set up his showdown with The Corporate Champion at Wrestlemania XV. Speaking of The Rock, he and The Big Show repeated the Luger/Hart finish at Royal Rumble 2000, but faced off one on one at No Way Out 2000...In the event WWF made the title match at The Showcase Of The Immortals an elimination fourway with champ Triple H and his challenger from the previous two PPVs, Mick Foley. This move has been widely debated by critics, especially seeing as we never got a one on one Wrestlemania match to crown that multi year Rocky/Trips feud (the counter argument is that they faced off one on one for over 20 minutes in Wrestlemania XVI main event).

Moving into the new millennium, Hunter and Kurt Angle riffed on the Shawn Michaels/British Bulldog finish in the 2002 Rumble match, with Kurt believing himself the winner only to get eliminated by a very much still alive Triple H. This led to Helmsley putting the shot up and losing it due to the interference of spurned wife Stephanie. Trips would get the shot back later on Raw, making the whole story kind of moot, even though the matches were good. 2006 was a similar story, with Rey losing the number one contendership to Randy Orton in February but being added to a triple threat main event, where he won in Eddie Guerrero's memory. The triple threat idea was repeated in 2008, when Cena wanted his shot at Orton's gold a month early but saw the Legend Killer get himself intentionally disqualified. The Franchise Player was distraught, but ended up in a three way dance with Orton and Elimination Chamber winner Triple H...here he lost anyway. None of those three storylines really worked for me, kind of screwy for screwy's sake.

The night long story of Elimination Chamber 2009 was superb in and of itself, but Edge switching brands through his trademark Ultimate Opportunist tactics did nothing in particular to enhance the Wrestlemania that followed. A triple threat with Big Show and Cena? Yawn. A year later, Shawn Michaels' demented quest to defeat The Undertaker at Wrestlemania led him to screw his nemesis in the chamber, presenting Jericho with the strap just a few weeks before the big night. As recently as two years ago, CM Punk was calling John Cena out on Raw for thinking that coming out in the late 20s of the Rumble and "throwing out a couple ham 'n' eggers" justified him main eventing 'Mania against The Rock. An instant classic TV match followed where Cena agreed to fight Punk for the main event opportunity, as the face of the company recognised that he would never feel right until he had beaten his personal bogeyman. As for last year's Road To Wrestlemania...well, I probably don't need to remind you how that went down. It was one of the most epic evenings in company history.

All of which is a long winded way of saying that WWF/E have often employed the February pay-per-view in order to spice up the 'Mania build, or switch things up if necessary. When I realised that Daniel Bryan had been booked in that position for Fast Lane though, my feelings were mixed. On the one hand, I like the fact that they addressed the kayfabe plot hole that was yawning in regard to Bryan never losing his title in the ring and therefore being entitled to a shot at Lesnar. For another, it gives Reigns much needed seasoning as a singles main eventer up against the man with whom he had his best singles match to date back in July 2013. I liked the presentation of all the major players last night. Reigns was given simple, direct lines he could deliver well. Bryan was understated and confident in his knowledge that the crowd were behind him. Rollins was almost feverish in his intensity and hubristic in his pride. It made for an excellent episode of Raw, no doubt at all about that. But there are dangers too.

The obvious problem is this: if Bryan is fed to Reigns to make him look good, well, heaven help Roman Reigns, because they guy will end up showered in more garbage than Hogan at Bash At The Beach '96. If WWE ever want him to take off as a main event babyface, putting him over a more popular main event babyface is not the route to go at all. If they want momentum for Reigns going into the big night then Rollins would have been the sensible option. The backlash against the Roman Empire could be insurmountable if he steamrollers his way past the man who pinned Triple H clean and tapped out Batista less than than a year ago. Moreover, as my esteemed colleague Mazza pointed out in a chat session earlier, if they tease a card shakeup only to put out the exact same show we thought they would, there's going to be a lot of disappointment, not to mention a lot of writing effort for no real purpose.

These pros and cons leave us with some interesting questions. With Bryan in place in the Fast Lane main event, are they going to call a Reigns turn as an audible? It would solve a lot of problems in terms of fan reception and probably work well for Lesnar, who seems ready to embrace the badass face mantle. The problem with that is that Reigns and Rollins in the same stable would lead to the two getting in each other's way. However, there is a precedent for two young bucks in the ruling faction. On the night of Wrestlemania XV, Triple H joined The Corporation, whose top investment at the time was The Rock. The two worked together for a time until the Brahma Bull failed in in his rematch with Austin, meaning that The Corporation turned on him. The result? Triple H was on on his on his way to top heel status and The Rock was instantly an insanely popular face. So if Reigns did turn, it could lead to one of the two breaking back out of The Authority at a later date as a big time fan favourite.

The final proposition we must consider is whether whether we are looking at a multi man main event at Wrestlemania. Perhaps no one professional wrestler is convincing enough in stature to be believable in defeating Lesnar...but in a chaotic setting, where the champ could lose without being pinned or submitted? As we we saw on the night of the Rumble, The Beast Incarnate can look beatable. We could could end up with a Lesnar vs Reigns vs Bryan vs Rollins fatal fourway, elimination or otherwise, or we could end up with any combination of the three. The match quality could be off the charts and at the end of it all, and people might be more inclined to accept Reigns at the end of it all all if they've just sat through a multi man epic.

In conclusion, I do not blame WWE at all for dialling up what is an absolute classic February pay-per-view play. Already, Fast Lane has acquired must see status, and there are obvious benefits to the match up of Reigns and Bryan. However, the move is also fraught with danger. At this point in Roman's career, all moved are, but particularly when it involves, in Bryan, the most volatile of all elements when it comes to audience response. Tread carefully WWE, or last year's post Chamber problems may may end up feeling like a mere inconvenience in comparison.

This is Maverick, requesting flyby.