---



REQUESTING FLYBY: LOP Main Page...I'm Here!


By Maverick
Jun 25, 2014 - 4:34:58 PM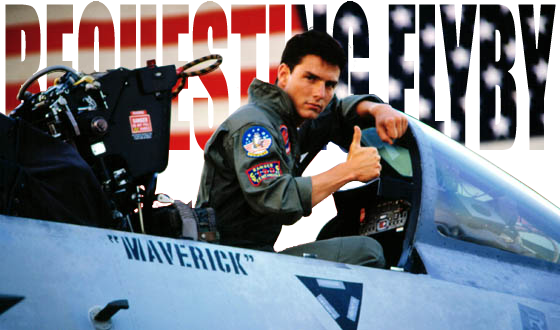 LOP Main Page...I'm Here! (14 Moments That Made My Fandom)




Welcome, main page readers, to the main page debut proper of Requesting Flyby. I am Maverick, and you may know me from my four Column of the Month victories down in the CF, my ATTITUDE collaboration with Mazza up here on the main page or from my weekly appearances on LOP Radio's UK show The Right Side Of The Pond. If that's the case, you'll already know a fair bit about me, my writing and what kind of fan I am. If you've never encountered me in any form before, well, hello there. I'm your new main page columnist, and I mean to take this spot very seriously indeed. I hope you'll all enjoy what I have in store over the next weeks and months.

As this is my official unveiling ceremony here in the columns section, I thought it would be a nice idea to show you something of how my wrestling fandom has evolved over the years. I have been watching wrestling since 1990, so I've racked up a lot of memories and highlights over the years, but when I sat down to really think about it, there were fourteen moments that truly stood out to me as being influential to the kind of fan I ultimately became. So without further ado, here they are.

1. The Beginning

The first wrestling event I ever watched was the Royal Rumble 1990, and what an introduction it was. Prior to my friend shoving the tape into his VCR on a lazy school holiday afternoon, I had no idea that this larger than life world existed, but I was hooked instantly. From the way Tony Schiavone and Jesse Ventura revealed the story behind the French Canadian Fabulous Rougeaus claiming to be "All American Boys" during the curtain jerker onwards, I was enthralled, because I was ever a lover of literature and stories, and here was a story unfolding in front of me involving, of all things, physical combat! By the time the Rumble match started, I was beside myself with excitement. My friend explained what various wrestlers' deals were as they arrived and filled in any story gaps there might have been. From the very start, I exhibited smarky tendencies, as I immediately took to Ravishing Rick Rude, Ted DiBiase, Jake The Snake Roberts, Rick Martel and Mr Perfect, but I also took a shine to The Rockers and The Hart Foundation. The match is mainly remembered today for the first confrontation between white hot up and comer The Ultimate Warrior and the incumbent champion Hulk Hogan. The stare down, criss cross and double clothesline was epic and a suitable starting point for the Wrestlemania VI bout that was to come. All in all, it was the perfect introduction to the WWF.

2. Summer Classic

Every young fan has that match they watched which made them understand what professional wrestling is really all about, that match that you want to watch again and again to understand its nuances. My version of that trope was Mr Perfect defending his Intercontinental Title against Bret Hart at Summerslam 1991. Although I had bought the VHS of Wrestlemania III in the first step of a never ending obsession with learning my wrestling history, watching Savage vs. Steamboat four years after it happened was not the same as seeing my very own contemporary mat classic. When Mr Perfect and The Hitman were booked to face each other, I was beside myself with excitement, as they were two favourites and some proto-smark instinct told me that they would have a great bout. They of course proceeded to wrestle a stone cold classic that I have perhaps watched well over thirty times since. I still remember the day after the event, sitting in a friend's bedroom to watch the pay-per-view and marking the hell out for the entire eighteen minute duration. Just amazing stuff for the time.

3. The Barber Shop

As I mentioned earlier, I was a HUGE fan of The Rockers back in the day. In fact, they remain my favourite tag team of all time. As much as I was a sucker for the technical workers, I loved my high fliers too, and no-one did it as well as Shawn and Marty. I had an enormous poster of them on my bedroom wall and I generally just worshipped the ground they walked on, much to the amusement of some of my friends who found them too girly (!). When the team began showing signs of tension in November 1991, I was desperately worried, as even at that age- I was eleven- I had an inkling that Vince only pushed the big guys, and I worried that solo Shawn and Marty would get lost in the shuffle (well, I was half right). Like many fans of the time, I was totally suckered in by the Barber Shop segment. I breathed a sigh of relief as they shook hands and embraced and then when Shawn's betrayal happened I think I actually (to my eternal shame) screamed "NO!". As Marty went flying through the window, my favourite tag team were no more, but over the next few weeks, Michaels would entirely compel me with his new Heartbreak Kid gimmick, and I soon learnt to push my sadness to one side and surf the Texan's wave of heelish success.

4. Rule Britannia

You can't really ignore us Brits here on Lords of Pain. We are legion! As the early 1990s wore on, WWF became more and more popular here in the United Kingdom. Recognising the size of the new secondary market he had at his disposal, Vince McMahon pushed the magnificent looking physical specimen Davey Boy Smith as the British Bulldog, with an entirely different focus on him compared to his mid to late 80s tag days with The Dynamite Kid. Davey did well in the midcard and in the summer of 1992, his finest hour was to unfold, as he challenged his brother-in-law Bret Hart for the Intercontinental Title in a blockbuster face vs face match at Summerslam on the hallowed ground of Wembley Stadium. If you aren't English or weren't around at the time I'm not sure I can fully explain to you just what a big deal this was. It was undoubtedly professional wrestling's high water mark in this country; everybody in the playground had an opinion on who would win, everybody watched it, and all of us exalted our countryman's amazing achievement. That it has stood the test of time as a classic match is a bonus really. Just an amazing moment that no-one can ever take away from us.

5. The Boyhood Dream

I discussed my Shawn Michaels fandom earlier in this piece and seeing him rise through the ranks amazing match by amazing match was really quite special. By the mid-90s, with wrestling in a fallow period and with exams and so on to focus on in high school, I didn't always keep up with my grappling in the way I had when I was 11 or 12, but you can bet I was excited to see my favourite wrestler take on one of my other favourites in an hour long match. I know that there are many on this site who find this contest hard to watch; I've never understood that. To me, it is a masterpiece. Two of the very best of all time going at it in a technical battle of wits and wills; it's storytelling at its best and the perfect way to crown a new champion. Even if Shawn didn't have the happiest time carrying the belt after Wrestlemania XII, everybody will always remember the moment his chase ended with a single perfectly timed superkick.

6. Deadly Game

By the time the Attitude Era started, I was back as a fully invested member of the fanbase. Mazza and I have been covering the early Attitude years since January and I have to say that re-watching those events has been an educationally intriguing process. In terms of a sentimental memory from that initial string of thrilling events, I have to point to Survivor Series: Deadly Game as something that really stands out. I have always loved tournaments in wrestling, and this one had the perfect story attached to it. The break out babyface of the year, The Rock, made it to the final opposite a tweener Mankind who was supposedly being backed by McMahon and his stooges. In actuality, in a worked repeat of the Montreal Screwjob, Rocky won the belt by foul means to join The Corporation as a mega heel primed to take on Stone Cold in a big money match at Wrestlemania XV. It particularly stands out to me as the first PPV I watched at university, staying up in the TV lounge in my Halls of Residence with a few other hardy souls I barely knew, drinking endless cans of coke out the vending machine to stay awake.

7. Olympic Hero

Nobody, not even The Shield, has ever had a first eighteen months in the company to match Kurt Angle. The man was quite simply born to be a professional wrestler. He obviously had an amazing amateur base to work from, but he also developed a brilliant heel character, took onboard the weapons filled, high impact style of the time and busted his ass to learn quicker than anyone ever had. By Wrestlemania 2000 he was undoubtedly my favourite wrestler in the world and he remained so until he left the WWE in unfortunate circumstances in 2006. He really hit his straps with his first WWF Title run, which began at No Mercy 2000 with a big win over The Rock. From that moment, Angle played the lucky champion brilliantly, keeping his title no matter the odds. However, with Stone Cold winning the 2001 Royal Rumble for a guaranteed title shot, and with The People's Champion beating The Big Show in a number one contender's match, the stars were very obviously aligning for Rock/Austin II. What we couldn't have known is just how much of a blaze of glory Kurt would go out in. The No Way Out main event was, at the time, instantly my favourite match, and only one (Jericho/Michaels from Wrestlemania XIX) has bettered it since. In a thrillingly paced effort, suplexes, throws and clotheslines were thrown with absolute abandon, false finishes were used with precision and in a way that made me genuinely lose my shit while watching the first time, and at the end of it all, you just knew that Angle would be back in the main event before too long. Brilliant stuff.

8. Unification

As an Attitude Era mark, I was always high on Chris Jericho, particularly during the latter stages of the Invasion, when his ego grew to exponential levels and he was labelled the "Egoholic" by the announcers. After he and The Rock traded the WCW Title a number of times in October and November of 2001 and Jericho attacked his team-mate during the winner take all Survivor Series main event, he and The Great One were booked as one half of a tournament to determine the Undisputed Champion. I remember Vengeance 2001 so clearly, as I had just started my teacher training and had to specifically instruct my year 10 class (fourteen and fifteen year olds) not to spoil the outcome for me before I could get home and watch the tape! The matches between Angle and Austin, Jericho and Rock and Jericho and Austin were all excellent, and at the end of it all, after plenty of shenanigans, Y2J had his hand raised as Undisputed Champion. I loved the build and loved the way the night unfolded, and as a big fan of the Canadian I was thrilled with the outcome.

9. Unsanctioned

When Michaels retired with his back injury, I recall feeling sad about it for a long time after. A childhood favourite having to give up wrestling in his prime was a damned shame, whatever one might have thought about the man's antics backstage (and bear in mind we knew a lot less about that kind of thing back then). I never truly thought I would see him go again between those ropes, so when the Summerslam storyline developed between he and his real life friend Triple H I ended up in that strange place between work and shoot where I didn't really know what the hell to think, because I was certain that HBK's back was destroyed by that casket bump and after four years out, how was he supposed to just come back and do his thing again? I watched the beginning of that main event through my hands, kind of sucked in by the "non sanctioned" billing, worried that Shawn might legitimately cripple himself. And then a miracle unfolded. Shawn Michaels came back and wrestled like Shawn Michaels. He wrestled a five star classic the first time he got back in the ring, after four years away. It was a stunning achievement, and I won't lie to you, I cried my eyes out at the end.

10. Better Than You

Everyone who has read my work before or listened to me on the radio knows I am a massive CM Punk fan. Unusually though, I became a fan of the Second City Saint purely on the basis of his WWE work. I actually loved his original ECW character, a babyface with integrity and grit, Bret Hart for a new era. I loved his work in the ring, his promos, his look...everything. And yet everywhere I kept reading that this man needed to turn heel. Turn Punk heel, the magazines and dirtsheets would cry, and I didn't get why that was seen as such a necessity. When I saw the final of the Intercontinental Title Number One Contender's Tournament between Punk and Mysterio, I just saw no need for any kind of alignment change; the guy was over huge. Boy, did I not know what I was missing...Obviously, all the wise heads who had followed Cookie Monster through the indies knew exactly what he could unleash as a villain, a holier than thou bastard with a mean streak, a preaching demagogue with a superiority complex. The moment he cashed in on the popular veteran Jeff Hardy, you could see the heat building, but Punk was able to keep it subtle, walk the tweener line for a bit before fully unleashing his inner heel with incendiary promo after incendiary promo. Punk and Hardy had the feud of 2009 and stole the show from the paint by numbers Orton/Cena programme going on at the same time, while making an exciting time in my personal life even more exciting by giving me quality wrestling TV to watch.

11. Kofi Snaps

Funnily enough, 2009 turned out to have another favourite rivalry of mine waiting in the wings! Kofi Kingston had been on my radar as one to watch ever since he was booked to beat Chris Jericho for the Intercontinental Title back in 2008, and his high energy performances in the midcard really made me take note. At Bragging Rights, Kingston chased Cody Rhodes and Ted DiBiase away from the Cena vs. Orton Ironman Match with a steel chair, pitting him against Legacy in the weeks to come. Kingston, now free from the Jamaican gimmick, scored a massive home run in the build to Survivor Series, destroying Orton's Nascar and Boom Dropping him through the announce desk. The crowd were wild for Kofi by the time the elimination match came around, a fantastic example of its genre in which the Ghanaian got the clean upset win out of nowhere with the Trouble in Paradise. If WWE had been smart, they would have kept Kingston's momentum going; I was so very invested in his plucky babyface character at that point. Sadly, Orton's childishness and snideness backstage led to a de-push for poor Kofi, who, the odd midcard title run aside, has remained frustratingly far from break out success ever since. I didn't half love it at the time though.

12. Summer of Punk

My love for CM Punk knew no bounds, and as his career stagnated in the aftermath of The Undertaker incident and the New Nexus albatross, I grew more and more frustrated with the product. The spring of 2011 was a grim time to be a wrestling fan. As reports of Punk's impending departure continued to fill the headlines, I had no hope of seeing anything other than a few enhancement matches with other midcard talents on pay-per-view before his contract was quietly allowed to run down. Little did I know that something magical was in the air. After his victory against Rey Mysterio at Capitol Punishment, Chick Magnet noted that he was about to do the most honest thing anyone had ever done in WWE. When he won the number one contendership from Mysterio and Del Rio, he revealed exactly what: he was going to leave with the WWE Title. Then came the infamous "pipe bomb", a promo which resonated with every self-respecting member of the IWC. It was fourth wall genius. It showed exactly why CM Punk needed to be in the main event picture. He was more interesting, more dynamic, more passionate than anyone else on the roster. Now, he had created one of those storylines which pulled you in and made you think crazy thoughts. 95% of me thought that the match in Chicago would end in a Cena victory and Punk leaving, as had originally been rumoured. But there was just this little voice in my head that told me to keep the faith alive, that they wouldn't invest so much in a plot only to blow it in one pay-per-view. And then the night itself happened and there was Philip Jack Brooks, leaping the barrier with the belt, blowing a kiss at Vince McMahon. I know one thing for sure; if Cena had been booked to win that night, I probably wouldn't be watching wrestling or writing these columns for you. I felt that strongly about Punk's right to be a major player.

13. Justice

Another thing that anyone who has followed any of my previous work will know is that I am the biggest Shield mark going, and I got right on board from the very first triple powerbomb. It's interesting how whenever the product is drifting or getting stale, WWE find a way to suddenly make it intriguing again. The Shield did that in late 2012. Personally, I hated the Ryback main event push, and when those three black clad punishers arrived through the crowd to conclusively destroy the big hoss and hand the win to a fortunate CM Punk, I was thrilled. From the very first moment, WWE got the booking of Ambrose, Rollins and Reigns spot on, and they of course become the best faction of all time and perhaps the most consistent in-ring unit ever. All of those beautifully worked six mans, I mean, what a boon they have been to us. Undoubtedly, these guys were my favourite thing in wrestling over the past two years and every time their music hit, I would mark out shamelessly. Ambrose is marginally my favourite of the trio, but I love everything about all three of them. I can't wait to see them dominate the industry for the next ten years now they've gone solo.

14. Authority

This last entry is going to be something of a controversial one for many of you, but hey, what's wrestling discussion without some disagreement? Myself and my fellow hosts on The Right Side Of The Pond absolutely loved the Daniel Bryan storyline that came out of last year's Summerslam. Instead of giving Byan a paper title reign in the aftermath of his huge clean win over Cena, WWE booked Randy Orton to turn heel and cash in Money In The Bank with Triple H's collusion. Instantly, two things I'd wanted for YEARS happened; Hunter and Randy were both heels again, their natural and most comfortable state. Simultaneously, Stephanie became a regular presence on television again and Bryan was set up as the Austin figure to chase the belt held away from him by his evil paymasters. For the longest time, fans had wanted the Attitude Era back, well, here it was, even down to supporting players like Cody Rhodes, Goldust, Big Show and Dolph Ziggler being drawn into the Authority's orbit. All my good memories of The Corporation came flooding back and for the first time in a long time, Raw and Smackdown felt unmissable, and I'll never forget the torture of having to spend a whole day at work spoiler free in September waiting to get home to watch Night of Champions. Did you read that? I couldn't wait to see Night of Champions, a pay-per-view which is usually a big heap of nothing. That's what the Authority story did; it transformed the weekly and monthly offerings and made them sing again.

Well dear readers, there you have it, fourteen wrestling events that shaped me as a fan, as an introduction to your new main pager. So what would make your own lists? Make sure you shoot me a comment below and let me know eh?

Oh and here's my Twitter for those of you who are into that kind of thing:



Until next time, this is Maverick requesting flyby!