---



RAWQUESTING FLYBY (12/29/14: Now That's What I Call Monday Night Raw)


By Maverick
Dec 30, 2014 - 8:58:22 AM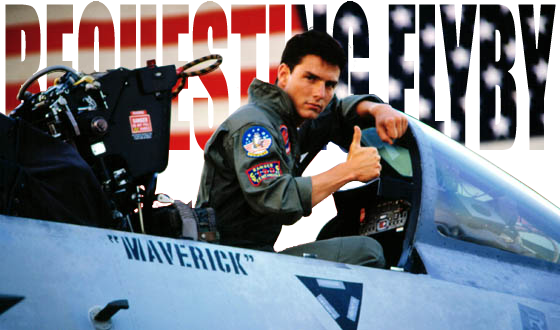 12/29/14 (Now That's What I Call Monday Night Raw)



Welcome once again to the Raw Review that styles itself on Top Gun, with me, your host with the most, Maverick. There's a lot to talk about this week, so let's get straight down to business!


Take My Breath Away

As a huge Edge and Christian mark and as a writer who has spent the last year chronicling the entire history of the Attitude Era, I loved seeing the boys from Canada bounce off each other with that trademark goofball humour. In particular, Christian suggesting that Rusev and Ziggler would be coming out to have a naked champion vs champion match was one of the funniest things said on Monday Night Raw for a good while. Their five second pose routine was inevitably interrupted by the crunching guitar riff of Brock Lesnar's music, and out came the Beast Incarnate and Paul Heyman. Although I have gone on record in several places in saying that all these talking segments are not healthy for the balance of Raw, if it's Heyman doing the talking, I don't mind at all; the man is a wizard with mic in hand. His heel-tastic running down of Edge and Christian for having battered bodies that could not stand up to a Lesnar assault was typical of his brand of advocacy, and brought out John Cena. One day, there may be an opening segment where only one entrance theme plays, but on this occasion I thought it worked well, and after all, business-like Cena is far more palatable than the other faces of the Franchise Player, and his getting the advantage of Brock was important to the arc of their overall story. It was also pretty awesome that Cena paid tribute to Edge later in the night in a backstage segment. For younger fans, that was a good way of ensuring they check out some E&C matches on the WWE Network (for just nine ninedy nine).

Rusev and Dolph put together an excellent TV match which sold the importance and prestige of both their title belts, with the powerhouse/bumper combination making for a very fun watch indeed. Rusev stealing Dolph's multiple rolling elbows was a great indication of the Bulgarian's extraordinary cardio for a man his size, and The Show Off's charismatic comeback causing Rusev to lose it and get disqualified for exceeding a five count with corner kicks was great character work, as well as keeping both men strong. The rope assisted camel clutch after the bell looked brutal thanks to Ziggler's selling, and the eventual interruption by Ryback really got the crowd popping. Then something really interesting happened. The Big Guy stayed in the ring and cut a promo. Not his usual type of speech, but a Reality Era influenced discussion of his career from Tough Enough to the present day, taking in the Nexus and all his injuries inbetween. At first I wondered why they would try and humanise someone whose very gimmick depends on being somewhat superhuman, but in the long term, if Ryback is to be a main event player, they need to develop some depth, and his journey from musclebound hopeful training with Al Snow to super over babyface midcarder, with all the trials and tribulations along the way, is actually quite an engaging one. For that reason, it worked for me, and I liked the fact that he finished by saying that his match with Rusev will not be an America vs Russia thing...it will be a big guy kicking another big guy's ass thing. Nice change of pace there for a Rusev feud.

I loved, loved, loved the video package recapping the Reigns vs. Rollins beef from back before Night of Champions and the powerhouse of The Shield's untimely injury. It was some impressive storyline continuity and a nice way to whet the appetite for their match later in the evening, as well as being yet more proof of the enduring legacy of the Hounds of Justice in setting the main event agenda for the years to come. By the way, is it only me that hears "Pepsi Cola, Florida" whenever Lilian announces for Reigns? That girl needs some diction training! It was also a good touch to have Big Show on guest co-commentary for the match given his current rivalry with Roman. With Rollins developing something of an Edge during the La Familia days circle of stooges, Big Show constantly praised and put over The Architect during the match, and did so well, despite Michael Cole's inane questioning. The cerebral style of Seth worked well with the explosive style of Reigns, and the contest very came across like a better executed version of the Orton matches with the Roman Empire this past summer. They worked up to a very pacy crescendo where several reversals of each other's signatures finally seemed to set up the spear, but the World's Largest Athlete had other ideas and advanced his feud with Roman by tossing him over the announce table and burying him under that same piece of furniture. Reigns looks strong, Seth escapes again, and Show gets some payback...everyone wins. The Architect's celebration with Show and the stooges was a lot of heelish fun for all the family too, with Seth inviting Cena to the Cutting Edge Peep Show for a New Year toast. We are living in the age of Rollins, have no doubt about. Raw is Rollins at the moment, and I love it.

Indeed, the Cutting Edge Peep Show appearance enhanced Seth's character even further- I'd go as far as to say that he has the most well rounded persona in the company right now- and his smug celebratory mood at the beginning of that segment really made me smile, as did Edge and Christian listing all the people they think are more significant to WWE (including The Doctor of Style, Slick! Mark out moment for us older fans). Seth then turned serious in demanding that John Cena come out so that he could demand something from him, and when Cena didn't show, assaulting Captain Charisma with the briefcase, then threatening to stomp Edge's damaged neck. That finally brought out the Franchise Player and Rollins made his demand: to bring back The Authority. I very much enjoyed The Architect milking Cena having to make his announcement about bringing back Trips and Steph, and then going for the Kerb Stomp anyway. John managed to make the save for Edge, but with the help of Show and J&J, Rollins got the best of Cena. We then got a champagne toast with the the power couple themselves! Great way to end the episode and I can't wait to have The Authority back, as they gave the show such direction. And the likes of Cena, Reigns, Ziggler and Bryan are in for interesting start to 2015, as are we.

Now, I was fascinated that the writers gave Cesaro some promo time to give a worked shoot on Vince McMahon's comments from Austin's podcast about him "not connecting", and I thought the Swiss Superman gave a good account of himself on the mic as a no nonsense wrestler in an age of pageantry, but I didn't see the sting in the tail coming at all- Bad News Barrett returning as a babyface! I had called the eventual face turn just before Money In The Bank and my countryman's injury, but seeing the crowd reaction to his return was very cool, and his "bad news" promo about a Bullhammer connecting with Cesaro's "shiny little head" was great. The two, as expected, had an excellent, physical match with no quarter asked or given, with Barrett's pre-match prophecy eventually coming true. I am excited to see if these two have more matches, because they could legitimately start 2015 off with a TV MOTY contender if given more time. Cesaro looked impressive in defeat, and the newly face BNB got to demonstrate his resilience.

Holy Luke Harper promo! This really was the night for unexpected speakers, wasn't it? I loved that he referenced New Year's celebrations and the fact that social pariahs like him are left out of them. He described himself as a nightmare come to life, which was a nicely apposite phrase. He then took on Jack Swagger, in yet another battle of physical, athletic big men. I'd actually say it was well in contention for match of the night, as WWE very sensibly did not have it be a squash, taking advantage of what a good worker Swagger is by having him compete intensely with the former Wyatt Family member throughout the bout's duration. The finishing sequence in particular was very well put together, with Harper escaping the ankle lock, countering the Swagger Bomb and hitting a staggering Real American with that gnarly discus clothesline for the victory.

With Ambrose and Wyatt absent at a live event elsewhere in the States, the video production department did a grand job of recapping their feud with each other, taking most of their best promos and in ring action from the past few months and selling their forthcoming ambulance match beautifully. I am very up for seeing that next Monday.

When Daniel Bryan sent out that tweet a few hours before Raw saying that he was at a crossroads, I think we all anticipated the retirement tease followed by an announcement that he would be coming back and entering the Rumble, but I don't think we could have anticipated just how emotional and beautifully constructed promo it would be, one of those we will remember for many years to come. Wow! I actually questioned the wisdom of announcing Bryan's return in advance, saying on Twitter that I preferred the idea of a surprise return, 08 Cena style, but the way the segment went down convinced me otherwise. It also assuages fears of a repeat of 2014 where expectations of a D Bry entry are disappointed. Man, is the Rumble field ever looking stacked!

If WWE wanted me to get onboard with the Powers of Pain, sorry, I mean The Ascension, they made the right choice by having them squash the wretched Mizdow. Interested to see more.


Highway To The Danger Zone

I am ALMOST interested in Nikki Bella vs. Natalya as a feud, but ONLY because of the entertaining antics of Tyson Kidd, who since Survivor Series has developed a hilarious comedy heel manager of a babyface (what we call a "Reverse Elizabeth" in the trade) persona, which he plays off against the "marital tension" from Total Divas. It is still a pretty generic divas feud right now, with the girls trading wins, but it promises to become something a bit more interesting than that. We shall see.

The only thing worse than watching Naomi wrestle is watching Naomi in a backstage segment with The Miz. All of this Mizanin giving the names of Hollywood producers to Naomi to knock her husband off his ring game thing is lame, lame, lame. Terrible angle. Meanwhile, the two tag teams continue to have terrible matches based around the same old "Mizdow is a stunt double" and "Miz won't tag Mizdow because the crowd want to see him" crap. This all got old well before Survivor Series. I literally cannot believe that it's still going on. It's awful. One of the things I dislike about it the most is how much it's detracted from Miz, who had previously been doing some good work under the Hollywood gimmick through the summer. When was the last time he talked about "The Moneymaker"? That was an interesting Rick Martel/Shawn Michaels tribute. It's no coincidence that the watchable part of the match between Miz and Mizdow and The Usos came when Sandow was down injured on the floor, which allowed some good trading of holds, Mizdow to play a conventional tag partner trying to save the match, and finally for The Usos to get the tag belts back. Thank goodness The Usos are champs again! Yes! Now all that needs to happen is the break up angle between the two former champs, and I'll be happy. Let me be clear, the only reason this is not in the "Need for Speed" section below is because a title change is always must see, otherwise I would have considered it all skippable. The Usos win changed my perspective on the match though, which I know is a bit marky, but screw it. I like those guys. I could have done without the Lawler interview afterwards, but I guess mic time for the sons of Rikishi is always welcome.

The Need For Speed

Aside from replays of things that had occurred earlier in the show...nothing! That's what I call progress. Everything feels important, all of a sudden.


In A Flat Spin

Screw Miz and Mizdow guys, at least in that gimmick. Yes, yes, I know a lot of people like it, but I don't and...it's my column. Their reign as tag champs is at an end, they were squashed by The Ascension, and soon the break up angle will be upon us. Praise be!


Top Gun

Only one choice here! Seth Rollins dominated Raw in wrestling terms, in character terms, and in storyline terms. As top heel in the making, he has knocked it out of the park week after week, and just when you thought his feud with Cena was over, he re-ignites it by threatening to paralyse Edge unless the Franchise Player brought back The Authority. One of the hits of 2014 takes us into 2015 with a bang.

****

Well folks, that's all for this week! What an episode of Raw that was. Join me soon for my Top 10 PPV Matches of 2014, and the conclusion of ATTITUDE!

Feel free to comment below, or you can tweet me here:




Until next time, this is Maverick, RAWquesting Flyby!