---



RAWQUESTING FLYBY: 03/30/15 (The Post 'Mania Raw Never Disappoints)


By Maverick
Mar 31, 2015 - 9:02:38 AM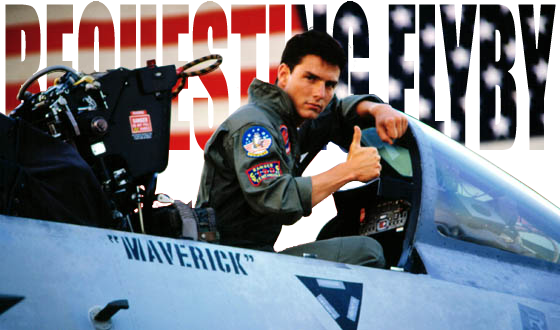 03/30/15: The Post 'Mania Raw Never Disappoints



Well my friends, one did not need to be Nostradamus to predict that WWE would put a brilliant Raw together for that raucous post-Wrestlemania XXXI crowd, and it certainly pushed the right buttons in the majority of cases. If only they put this much effort in every week eh? So, time to dive in...


Take My Breath Away

What an opening! I had been openly critical of Heyman's mic work in the build to Wrestlemania, but he very much rediscovered his mojo here. The repetition of "suplex, suplex, suplex" and responding to the crowd's chant of "suplex city" by reminding us of that legendary line he uttered while he was destroying Reigns in the main event. Meanwhile, a frankly scary looking Lesnar stalked the ring like a barely contained tiger, spoiling for a chance to use those huge fists. Heyman then moved on to discuss Rollins, and again knocked it out of the park, calling The Architect "slimy and disgusting" and then threatening to tie WWE up in litigation, teasing a reversal of Sunday's decision. But of course, we all knew right there and then what he was setting up: the invocation of Brock Lesnar's rematch clause. Oh yes. Furthermore, he added that his client would be taking that rematch there and then on Monday Night Raw. Just shows you how important it is to grab tickets for the Raw after 'Mania if you manage to make the trip! The crowd loved it, but then Steph's music hit, inevitably, and the Billion Dollar Princess came out and heeled it up about the achievements of Wrestlemania, with the crowd chanting "Ronda Rousey" at her. Stephanie announced that Rollins would indeed answer the challenge, and Heyman replied by stating that for the first time in a decade his client would be wrestling on television. You know, I loved this decision for so many reasons. Firstly, it made sense in kayfabe, as why would Lesnar wait until the summer for revenge? Secondly, it's a much better use of Brock's limited dates; I have thought for ages that he should wrestle a TV match or two. And thirdly, it keeps up the "special event" feel of the Raw after Wrestlemania. A beautifully constructed opening segment and there can be no doubt now that crowds have turned Brock and Paul E. face.

Both competitors got a huge pop on their way to the ring, and that title belt looked great around Seth's waist I must say. I loved that Rollins initially showed no fear of Lesnar, even getting up in his face with the title belt he stole from him. Man, that guy is some heel. However, he soon showed more cowardly stripes when he finally climbed out of the ring to cut a smarmy promo about jet lag and a "foot injury", sounding very much like a schoolgirl trying to get out of PE. The Beast Incarnate would get his rematch, but not on Raw; the whole thing had been a gigantic troll. This sent Brock into paroxysms of fury, and he got his hands on the new champ, but with J and J's help, he was able to escape through the crowd. What followed was simply magnificent, Lesnar turning the announce desk over onto those idiotic commentators and then basically killing Jamie Noble in the middle of the ring. Truly great television. I think my sides still hurt from laughing at the thought of Cole and JBL being squashed by their own announce position. Oh frabjous day! Lesnar then picked up a cameraman for the F5, bringing out Stephanie to beg with him, but this only led to Brock F5ing that very cameraman. Steph then suspended the Beast, which I'm guessing is the storyline device needed to keep him inactive until Summerslam. It also ensures that he comes back as a face and that he will be at war with The Authority. Bring it on I say! Lesnar proceeded to F5 the cameraman- no doubt a local indy wrestler- again before finally stalking out of there. Having that last bit play out without commentary made it even more compelling viewing, with stretchers coming down to the ring to take away the bodies strewn around the place. Steph saying she "owns" him in a backstage interview only adds fuel to that fire. Props too to Byron Saxton who was excellent on his commentary debut on Raw...better than Cole, that's for sure. And in a two man scenario, even Jerry Lawler was bearable.

Rollins has really been the face of Monday Night Raw since Christmas, acting as a lynchpin for everything going on around him, and his smug backstage interview about the Lesnar suspension was a brilliant set up for Orton to appear behind him. I was pleased to see Orton retain the charismatic delivery that has been the calling card of his most recent face run, and also delighted to see the continuity of him never getting his rematch last year brought up too. This segment set up the six man main event for the end of the night, and was well done, if a little predictable. Ryback and Reigns made sense as partners for Orton, and this was also good as it kept a microphone away from Roman...just let the guy wrestle and get over. In a year, he might be ready to try again. I got a good laugh out of the Andre trophy and WWE World Heavyweight Championship being tenderly placed side by side in a diorama at ringside; another nice heel touch.

Further razor sharp booking saw Daniel Bryan defend his newly won Intercontinental Title against Dolph Ziggler, the man he had headbutted from the ladder the night before, but of course, Zigs had defeated Daniel on television before the big dance. A feature re-match was a wonderful decision, and these two elite level workhorses of course put on one hell of a show. It was also a very wise decision to have Bad News Barrett on commentary given that he is still owed a rematch, and the Englishman also brings a far more polished heel sensibility to the commentary desk than the idiotic JBL. In terms of the match, I particularly enjoyed the increased physicality, with some very stiff forearms in the mount position from Bryan and a legitimate looking headbutt in the corner from the Show Off. It was more than just a pure wrestling match, it had some real juice too. Dare I say it, the match reminded me a little of the Chris Jericho vs. Chris Benoit series from the year 2000. It was the little touches that made it; the mini-piledriver by Ziggler when Bryan tried to bridge up, the back superplex Bryan hit despite his neck issues (he sold the neck after, too). The back and forth was incredible; I marked out for the eighties style bridges out of covers and backslide battles, and the moment where Bryan went for the knee and ate a superkick...I jumped out of my seat. As for the headbutt duel that led to the finish...breathtaking. What a match! Barrett's attack on D Bry after the bout seemed to indicate that he would be the fighting champ's next opponent for Extreme Rules...but then the Sheamus return happened. Now, regular readers, and regular listeners to The Right Side Of The Pond, will know that I loathe Sheamus as a babyface, but have a lot of time for him as an upper midcard heel. When he ran in to chase BNB away, my heart sank, but then we got the Brogue Kick to Bryan and a nasty beat down of Ziggler. Really, the new mohican and braided beard look should have been the giveaway. This is the Sheamus we have been waiting to see. I was also pleased that he didn't give us a long, explanatory narrative about why he did what he did; the simple "I'm back" was far more effective.

Awesome Adrian Neville vignette...looks like they are serious about giving him the best chance to succeed, and without giving him a silly gimmick. This columnist approves! The re-configured Intercontinental Title division is perfect for him. However, taking away his "Adrian" and calling him "Neville" is ridiculous. Why do WWE think that everybody has to have one name? Is it 1980s pop music or something? Still, his squash of Curtis Axel was eyecatching, and with a stadium full of my fellow Brits, he's off to a nice start on the main roster.

John Cena had a lot of fun with the crowd as he always does at this time of year; he genuinely does seem to enjoy that mixed reaction these days. The US Title t-shirt is kind of cool as well; looks like WWE are serious about having him work as a fighting midcard champ. Cena issued his open challenge and out came Dean Ambrose! As you all know, I am the internet's foremost Ambrose mark, so I was thrilled to see him, and it made a lot of sense given that he had been talking up the glorious history of the Intercontinental Title prior to Wrestlemania...well that US Title has been just as glorious, and Ambrose held it for almost a year, and loves a scrap to boot, so of course he accepted. Awesome. It was a super competitive match with a carnival atmosphere as the crowd got firmly behind The Lunatic Fringe, who took risks and brawled away to a rapturous reception. Seeing one of the top young stars going toe to toe with the top veteran is always a compelling mix, and Cena taking the challenge 100% seriously made it all the better. The one spot I didn't like was the Franchise Player no selling the powerbomb and rolling Ambrose into the STF, but I loved Dean reversing it into his own STF, and applying the hold a hundred times better to boot! Great psychology from the former Shield man in holding Cena's fingers away from the bottom rope too, I love those kind of touches and the Dirty Deeds that followed created a heartstopping near fall, and the finishing sequence of reversals before the final roll through AA was fun too. Great match that sold the importance of the title and put over the challenger as much as the champ. I liked the handshake afterwards too.


Highway To The Danger Zone

The eight man tag between the team of New Day and The Lucha Dragons and the team of The Ascension and Kidd/Cesaro was just fine, but these throwaway matches don't really do much for the prestige of the titles; I'd much rather have seen a tag team turmoil or something of that nature, even just a straight title defence. With the US and Intercontinental Titles being given increased importance, it would be nice to see WWE really put an emphasis on the tag straps too. They have excellent worker champions in Kidd and Cesaro, time to use them well. This match was a diversion, no more, and the crowd made their displeasure known every time one of New Day was in the ring instead of one of the Dragons. If WWE are going to save New Day, they'll have to send them heel preacher, because that "NEW...DAY SUCKS" chant is not going away any time soon. All in all it was an engaging enough Raw debut for the luchadores, but nothing more than that. It would have been nice to see them get their own match.

Not sure why WWE are continuing to drag out the Mizdow stuff even after he threw Miz out of the battle royal. Surely the thing to do was to have him reclaim his own identity as Sandow? But no, wearing Miz's tights, using Miz's music and finisher. The attack by Miz after the match was just fine, but I have a feeling they're going to over egg the build to Extreme Rules. Also not so sure about Stardust going from the Intercontinental Title ladder match to jobbing out to one of the guys from the pre-show battle royal.

The only issue with Cena offering open challenges for his US Championship was that it left Rusev with nothing to do except squash Goldust, which he did so well, but it was nothing we hadn't seen before. What I want to see is some drama surrounding Lana's recent errors. When is that going to be addressed?

The closing six man was boring as hell, and the crowd made their displeasure known. Far too many Raws end with these kind of bland exhibitions of nothingness, and this one did nothing for anybody involved. It'll be interesting to see how a less smarky crowd respond to Reigns in the weeks to come.


The Need For Speed

All the stills of Wrestlemania and the repeat of the Hall of Fame stuff all got the fast forward treatment from me. I've seen that stuff already! I also skipped all the AXXESS recaps and such. WWE blowing their own trumpet can get rather wearing can't it?

Crappy six diva match which was AJ playing face in peril for longer than prime time era Road Dogg before Naomi came in and won with her backside. Dreadful.


In A Flat Spin

Not only were the announce team as obnoxiously bad as ever at Wrestlemania and the beginning of Raw, they were QUITE LITERALLY buried by Lesnar and replaced by Byron Saxton, who did a much, much better job. Feel free to sell those kayfabe injuries guys!


Top Gun

Brock Lesnar's sheer presence and menace made the opening segment compelling viewing, and his rampage of destruction afterwards was magnificent. He'll likely be gone until July at the earliest now, but when he comes back, boy will it be an event.


----

Well folks, that's it for this week. I will be back next week with further musings on Raw as I'm on holiday, and will likely have something else coming your way before then. Follow me on Twitter for further wrestling chat below:





And until next time, this is Maverick RAWQUESTING FLYBY!