---



RAWQUESTING FLYBY: 02/16/15 (PLUS FAST LANE PREDICTIONS)


By Maverick
Feb 17, 2015 - 6:46:09 AM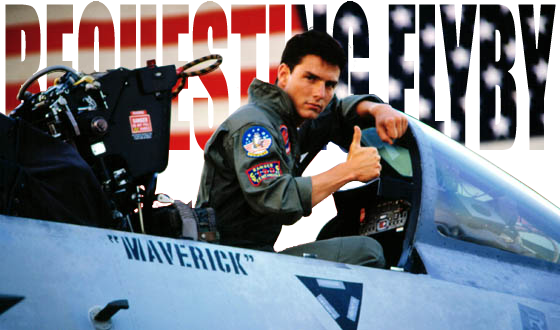 02/16/15 (PLUS FAST LANE PREDICTIONS)



Well, it's school holidays here in the UK, which means that this teacher come wrestling columnist gets to bring you another Raw review. WWE have a mixed record when it comes to go home shows over the past few years, so I wasn't sure what to expect. In the event, it was solid but unspectacular, much like the pay-per-view card it was promoting. Let's get to it; I'll weave my predictions for Fast Lane into my discussion of events.

Take My Breath Away

I've been thoroughly enjoying the tweak in John Cena's character where he's emphasising the fact that after 13 years, he's a grizzled veteran. It seems to have brought the best out of him on the mic, with unbridled passion coming forth from the fifteen time world champ. I also like that his career has come full circle, competing over the US Title against a monster opponent. Most importantly, Cena is taking Rusev 100% seriously, both in kayfabe and in reality. After the many times when the Franchise Player has not been able to elevate an up and coming opponent, I have a feeling that this might be the time when he finally manages it. The feud is red hot heading into Sunday, and the fact that the established man got his own back on the Bulgarian Brute this week adds intrigue to their clash on Sunday, particularly as the Wrestlemania picture for both men is currently unclear; will this be a two or three match programme with 'Mania one part of a multi-match series, or is this a one off? FLYBY PREDICTION: Rusev attacks Cena before the bout even happens, causing a no contest and setting up the traditional Hogan style Wrestlemania match. WWE showed with Rollins and Ambrose at Battleground that they aren't afraid to play this kind of hand, so let's see.

Ahh, Dean Ambrose, goodness gracious, when his creativity is allowed free reign, there is literally nobody better to watch in all of wrestling. The news anchor skit was played dead straight, and yet, it was absolutely hilarious. He just has that way with facial expressions, and has that kind of charisma that just burns through the screen. His answer to the Bad News Barrett gimmick was inspired, particularly the use of the contract to face Barrett for the Intercontinental Title as a prop. I hadn't considered the fact that his three week long beatdown of Curtis Axel was to prove that he was a worthy challenger for the gold by dispatching a former Intercontinental Champion, but having that pointed out to me was something I appreciated, just as I appreciated him being booked to face Luke Harper for the same reason. I rewatched the match between The Shield and The Wyatt Family from Elimination Chamber '14 yesterday, which remains a visceral, thrilling brawl between six fantastic performers, and seeing two of those half dozen face off is always going to be an exciting prospect. Harper is one of those midcard anchors who should be in contention to succeed Kane as the agile big man who can step up into main events when needed, while Ambrose can still, I believe, go right to the very top of the company as a break out babyface. Adding lustre to the Intercontinental Title would be a good step in that direction. The match between the former Wyatt Family man and the former Hound of Justice was a great feature bout, perfect for TV, with all the hard hitting spots and cool counters you could wish for. Credit to both men. Ambrose then followed that up by appearing in that awesome grey leather jacket to tie Barrett to the ring post and force him to sign the title contract. FLYBY PREDICTION: This one is tricky, since Barrett only won the title last month and I don't see the point of relieving him of it so quickly. However, the company clearly decided after the Rumble that they would go with Ambrose as a feature midcard champ for 2014, kind of like Jeff Hardy in 2007, so I would imagine we see a clean Dean Ambrose pinfall victory.

I also give credit to Roman Reigns for a very decent interview with Byron Saxton backstage where he kept it simple, came across as confident, but not cocky, and gave due credit to his opponent at Fast Lane whilst remaining assured of his eventual victory. He may be turning a corner. Speaking of stick work, Seth Rollins absolutely nailed it in his in ring promo, talking himself up as the present AND the future, reminding us all that he has the briefcase to help him achieve his ultimate goals. His character's jealousy over not being in the Wrestlemania main event was palpable, and saying that Ziggler, Rowan and Ryback are below him and meddling in his affairs was a great bit of megalomania. Ziggler's interruption was well timed and received a massive pop, and of course, he proceeded to shoot on last week's unfortunate naked photo leak, which is very much in line with Dolph's character, which more and more seems to blend with his stand up work in real life. The passion of The Show Off as The Architect questioned the validity of his career was magnificent and set up an excellent TV match. These two really do have superb chemistry, the kind that makes me wish they could be booked in a feature length singles feud on pay-per-view. For all the TV bouts and for all their interaction in that magnificent Survivor Series elimination match, it would be wonderful to see them tear it up one on one for twenty minutes. The run in by J&J to prevent a Ziggler pinfall victory and the subsequent intervention by Rowan and Ryback makes me think that these six will do something at Fast Lane FLYBY PREDICTION: Ziggler, Rowan and Ryback will be booked to face either Rollins, Noble and Mercury or Rollins, Kane and Big Show to round out a thin Fast Lane card, with the faces taking the victory.

I thought that Triple H once again did a grand job of selling the confrontation with Sting at Fast Lane. Reaching back into the archives of professional wrestling, Trips put over The Stinger as the face of WCW and then dropped the heel hammer by saying that he would have run Sting right out of WWE had he ever arrived in the early years of the new millennium. Despite Ric Flair's warnings about not getting emotional and not letting The Icon get inside his head, Hunter's hot headedness was palpable. Flair also warned The Game that time off is a wrestler's worst enemy and told Triple H not to be sitting on his ass again on Sunday, prompting the C.O.O to deck his mentor in the ultimate villainous move. I loved the passion Helmsley showed in presenting his feud with Sting as being all about him protecting the company he loves and has shed blood for over the past two decades. Sunday's "confrontation" should be intriguing. FLYBY PREDICTION: More smoke and mirrors from Sting leading to a Wrestlemania challenge being made by Trips and accepted by The Stinger

Highway To The Danger Zone

I have always been a defender of both The Big Show and Kane, firmly believing that even at their advanced age, they have a lot to offer, but their massive over-exposure since Christmas, their unfortunate part in a terrible Royal Rumble and their endless matches against Reigns and Bryan, both in singles and TV tags, has eroded my patience with them. Their role in tag team turmoil was beautifully performed, and made me optimistic that WWE had discovered a more interesting way to use them, but the fall out on Raw, with the two giants arguing like small children, with Triple H as father figure moderator, was dreadful, especially as it now seems that we are on the verge of Big Show face turn #993.

The match between Reigns and Kane was...alright, nothing more, nothing less. They went for the rest holds a bit too much in the early going, with the odd burst of explosive offense from either man waking up the crowd from time to time. Back in 2012, when he was enjoying a genuine career renaissance, Kane might have been able to do something interesting in putting Reigns over, but I fear it is beyond him at this point. Also, a count out victory? What the hell does that do for Roman heading into one of the biggest matches of his career? I know we all complained about Super Reigns back in the summer, but I think he could have pinned an enhancement talent so as to look strong heading into the number one contenders bout without everyone jumping down his throat. I was also deeply unsure of the colour commentary Daniel Bryan provided for the match. I'm getting increasingly closer to thinking that WWE may pull the trigger on a heel turn down the line. Having D Bry be confident about his wrestling is nothing new- he once called John Cena a "parody of a professional wrestler" on live television, after all- but some of his announcing was full on smug.

Equally, I didn't really understand Reigns being at ringside in a non-speaking role taking selfies and watching Bryan struggle to get a decent match out of The Big Show. Neither man is acting particularly like a babyface in all of this, which we could attribute to their desire to psych each other out, and the confused commentary, where the announcers seemed to squabble over who was the babyface in the Fast Lane, didn't help at all in this regard. Bryan stepping out of the way of Show's attempted spear so Reigns got run over by the giant set up the former Shield man interfering and getting D Bry disqualified, much to Bryan's chagrin. The brawl between the two showcased the popularity gulf between the two men yet again and I remain confused as to what WWE have been trying to achieve with this feud. There's a real sense of suck it and see going on here. FLYBY PREDICTION: Some kind of dusty finish to set up a triple threat with Brock Lesnar over the WWE World Heavyweight Championship

Seriously, can we just fast forward to the Goldust vs Stardust match at Wrestlemania already? Not even the addition of Dusty Rhodes mic work was enough to make the angle interesting, since what we knew would happen basically happened. They made up, but then lost another match, so Cody planted Dustin afterwards. I'm trying to remember the last time WWE managed a decent tag team break up...and I can't (The Shield don't count...stable). The WWE App Exclusive that followed, where Stardust cut a ludicrous promo about stars and galaxies, before telling Dusty he was dead to him did nothing further to interest me in the storyline. FLYBY PREDICTION: Goldust vs Stardust will curtain jerk Wrestlemania XXXI.

In a brief segment, The Ascension were positioned to perhaps feud with a reconvened Prime Time Players. I did wonder what the hell was going on when Darren Young appeared with a local jobber, and I got my answer when Titus appeared to make the save. If this is a permanent reunification, I am delighted, since we all knew that the PTPs should never have been broken up in the first place, but if it's just to job to The Ascension and disappear again, I don't see the point. WWE seem confused as to what to do with their latest NXT call ups. It seemed to me that they got it right on SmackDown when they acted as hitmen for The Authority, getting intentionally disqualified and softening up Bryan and Reigns for Show and Kane, so this return to an essentially meaningless role seemed a step backwards. I would have them legitimately join The Authority if it were me booking them.

The Need For Speed

Paige having her clothes stolen by the Bellas so having to mug a Rosebud for her fairy outfit? Jesus Christ. All of the decent women's wrestling happening in Full Sail ultimately means nothing, because when they come to the main roster, as Paige has, they will be stuck with nonsense like that. As for Sunday? FLYBY PREDICTION: Nikki Bella to retain via Brie interference. I have a feeling that we are in for a long heel run for Nikki with the title

Horrible, horrible Mizdow bullshit yet again. I am so bored of this. As with Stardust and Goldust, please just book the bloody match and get it over with. I cannot watch another six weeks of Miz ringing a bell and asking for his sunglasses to be cleaned. Speaking of horrible, why did we need a mixed tag involving Naomi and Natalya in the tag feud. For me, two great athletic teams like The Usos and The Masters of the WWE Universe should be facing each other on the back of their desire for the gold, without the un-necessary complication of one member of each team having wife issues. This Natalya/Tyson abusive relationship stuff has been going on for ages. I say they either pull the trigger on it or just stop completely, because it really adds very little other than allowing Tyson to now and again show some personality. In any case, it did nothing to sell the feud, so I say skip it if you can, but not the match on Sunday, which should be great! FLYBY PREDICTION: I think a very, very good tag match will end with The Usos retaining cleanly. I see them as anchoring the division as they did last year, though I do see Kidd and Cesaro getting a run with the gold eventually

More Sheamus vignettes? Just shoot me in the face already.

In A Flat Spin

The Ascension have done very little to impress anyone since their main roster debut, and their booking has been very puzzling indeed, a mish mash of squashes of local jobbers, promos running down legends and one big marquee win against The New Age Outlaws. This week they were outfoxed by the random reunion of The Prime Time Players. Whoever is booking this tag team needs slapping in the face.

Top Gun

Whenever there's a humdrum episode of Raw, you can be sure that Dean Ambrose will step up, be wildly entertaining, and save it. From his newscaster segment, to his excellent match with Harper, to his outsmarting of Wade Barrett, his charisma, creativity and ability to get the crowd going made him the clear star of the evening.

***

Well, that's all for now folks, if you'd like to comment on the thoughts I've laid down for you on the flagship show, do use the comments section below, or you can always tweet me here:




But until then, this is Maverick, RAWquesting Flyby!