---



RAWQUESTING FLYBY (12/22/14: Great In Ring Action = Return To Form)


By Maverick
Dec 23, 2014 - 7:34:38 AM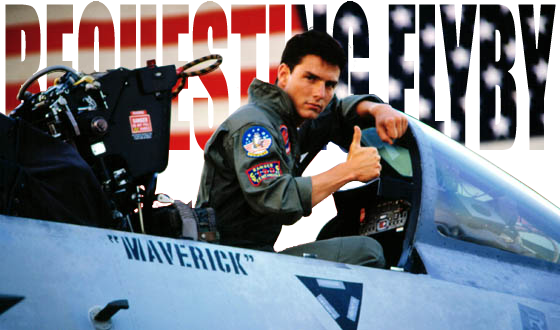 12/22/14
Great In Ring Action = Return To Form



Hello there main page readers! Yes, your friendly neighbourhood Maverick has finished work for Christmas, so you get a couple of these Raw reviews to warm your cockles in the cold, dark climes of December.

Take My Breath Away

Say what you like about Hulk Hogan, but the man is still a hugely entertaining turn on a microphone. We got to see him have a bit of fun as HoHoHogan in his Santa suit, playing up to the crowd before the inevitable cluster-you-know-what occurred. Raw has lent rather too heavily on this trope of late for my liking, but this was one of the better ones. Rollins cut a grandstanding promo that ripped right through the hypocrisy and pomposity of the Cena character. Seth really is growing on the mic week by week. I've said it before and I'll say it again; this is Triple H in 1999 all over again. There was some excellent storyline continuity with The Architect imploring The Franchise Player to bring back The Authority, only for Cena to respond as he usually does, with goofiness. I wasn't wild about that response, but it allowed Hogan the GM to set up an instant match between the two. I always thought Hogan was decent as the GM of Impact, and he certainly suited the role on this week's Raw, too. The actual match between Rollins and Cena was excellent, a hot TV bout with a whole raft of false finishes and exciting hold and counter hold. The finish was nicely put together too, with Cena double AAing J&J Security, ducking a briefcase shot and hitting another AA on Rollins for the three. I don't think it's too much of a problem for Cena to go over there; Seth looked very strong throughout the match and, indeed, throughout the feud.

How awesome was it to have Kane deliver a "Bah Humbug!" I thought it was, at any rate…

I must say that I thought that Reigns had the best singles match of his career bar the one with Daniel Bryan from July 2013 last night against The Big Show. The World's Largest Athlete went out of his way to work a quick pace that suited Reigns' ring game, the match was very cohesive, and it wasn't all about random spots. I have to call that a job VERY well done by Big Show. Really enjoyed the chemistry of the two men, it was nicely back and forth and there were some sweet counters from them both. My only minor gripe was with the finish, as a count out win does nothing for Reigns really, except keep this feud alive another week or two. It was certainly pretty awesome to see Show take that bump over the announce table off the Superman Punch, but I'd rather he'd got back in the ring to take a spear. Either way, this Reigns reclamation project is going quite well so far. Slowly does it, WWE, slowly does it. I'm starting to like the guy again.

Both Dolph Ziggler and Luke Harper cut excellent promos before their Intercontinental Title match. I love that they are developing a character for Harper. His "I'm going to hurt you, boy" line was extremely well delivered. However, the talking merely whet the appetite for an absolutely incredible TV match for the Intercontinental Championship, one which would have graced any pay-per-view. Harper is absolutely on fire right now and delivered one of the most hellaciously convincing beatings to a champion you're likely to see outside of Brock Lesnar. The man just GETS pro wrestling in a way that very few do, and his array of strikes, slams and drivers had The Show Off pulling out his very best selling. The pre-match assault, including that badass Black Hole Slam on the floor was the beginning of a tremendous story where Dolph overcame the odds and pulled out a late 1995 style Shawn Michaels victory. With the head of steam Ziggler has going for him right now- it's beginning to almost feel like Daniel Bryan in the summer of 2013- don't bet against him having a very significant Royal Rumble and a big part in the 'Mania jigsaw. Just shows what midcard belts can do when treated properly. The interview with Lawler afterwards was a nice touch too. So long as Dolph keeps his Twitter feed clean, he may well have made it…

The Ascension vignettes were pretty badass...presenting them as a cross between Demolition and Legion of Doom is a great way to go. The tag division is in dire need of hosses following the break up of Harper and Rowan. I hope they get built up slowly rather than being tossed straight into the title picture.

So, to the main event, which began with Bray Wyatt cutting a wonderful promo which took the Christmas theme and ran with it, talking about how there is no Santa Claus, there are no sugar plums, and the only reality is him, and the following of buzzards. One of my favourite Wyatt promos this year, for sure. Dean Ambrose got a mighty pop when he emerged and arrived with a Santa sack filled with kendo sticks, which was typically off the wall for the coolest man in the business! I remember really enjoying the Randy Orton vs. David Otunga "Miracle on 34th Street Fight" a couple of years ago, and although this one was obviously more serious, being part of a multi match series between two kayfabe psychopaths, there were a lot of very humorous and subtle little touches in there that I very much appreciated, such as Wyatt sliding the gift wrapped table back under the ring to deny it to the crowd, who responded accordingly with heel heat. The physicality of these two is just insane, and they clearly love working stiff with each other and taking everything in each other's arsenal...and more. The Lunatic Fringe is at his best when that leftfield humour is present in his work, and his use of the presents as weapons and his placing of the wreath around Bray's neck were both great examples of that off the cuff improvisation that made his work with Rollins so compelling. Wyatt's enjoyment of his use of the candy cane kendo stick was in a similar vein, and his spider walk bridge into a standing Rock Bottom of an unsuspecting Ambrose onto the ladder was all kinds of awesome. The Lunatic Fringe came back with more frenzied offense, including that awesome elbow drop off the ladder to a standing opponent, but went to the well once too often, and in brilliantly innovative fashion, the Eater of Worlds threw steel chairs at Dean to knock him off the ladder and then flung him into the kendo stick propped in the corner to get the pin.

Now, I have seen some rumblings about Dean Ambrose being hurt by this loss, but let's look at the end of the show, which saw him get revenge on Wyatt with a fire extinguisher and an elbow drop through the table on the outside. Raw went off the air with The Lunatic Fringe standing tall, so I don't think we need be chanting "buried" just yet. The crowd reaction to him throughout the match was hot, so I don't think his momentum has slowed, and if WWE really are building Bray for a match against The Undertaker, the victories for him make sense. Think of how damaged Wyatt was by his year post-Wrestlemania. Ambrose has done a tremendous job of making him relevant again. Both guys are main eventers and will remain so. I can't wait to see what's next. Both these guys will be an awesome look inside the confines of the Rumble in their current guises. A lot to look forward to if you're a fan of these two men.


Highway To The Danger Zone

Jack Swagger has remained over since the summer feud with Rusev, despite since being jobbed out all over the place and kept off TV at various points. Therefore, as the "WE THE PEOPLE" chants echoed around the arena, why on earth did WWE think it was a good idea to feed him to the "new improved" Fandango? I honestly cannot understand what the bookers are trying to do with either of these guys. Before he was taken off TV, I thought Fandango had turned into a decent midcard hand with a gift for comedy. By bringing him back as a "serious" competitor, all the 'E assure is his failure, because it just does not suit him. And as for Rosa...just release her already. Even for a diva, she's a lead balloon. Swagger, on the other hand, is a gifted worker who has perhaps been messed about more than any midcarder in recent memory. His 2014 has been filled with highs (the awesome Real Americans tag team run, his feud with Rusev) and lows (having his momentum severed after Summerslam, going back to jobbing on TV). A confusing time to be either man.

Speaking of Rusev, his appearance on Piper's Pit was mostly played well, but I do worry about this feud with Ryback, because when you put two big, unstoppable men who have both been booked strongly in each other's path, one of them has to lose, and I don't think it's a good idea for either of them to lose just yet. I'm interested in the match, if and when it happens, but it does feel to me like WWE booking themselves into something of a corner.


The Need For Speed

Does anyone really need to see R Truth beat Adam Rose in about two minutes and then watch Rose take his anger out on a man in a bunny suit for the fifteenth straight week? No, didn't think so. Additionally, the personality vacuum that is Natalya had a match that nobody needs to bother with, though I admit to quite enjoying this Tyson Kidd husband character. Maybe that'll lead to something for him on the main roster at long last. Gold and Stardust are now apparently reduced to jobbing to a miniature wrestler dressed as a bull...the only thing that was "can't miss" about that was the weird green outfit Stardust was wearing for Christmas. Greendust anyone? Absurdly, the two biggest jabronis in the entire company, Naomi and Cameron, useless wastes of space that they are, took each other on dressed as Mrs Claus, and zzzzzzzzzz. And just to complete the list of skippable nonsense, we got a load of that Miz and Mizdow crap. Just stop and have the break up angle already.


In A Flat Spin

The Usos must wonder what on earth they have done wrong. Prop up the tag division for eighteen months, pull out a great supporting performance to John Cena in a headlining scenario at Payback and what reward do they get? Endless matches against the Miz and Mizdow backstreet unfunny circus for bad clowns. I hope the new year brings Jimmy and Jey better treatment.


Top Gun

Luke Harper is just an outrageously good professional wrestler. He moves better than any big man since Kane at his peak, and has a moveset as wide as the most spot-tastic indy competitor, yet uses it with discretion and psychological soundness. His performance against Ziggler was one of the most destructive you will see, and he absolutely ragdolled The Show Off all around that ring and all the way outside it too. Best of all HE USED A FREAKIN' MICHINOKU DRIVER! Easy victory for the man with the dirty tank top.

**********************

Well, I thought that was easily the best Raw since the post-Survivor Series edition. Sure, there was some crap on it, but we also got four important and interesting matches, with each having different qualities. On in-ring action alone, you have to call that a very good Raw. Stone Cold's admonishment of Vince for having too much talking on the show must have had an impact…

If you have any thoughts about my thoughts, get back to me in the comments below or you can tweet me here:





Until next time, this is Maverick, RAWquesting Flyby!