---



RAW-QUESTING FLYBY (10/27/14: Best Raw Of The Year So Far?)


By Maverick
Oct 28, 2014 - 9:31:17 AM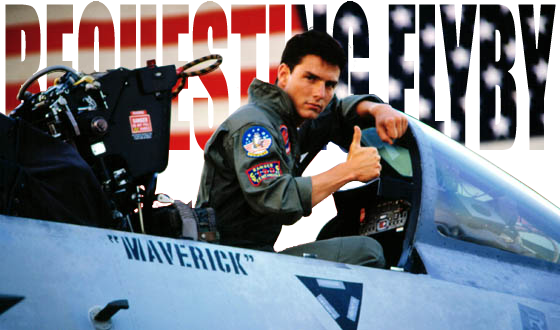 10/27/14 (Best Raw Of The Year So Far?)




Well dear readers, it's been a while since I've had the chance to do one of these, but I have a week off work and last night's Raw was the best in a long, long time, so I am very excited to be bringing you a RAWquesting Flyby this fine October day. If you've not already checked out my review of Hell In A Cell, you can do so a couple of articles down from this one. Throughly enjoyable pay-per-view with an excellent finish. After that, one might have anticipated a blockbuster Raw, but man, I was not expecting such a tight show. If they could use the three hours that way every week, nobody would have any right to complain at all. So, to business!

Take My Breath Away

The opening segment set the tone for the show brilliantly with Triple H calling Seth Rollins the standard bearer for the modern day WWE. After his victory inside the cell, the company did well to have The Architect be presented in that kind of light. Anyone still doubting how behind this guy they are seriously needs their head examined. Rollins has quietly grown into his role as arguably the number two in ring heel in the business, and his promo work continues to improve with each passing week; the development of Corporate Ministry era Hunter in mid-1999 is a very good comparison to how his Mr Money In The Bank persona is constantly evolving, adding new layers of complexity to the character. The section of the promo on Ambrose was particularly effective, saying that he left Ambrose lying in a puddle of his own failure. Killer line right there. Even better was his dismissive verbiage towards Randy Orton, and the second mention of the Viper's loss to Cena brought out the third generation star, who delivered an intensely passionate speech for the second week in a row. Holy crap, where did Randall get that kind of range from? All those years of dull mic work and then THIS. Man, if he had that in his locker all along, it puzzles me as to why it's only appeared now. Right now I CARE about Randy Orton in a way I might not have done since he won the Royal Rumble in 2009. I cannot express just what a brilliant promo I thought it was, in delivery terms and in terms of the words he chose. The way he put over Rollins' finish but simultaneously got in an insult by calling him "kid", the way he referenced checking into anger management in 2006 (nice bit of Reality Era stuff there) and the way he told Trips and Steph point blank that if they didn't deal with Seth, he would. The acting was terrific, with the Apex Predator literally trembling with rage and pent up violence, and the brawl that broke out showed the trouble in The Authority's paradise wonderfully. Hunter told him to calm down, to which Orton responded "I'll calm down when he's dead!". Stone Cold always talks in his podcast about the key to promos that get stars over being the absolute belief that what you are saying is true and real, and you could see the conviction in Randy's delivery last night. He appeared to be mollified by Hunter, but then came the RKO OUTTA NOWHERE to a huge pop. Oh, this face turn is ON baby. Loved that entire section.

The other half of the Cena vs. Orton cell match, the victorious half, was in the middle of a routine promo about Lesnar when suddenly, things got interesting, with Stephanie McMahon cutting another reality based speech on him about pandering to the crowd for cheap pops when half of them can't stand him. Her efforts to get him to join The Authority were typically Machiavellian, mentioning how they could help him defeat the Beast Incarnate. Cena, of course, responded with a well worded refusal to sell out, unlike Seth Rollins, his opponent for later in the evening. This brought out Helmsley, who mimicked the Franchise Player's "we're in this together" schtick and pointed out that Cena finds himself at the edge of a precipice that Triple H himself has already been to; the future stars are here, and it's getting harder to hold on as your body and mental strength is sapped by years in the business. One of my favourite Hunter promos in a while, that one. The Game proceeded to book Cena as team captain of a babyface team to face Team Authority in the main event of Survivor Series. Now, I know that many of us had called this possibility, including myself, but the way it was presented with such care and with such kayfabe importance attached to it was really pleasing. I've been watching since 1990, and remember well the days when Survivor Series meant something, and Lesnar not being around has worked out perfectly, as the elimination matches can take centre stage. I love it.

Moments later, Ziggler was seen talking to Cena and silently agreeing with a handshake to be his first team member; again, I love this booking. The Intercontinental Champion and the face of the company co-operating, it's how it should be, and the Show Off's excellent presentation over the past few months continues. This led a vengeful Kane to book himself in a match with Ziggles, and what a match it was, easily the Big Red Monster's best in ring outing in a long time, really well paced and with plenty of chemistry between the big man and the bump taker. Dolph's sunset flip win again added momentum to his current run, and his Authority beat down for daring to humiliate the Director of Operations was broken up by John Boy. Great stuff. But better still was to come, as Cena and Rollins actually got twenty odd minutes to wrestle an absolute stormer in the main event. The Architect's ribs were taped to sell the effects of his war with Ambrose, and he sold those injuries masterfully throughout, while also controlling the the Man Who Runs The Show for most of the bout. Loved the psychology of the match, and although the entire locker room run in is one of my least favourite wrestling tropes, there was at least a vague purpose to it, with all the wresters "auditioning" for a role on one team or the other. Great stuff.

Speaking of greatness, Dean Ambrose cut a ludicrously awesome promo from atop the announce desk, where he covered all the logic bases for anyone who (mistakenly) had problems with the ending of the cell. He discussed how he went to hell and loved it, beat Rollins to within an inch of his life (which, after all, was much more his aim than winning was), but once he got to hell, he found Bray Wyatt waiting for him. Instantly, we established the fact that as far as he is concerned, Rollins has been dealt with, and now it's time to take on the new threat. I have no doubts that Dean will come after Seth again at a later date; that's the beauty of their Trips vs Rock-esque rivalry. But now, it's all about the man who tells us to Follow The Buzzards. Ambrose went on to say that Wyatt needs to understand the law of the jungle; that you should never attack an animal with sharper claws than yours (for those of you who read George R.R Martin's A Song Of Ice And Fire books, you'll recognise the reference from the Lannisters' signature song 'The Rains of Castamere'), with the clear implication that however mad Bray is, Dean is madder. With that, he decimated Cesaro with a microphone and then used that same instrument to call out the Eater of Worlds. Bray appeared shrouded in mist, adding to the new way he is being presented, and gave a wonderful speech of his own (what a night it was for promos!). I have sometimes found his mic work to be hit and miss, but this, THIS is an indication of what he can do when he has proper direction. This was like a Jake 'The Snake' Roberts promo from 1991, full of barely concealed menace and quiet sadism. He stated that he understood Ambrose's rage, as he can't help but see him as his own deranged reflection looking back at him in the mirror. Both of them are victims of a system and a world not made for them, but despite their similarity, they are not brothers or friends, and he will dismantle him. He ended the segment by telling the Lunatic Fringe to run. What a brilliant way to progress the feud from its starting point inside the cell. Magical stuff.

Also fun this week was Bo Dallas giving us a Honky Tonk Man tribute, calling out anyone in the locker room to face him....and he got Ryback (playing The Ultimate Warrior for the evening). Not the lame Twitter using heel Ryback with no direction, but the original Ryback, the one with the catchy theme tune, the one who gets the crowd chanting "FEED ME MORE", the one with the eye catching signature moves that make audiences pop. It's weird, because I actually hated the Big Guy during his rise to prominence, in a very clichéd IWC way that's quite unlike me. Muscle guy who squashes people? I couldn't stand it. Looking back, I was too harsh, but it is of course obvious that he was pushed too far, too fast, and put in a position at Hell In A Cell '12 where he could only really fail. I give all credit to Ryan Reeves for doing his best with the heel turn, taking all the crap the writers gave him, working an entertaining tag run with Curtis Axel and putting himself back into a position where management decided to revive the original gimmick. With it being almost two years since we'd seen the original antics of the character, the crowd were popping huge and falling over themselves to shout "FEED ME MORE", "STUPID", and "FINISH IT". Massive kudos to Bo Dallas as well, who is playing modern Honky as well as anyone could. He bumped like a maniac for the Big Guy and was a key part of making the segment a success. Great fun. I wonder where this will lead? Reeves looks leaner, more motivated, and with his gimmick back in place, he could head up the card very swiftly, but hopefully not too swiftly. Let him beat up midcarders for a while and send him after a midcard title in due course...do things the old fashioned way, this time.

My fellow columnist Rob and I called the Mark Henry heel turn on Sunday evening, and it came to fruition in the tag title match against the Dusts. It's the little things that count, and the teasing of tension over Mizark coming out at the PPV when Show had asked him not to was just such a moment. Within the match, Henry took objection to a blind tag which was basically a slap on the back, and when it happened again a little later, he snapped and ended up hitting the World's Strongest Slam, then covering Big Show with Goldust for the champs to retain. Afterwards, he put the exclamation mark on his villainy by hitting his finisher another three times. While I don't believe this resumption of their rivalry will come close to their 2011 efforts, it should at least be decent undercard filler for the next pay-per-view.

Good on Hulk Hogan for that posedown with the cancer survivors. Heartwarming stuff.

To round up this week's list of things that I loved about the show, crazy Paige is just so much fun as a character. Even though it's a little overacted, it's really quite charming, and refreshingly different to a lot of previous diva storylines. I could happily listen to her banter with JBL on commentary all day. In fact, the only time JBL is bearable these days is when he's bantering with Paige.


Highway To The Danger Zone

WWE need to be more careful with Roman Reigns than ever, what with Ambrose and Rollins lighting up the main event on Sunday and months worth of TVs before that. The big man needs to be shown in such a way that the cool factor that made him popular to start with is retained. He needs to be an alternative to Cena, not the same person. I am adamant that these sit down interviews are not the way to go. He needs to be off TV entirely and brought back with a bang so the people pop. This one was at least better than the first one, and distinctly less wooden, and I did find it interesting that he specifically called out Rollins, but please WWE, no more of these.

Speaking of dangerous tactics, the Mizdow thing has got out of control very quickly. It was entertaining so long as he was a stooge and a patsy, but this actions mimicry nonsense has taken things into shark jumping territory. I couldn't have cared less about the tag match between Miz/Mizdow and The Usos, and the whole thing was made a hundred times worse by the dumb twin magic finish, which is ridiculous booking for a babyface tag team. Getting back to Miz and Mizdow, they need to go the route of Miz being jealous of the popularity of his stunt double and get a big face turn out of it rather than squeezing every last drop of comedy out of it in a short space of time. If I am already getting bored, I dare say others will be the same before long.


The Need For Speed

You know, there was barely anything this week at all...there weren't many replays, all the wrestling was good or better, and the show felt incredibly tight. The only thing you might skip is Nikki vs Naomi. It wasn't bad at all, and Nikki won with reluctant help from her sister, which was cool, with the stip from Sunday coming into effect, I just have no time for Naomi at all so it wasn't a match I could invest in. They'd have been better off having the twins interact in backstage segments.

In A Flat Spin

Difficult to actually nominate anyone for this, as it was such a great week overall, but Naomi fulfils no purpose whatsoever now she is not a Funkadactyl for the departed Brodus Clay, and for all her athleticism, she doesn't seem to be able to work a convincing match at all. So I choose her to receive the week's wooden spoon.


Top Gun

Man, there are too many choices this week. Wyatt, Ambrose, Rollins and Cena all put in incredible shifts this week, as did Stephanie and Trips in their authority figure roles. However, one man rose above the rest to completely change perceptions about him in the past two weeks, and that is Randy Orton. Having suddenly made the match between he and Cena interesting a week ago against all odds, and having put on an excellent bout inside the steel structure on Sunday, he once again appeared this week to cut an impassioned promo that makes me look forward with great excitement to his babyface turn and many more RKOs out of nowhere. Well done Randall, keep up the good work!

***

Well, that's it for this week dear readers, I hoped you enjoyed Monday Night Raw as much as I did. That's a top 5 of the year episode for my money, and perhaps even my own personal favourite of the year. Feel free to discuss the points I raised in the comments section below or feel free to tweet me here:



Until next time, this is Maverick, RAWquesting Flyby!