---



RAWQUESTING FLYBY: 02/09/15 (An Enjoyable Episode...But What Are They Doing To Roman Reigns?)


By Maverick
Feb 10, 2015 - 6:35:12 AM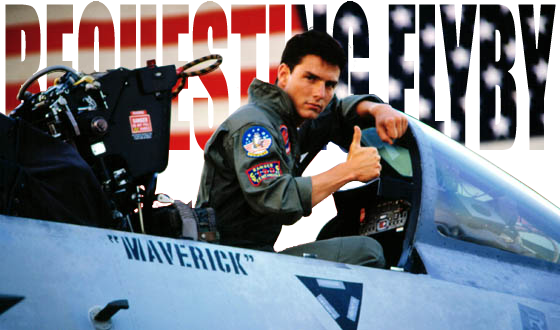 02/09/15
(An enjoyable episode...but what are they doing to Roman Reigns?)



Welcome to a BONUS BONUS BONUS edition of Rawquesting Flyby. Usually I can only write these in school holidays but I am off work sick today, so firstly, I got to watch Monday Night Raw in bed about nine hours earlier than I'd usually be able to, and secondly, I get to bring you this column. Hurrah for illness, I guess…it was a mixed bag of an episode last night with plenty of discussion points, so let's get down to business.


Take My Breath Away

The Rusev vs Cena feud is the sleeper hit of this pay-per-view cycle for my money, and the mic work that Lana and Rusev put in thoroughly sold me on the big match feel of their date at Fast Lane. The references to the famous "RUTHLESS AGGRESSION" promo to Kurt Angle, the video package of Cena's many injuries and the men like Lesnar and Batista who held an advantage over him, the way Rusev emphasised his youthful vigour...I thought it was very nicely judged. Cena, for his part, unfurled an excellent promo where his fire and seriousness enhanced the hype considerably. Far better than the infamous "pube" speech from a couple of weeks ago. When John Boy is in that kind of form, you begin to understand why he's been on top for so long. "You picked a fight with the wrong old man" indeed. And wasn't it kind of nice to see hear a 100% positive crowd reaction for Cena? The brawl that ended the segment was pretty awesome too, with the storyline eye injury allowing Rusev to come out on top and look like a beast as he threw the Franchise Player into the stage set.

Did you hear the crowd reaction for home state boy Dolph Ziggler? Though WWE have fixed their error with Daniel Bryan, they continue to miss the boat on Ziggler, or so it seems. His match with Bray Wyatt was a wonderfully hard hitting and fast paced encounter that made you wonder why they have put this programme on TV rather than PPV (though that may be in the post). Meanwhile, Wyatt continues to be booked like an absolute beast, presumably in preparation for this rumoured Undertaker match. He's in great form in the ring and working with a man like Dolph, whose big bumping style suits him, can only help his profile in the weeks to come. That out of nowhere clothesline from hell was an incredible thing to witness, and Bray's intense physicality makes him a joy to watch at the moment. He followed all this up with another cryptic smoke furled promo which seemed once again to address The Deadman. Colour me intrigued.

Treasure the sight of Brock Lesnar ladies and gentlemen, because he may not be appearing on WWE many more times if rumour can be credited. Watching the Beast dominate the centre of the ring with his sheer presence and hearing Paul Heyman put on another masterclass on the stick did more to sell Wrestlemania than anything we've seen from WWE's promotional department. Explaining the fear he felt emanating from Reigns when he came face to face with Brock on the infamous "Raw is Snow" and putting over Bryan's heart but not his size, Heyman was once more able to emphasise the unique gifts of his client. If I'm Vince McMahon right now I am preparing a blank cheque and asking Lesnar how much he wants...he is just such a huge asset. And if he signs...well maybe he doesn't need to put anyone over at 'Mania. Speaking of grandstanding promos, I very much enjoyed the Triple H promo to Sting, with the fourth wall element of him pouring his blood, sweat and tears into WWF/E for the past twenty years really resonating, before he moved on to kayfabe "bury" The Stinger's accomplishments. The creepiness of the answering video package and the brief appearance of the man himself behind Hunter was genius. Really quite spine tingling stuff. "TRIPLE H. I ACCEPT." Sometimes simple is best.

Thank goodness that The Usos have someone decent to work with after all those dreadful Miz and Mizdow matches. Kidd and Cesaro have got some excellent tag team chemistry and with four quality workers in the ring for a TV match, you know that you're in for a treat. It was a well paced, action packed match that whets the appetite for a potential tag title match at Fast Lane. I would certainly be very much up for seeing that. The Usos looked to be in the ascendancy when Cesaro's sneaky shove allowed Kidd to steal the victory. While we're on the subject of The Usos, congratulations to Rikishi who was announced as the third member of the 2015 WWE Hall of Fame class. A thoroughly deserved honour for an integral part of the Attitude Era.

Well wasn't that Paige vs. Brie match a pleasant surprise? Psychology, pacing, stiffness...it was a thoroughly enjoyable watch. If one can ignore the ridiculous spray tan storyline, Nikki's title defence against Paige at Fast Lane should be a good addition to the card. Segueing into another short but enjoyable match, Dean Ambrose vs. Curtis Axel's TV feud has given Dean some much needed victories after his string of losses against Wyatt and also provided Axel with a platform to attempt to show his bosses what he can do with a bit of spotlight. The upcoming Ambrose vs Barrett programme should be fun. I like the BNZ idea, keeps the bad news gimmick nice and fresh by mixing it up. I do miss the rising platform though.

Highway To The Danger Zone

Having Roman Reigns come out to cut an in ring promo was not, in my view, the brightest idea, since it exposed him to some fairly brutal crowd reactions. I reiterate what I have said previously; I am a fan of Reigns and want him to succeed in his WWE singles career, but as I said on the night and repeatedly thereafter, he was not ready for the accolade of a Rumble win and neither were the crowd, and the bait and switch whereby Bryan came back heroically from injury to announce his candidacy for the reverse battle royal only to be eliminated with a whimper was always likely to set Roman up to fail as regards this Wrestlemania push. With the overwhelming desire of most of the audience to see Daniel Bryan in the main event of the Showcase of the Immortals, attempting to win the belt that he never lost in the ring, it is rumoured that the match at Fast Lane will now end in some sort of screwy manner in order to facilitate a triple threat match between Reigns, Bryan and Lesnar. Now, this is an eminently good idea, but the company still need to take much better care of Reigns. Putting him in a segment where the likeable D Bry was able to mock him in a manner that had more than a touch of shoot about it and where the former Shield member's smug response to Stephanie "I did it because I could" exposed all of the issues around his babyface character again, I was left feeling that Roman may just not be a natural hero...maybe he suits the "cool heel" or tweener better. Only problem there is, Rollins is a much better heel and I can't see WWE sacrificing Seth's hard won position as top heel. Still, Bryan referencing Katie Vick to Trips was pretty damned hilarious, so there's that. The tag match set up out of the opening segment was actually a really good TV tag match, but again, just as the crowd was getting into the kind of Mega Powers vibe of the team of Reigns and Bryan, they pulled the dissension card, with Roman's shove to the Yes Man eliciting loud boos from the arena, though they pulled this back somewhat with an excellent backstage interview segment with Renee Young.

Moreover, the amount of stack the deck matches has been a little excessive lately. I'm not sure what the five on two handicap was meant to achieve. WWE have just got to find ways to advance a story other than through endless TV tags. While we're at it, Rollins getting DQed against Ryback due to J&J run in was entirely pointless. Surely they'd have been better off booking Rollins to win off the interference? I have always been pro Authority but the amount of disqualifications lately has harmed the quality of the in ring action on the flagship show; why would you put an in ring talent of Seth's quality in a three minute match with a cheap finish? Seth, Kane, Show, Reigns and Bryan all pulled double duty in the five on two handicap match, which predictably began with a mugging, making Bryan the face in peril. With Reigns left kayfabe unconscious from the right hand of The Big Show, it looked like D Bry was going to be systematically taken to pieces, only for Ryback, Ziggler and Rowan to come to his aid and brawl with Kane, Show and Seth. With Bryan taking apart Mercury and Noble, Reigns then stole the tag to get the victory and the glory after Daniel had done all the hard yards. The crowd were not impressed and were even less so after the former Shield man speared his partner for the evening. Are WWE clueless as to the dangers of how they are booking Reigns, or are they really planning a heel turn? I honestly have no clue.

This break up angle between Goldust and Stardust is really quite tiresome. First of all, as my colleague Leaf said in his Smackchat column, it makes little sense to have two heel tag teams split at the same time (Miz and Mizdow being the other). Secondly, they are dragging it out horrendously. If they're going to book them in a match against each other at Fast Lane or Wrestlemania XXXI, I wish they'd just do it and stop all these pointless tag losses and walk outs. The don't call me Cody stuff is kind of interesting I guess, but only if they move the story on and stop repeating tropes week after week.

The Need For Speed

Sin Cara vs. Damien Mizdow? Jesus Christ. At least they've dropped the stunt double crap for the personal assistant gimmick from Summerslam, but still, this angle is making me want to weep. I guess you could argue that it's classic 1980s midcard fare...but it's just so obnoxious and just as with the Goldust and Stardust split, it's horribly drawn out too. If it leads to Sandow getting his original Genius gimmick back it'll be worth all of this dreadful TV, but for the meantime, let's just skip all these matches and wait for the 'Mania blow off, shall we?

Good grief those Sheamus vignettes were obnoxious. I swear, if he comes back as a white meat babyface again I'll end up kicking a hole in my TV.


In A Flat Spin

In September 2013, Cody Rhodes was storyline fired by Triple H and Stephanie. At that moment, he had never been so over, and when he and his brother Goldust teamed at Battleground to defeat the team of Roman Reigns and Seth Rollins, it would have been entirely possible to strap a rocket to Rhodes and send him after then champion Randy Orton. Instead, the brothers stayed together, one the tag straps...and they continued to wrestle in the tag division even after they dropped the belts. A losing streak storyline followed and then the debut of Stardust. At first it seemed sensible to see where the gimmick went, but it's clear now that it's been a massive hamstringing of Cody's chances of ever ascending above the midcard level. It pains me to say that, because I am a big fan of Rhodes, but his position in the company right now alarms me.


Top Gun

Wyatt was on top form tonight, both in his match of the night against Dolph Ziggler and in his promo about The Undertaker. We can question whether Callaway should ever lace them up again all we like, but as I write this, I am actually intrigued by what the two men might be able to pull out of the bag. The Eater of Worlds is being booked to perfection right now and is grabbing his opportunity to re-gather lost momentum with both hands.


***

Well folks, there we have it, another Raw review in the bag. I'll be bringing you one of these next week as well as I will be on half term. Hope you enjoyed, and please share your thoughts on the ideas I expressed in the comments, or feel free to hit me up on Twitter here:




But until then, this is Maverick, RAWquesting Flyby!