---



REQUESTING FLYBY: How Wrestlemania Weekend and Its Fall Out Took Me From Jaded To All In


By Maverick
Apr 9, 2017 - 11:09:31 PM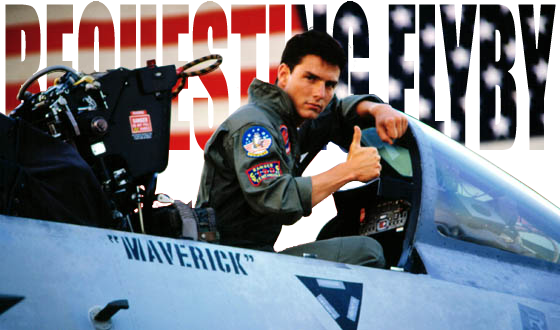 How Wrestlemania Weekend and Its Fall Out Took Me From Jaded To All In




I've made no secret of the fact that for the past year or so, ever since the announcement of the brand split, I've had a hard time with WWE's direction. Not in the petulant "CANCEL THE NETWORK MY FAVOURITE ISN'T CHAMP!" type of way; no, it was more of a general malaise, where I wasn't enjoying very much of the product and found both Raw and Smackdown head scratchingly bad. While everyone else was busy arguing over the relative merits of red and blue, I was equally alienated by both. For me, the brand split watered down the product so that there were two not very good wrestling shows which people were acting weird over for no real reason I could discern. Throw in the by now traditional return of the part time brigade for Wrestlemania season and I was feeling pretty jaded. I'm not even sure if I realised how jaded until Fast Lane rolled around, and I sat in front of my television on a Monday night feeling as if I was wasting every moment of my life I spent watching it.

But then, something changed. The final three weeks of television, on both brands, showed a refreshing ability to write some interesting stories for the biggest show of the year. It was like a switch had been flicked. Honestly, the way that Triple H vs Rollins panned out over the last three weeks is what you want from a Wrestlemania build every time it comes around, but how often does it really feel like that? Owens and Jericho put together a classic upper midcard feud which stands up against the classics of its genre, with Ambrose and Corbin doing the same in a more understated way on the other side of the fence. By the time the weekend rolled around, I was excited to see how Wrestlemania XXXIII might pan out as an unexpected triumph, supported as ably as ever by NXT Takeover, but there was a slight complication! As a Brit, Wrestlemania doesn't kick off until midnight our time. Usually, I am on Easter Holidays at this time of year, but this time around, I was left with the unenviable situation of having work on Monday morning. So, I put Takeover on the Network on Sunday morning, enjoyed the hell of that, and then turned my phone off, bracing myself for at least a day of dodging spoilers.

Truthfully, the endless hype around NXT has always struck me as annoying, but I feel as if the past four iterations of Takeover in Brooklyn, Toronto, San Antonio and Orlando have actually lived up to it far more than those early ones which everybody lost their mind over. The opening match of the weekend, a mixed tag of luminous intensity and wit between the teams of Sanity and Dillinger/Ohno/Strong and Riot was a perfect example of how to kick off a big show, and illustrated the success of the Sanity gimmick, a kind of Mad Max meets Wyatt Family post apocalyptic group of lunatics who are crushing all in their path. Dillinger's heroic one man stand against them at San Antonio was furthered here by his recruitment of a team to help him, yet still he came up short due to Sanity's superior teamwork. It was a great story and a fitting way to say goodbye to Tye on the developmental roster, and all concerned were enhanced by it, not least Nikki Cross and Ruby Riot who could have a hell of a singles match in them. Meanwhile, Tommy End's debut in the Aleister Black gimmick was a simple and effective "establishing" match in the mould of Owens vs Parker; I look forward to seeing more from the Dutchman. The real five star gem of the show was, of course, the triple threat elimination tag, which featured all of the innovation and wit we have come to expect from The Revival in particular, but also DIY. The Authors of Pain more than played their part too, and the resulting battle was one for the ages that put one in mind of the first E&C/Dudleys/Hardys battles from the year 2000; by the time Revival and DIY were swapping partners to deliver each others' finishers to AOP, I was convinced I was watching the match of the year. Unlike others on this page, I did not think the match sagged after DIY were eliminated, but I will say that the crowd were petulant stupid idiots for their reaction. They were watching a classic and threw their toys out of the pram. Ridiculous. The night was topped off by the best and most competitive Asuka match so far and another sublime piece of main event character wrestling from Bobby Roode and Shinsuke Nakamura. It may have been my favourite Takeover to date.

So, I had to wait for Wrestlemania, but it turns out that it was worth the wait. From the opening Cruisers bout on, I thought the tone of the evening was exactly right. Although I was disappointed that Aries/Neville and Corbin/Ambrose were stuck on the pre show, the matches themselves were fantastic adverts for those performers, who will surely get a more featured stage to continue those feuds in the near future. The main show itself featured the best opening three match salvo in a very long time. Shane McMahon and AJ Styles was a superior curtain jerker which well exceeded expectations, with Shane making up for last year's nonsense with 'Taker with the type of underdog performance we all remember him for, and AJ pulling out the type of carry job we all hoped he was capable of. Owens and Jericho delivered in a fitting epilogue to a good six months of excellent character work, with Y2J putting his fellow Canadian over strongly in a very well worked bout. I was also thrilled by the Raw women's fatal fourway, which maximised its minutes extremely well. All three of Sasha, Bayley and Charlotte working in concert to eliminate Nia was particularly well done, I thought.

The evening moved further into high gear with the return of the Hardys for the ladders match, which was of course fitting given what they did to popularise the genre in the first place. Of course, it's a shame that it doesn't look like they'll be reprising the TNA "Broken" gimmick, but it was a nice moment all the same, and a match which was more interesting than it ever should have been. The mixed tag was exactly what it needed to be, with Miz once again enhancing his reputation with his work in the build up and in the match itself, and the proposal of Cena at the end, though obvious, was nevertheless a classic piece of Wrestlemania fluff. Rollins and Triple H owned their place as the "main event of the first half" like absolute bosses. Everything about that match screamed "this is what Wrestlemania should be" from the epic entrances to the tone and tenor of the wrestling itself. Suffice to say, it was a thrilling piece of work which will age extremely well. Undoubtedly a classic of its type, and, indeed, a classic full stop.

From there, I felt that the evening took a turn for the worst and the inevitable Wrestlemania bloat of the past decade crept in. No wrestling show should ever be five and a half hours with a two hour pre show! It took me two evenings to get through it all, which is insane really. Wyatt and Orton started well, at a good pace which I feel the two should always wrestle at, but the silly shenanigans with cockroach projections took me out of the action and the finish was lame…plus, Randy Orton as a champion in 2017 is just a really strange thought. Nevertheless, it certainly wasn't bad at all; a decent three star affair. Lesnar vs Goldberg went a bit longer than I thought it would, but it's heavy hitting character suited the feud it was ending, and I like Brock as champ given the way the creative improved with a largely absent world champ back in 2014-15 (it makes number one contenders matches that much more interesting). The least said about that awful women's six pack match the better, and Naomi as champion makes me want to throw up, but it was never going to be Steamboat vs Savage, I suppose. As for the main event...putting The Undertaker in that slot kind of telegraphed the outcome, but I thought they started off well enough, until it became clear that Marc Callaway's body was not up to the task any longer. He didn't have the strength for The Last Ride out of the corner and that took me out of the action in distressing fashion, and the Tombstone reversal botch was just painful to watch. I did like that the finish riffed on Macho King vs Ultimate Warrior from 'Mania VII, and I, like everyone, appreciated the old school way that The Deadman ultimately said goodbye, by leaving his gear in the ring and walking away. As for Reigns, he is set up to be a monster heel if WWE have the guts to go with it.

Wrestlemania XXXIII and NXT Takeover: Orlando put me in a decidedly good mood and made me feel good about wrestling for the first time in a good while. I am still unconvinced by the brand split as a concept, but that was a 'Mania weekend which hit just the right notes. It was refreshing, no doubt about it. Following on from that home run, Raw saw a superb and impactful debut from The Revival which completely fit their character and announced exactly who they are to any casual fans who didn't know them already, and a fantastically dramatic comeback from Finn Balor to back up Seth Rollins. I am looking forward to seeing how this Owens and Joe partnership pans out, with Triple H the presumed puppet master. The idea of a legion of "Triple H guys" coming from NXT to do his bidding truly is a compelling one. Kurt Angle was spot on as GM, just as we knew he would be, and Raw looks set fair to be very interesting well into the summer. Smackdown was, as ever, a bit more low key, but it was nice to see Tye Dillinger debut somewhere where he will fit in and have space to grow in a midcard which facilitates quick promotion up the ranks, and Nakamura should shake things up nicely too.

As for the Superstar Shake Up, I'm pumped to see AJ Styles go to Raw, where he has potential matches against the likes of Owens, Rollins and Joe, and I would love to see Sami Zayn cross over to Smackdown, where he probably should have been all along. Ideally, the women would be on one show and the tag teams on another, but that is just wishful thinking. The important thing is that I feel positive about professional wrestling for the first time in ages. Thank you Orlando, your 'Mania week delivered handsomely. And a happy new wrestling year to all my readers!

This is Maverick, requesting flyby!