---



REQUESTING FLYBY: Here Comes The Money: Why I'm Hyped About Shane O Mac's Return (Plus! Five ESSENTIAL Shane Matches To Cue Up On WWE Network)


By Maverick
Feb 23, 2016 - 10:53:56 AM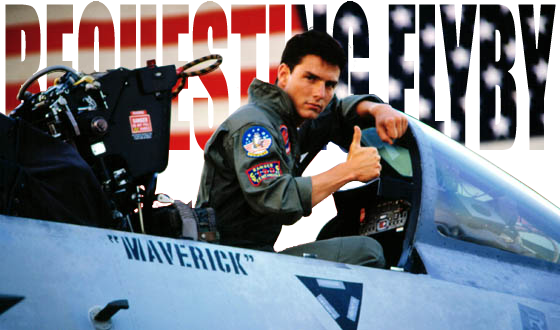 Here Comes The Money: Why I'm Hyped About Shane O Mac's Return (Plus! Five ESSENTIAL Shane Matches To Cue Up On WWE Network)




Readers, did you HEAR that reaction for Shane McMahon interrupting the Vincent J. McMahon Excellence Award presentation? That, to me, is the pro wrestling fan experience in a nutshell. We had not seen the eldest scion of Vincent K. McMahon for almost seven years, and the live crowd welcomed him back with a deserved and enthused pop. Surprise is at the heart of good booking, at least when used sparingly, and WWE gave us a healthy dose of it last night. Moreover, after a pay-per-view so boring that it almost put me to sleep, the move to bring Shane back, as well as the decision to switch Lesnar's Wrestlemania feud from Wyatt to Ambrose, has reinjected some much needed unpredictability and urgency into the Road To Wrestlemania.

I have always been a mark for Shane McMahon. From his integral part in the run up to and execution of the classic Survivor Series: Deadly Game pay-per-view to his final major feud with Randy Orton in 2009, Shame did a tremendous amount to enhance the WWF/E on and offscreen product. He could be a convincing babyface- such as when he was "demoted" to referee as part of Vince's Machiavellian plan to screw Austin, or when he defended Linda's honour at Wrestlemania XVII- or he could be a dastardly heel, such as when he supported his father against Stone Cold in the Corporation, or when he brought WCW to invade WWF as an "ungrateful" child. As a mic worker, he was at least the equal of his younger sister, and during the Attitude Era, he even sometimes approached the level of his father. In the ring, despite never being formally trained, he had a range of matches with different opponents that ranged from exciting to hipster classic. When he left, I was saddened. The perception at the time was that Shane was sick of the power politics played by Stephanie and her husband behind the scenes, and wanted to make his own mark outside of his father's empire. Ironically, it's that very real life story that last night played into.

My colleague 'Plan from this website and from The Right Side Of The Pond, our regular podcast on LOP Radio, stated recently in column and audio form that we are seeing the death throes of The Reality Era, and I tended to agree with him. It makes a lot of sense that an era defined by Steph and Triple H as chief puppetmasters would close with a power struggle from within their own house, after they'd seen off external challenges from CM Punk, The Shield, and Cena (and latterly, Ambrose and Reigns as singles competitors). We've been expecting a power struggle for the company at Wrestlemania for a few years now, and here it is. There's so much real life history and kayfabe here that the feud promises to be almost biblical in scope. As for Vince manipulating Shane into accepting a match for control of the TV product and then announcing the Undertaker as his proxy, that, ladies and gents, is genius. I love it. Back in 1998, Vince used 'Taker in a similar manner, and their combustible relationship as promoter and special attraction was must see television.

A lot of people will gripe over The Undertaker's opponent for his home state 'Mania being a retired part time wrestler past his prime. To them, I say this: it's the story that matters, outside the ring, and in. I have enjoyed Old Man 'Taker from the past calendar year SO MUCH MORE than Streak 'Taker, who often seemed to be trying to enact the entire moveset of a WWE video game CAW. This new version of the in ring Phenom is focused on methodical, precise in ring stories rather than crazy bumps and false finishes. And besides, when hasn't Shane produced the goods? At his age, his father was still having entertaining special attraction matches, so I don't see what the problem is there to be blunt. This is a good old fashioned special attraction match like we used to have all through the past of the Show of Shows, from the very first main event, through Mr T, midgets, Floyd Mayweather and god knows how many others. People stress way too much about who faces The Undertaker every year. Seriously, it's just another match on the card. Your enjoyment of Wrestlemania should not be decided by who The Deadman faces.

Besides which, it should be a damned good match! With the hell in a cell gimmick and potential for some screwy booking, it should be a wildly entertaining ride. And just to remind you of how great Shane can be, here are five of his best that I fully recommend cueing up on the WWE Network.


Shane McMahon defeated X Pac in 8:38 to retain the WWF European Championship at Wrestlemania XV

It is incredible really that Shane could have one of the most memorable Wrestlemania midcard matches at his first attempt without formal training. Shane and X Pac worked a frenetic pace with all of the run ins, interference and shenanigans the Attitude Era was renowned for, but it should not be overlooked that it was a very fine technical wrestling match two, with one heck of a story told, from X Pac desperately trying to get his hands on the man who had stolen his title to the eventual Triple H and Chyna heel turn that cost X Pac the match. A stupendous piece of work all round.


Shane McMahon defeated Vince McMahon in a Street Fight in 14:12 at Wrestlemania XVII

Employing all manner of father-son lunatic violence, from broken announce tables and low blows, to trash cans and steel chairs, this balls to the wall effort over the honour of Linda McMahon sees Shane play the avenging and honourable babyface to perfection. Shane has the early advantage and goes out to humiliate his father, but his crash and burn moment through the table leaves Vince in control. Only the intervention of Trish Stratus, Mick Foley and a not-drugged-up-after-all Linda McMahon save Shane from a terrible fate, leaving him to hit an insanely athletic coast to coast onto the trashcan in the corner to pick up the cathartic victory.


Shane McMahon defeated The Big Show in a Last Man Standing Match in 11:53 at Backlash 2001

In a brilliant underdog story, Shane played David to Show's Goliath in a brutal Last Man Standing contest. Shane's propensity for taking risks and hitting on the move was shown off as never before as he leaped from the top of a lighting rig to drop an elbow on the fallen giant and pick up the victory at terrible cost to himself. This was the type of spot Shane is often remembered for; his bravery and willingness to put his body at risk was always something I admired.


Kurt Angle defeated Shane McMahon in a Street Fight in 26:00 at King of the Ring 2001

One of the best matches wrestled in 2001, and arguably the greatest Street Fight nobody talks about, this blinder of a match was set up as a result of Shane's interference in the King of the Ring tournament itself, unfolding a night long story. The result was a bloody war where Shane O Mac's never say die attitude kept him in the match long after he should have been finished. At one point, Angle suplexes McMahon into a glass window backstage...it doesn't break as planned. He then does so again...it doesn't break. On the third time, it does and he goes all the way through the glass. Even when he was wheeled back to the ring, it took a top rope Angle Slam to finish proceedings. Great stuff.


Randy Orton defeated Shane McMahon in 18:16 at No Way Out 2009

The last feud of Shane's original tenure saw him come back to defend his family against the predations of The Viper, Randy Orton, who was systematically taking out the McMahons in psychotic fashion. Orton was in career best form as a character, and Shane O Mac once again delivered as underdog and attempted revenger. I think this match pretty much seals the deal for Shane as the best non wrestler of all time; it's tight, well plotted and very nicely performed.


***

Let me know what you think of the return of Shane McMahon below!

This is Maverick, requesting flyby.