---



February 2012 COTM - Chair Shots: Taking The Checkered Flag


By TripelR
Mar 12, 2012 - 9:32:16 AM





What's up readers? I'm thrilled to death to be able to bring Chair Shots to the Main Page as the current Columnist of the Month. Then I ran into an interesting dilemma; I had a column to present for your enjoyment, but I didn't know what to write about. So I took some time this weekend, chilled out, and watched the NASCAR race from Las Vegas. Well that was all the inspiration I needed. As the race started, and a couple of the drivers had to move to the back of the field to start the race, I started thinking about Sheamus vs. Daniel Bryan at this year's Wrestlemania. I know, what the hell is this guy who's invading the Main Page talking about? Well, follow along with me and I'll explain.



In the sport of auto racing, there are instances where a driver may qualify for the race in a good position, but for whatever reason they have to move to the rear of the field. It could be a wreck, an engine failure, a systems malfunction, a banana in the tailpipe, etc. This is exactly what happened to Daniel Bryan and Sheamus one year ago. At Wrestlemania XXVII, these two WWE superstars were set to have their Wrestlemania moment as they were to square off for the United States Title. Unfortunately for them though, they got bumped off the card, and relegated to a dark match due to something completely out of their control- The Rock!



You see, The Rock wanted more time for his appearance, and a match that people had been looking forward to wasn't going to be seen by the majority of viewers worldwide. Hell, the dark match itself didn't even go off as planned. The match was turned into a lumberjack match and eventually a battle royal. So even though Sheamus and Bryan qualified well for the card, they got bumped to the rear of the field. It's taken a year for both men to work their way up through the pack to this point, but like any race, it certainly wasn't easy.



Shortly after last year's Wrestlemania, Sheamus lost the US title to Kofi Kingston, and for quite some time didn't really seem to have much going on in the way of storyline advancement. He feuded with Christian and Mark Henry in some very good bouts, but none of them really seemed to be getting him anywhere. For all intents and purposes, Sheamus was stuck in the middle of the pack, not really able to make any progress towards the front. He was drafting off of other competitors, but progress was stalled. The odd part though, is that Sheamus was winning the majority of his matches. It was starting to look as though the Great White was going to be stuck in second gear.



On the flip side, Daniel Bryan started strong after Wrestlemania winning the Money in the Bank briefcase and declaring that he would cash it in at Wrestlemania XXVIII. What happened after that though is the equivalent of a 12 car wreck, with only Bryan being the one that got any damage. DB went on one of the worst losing streaks in the history of losing streaks. The entire wrestling community was dumbfounded. How in the hell was anybody supposed to believe that Daniel Bryan was a worthy contender to the title when he was losing to every opponent he faced? Bryan was defeated by Wade Barrett, Alberto Del Rio, Cody Rhodes, Sin Cara (it doesn't matter which one it was, both of them sucked), Barney the purple dinosaur, my 2-year old daughter (aka The Kraken) and anybody else they put in the ring with him. I'm sure if they put him in the ring with Kelly Kelly during that time period he would have lost by way of her patented roll-up maneuver in a 1:12.



Then something changed in Bryan. We began to see the evolution of a "character". Daniel cashed in his MITB briefcase at TLC (which I attended), and won the World Heavyweight Championship. A heel character started emerging that was willing to win at any cost, including putting my future wife AJ in the way of a rampaging Big Show. On the flip side of things, Sheamus outlasted 29 other superstars to win the 2012 Royal Rumble. His fan base was growing, and the Great White (let's face it, he's not white- he's transparent) was on top of the world. The matchup was almost set in stone, and these two great WWE stars were probably going to square off in one of the Main Event's at Wrestlemania XXVIII. The only thing missing was the formal announcement.








The Vegan Delight vs. The Great White





Let me go off on a brief tangent if you will. How can you have more than one Main Event? This is something that has bugged the hell out of me for quite some time. By definition, main means "chief part", however if you look at this year's Wrestlemania, there are no less than four "Main Events". It just doesn't really make any sense at all if you think about it. The winner of the Royal Rumble is supposed to Main Event Wrestlemania, but does anybody think that the Sheamus/Daniel Bryan match will close the show? If I were a betting man, I'd venture that this match actually opens the show. Now there isn't anything wrong with being the curtain jerker at Wrestlemania, but it's not exactly living up to the definition now is it?



OK, thanks for letting me get that off my chest. Now where were we? Oh yeah, I was about to throw a caution flag on this whole thing. The reason being is that the buildup for this match has been anything but stellar up to this point. At the Elimination Chamber, I felt bad for Sheamus, because he was set to declare who he would be facing at Wrestlemania. You knew who it would be; I knew it, even my 76-year old mother who doesn't watch wrestling knew it. But something extraordinary happened right before his appearance. Santino Marella totally captivated the wrestling world by almost winning the belt from Bryan in one of the greatest Cinderella stories this side of Caddyshack.



When Sheamus entered the ring after the match to confront the champ, you could almost hear a pin drop. The wind had been taken out of the fan's sails from a stellar match that left everybody speechless and still riding the wave of SantinoMania. Even the announcers seemed to have a hard time getting back on track to acknowledge that Sheamus had made his choice by driving DB hard into the mat. The fans didn't seem to really care, and since that time the booking around this match had indicated that this feud didn't seem to have any legs behind it. Finally though, at this week's Smackdown, some fuel was thrown on the fire. The promo interaction screamed of a cocky, arrogant win at all cost champion finally "manning up" so to speak, and in the process cementing his heel status by berating his girlfriend. Sheamus spoke of his Irish luck and the need to wipe the floor with the "whiny little wimp" currently holding the belt that he covets.



I don't think anybody has any doubts that these two men can put on a great match at Wrestlemania. Daniel Bryan is one of the most technically sound mat technicians in the business today. Sheamus has shown that he can wrestle any opponent into a good match. For numerous weeks he was stuck wrestling Jinder Mahal for no apparent reason and somehow he made those matches watchable. So the green flag has been thrown again, with only three weeks to go until the granddaddy of them all. At this point there doesn't appear to be anything that could send this match back to pit road. Where it ends up on the card is still to be determined, but regardless of its position, Sheamus and Daniel Bryan will have their Wrestlemania moment this year.



On April 1st, 2012 either Daniel Bryan or Sheamus will walk out of Miami as the World Heavyweight Champion, but both of them will have taken the checkered flag.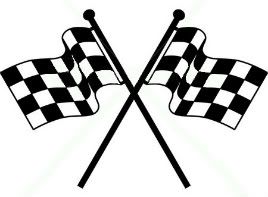 Until next time,

Trip Out!