---



February 2011 COTM - The Classic Paper Review by Mazza


By Mazza
Mar 30, 2011 - 2:18:26 AM


Note from Morpheus: Every month in the LOP Columns Forum, there is a vote to determine which columnist had the best month out of all the writers in the forum. The winner of Columnist of the Month is then given the opportunity to post one of their columns on the Main Page. In February, this honor was bestowed upon former full-time Main Page Columnist Mazza for his bitchin' Kings of WrestleMania series. Without any further ado, I am pleased to present to you his main page effort. Congratulations, Mazzinator.


---


'Sup Lords of Pain? Pleased to see me again? Ah, who am I kidding, I bet most of you don't even remember me. For those who don't, I used to be a columnist on these pages (The Classic and Current Paper Review) but decided to take a break back in October and go back to writing in the forums for a while. I am not back full time yet but after winning the Columnist of the Month award, I have a visitors pass for the day. Some of you may have heard of a little series I have been doing in the forums through a few of the Lords of Pain columnists who have been plugging me (thanks guys!). Well, today I will be giving you a brief recap of the series plus a bit of bonus material. I hope you enjoy.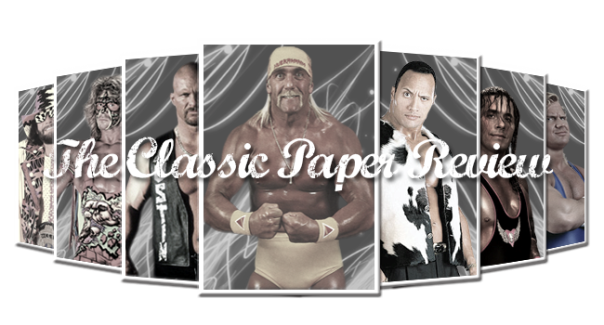 PRESENTS




KINGS OF WRESTLEMANIA




So back in January, I started out on a twelve part series where I would countdown my twelve favourite performers in WrestleMania history. On top of that, I would also be looking an honourable mention and potential future addition to the list in each column. I won't go into detail here but will provide links to the columns if anyone wants to give them a read.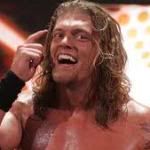 12. EDGE
>>>READ COLUMN HERE<<<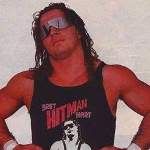 11. BRET HART
>>>READ COLUMN HERE<<<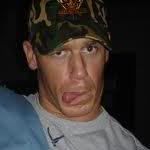 10. JOHN CENA
>>>READ COLUMN HERE<<<
9. CHRIS JERICHO
>>>READ COLUMN HERE<<<
8. KURT ANGLE
>>>READ COLUMN HERE<<<
7. THE UNDERTAKER
>>>READ COLUMN HERE<<<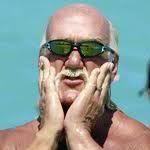 6. HULK HOGAN
>>>READ COLUMN HERE<<<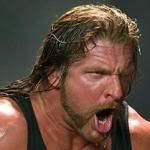 5. TRIPLE H
>>>READ COLUMN HERE<<<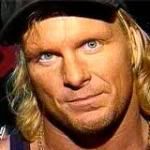 4. STEVE AUSTIN
>>>READ COLUMN HERE<<<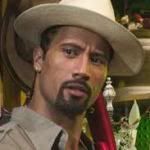 3. THE ROCK
>>>READ COLUMN HERE<<<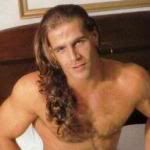 2. SHAWN MICHAELS
>>>READ COLUMN HERE<<<



1. RANDY SAVAGE




>>>READ COLUMN HERE<<<



Ok, so I know a lot of you are probably seething right now at Savage being put in the number one spot over Michaels. I will be more than happy to go further into the debate with anyone who wants to discuss after READING the column but please know that any comments of a "ZOMG! I luv HBK, U iz stupid" level of intelligence won't be dignified with a response. Any other feedback, positive or negative is appreciated however and there will be a link to my email address at the end of the column. The fact is that all twelve of these men can be very proud of their performances at the granddaddy of them all but they all have one thing in column. They would never have had the chance to do what they do if it wasn't for one man...




KING OF WRESTLEMANIA KINGS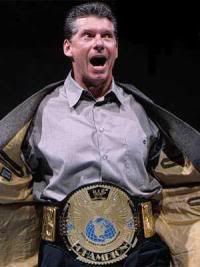 VINCE MCMAHON





Name: Vince McMahon
Mania Debut: X-Seven (Lost to Shane McMahon)
Last Mania: XXVI (Lost to Bret Hart)
Mania Matches: 4
Mania Record: 0-4




NO CHANCE IN HELL

Aside from actually winning a match, Vince has done pretty much everything there is to do at WrestleMania. Announcing, wrestling, managing, interfering but more important than any of this, he created the event. On a mission to not only dominate, but also change the face of professional wrestling, in 1985 McMahon decided to add some pop culture to his World Wrestling Federation in one major event. WrestleMania was born and the rest is pretty much history. When it came to plastering his face all over the event, Vince was pretty reserved in the early years. He worked as an announcer and interviewer respectively at Manias II and III. WrestleMania X was the first where McMahon was a full time announcer and he would continue in this capacity for the next three, but something massive happened between Manias 13 and XIV.

Of course, I am talking about the Montreal screw job and it made McMahon the most hated person in the industry. Vince capitalised by creating the highly successful Mr. McMahon character and finally fully embraced the fact that he owned the company. McMahon would immediately set his sights on Stone Cold Steve Austin in a lengthy feud that would play a huge part in the WWF putting an end to the Monday Night Wars. The feud would feature in the build-up to Austin's first title win at WrestleMania XIV but Vince would stay away at the event. That wouldn't be the case the next year as McMahon would be going all out to make sure his Corporate Champion, The Rock would defend the WWF Title in his match with Austin. His first duty at the event was to get knocked out by The Big Show after slapping the giant for getting disqualified in a match to see who would referee the main event. The winner of the match, Mick Foley was beaten badly by Show and before the main event, McMahon announced himself as special guest ref. The WWF Commissioner, Shawn Michaels vetoed this and sent Vince to the back. McMahon would show up again but he could only look on at the end as Foley returned to count Austin to victory.

Fast forward to WrestleMania 2000 and with Austin out injured, Vince was on the verge of becoming a big time heel after being betrayed by daughter Stephanie and her husband Triple H. The McMahon family really took over the show in the main event as Vince, Steph, Shane and Linda would all pick a superstar to support in the main event. Vince would find himself once again backing The Rock but would eventually stab him in the back, helping Hunter retain his title and reuniting with Daddy's Little Princess. The dysfunctional family storyline would continue and at WrestleMania X-Seven, Shane would fight his father after Vince had Linda committed to an institution. It was a great first Mania match for Vince in what was an excellent event. Stephanie would be the McMahon in focus at WrestleMania X-8 but Vince would compete again the next year in a very personal street fight against Hulk Hogan. Again, despite overbooking, it was a really fun match to watch.

Vince would step away from the spotlight for the next couple of years but would compete once more at WrestleMania 22. Again it was a very personal feud which saw McMahon take on Shawn Michaels in a no holds barred match. Vince would feud with Donald Trump at Mania 23 in the "Battle of the Billionaires". Each man would pick a wrestler to represent them and the loser would have to get a haircut. Old foe Steve Austin took charge of the match and after Bobby Lashley defeated Umaga, Vince had his head shaved. McMahon's next moment in the spotlight would come at WrestleMania XXVI, where Bret Hart would finally get to settle the score with the man who screwed him thirteen years previously. The match was horrible and it was reported that Vince would put the Mr. McMahon character to rest with the defeat. The match may have been really poor but for a man who is the owner of the company and not an actual wrestler, he had some very good stories, moments and matches along the way. I will now have a look at Vince's top three Mania matches.

Match #3 - Shawn Michaels defeated Vince McMahon in 18:28 in a No Holds Barred Match - WrestleMania 21
The story here stemmed from Vince screwing with Shawn just because he could. On the road to Mania, Vince and Shane got Shawn eliminated from the rumble, entered him into the Kiss My Ass Club and even re-enacted the Montreal screw job. The match was a straight up fight from the get-go with Shawn using anything that wasn't tied down. Vince had back-up though and The Spirit Squad were the first to do a run-in and beat down on The Showstopper. Eventually HBK chased the male cheerleaders off to the back and just as he was about to hit Sweet Chin Music, Shane interfered. Once again, Shawn eventually got the upper hand, handcuffing Shane-O to the ropes. From there he would hit a big spot, jumping off a ladder and onto McMahon who was in a trash can and on a table. He would go on to hit Sweet Chin Music and end the match. Although this was definitely fun, it certainly wasn't the match of the year that some have made it out to be. I would say it just lacked a little of the heat that Vince's matches with Shane and Hogan had but still a very strong Mania outing for McMahon.
CPR Rating: B

Match #2 - Hulk Hogan defeated Vince McMahon in 20:48 in a Street Fight - WrestleMania XIX
It is a simple story rooted in over 20 years of professional wrestling history. Who created Hulkamania? There are so many reasons for these guys to legitimately hate each other that it is almost amazing that it happened. The match was never going to be a technical classic. It was nothing but a brawl and maybe it went on a little too long as a lot of the early action was a bit boring. It gets a lot better in the second half including the massive spot where Vince hits a leg drop from a ladder on Hogan who is on the Spanish announce table. Piper's run-in, despite being far from necessary, really added an element of fun to the match. As an enemy of both men, it really looked like he would nail Vince with a pipe until it was Hogan who he decided to hit with the lead. The finish with the Hulking up and Hogan pinning Vince after 3 leg drops was classic WrestleMania and overall it was a mixed bag but a feel-good Mania match.
CPR Rating: B

Match #1 - Shane McMahon defeated Vince McMahon (With Stephanie McMahon-Helmsley) in 14:11 in a Street Fight with Mick Foley as Special Guest Referee - WrestleMania X-Seven
There was so much going on as an undertone to this match. Vince had his wife Linda drugged up in an institution and was slumming it with his assistant Trish, humiliating the Canadian beauty at every opportunity. Stephanie stood behind her daddy but a returning Shane took objection to his father's actions and challenged him to a match at Mania. The heat grew when Shane bought WCW from under the nose of Vince and if this wasn't enough, a man who had just been fired by Vince, Mick Foley, was made the guest referee. This was a truly phenomenal match considering neither man is a trained pro-wrestler. There was some great brawling, great spots, great storyline with great interaction from Stephanie and Foley. We had Trish bring Linda to the ring in a wheelchair before turning on Vince and get into a seriously arousing cat fight with Steph. The revelation that Linda was not under sedation and kicking her husband in the grapefruits was a real WrestleMania moment and Shane getting the win with a coast-to-coast dropkick into a trashcan compounded the feel-good factor of the match. If you enjoy the entertainment factor in WWE, it doesn't get much better than this.
CPR Rating: A

It is very hard not to admire Vince McMahon. He could easily sit back and just be the puppet master but he loves to get his hands dirty and although his is obviously no Kurt Angle in the ring, he certainly has everything else it takes to be a WWE Superstar. In fact, I would be sad is we didn't see Vince in the ring at least one more time at Mania. It is a shame he never had that Mania match against Austin that their feud for the ages probably deserved but if McMahon was to have one more match, I think it should be next year in Miami.

20-0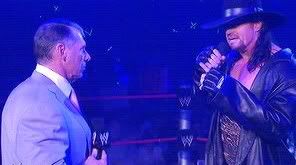 It is time ladies and gents. It is time for The Undertaker to have his last ride as an active competitor. On Sunday he will go 19-0 against Triple H and whilst people are still begging to see Taker-Cena, McMahon has a lot more reason to want a shot at the streak. Now strap yourselves in because I am going to embark on a little fantasy booking.

It should all start at the 2012 Royal Rumble where Kane defeats The Deadman in a retirement match. As Undertaker is about to have his final moment on the next night's Raw, "No Chance in Hell" blasts throughout the arena. Vince says Taker is still under contract and can't retire until he says so. He says he will be glad to see the back of The Deadman but he is not taking the streak with him. Nineteen men before him may have failed but Vincent Kennedy McMahon would end the streak and then terminate Taker's contract. The build up would see McMahon bring back people who have fallen to the streak to try and take out The Deadman. At Mania 28, Vince would make the match no-DQ at the last minute and would once again be helped by Kane and others who had previously fallen victim to The Phenom. Just when it seems the number's game has caught up to The Deadman, Triple H comes down and clears the ring before turning heel by hitting Taker with a Pedigree. As The Game is trying to pull his father-in-law on top of Taker, Shawn Michaels makes a run in, hits Sweet Chin Music on Vince and brawls with Hunter to the back. Both men eventually struggle to their feet and Taker hits a Tombstone to go 20-0 before leaving the business for good. For me, that would be the perfect way for The Undertaker to leave the business and for Vince to publically begin handing his company over to Trips and Steph.


Well ladies and gents, the Kings of WrestleMania series is now finally over. It's been good to be back and if you still want to follow my columns whilst in the forums, you can follow me on Twitter @MazzaLOP. Thank you all for reading and if you would like to leave any feedback on this column, or any of the others in the KOW series, you can email me at mazzalop@gmail.com. You can also catch me as part of team of writers for the LOP E-Magazine and I will be bringing back The Current Paper Review for WrestleMania in the first edition. As always, I have been Mazza and I will catch you next time.