---



REQUESTING FLYBY: Wrestlemania XXXII Review


By Maverick
Apr 4, 2016 - 12:20:07 AM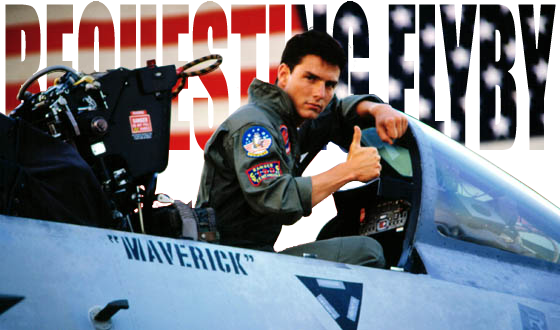 Wrestlemania XXXII: The Kick Off Show




Kallisto defeated Ryback to retain the United States Championship in 9:01
The night got off to a questionable start with a pre-show warm up match that took place in front of a half-empty stadium due to problems getting fans into the building. We got the predictable underdog storyline we had been anticipating, and not very well executed at that. They went for an oddly sedate pace and neither man's offense seemed to be timed as precisely as it might have been. Of course, it didn't help that the company cut to a promo video half way through the bout! Not a title match that anyone is likely remember next month, never mind next year.
FLYBY RATING: *½


The Total Divas defeated B.A.D and Blonde in 11:24
About as bad as expected, this ten diva abomination featured a barely coherent narrative structure involving Paige getting a hot tag to Brie Bella for the, um, "feelgood" tap out win with the Yes Lock in tribute to her recently retired husband, Daniel Bryan. In between, there was a finisher fest where every diva ran in and hit a signature move, a pile up on the outside, and Lana debuting in the ring (nothing to write home about). Eva Marie showed promise in a fun and physically impressive cameo, it was nice to see Emma back, but unfortunately, this ultimately lived down to expectations.
FLYBY RATING: *

The Usos defeated The Dudley Boys in 5:22
Can I just point out, first of all, how insane it is to give the throwaway ten diva tag eleven minutes but the tag match with an actual story just over five? The bout was developing nicely with Bubba's heel antics entertaining as a methodical beat down was laid on both Uso twins in succession. It seemed that the out of nowhere pin off the superkick would lead to The Dudleys getting their heat back with some table action, but instead, The Usos got the win in the post-match shenanigans too, with a stereo splash through tables. Such a waste. Needed and deserved time.
FLYBY RATING: **





Wrestlemania XXXII: The Main Card



Zack Ryder defeated Kevin Owens, Sami Zayn, Stardust, The Miz, Sin Cara and Dolph Ziggler to win the Intercontinental Championship in 15:23
Sensibly enough, the match was anchored by the two men who were actually feuding going into the match, Zayn and Owens, with the other competitors flitting in and out for big spots. Zayn was definitely man of the match with his emotive work opposite K.O and for the innovative nature of his offense. The frenetic climax was well worked, with the usual technique of having several people almost make it to the belt before being brought crashing down to earth. Bizarre decision to have Ryder win; I can only assume that he will be destroyed by a vengeful Kevin Owens on the post-Wrestlemania Raw. The randomness of that win takes at least a quarter star off the rating of an otherwise decent ladder bout.
FLYBY RATING: ***¼


Chris Jericho defeated A.J Styles in 17:05
I thought this was everything it needed to be. Although not every single spot connected with quite the precision it might have done if this match had taken place a few years earlier, the way that the psychology of Jericho's determination not to be beaten and humiliated by the man he sees as an upstart was woven into the fabric of the match was enthralling, and the closing sequence was excellently worked. I think this one might well improve further on rewatches. Sky high expectations probably hurt its popular reception from critics on the night. I thoroughly enjoyed it, however, and thought that the ambitious reversals and counters were ideal for the story being told, even if they weren't always executed in the most aesthetically pleasing fashion. EDIT: having just rewatched the match, it is superb. They absolutely wrestled one of those midcard classics of yore. I have added a half star to my rating because clearly, I was being overly cautious. A show stealer, in hindsight.
FLYBY RATING: ****


The League Of Nations defeated The New Day in 10:02
Fantastic entrance by New Day, both in terms of the Dragonball Z costumes and in terms of the giant box of Booty Os. I tweeted on the night that they have come an awfully long way since last year, when their appearance as bland faces in the four way tag titles match on the pre-show provoked the "New...Day sucks" chants that ended up ironically making them what they are today. The match they had here was probably the least effective pay-per-view match they've had in the past year, which was a pity. It was perfectly serviceable, but I didn't see a lot of point in having The League go over other than to facilitate the appearance of the legends at the end of the match to beat down the heels. Full marks to Rusev for the best Stunner sell since Scott Hall at Wrestlemania XVIII.
FLYBY RATING: **¾


Brock Lesnar defeated Dean Ambrose in 12:49
As expected, this was incredibly stiff and hard hitting, telling exactly the story it needed to tell: Ambrose refused to back down despite being overmatched, found a way to hurt The Beast, but was so wedded to the idea of using the violent methods of his mentors, Foley and Funk, that he dallied too long and got pinned. I do think that they were short changed on time, as another five to ten minutes could have sent this into the stratosphere, but it was, nonetheless, excellent professional wrestling. I wonder whether they will have a rematch at Extreme Rules, as the ending did not seem particularly definitive and it would seem that this feud has plenty more in the tank.
FLYBY RATING: ***¾


Charlotte defeated Becky Lynch and Sasha Banks to retain the WWE Women's Championship in 16:03
They nailed it. In my preview column, and on LOP Radio, I had said that if they matched the Wrestlemania XIX triple threat, they'd have done very well. I'm pleased to say that they did MUCH better than that. It was certainly one of the best women's matches I have seen. They used the classic triple threat structure, with the constant threat of one of the competitors slapping on a submission on another while the third combatant was out of commission on the outside. It was very smart psychology. The spots they wove in were sensible and spectacular in equal measure, and the way the match built to a crescendo was exciting in the extreme. Moreover, the creative behind the finish was expertly crafted, with Charlotte once again sneaking away with the title. The icing on the cake was the presentation of the bout, a real big fight feel created by Becky's steampunk entrance, Sasha having her theme music performed while being accompanied by Snoop, and Charlotte arriving in a robe made from her father's retirement match robe. It felt damned important, even more so because of Lita and that beautiful new title belt. Take a bow ladies, you knocked it out of the park.
FLYBY RATING: ***¾


The Undertaker defeated Shane McMahon in 30:31
I expected this to be full of shenanigans and screwy booking, so I was very surprised when it broke down as a conventional match for much of its duration, with a game Shane McMahon managing to go toe to toe with The Undertaker in his favourite environment. I certainly didn't expect them to be swapping submissions and counter wrestling, but that was exactly what they did. The eventual spot heavy ending certainly upped the ante, from the breaking of the panel, to the inevitable Shane ascent to the top of the cell for that lunatic elbow. Just as with Foley all those years ago, the fact that he could continue to work a match for several minutes after the big spot was deeply impressive. In the end, the plucky resistance was ended with a Tombstone, and Vince retains control of Raw. I wonder if we've seen the last of this storyline or if Shane will continue to try and rest power from his father and sister? Not an all time classic cell match, but very watchable all the same.
FLYBY RATING: ***


Baron Corbin won The Andre The Giant Memorial Battle Royal in 9:56
Filled with jabronis, a couple of "legends" and Shaq, this was never likely to match the previous two iterations. In fact, it seemed to serve the purpose the divas match used to serve: giving the crowd a break. Corbin's eventual victory sets him up nicely should they wish to send him to the main roster rather than keep his Austin Aries feud going in NXT.
FLYBY RATING: *


The Rock defeated Erick Rowan in 00:06
The Rock's promo was dull; very standard stuff. The Wyatt Family interruption, which could've been interesting, was quickly rendered a joke. Although Rock pulling off his clothes to reveal wrestling gear was a fun moment, him squashing Rowan in six seconds made the whole thing pointless really. Cena coming out to make the save didn't even make much sense in kayfabe. Bit of a silly segment all told.
FLYBY RATING: DUD


Roman Reigns defeated Triple H to win the WWE World Heavyweight Championship in 27:11
Triple H's entrance this year was an inspired take on the Gozer scene from Ghostbusters, so I loved that. Brilliantly bombastic. Sadly, that was really the best thing about the main event. Although I initially mentioned on Twitter that it made sense for The Game to wrestle methodically, that pace lasted too long in the end, and by the time more energy was injected into proceedings, the crowd had lost interest, if they'd had any to begin with, after six and a half hours of wrestling and all. The near falls should have been dramatic, but they just weren't. I suppose the nearest equivalent to this would be Helmsley vs Orton from 2009, a competent match which suffered from crowd disinterest and an overly technical bent to the action. I was thinking all along that a swerve was due, but instead, they finally went with a predictable outcome, in the one match where they probably shouldn't have. Reigns as a face champion who is disliked by a heavy proportion of the audience. It's not a great idea to stick to their guns at this point. As I've said before, I like Reigns a lot. But he's been put in a consistently bad place in booking terms. Let's see how Raw shakes down tomorrow.
FLYBY RATING: **¾



In terms of a whole show, Wrestlemania XXXII had nothing truly outstanding on it, but most of it was solid. The booking is probably what you'd question more than the action in the ring, with a bizarre choice of ladder match winner, a bad Rock segment, no shenanigans in the Cell, and Reigns winning clean with no alignment change. It'll certainly be an interesting rewatch. For now...
OVERALL FLYBY RATING: **¾


I'd love to know what you all thought about my thoughts on the night as a whole and the matches themselves, so weigh in below in the comments or tweet me here:





REQUESTING FLYBY: Five Ways WWE Can Re-Invest Me In The Wrestlemania Experience
REQUESTING FLYBY: All In All, A Very Mediocre Year For WWE. So What Next?
REQUESTING FLYBY: WWE Has Not Got Enough Credit For A Fantastic Weekend Of Wrestling
REQUESTING FLYBY: One Step Forward and Two Steps Back: Welcome To WWE in 2017
REQUESTING FLYBY: Five Changes WWE Must Make To Restore Fan Confidence
REQUESTING FLYBY: No Mercy - A Playlist
REQUESTING FLYBY: It's Time To Retire The Money In The Bank Briefcase