---



REQUESTING FLYBY: The Definitive Roman Reigns Column (part 1)


By Maverick
May 8, 2016 - 10:34:01 AM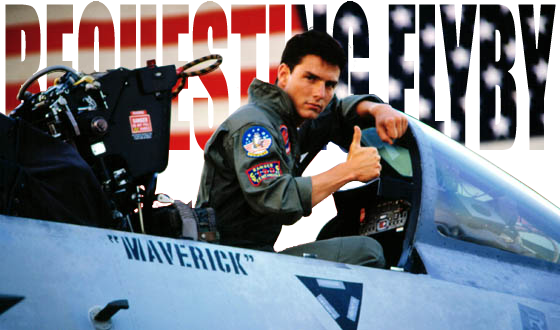 The Definitive Roman Reigns Column (part 1)





If there's one topic that's sure to get wrestling fans fired up these days, it's the rise of Roman Reigns to the WWE World Heavyweight Championship. What I find strange though is the way that fans seem to have mythologised the process. You listen to people talk nowadays, and you'd think that they had been rejecting Reigns from the very beginning, but even a cursory look back at history shows you how much of a lie that is. He was HUGELY popular, and HUGELY over, right from the start, and the picture only changed later when fans decided to get hip and when WWE themselves made a series of disastrous booking decisions which alienated hip fans even further. So what I determined to do was to actually plot out Roman Reigns' main roster career to show how and why we have got to the point we have, and where he might go in the future. I am a big Reigns fan myself, even if I have been opposed to the manner in which he has sometimes been booked. He is a huge talent and will be with us a long time. Moreover, it is a fascinating tale which should make for an interesting column.



November 2012 - A group of black-clad vigilantes calling themselves The Shield debut in the main event of Survivor Series, costing Ryback the WWE Championship when he was in a position to dethrone CM Punk and triple powerbombing The Big Guy through the announce desk. Two of the men, Dean Ambrose and Seth Rollins, are well known to wrestling fans, and have been long awaited. The third, Roman Reigns, is more of a mystery, given that FCW was not a widely watched television show and given that NXT was only just getting itself a reputation. Rumours circle that Kassius Ohno (Chris Hero) was originally slated to be the third member, but was vetoed by somebody in the decision making brains trust (Vince? Kevin Dunn?). Cynicism about a "look" guy being chosen for the group abounds, but backstage reports suggest that the third generation debutant has huge potential. When The Shield are given television time to explain their motivations, Reigns' strong and silent persona comes across well. His pithy line to end their trademark handicam vignettes "believe that, and believe in The Shield" quickly catches on.

December 2012 - Having continued to kick butt and take names in pack of dog like attacks on top WWE stars, The Shield are booked to face Team Hell No and Ryback in a six man TLC match. The young trio knock the opportunity all the way out of the park. Previous reports that Reigns is green look absurd as he wrestles an excellent match, showcasing speed, power and intensity, as well as a strong range of moves, gaining the pinfall on Daniel Bryan with a powerbomb through a table off the second rope. Writers on LOP and other wrestling media outlets rightly praise Reigns and peg him as a future main event star.

January 2013 - The Shield interrupt the main event of Royal Rumble 2013, attacking The Rock. Per Vince McMahon's pre match stipulation, CM Punk, who denies working with the upstart triad, is about to be stripped of the title, but Rocky demands to finish the job himself. A hinted at relationship between The Shield and Punk is never fully explored. Rumours later surface that the group was Punk's idea but he was denied them as his official back up once they debuted.

February 2013 - After running roughshod over the top talent in the company ever since their debut, The Hounds of Justice dispose of two alliances of superstars in consecutive nights at Elimination Chamber and the Raw that follows. In the first of those matches, Roman Reigns' mighty spear was the difference, with Seth Rollins falling on the prone Ryback for the pin. Wrestling fans everywhere are taken by Reigns' powerhouse ring work and smoulderingly charismatic persona.

April 2013 - At their debut Wrestlemania, The Shield defeat Sheamus, Randy Orton and The Big Show. Reigns is again the difference in kayfabe, as his spear on Orton allows Ambrose to cover him for the win. Nobody is complaining. The wrestling world loves The Shield, and loves Roman Reigns and his spear.

May 2013 - Reigns and Rollins capture the tag team titles from Team Hell No. The thought from WWE is clearly to let Roman develop naturally as a part of a tag team, just as wrestlers have done for generations. The pair go on to defend the title for five months in a variety of fun matches.

June-August 2013 - Amidst rumours that The Shield had got too big for their boots backstage, the trio are depushed a little, mostly facing the likes of The Usos and The Prime Time Players rather than main eventers. It's probably worth pointing out that even "golden children" are not immune from the displeasure of WWE's powers that be.

August-September 2013 - The Shield become feared enforcers for the newly formed Authority, with Reigns' spear being one of the primary methods of enforcement. Backstage rumours suggest that the group had served their punishment for their alleged locker room arrogance and had thus been returned to prominence.

October 2013 - In one of the best tag matches of the past twenty years, Reigns and Rollins fail to prevent Cody Rhodes and Goldust from winning their jobs back. The next night, in a match that was almost as good, the duo lost their tag straps to the Rhodes boys. The internet begins to speculate about how much longer The Shield will stay a cohesive unit in kayfabe, given that WWE's methodology has so often been to prematurely split teams in a vain effort to "find the Shawn".

2013 - Reigns reaches what was probably the height of his popularity in a one man show of epic proportions in a traditional Survivor Series match. Seeing him break the record for eliminations in a single match with a flurry of spears, the internet (and the adult male fans) swoon. Speculation continued to grow over when (rather than if) Reigns would break out of The Shield as a big singles star. Nobody is complaining about the idea. In fact, pundits widely predict a Wrestlemania title win within the next two years.

December 2013 - A feud between The Shield and CM Punk takes a kind of "divide and conquer" line, as The Straight Edge Superstar exploits kayfabe cracks in the relationship between Dean Ambrose and Roman Reigns to squeak out an unlikely handicap win at TLC. Some time later, CM Punk reveals in his podcast with Colt Cabana that he was told multiple times by WWE agents to "make Roman look really strong". At this point, a Shield split story for Wrestlemania XXX looked inevitable.


When we look at Roman Reigns' first twelve months with the company, you have to say that it was an impeccable exercise in star building. Any doubters who preferred the idea of Kassius Ohno in The Shield were soon convinced by the performances of the third generation star. Even though it was clear that he was the potential Batista of the group in terms of future singles main events, the crowds LOVED the guy. They ate him up, from smarks to casuals. I was writing in the Columns Forum at this time, and had just co-founded The Right Side Of The Pond during this time frame, and I don't recall a single person complaining about Reigns being pushed too hard. Everyone seemed to be behind the guy, and that would continue for some months before that situation would change. And we'll examine that process next time.




REQUESTING FLYBY: Five Ways WWE Can Re-Invest Me In The Wrestlemania Experience
REQUESTING FLYBY: All In All, A Very Mediocre Year For WWE. So What Next?
REQUESTING FLYBY: WWE Has Not Got Enough Credit For A Fantastic Weekend Of Wrestling
REQUESTING FLYBY: One Step Forward and Two Steps Back: Welcome To WWE in 2017
REQUESTING FLYBY: Five Changes WWE Must Make To Restore Fan Confidence
REQUESTING FLYBY: No Mercy - A Playlist
REQUESTING FLYBY: It's Time To Retire The Money In The Bank Briefcase