---



REQUESTING FLYBY: 'The Book Of Sports Entertainment' by The Doc, A Great Way To Spark Debate This Festive Season


By Maverick
Dec 23, 2015 - 6:18:58 PM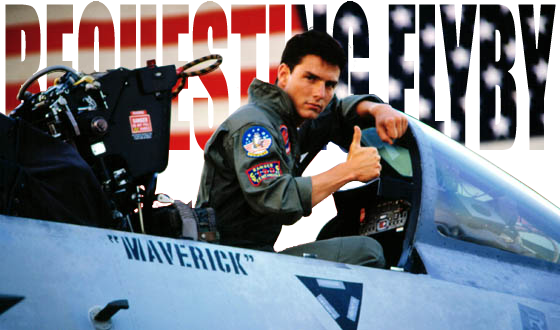 'The Book Of Sports Entertainment', A Great Way To Spark Debate This Festive Season



All columnists at Lords Of Pain will probably tell you that there was one particular writer who inspired them to descend into the Columns Forum and seek to write for the main page audience themselves. For me, that writer was The Doc. His smart, succinct reviews of monthly pay-per-views and epic rankings series quite simply represented the kind of wrestling content I liked to read, and subsequently, write. Back at the beginning of 2013, I had the opportunity to form a professional relationship with Doc when he was my "Pro" in the second edition of LOP NXT down in the forums. What you need to know about Doc is that he understands how to spark debate amongst fans and that he has a tremendous passion for looking at the wrestling business from every possible angle. It was with that in mind that he wrote 'The Wrestlemania Era: The Book Of Sports Entertainment'. Now in a revised Second Edition, and available in e-book format as well as traditional paper form, this weighty tome makes an ideal gift for the wrestling fans in your life.

The central idea of the book is that it is possible to use the same kind of analytics used by shoot sports writers to examine the greatest wrestlers in history. I'm sure that even Doc will happily tell you that his rankings are not fool proof; he openly admits to a certain brand of "subjective objectivity", and really, any list column or book basically exists to create conversation, impassioned argument, even. It is, therefore, an intriguing proposition. The factors used to determine a wrestler's final position in the list were Business Factor (an average of buyrate, buy numbers, and TV Ratings), Performance Factor (adding up the best rated matches for each performer on the usual five to one star ratings used by critics), Championship Factor (see Doc's current main page series for more on this) and the Bret Hart Wrestler Score (taken from Bret's autobiography, and adding together scores out of ten for look, mic skills and wrestling ability). Using these measures, with some tweaks, allows for the aforementioned subjective objectivity. The final three tiers of wrestlers form what are, on Doc's scale, the 90 best performers of the Wrestlemania Era (defined as beginning with Starrcade '83 and ending, as of the Second Edition, here in 2015). Where tag teams had an appreciable singles star, they are dealt with separately. Where that did not happen, they were dealt with together.

Every wrestling fan will find things that they will want to debate with the author, and fortunately, they will have the opportunity to through social media channels! For myself, I have gone back and forth with Doc in a friendly way about wrestler look for years now. Indeed, the category I most frequently disagreed with when I read the book was the Bret Hart Wrestler Score, but in particular, the "Look" part of that equation. For me, the likes of Mick Foley and Daniel Bryan have two of the most recognisable and marketable appearances in the game, but Doc scores them low in this area, reading Bret's intention in this category as meaning the traditional desire of Vince McMahon to have tanned, muscled, tall wrestlers in prominent positions. But that's a philosophical disagreement as much as anything. For me, look is about being unique and chracterful, rather than a chiselled Greek god. I understand the traditional thinking here, particularly given the furore over Reigns but I think Kevin Owens, and even Dean Ambrose, who is in great shape but doesn't exactly look like Batista, are going to trample all over it in the next few years.

Aside from the fun of finding out where prominent Wrestlemania Era wrestlers rank in the league table (and there are both new entries and movement in the rankings in this Second Edition), the best thing about 'The Book Of Sports Entertainment' for me is the fact that, as someone who freely confesses to being a WWF/E only guy, it is interesting to find out about the WCW and ECW careers of the likes of Dean Malenko, Chris Jericho, Eddie Guerrero and Rey Mysterio, guys I have loved watching in Vince World, but have little experience of outside that. Doc is a keen and able historian and manages to sum up epic Hall of Fame careers in bitesize essays full of interesting observations. The other fantastic underrated quality of the book is the way the writer's medical background is channeled into the best analysis of the Chris Benoit situation you will find anywhere. Doc's unique perspective as a practicing physician lends great authority and humanity to a topic all wrestling fans still find difficult to come to terms with.

In short, if you enjoy the weekly columns and podcasts of The Doc here at Lords Of Pain, you will also enjoy his book. It's a very well executed concept that will keep you nodding when you agree and shaking your head when you disagree. It's a long running joke between Doc and I that the ranking of Sheamus in the First Edition almost made me spontaneously combust with incredulity, and even his Second Edition ranking of 61 is a bit rich for my blood, but that is absolutely the strength of the book- it makes you think about your own criteria for judging the greatest of all time. And for that reason, The Book Of Sports Entertainment is the ideal gift for the wrestling fan in your life this festive season.


Follow me on Twitter:





You can also listen to Doc and myself collaborate on LOP Radio, counting down the latest ten pay-per-views in the All Time PPV Countdown special podcast series:





REQUESTING FLYBY: Five Ways WWE Can Re-Invest Me In The Wrestlemania Experience
REQUESTING FLYBY: All In All, A Very Mediocre Year For WWE. So What Next?
REQUESTING FLYBY: WWE Has Not Got Enough Credit For A Fantastic Weekend Of Wrestling
REQUESTING FLYBY: One Step Forward and Two Steps Back: Welcome To WWE in 2017
REQUESTING FLYBY: Five Changes WWE Must Make To Restore Fan Confidence
REQUESTING FLYBY: No Mercy - A Playlist
REQUESTING FLYBY: It's Time To Retire The Money In The Bank Briefcase